While Covid-19 delivered a blow to many companies, for some socially progressive startups it has provided a launchpad
There has perhaps never been a tougher time to be in business. Covid has not only forced premises to close, but has also disrupted supply chains and prompted people to tighten the purse strings.
But the pandemic has also coincided with a growing awareness among consumers about the impact their purchases have on people and planet. YouGov research suggests that 76 per cent of Britons now prefer buying from businesses that have a positive impact.
Couple that with the swathes of employees sat at home on furlough and it's easy to see how the pandemic has – perhaps counterintuitively – provided fertile ground for progressive startups to flourish. According to Social Enterprise UK, one in seven Community Interest Companies operating in the country was founded during the pandemic.
Here, we speak to the social entrepreneurs behind five progressive businesses that have defied the pandemic and launched in lockdown.
The woman whose app helps people shop with black-owned businesses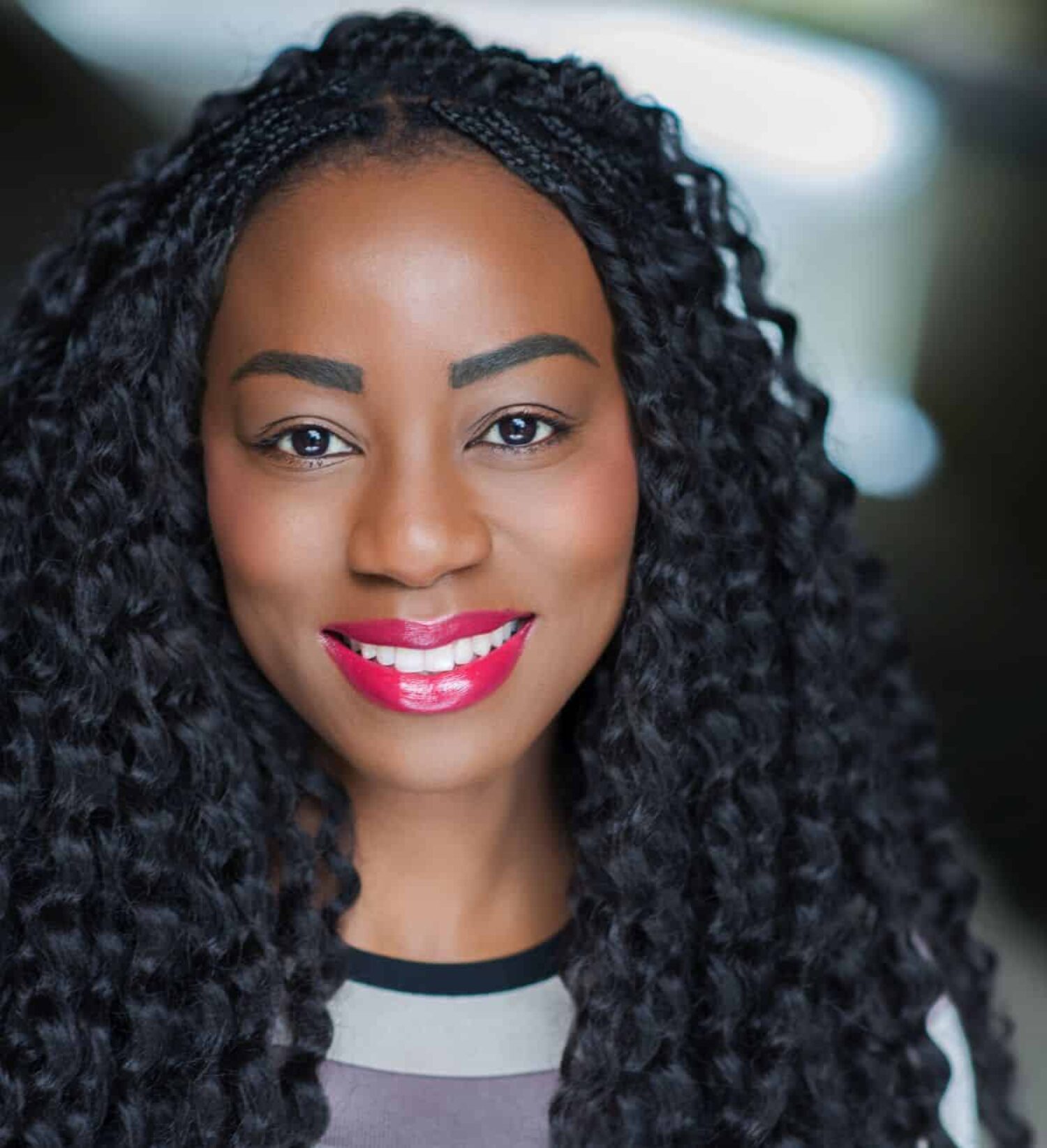 "When I was shopping for makeup and hair products on my local high street, I couldn't find what I wanted," says Benedicta Banga, who lives in Solihull. "Sometimes the products weren't stocked there, so I'd take long journeys to the other side of town."
The internet didn't help her either. "The online space was quite busy and made it hard to find black-owned brands," she says.
Fed up with the lack of options, Banga decided to set up Blaqbase, a directory of black and female-owned businesses in fashion, beauty, hair and lifestyle. "They're the least-funded group in business," notes Banga, who has launched the project alongside a full-time job as a product manager at a manufacturing firm. "I wanted to make their businesses more visible."
However, while the app was directing people to brands, feedback from customers suggested they wanted to shop within the app itself. So, in June 2020, Banga introduced e-commerce, enabling customers to buy from 60 brands, including Eléngé, a natural skincare business with Congolese roots, and Equi Botanics, a haircare brand (above, main picture) launched by mum-of-two Ekwy Chukwuji-Nnene.
Banga saw an uptick in sales when Black Lives Matter protests galvanised support for black-owned businesses. Also last year, John Lewis joined forces with Blaqbase to run a series of popups through its shops.
With an eye to the future, Banga's dream is to bring the brands more closely on board. "I'd like to run standalone popups with the actual brand owners telling their stories and interacting with the community," she says.
The childhood friends who dreamed up an ethical brand on furlough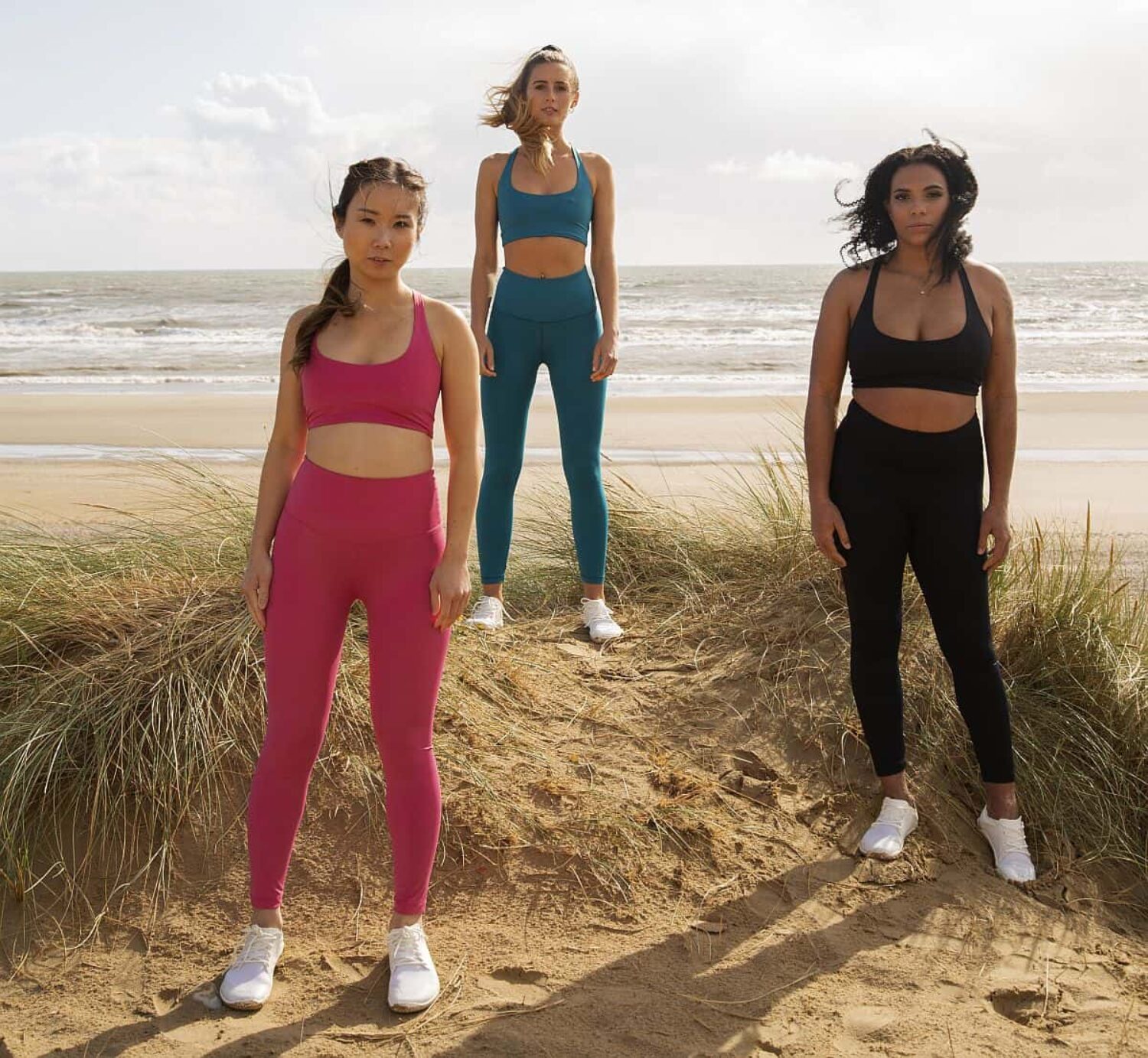 Not content with being childhood friends and working at the same company, Katie McNie and Margot Chatenay decided to cement their relationship even further in 2020. They set up We Are Samudra, an ethical and sustainable activewear brand, while on furlough from a medical company. "We were both furloughed in April and we wanted to put our time to good use," says McNie, who lives in East Sussex.
We Are Samudra is an athleisure brand, selling products including leggings, T-shirts and canvas bags. Some 78 per cent of the materials across its key products are derived from ocean plastic, such as discarded fishing nets and lines that have been collected by 'ghost divers' – divers who specialise in removing marine debris. The business also sends 5 per cent of its profits to female-focused marine conservation projects around the globe.
Starting a brand during a pandemic had its ups and downs. "It was easier in a way, as we had the time at home in lockdown," says McNie. "It also gave us a reason to get up on a morning. And it was just fun to learn how to set up a business." On the other hand: "Our suppliers experienced delays and the fabric took ages to arrive. We wanted to launch in August but actually it took until October, as our garment workers had to self-isolate."
We were furloughed in April and wanted to put our time to good use
With those early setbacks behind them, the duo is on a mission to build on their sustainable and ethical foundations.
"We'd like to become a B Corporation, set up our own dedicated global charity, and create circular products: leggings that are sent back to us to create new leggings at a discounted price. We want to create a brand that is also a community and that educates consumers."
The new parents whose plastic-busting brand is not to be sniffed at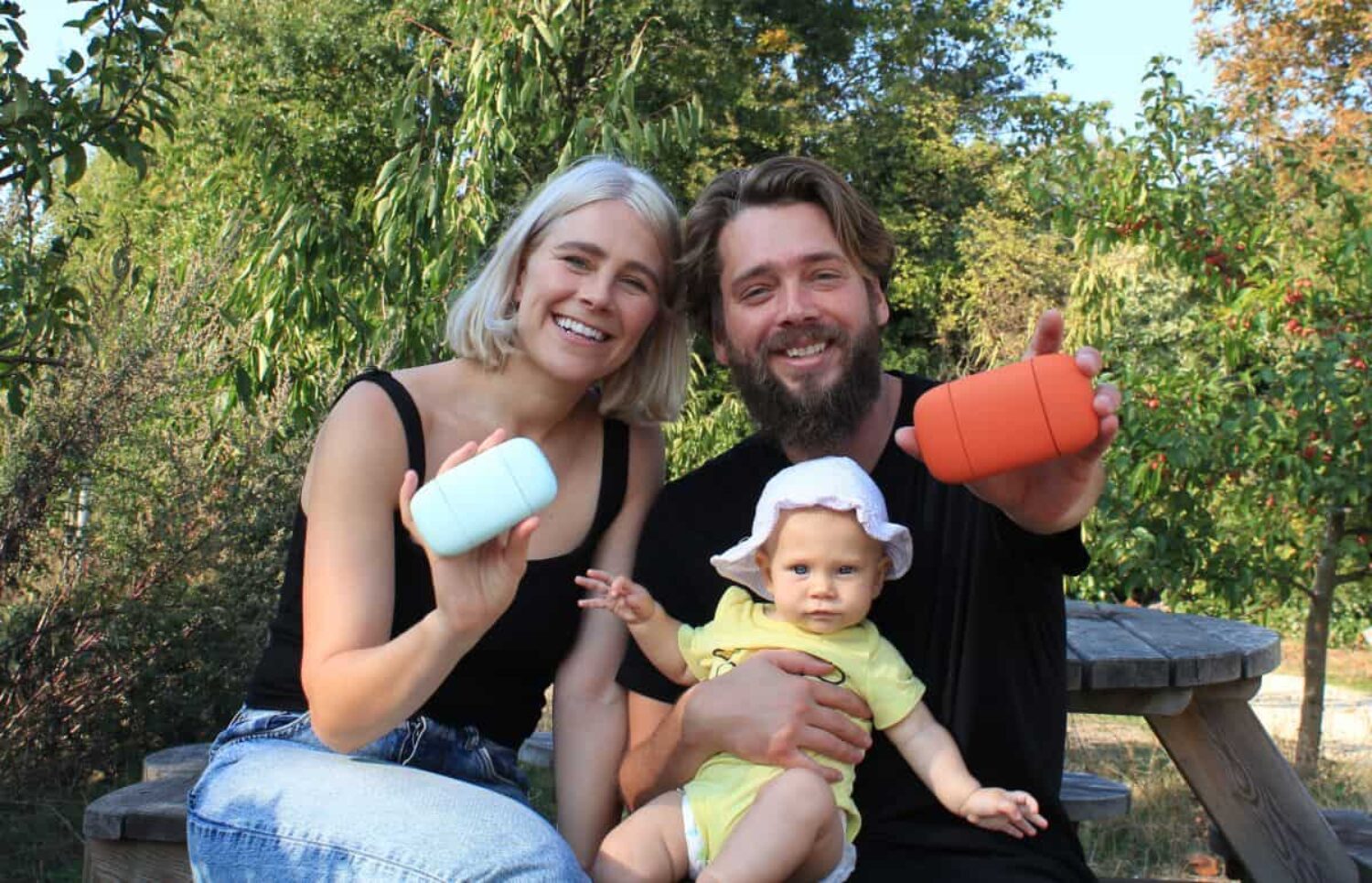 For most people, having a baby during a pandemic would be enough to deal with, but for Eddie and Bethany Fisher, it also meant celebrating the birth of something else rather monumental – a new business.
The London-based couple set up Fussy, a refillable, plant-powered deodorant, after creative director Eddie's work plateaued due to Covid-19 and Bethany was on maternity leave from her fashion director role. "We had more capacity to bring the vision to life," says Eddie – (although some new parents may find that difficult to understand).
The idea came from an unlikely place – the family's bathroom cabinet. "I remember thinking I had all these beautiful products, but almost all were single-use products," says Eddie. "I started changing my own buying habits and replacing anything that could be plastic-free or refillable, but I hit a brick wall when it came to deodorant."
[Because of the pandemic] we had more capacity to bring the vision to life
Aiming to make "sustainability sexy", Fussy's sleek container is made from a fully biodegradable, corn-based bioplastic, while the refills are packaged in a pulp made from decomposable waste sugarcane. Refills will be delivered quarterly.
Now, with the deodorant set to launch this month after a successful Kickstarter campaign that saw the company raise almost £115,000, the couple have lofty dreams of helping us eradicate plastic from our personal care products.
"Fussy isn't just a deodorant brand," says Eddie. "Our vision is to roll out other products, so bathrooms will be filled with Fussy products that are refillable and that help people to reduce their single-use plastics."
The entrepreneur who wrapped herself around a new social enterprise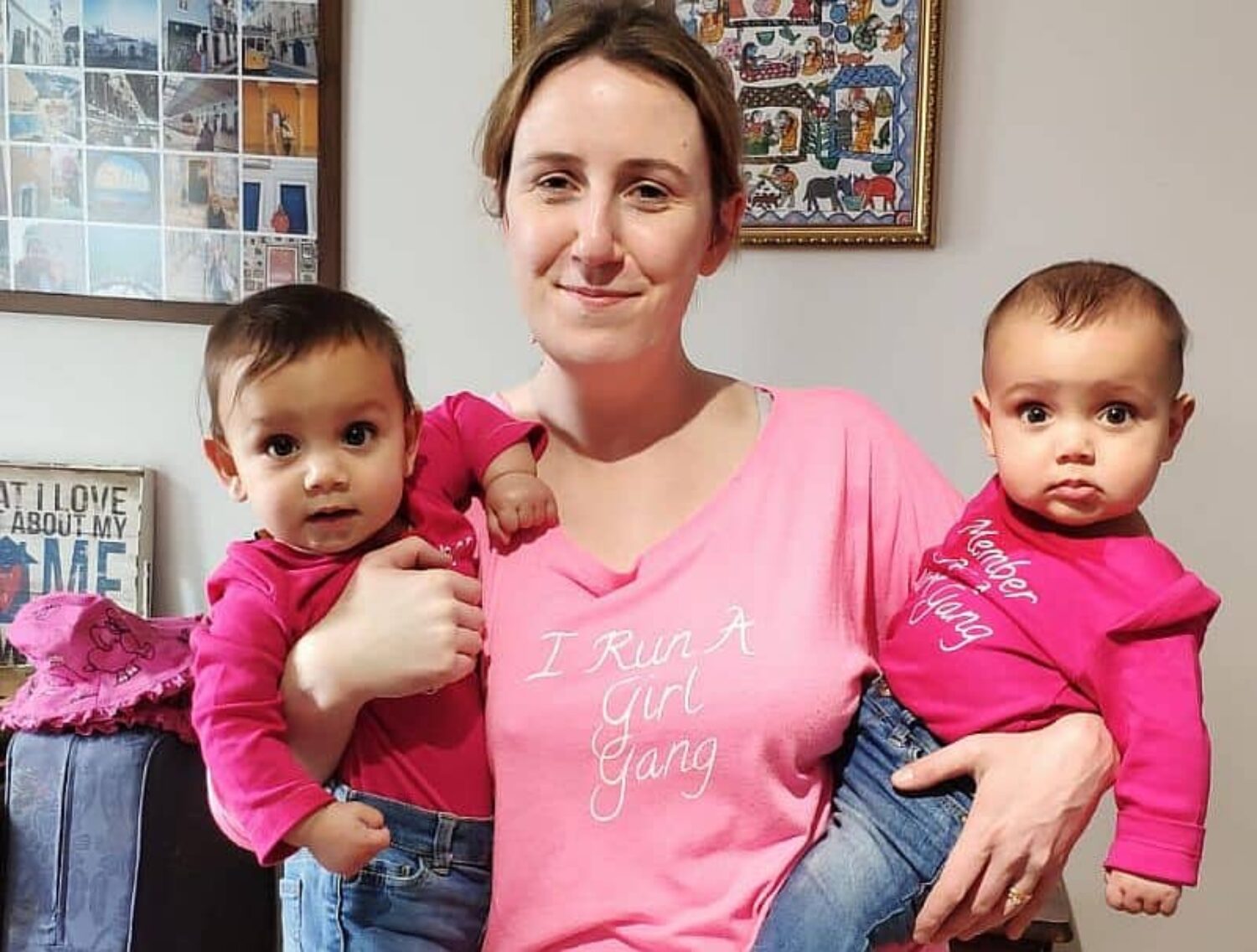 When Laura Rana's in-laws sent her 30 traditional baby 'kantha' blankets when her half-British, half-Bangladeshi twin daughters were born, she wondered what to do with them all. "But actually, they had so many practical uses, from play mats to pram liners," she enthuses.
The eye-catching blankets proved attention grabbing. "So many people stopped me and asked about them, as they're bright colours rather than pastel shades as is the norm here." The popularity of the gifts got Rana thinking about how they could lead to a viable business – but not one with the sole purpose of making money.
Rana's background is in international development, having spent 10 years working with organisations such as Save the Children and the Red Cross in Bangladesh, where she also lived.
She wanted to tap into her knowledge of the communities there to create a product with a positive impact. Specifically, she hoped to employ Bangladeshi women to continue the longstanding Bengali tradition of making blankets out of repurposed saris.
I wanted to reinvest in the community and create a social enterprise where women would be paid a fair wage
Rana's business, Khushi Kantha, was born. (The name translates as 'happy blanket'.) The sari blankets form the inside layers, while waste cotton fabric from Bangladeshi garment factories forms the outside. "I wanted to reinvest in the community and create a social enterprise where women would be paid a fair wage and have sustainable jobs they can do at home," she says.
Launched in November 2020 with pre-orders coming this spring, Rana has impactful plans ahead, including reinvesting profits in those communities and supporting the women with childcare. "I want to employ at least 300 women and collaborate with companies to save deadstock from the garment industry," she adds.
The Paralympian who launched a job site for people with disabilities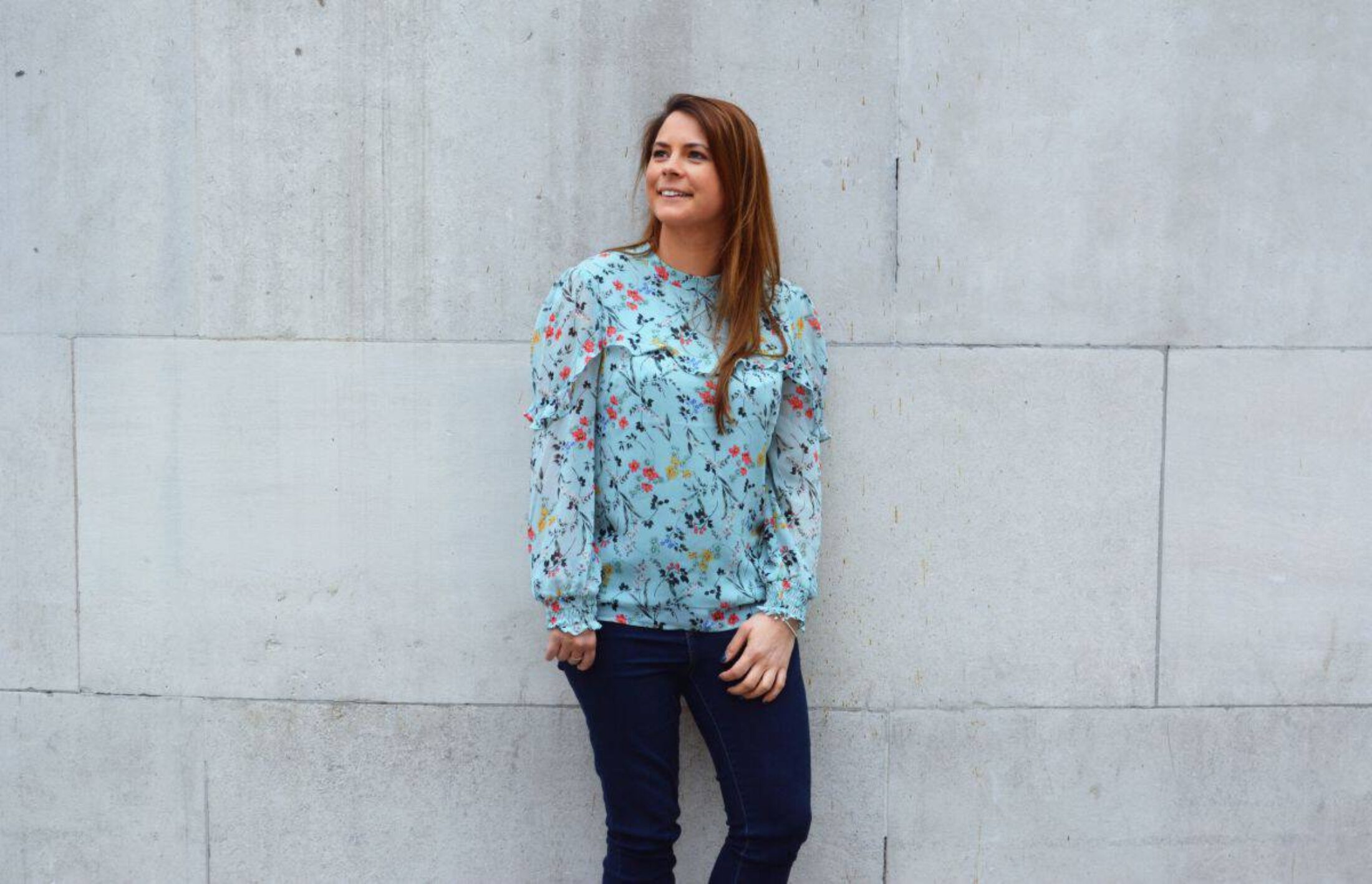 "People don't realise the need for something like this, because it's never impacted them," says Paralympic swimmer Liz Johnson. "But no one is immune from becoming ill or disabled."
Johnson is talking about her latest venture, Podium: a job site for freelancers who have disabilities. She may be a gold medal-winning swimmer, but she has always had another goal in mind: to close the disability employment gap.
She was already well into her mission, having begun employment consultancy The Ability People in 2018 but, in May 2020, Johnson saw an opportunity to make the freelance world more accessible.
"I had the concept of Podium when I launched The Ability People, but I didn't know what it looked like or what it would be called," says Johnson, who lives between Newport in Wales and Brazil. "Coronavirus meant I had the time to put it together."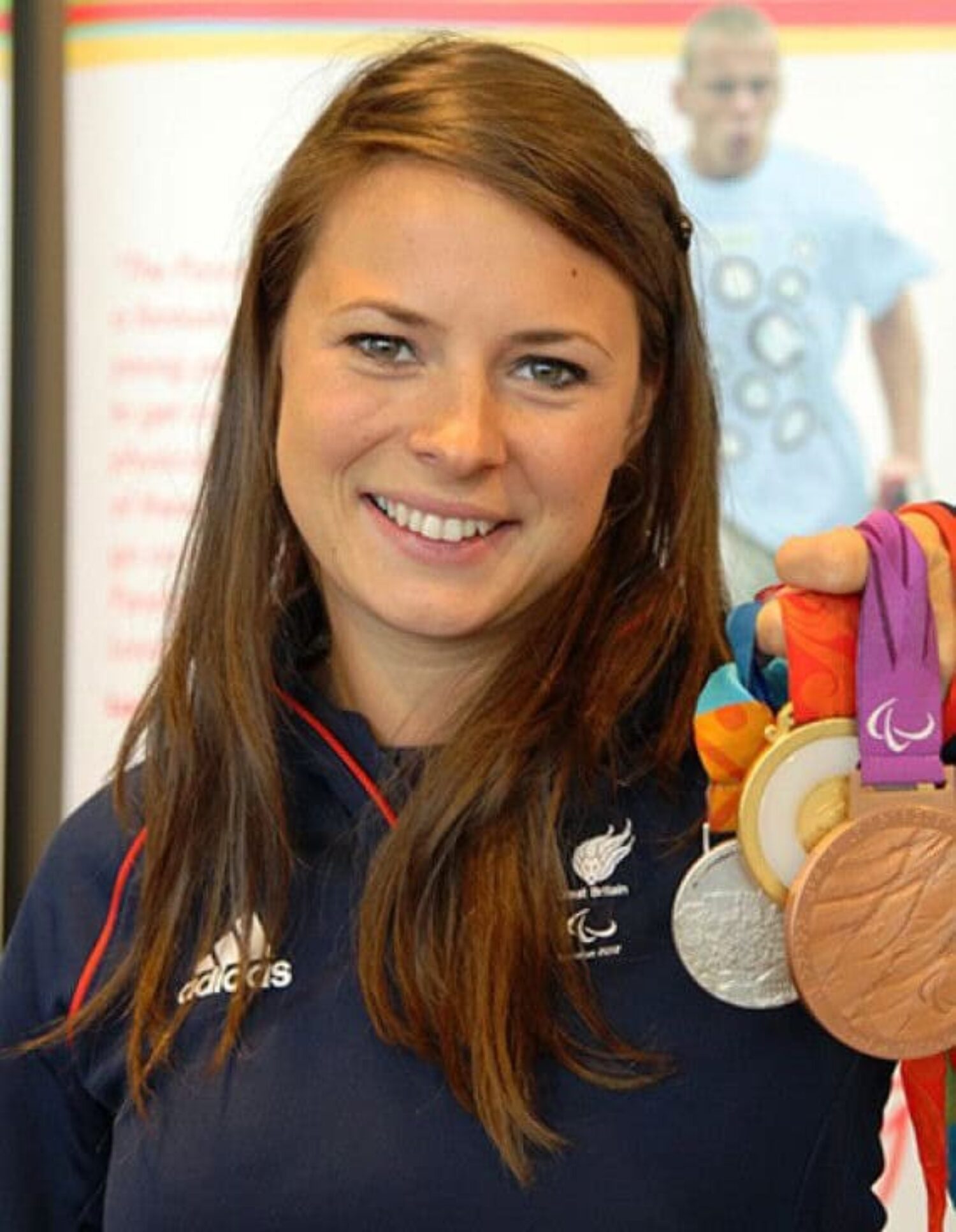 The sudden change in the world of work also spurred her on. "The fact that we don't need to be in the same place so much now lent itself perfectly to Podium, which creates meaningful opportunities for those who don't want full-time work."
Freelancers and companies worldwide can list their services via the site, with matches in mind. Johnson reels off success stories, including freelance social media and communications strategist Geoff Cook, who lives in New York and who has cerebral palsy. Cook has picked up work via the site for companies such as recruiter Guidant Global and Chelsea Football Club. "It's given him confidence," says Johnson. "It gives people the opportunity to build up their experience and portfolio."
She urges more companies to take action, rather than just talking loudly about diversity. "There's big resistance, but I want companies to build confidence in embracing this way of working with this demographic and put jobs out there."
Main image: Equi Botanics, a haircare brand, is one of the business listed on Blaqbase. @oghalealex/Instagram