A working men's club in Stoke-on-Trent has hosted a series of musical performances that explored the relationship between masculinity and mental health
Man Up, by not-for-profit arts group Restoke, saw 30 men from diverse backgrounds take to the stage at Goldenhill Working Men's Club earlier this year. They used drama, dance, music and poetry to explore the 'straitjacket of masculinity', from mental health to emotional expression.
"I turned up for the first Restoke workshop and there were no alpha dudes, no scrotum-rattling, no cock-wobbling, just 30 blokes all there for the same thing. To now see these men doing choreographed dance routines, having built friendships and bonds, and feeling like they have created something really important is amazing," said Rob Mitchell-James.
Jamie Thrasivoulou also took part. Growing up, he wanted to be "the hardest man" around, but behind the macho facade there was a frightened working class lad who liked poetry. "When I first started performing poetry I felt ashamed. I was the kind of man who didn't want to cry in front of someone. Now I wouldn't think so much about it.
There are so many archaic versions of what masculinity is, but I think we're getting somewhere
"There are so many archaic versions of what masculinity is, but I think we're getting somewhere," Thrasivoulou said. "If I'd dropped the macho stuff in my teens, who knows where I'd be at?"
In photos: Man Up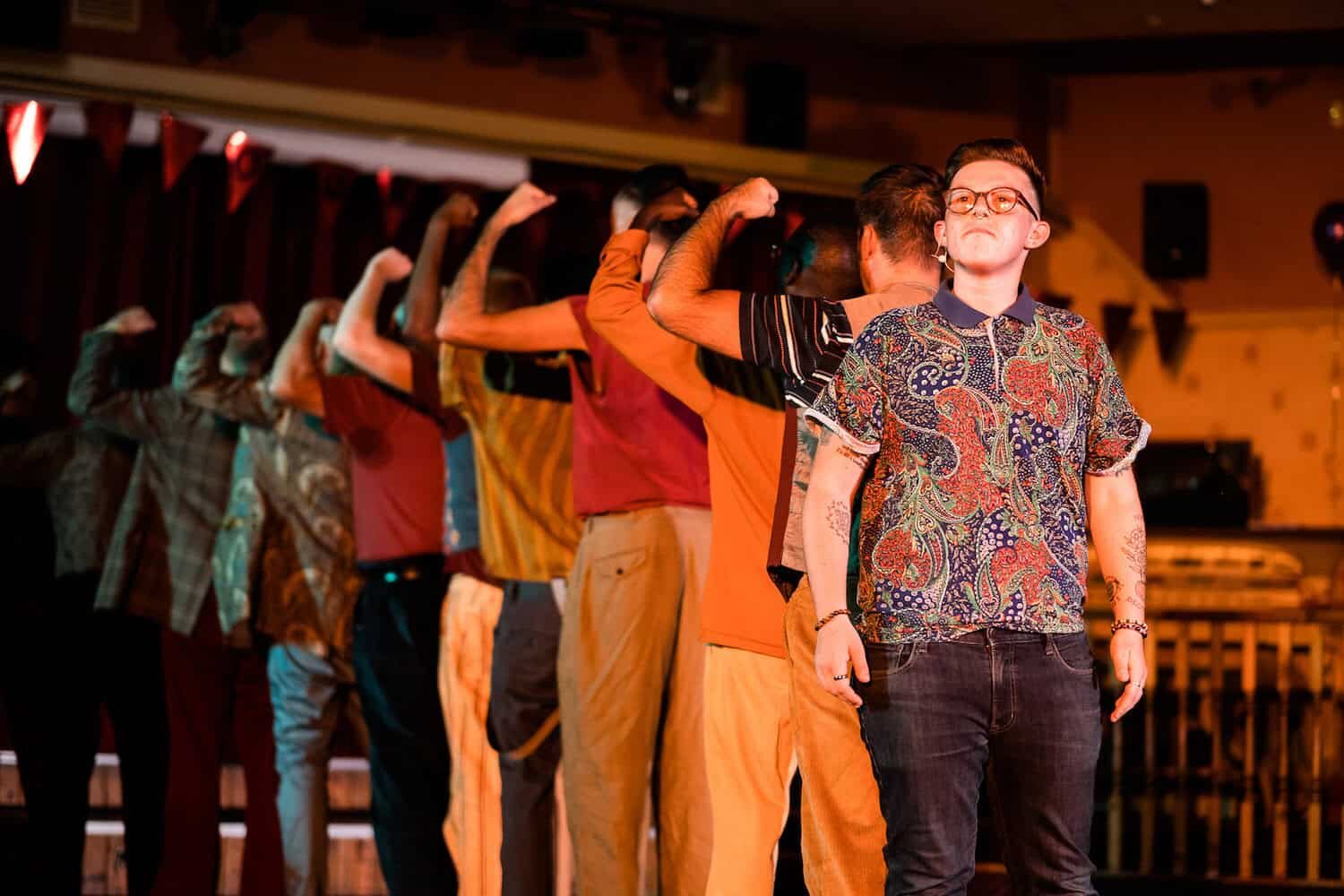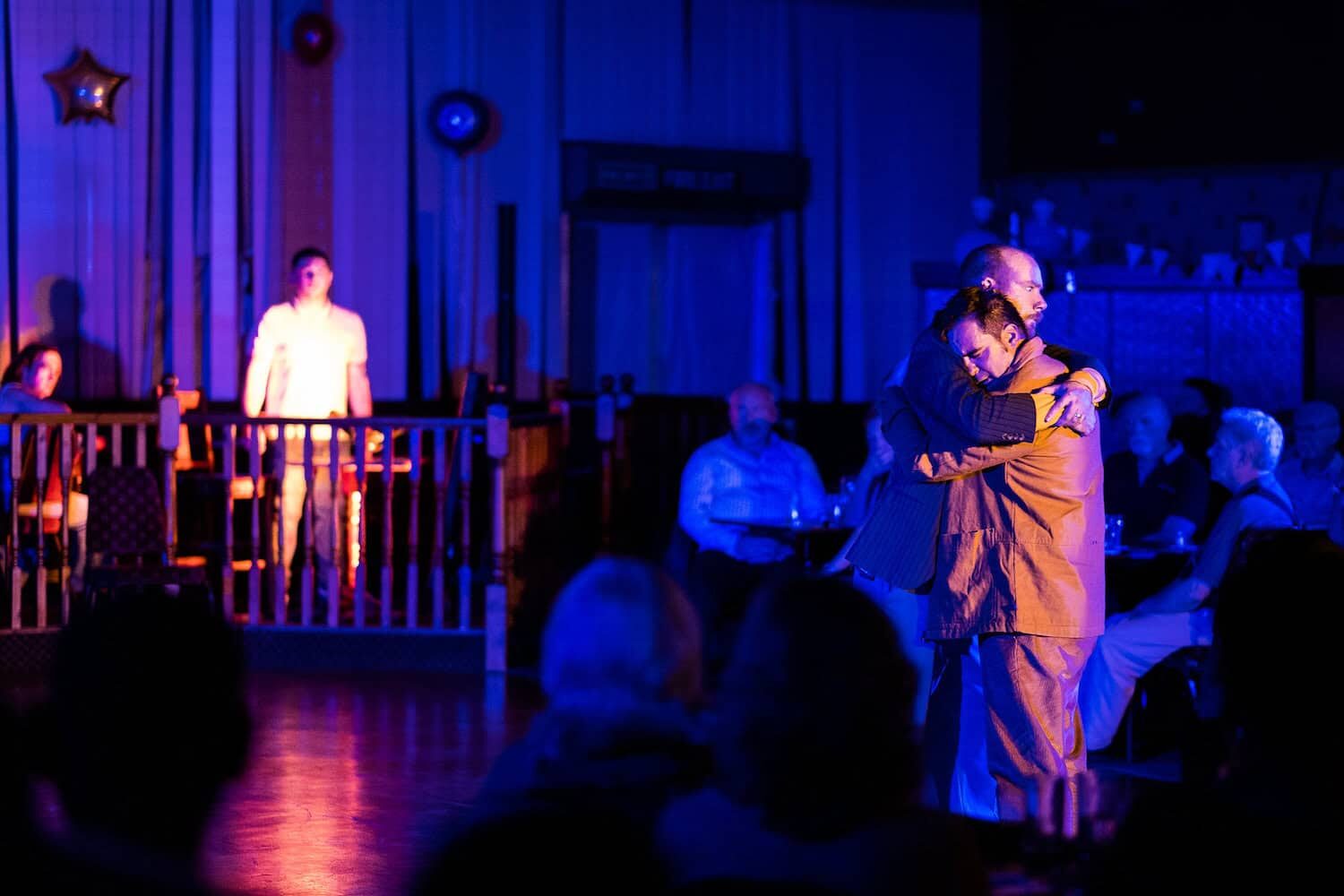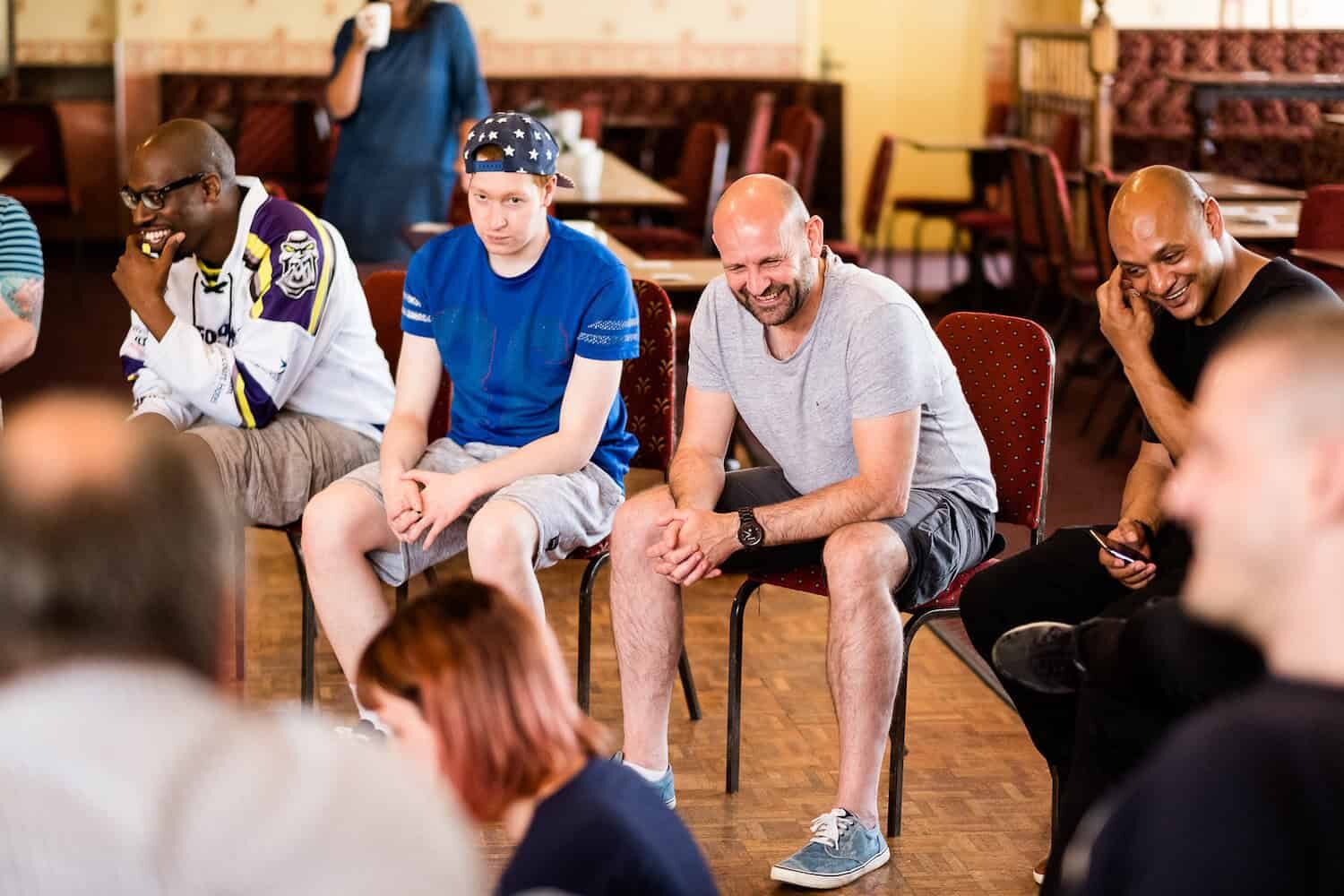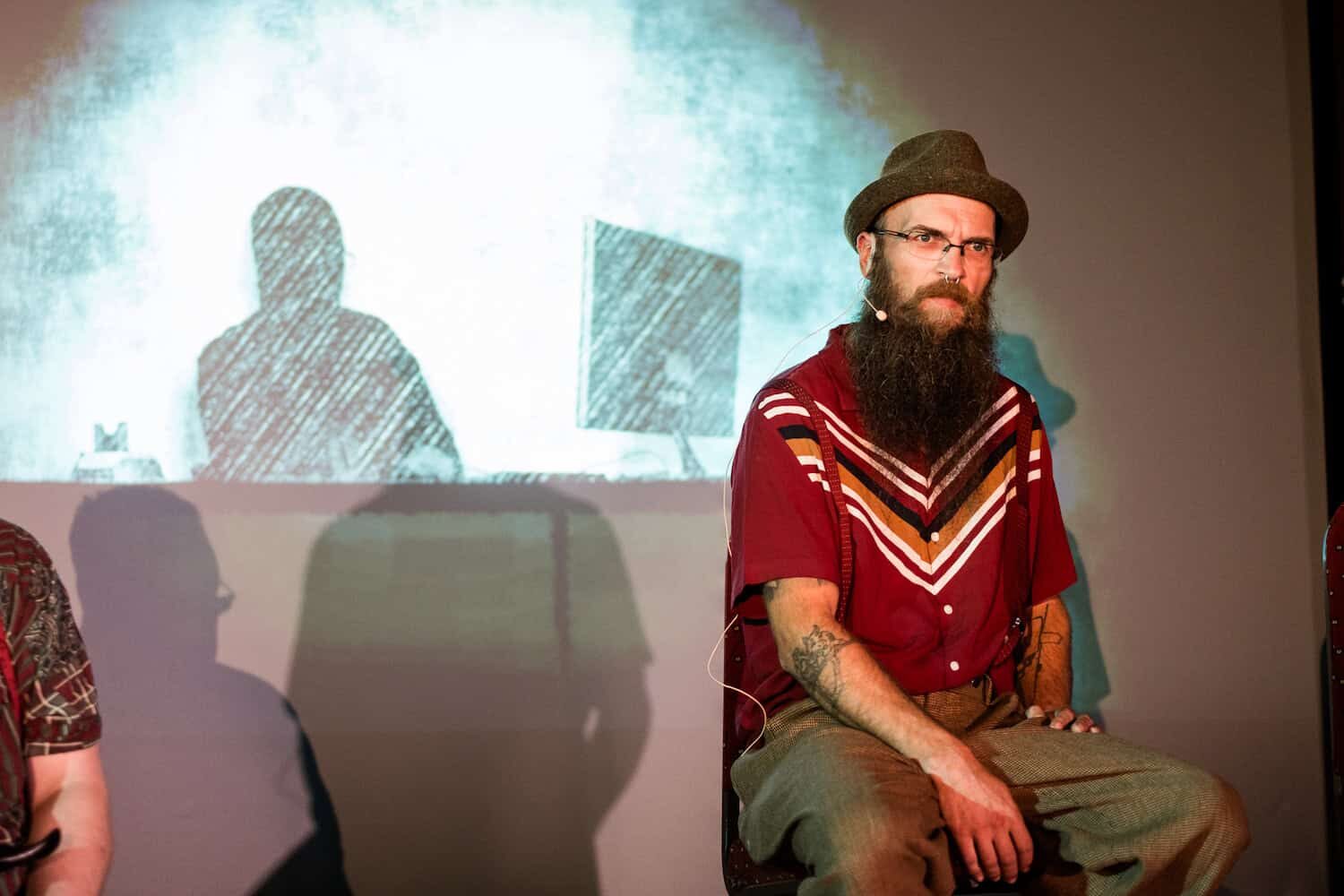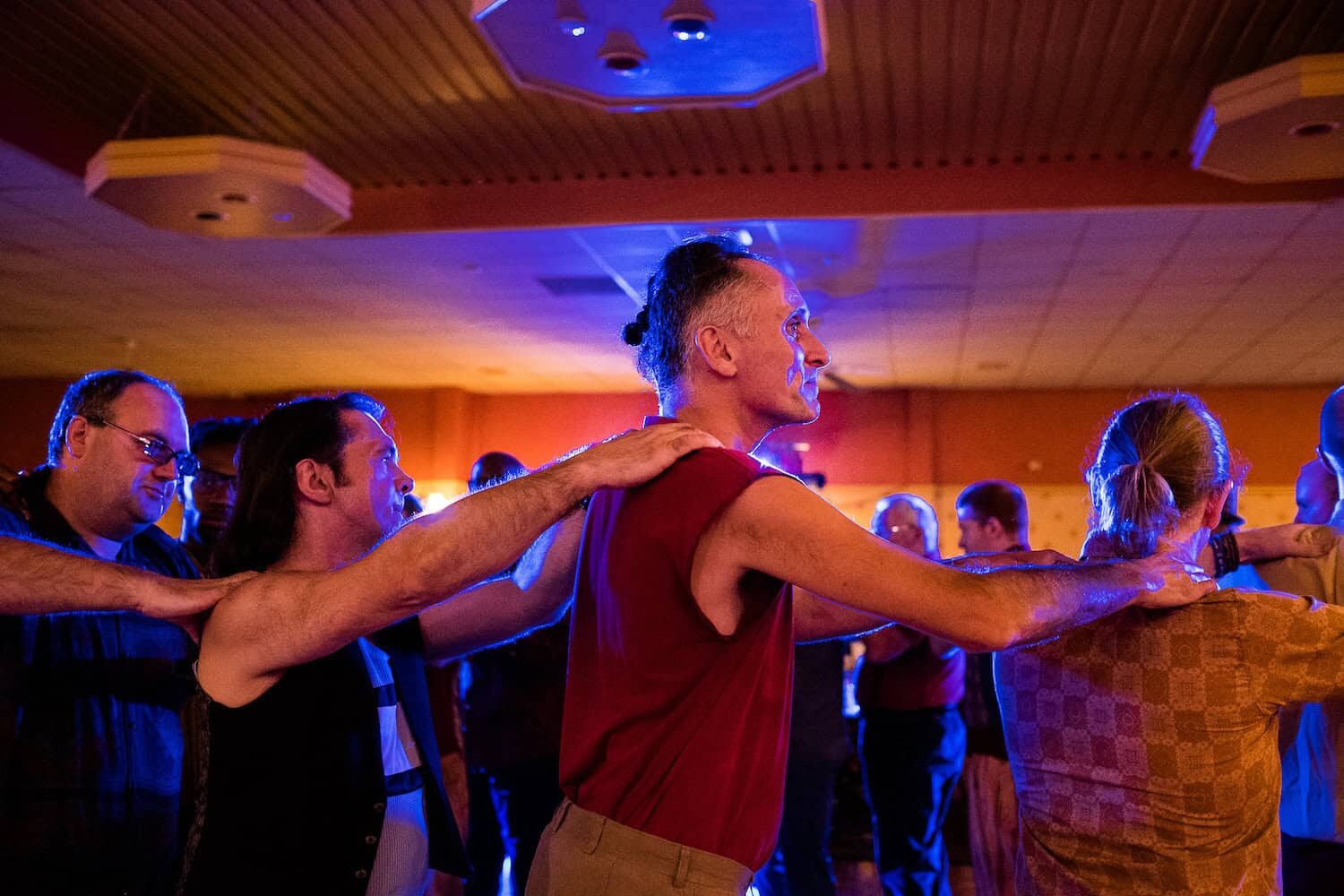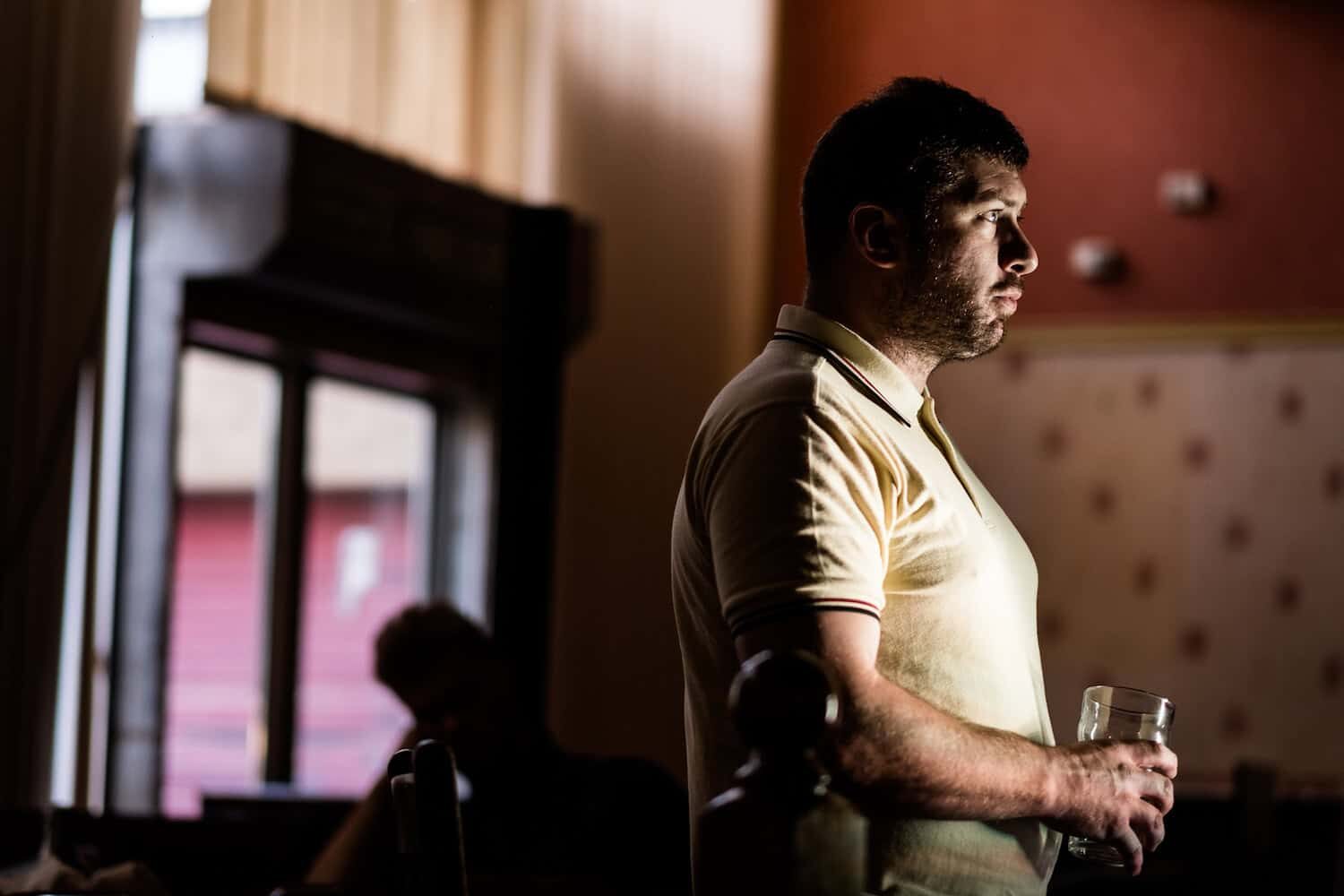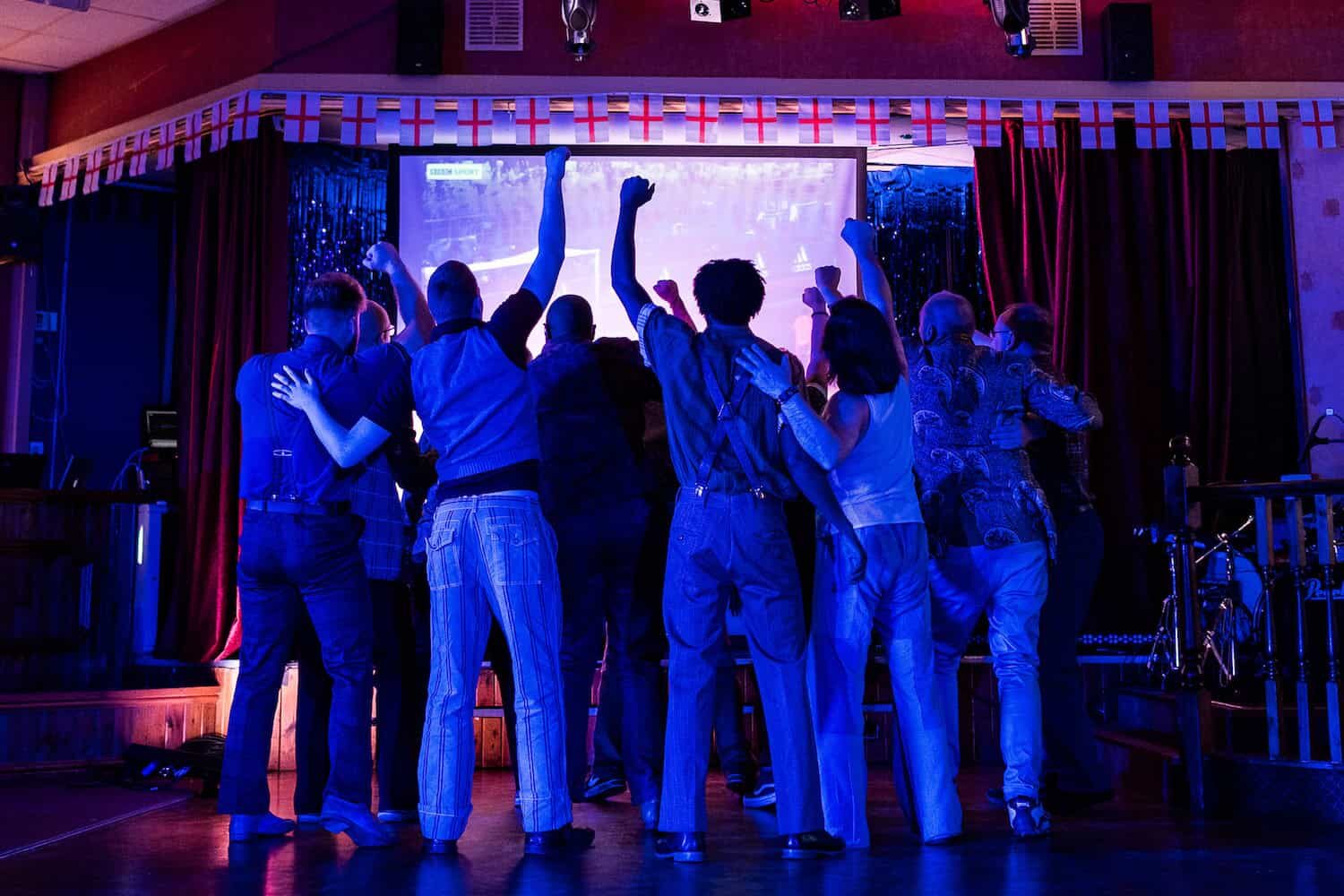 Images: Jenny Harper Photography