Bothying began in the 1930s, when groups of hillwalkers would shelter from the elements in disused farm buildings. Dedicated volunteers have kept the tradition alive
Spread across the wildest regions of England, Wales and Scotland lie 104 shelters, called bothies. They are free to use, impossible to book in advance, and defined by the spirit of 'always make room for one more'. Located exclusively in wild and lonely places, bothies offer adventure enthusiasts the chance to get closer to misty hills and glens, and steep, rocky valleys.
They provide vital shelter in some of the UK's most unpredictable weather and are more popular today than ever before. Pictured above is Glendhu Bothy (the building in the left of the shot) in the far north-western Highlands.
No two bothies are the same. Some began life as vast Viking longhouses while others, like the Lookout on the northern tip of the Isle of Skye (pictured below as a hiker approaches), served as a coastguard watch station. Some are more modest, originally serving as simple sheep shelters. One thing they have in common is that they lack electricity, bedding and even beds.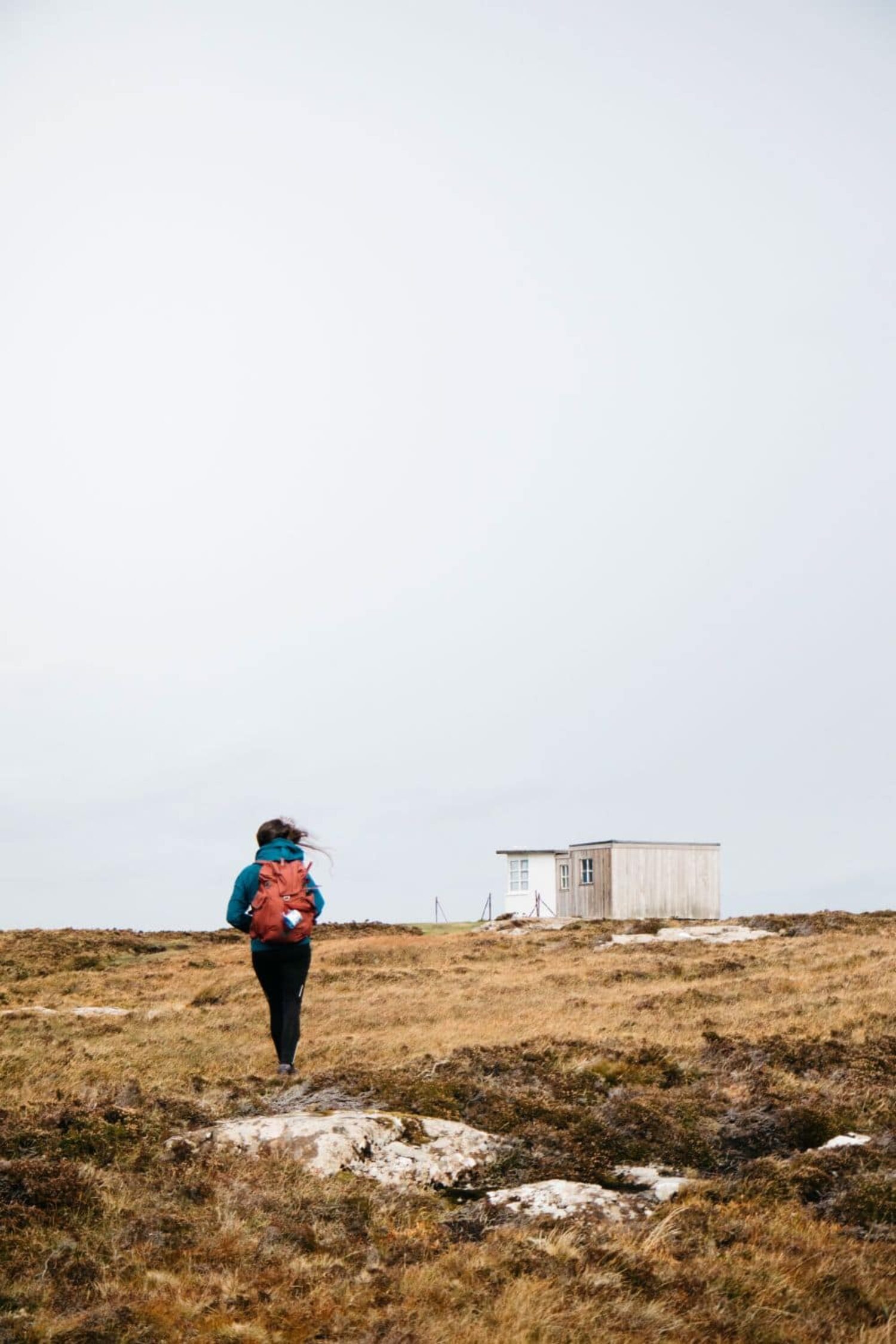 The Mountain Bothies Association (MBA), a charity made up of volunteers, is responsible for their care and maintenance. It has been keeping bothy doors open to the public for more than 50 years. All work is taken up voluntarily and varies from 'keeping an eye on the place', to helicoptering in materials to rebuild roofs, chimneys or even entire buildings, stone by stone. Pictured below, the youngest of the volunteers at Glendhu sweeps the floor at the close of a successful work party.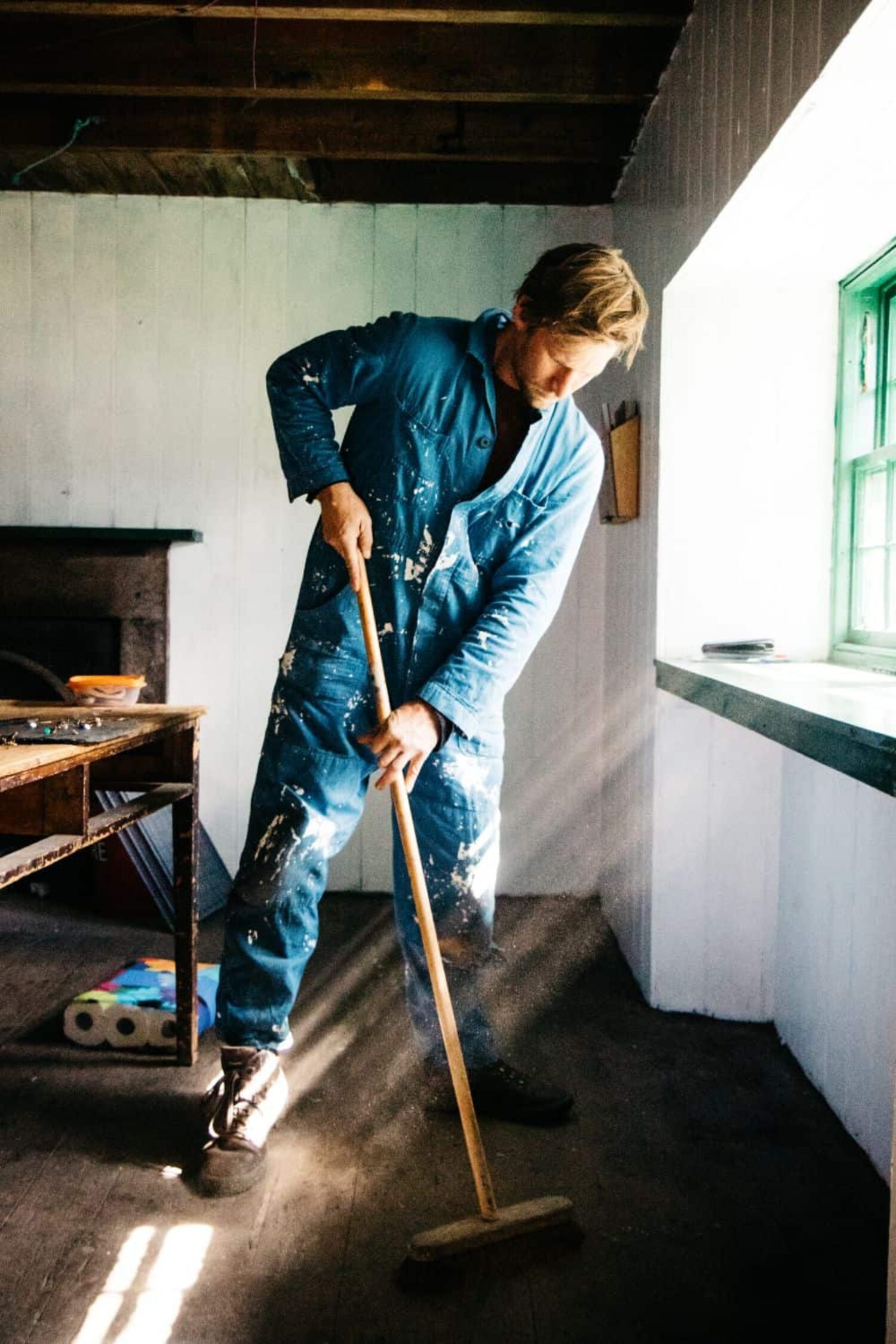 Although the MBA has more than 4,000 members, only a small number are able to regularly commit to the physical work necessary to keep the buildings functional and weathertight. Increased visitor numbers put a strain on the volunteers and, in many cases, the same people have loyally been looking after buildings for decades.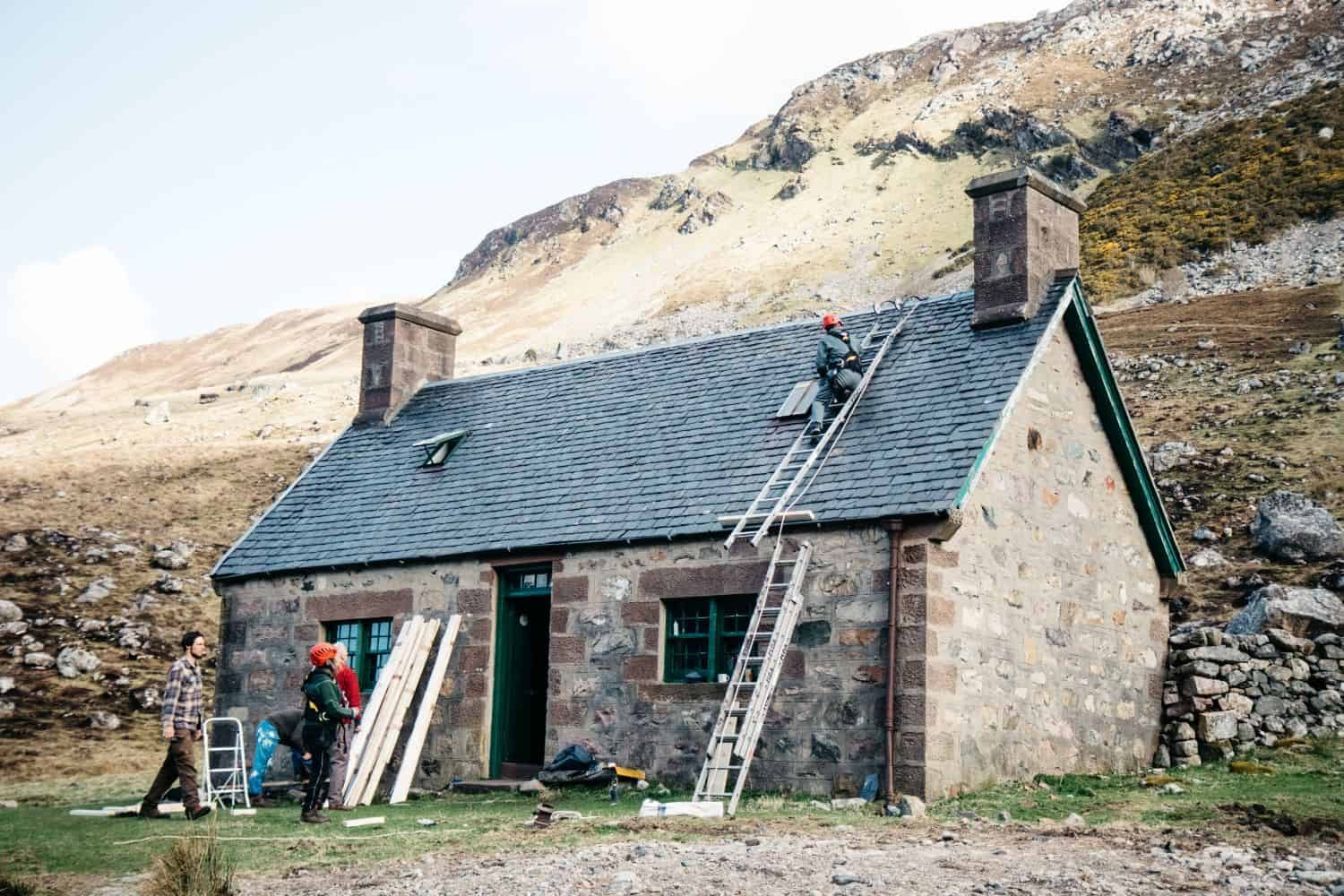 Many volunteers who give up their time and comfort on behalf of the organisation are well beyond retirement age and would benefit from the help and enthusiasm of a group of younger volunteers. Pictured above, volunteers repair one of the skylights at Glendhu. The MBA, which organises work parties to carry out essential repairs, says these are a great opportunity to learn skills and make friends. And, of course, keep these charismatic shelters open and hospitable for another 50 years.