Big business and the UK government are targeting net zero emissions by 2050, or earlier. A key part of the strategy is to regenerate and restore nature. But what does the natural world have to do with emissions?
"It took nine minutes to flood the whole house. Every room downstairs," said David Horne, a resident of Churchtown, Lancashire. 
When the village flooded in 2015 and 2016, it devastated the community. Roads became brown rivers. Fields became lakes. Fire engines pumped water through the night.
Now, thanks to the Natural Environment Investment Readiness Fund (NEIRF), a new government-supported, privately-funded scheme, more than 1,000 nature-based, flood prevention measures will be installed in the area to reduce the flood risk. Measures like these will also help the UK reduce its carbon emissions. But how?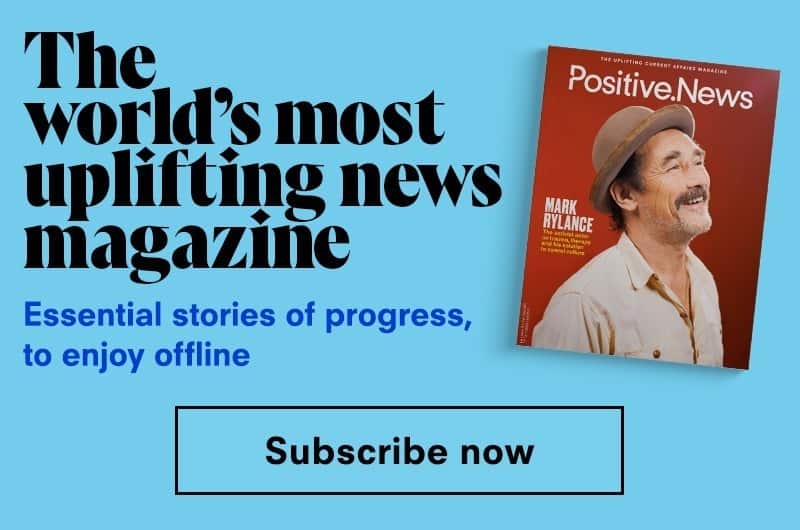 "The Wyre [area] has had problems with flooding for the last hundred years," says Thomas Myerscough, general manager at Wyre Rivers Trust. But since 2015, flooding has become more frequent. "Churchtown flooded four times in nine days during Storm Desmond," he adds.
Following that period, local residents created the Churchtown Flood Action Group, in order to put the village at the centre of regional water management policies.  
"Every year [the floods were] increasing," says former chair Siriol Hogg. "We documented each one and we documented each response that we had. We bound it neatly and sent it off via our MP to ministers and the Environment Agency to say, 'we need help.'" 
Nature can actually draw down carbon and store it for the long term
The government at the time, however, did not provide funding. So the group raised £100,000 themselves and hired a local firm to build a clay-and-brick embankment that would prevent the water from reaching Churchtown.
Their efforts won them a Flood and Coast Excellence Award in June – just as the development phase of the new NEIRF-supported project started in the local area, designed to address such flooding issues.
The Wyre Natural Flood Management scheme was one of around 80 projects to receive money from the programme, created to increase private sector investment in nature-based solutions.
​​Started by United Utilities, the Environment Agency, The Rivers Trust, and Triodos Bank, the £1.5m project will install nature-based measures along the river's catchment area in an attempt to reduce flooding near at-risk communities like Churchtown.
"We're using natural processes to start altering the landscape and slow the water down," says Myerscough, who will help implement the plans. The measures include leaky dams and semi-porous barriers that slow and hold excess water for up to 12 to 18 hours. 
The team will also install bunds (hedges that act as natural dykes) to intercept surface flow, and create new pools and scrapes to hold water and re-wet peat. Intensively-farmed grassland will become rough pasture to allow more water to percolate into the soil. Work is due to be completed in 2025.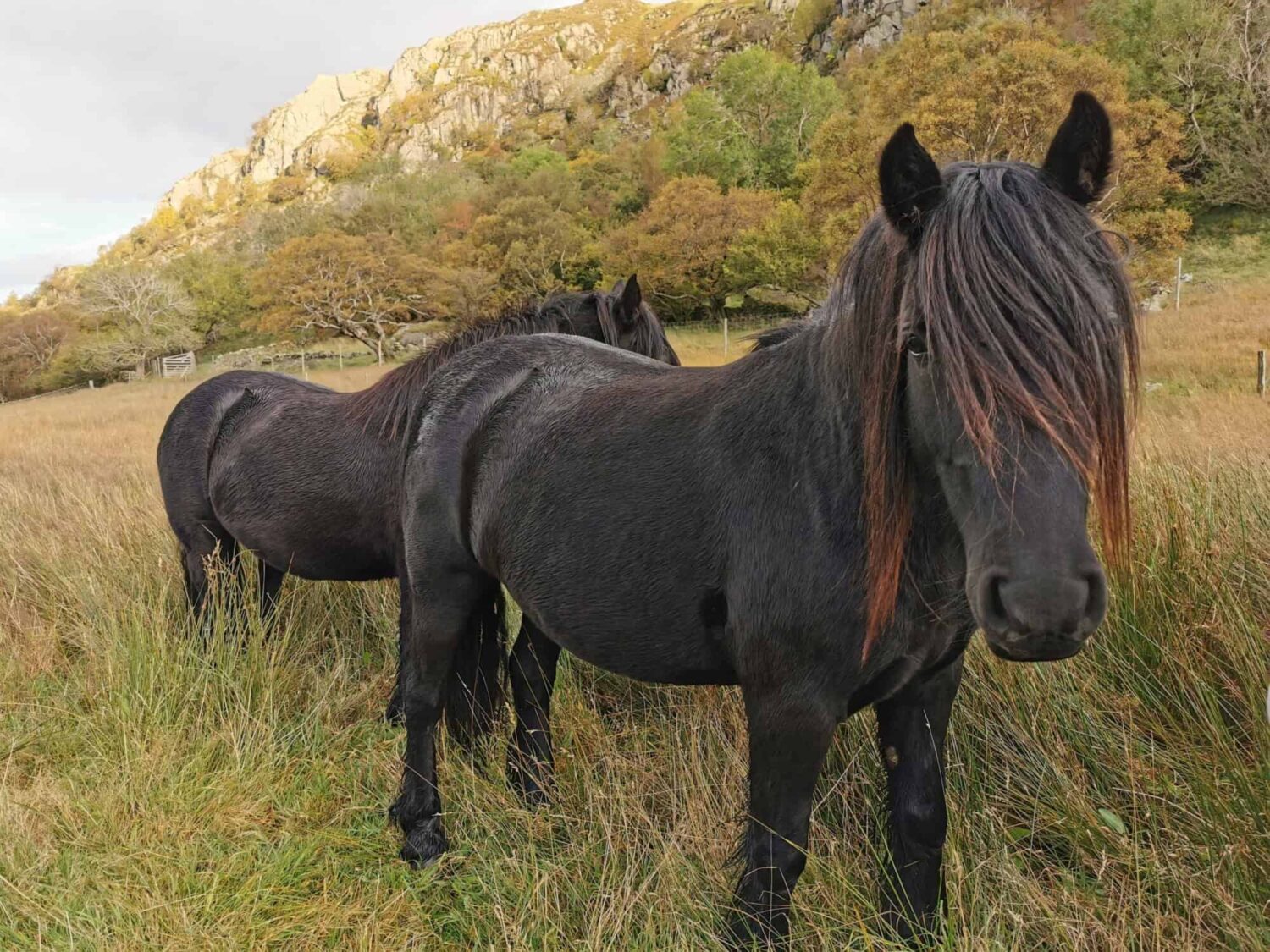 These measures not only reduce flood risk but sequester carbon too. Peatland can store more carbon than any other UK habitat, according to Natural England – and can do so indefinitely – while lakes and wetland habitats can act as long-term carbon sinks, storing CO2 within their sediment.
"The Natural Environment Investment Readiness Fund is ultimately a pot of money to help provide what is often a very difficult type of funding to raise," says Tom Dyke, corporate finance manager at Triodos Bank UK.
"Many organisations, not just in the nature restoration space, struggle to secure funding for all the work required to get to a position where development funding can be raised. This is a critical step at the early stages of a project, so it can get to a position where work on the ground can start, its operations are up and running, and it's delivering its impact," he adds.
We're starting to see species responding to the work that we're doing
There is still an estimated funding gap of £56bn if the government is to hit net zero emissions by 2050. To help address this, Triodos Bank has been exploring and developing investable business models for nature restoration that can be scaled and replicated across the UK. This includes selling ecosystem services – flood risk reduction, carbon sequestration or improving water quality, for example – to organisations that will benefit most from those interventions, such as insurance companies and water companies. Or funding a new visitor centre at Trees for Life's Dundreggan estate in the Scottish Highlands, which will educate people about forest regeneration and the natural and cultural heritage of the area, while also providing a source of income to support further tree planting onsite.
The UK's agricultural policy has shifted too. Pre-Brexit, the EU's common agricultural policy paid farmers for the amount of land they used for grazing and cultivating. Since 2021, the government has taken a 'public money for public good' approach, and the new environmental land management scheme will pay landowners for delivering wider environmental benefits. This includes funding for sustainable farming, local nature recovery and large-scale habitat restoration.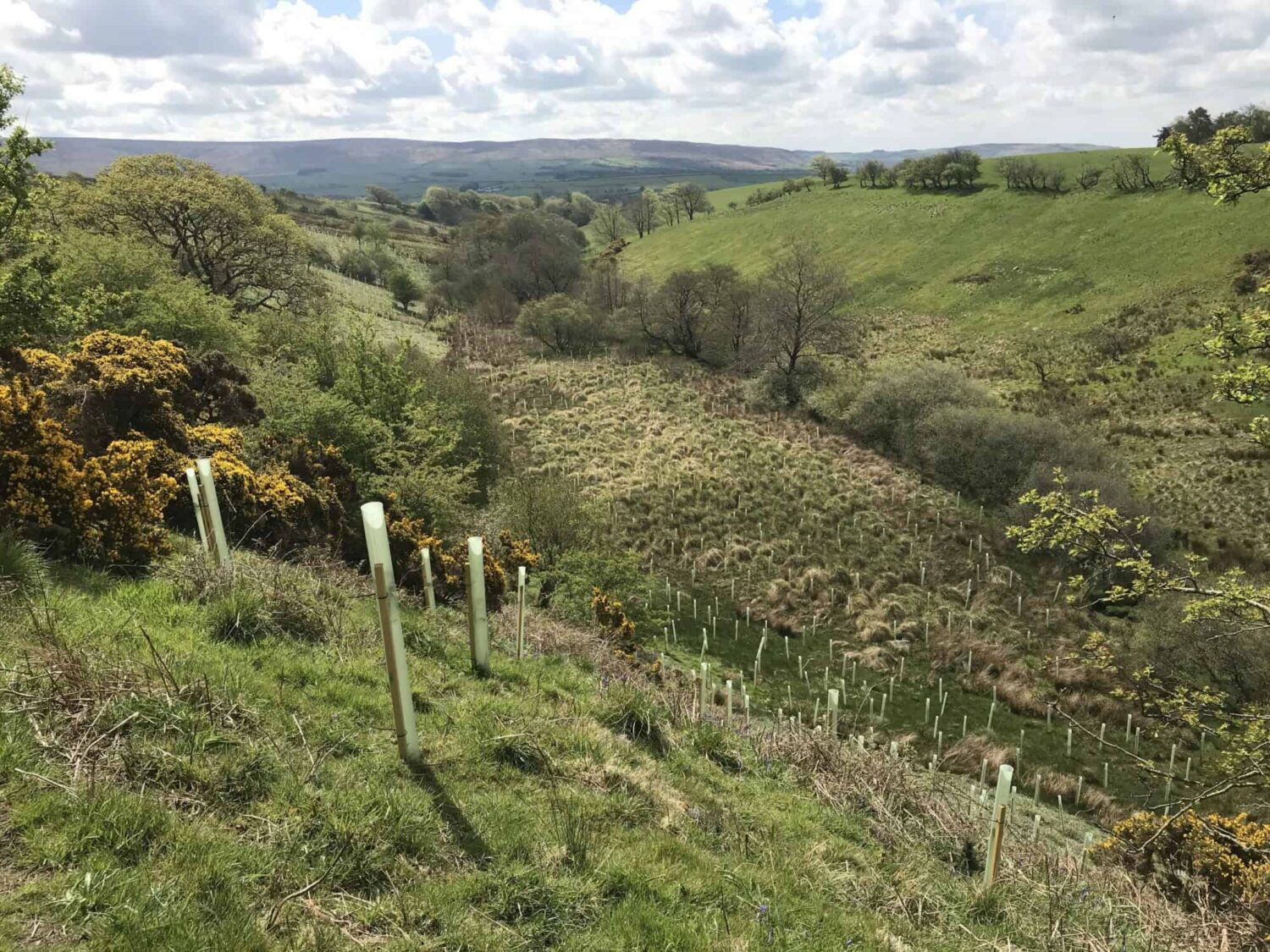 "Net zero is the balance between the carbon emissions going into the atmosphere and the carbon that's removed from the atmosphere," says Dr. Ruth Gregg, a senior analyst for agriculture and land use at the Climate Change Committee (CCC). The independent body is the UK's advisor for tackling the climate crisis. 
"But we know that nature – in the form of trees and vegetation and our soils – can actually draw down that carbon and store it for the long term," she adds.
Although not a silver bullet – the wider economy needs to reduce its emissions too – nature-based solutions are significant for both climate change mitigation and adaptation. 
"Alongside the climate [benefits], nature can deliver biodiversity, water regulation, water security, our food security, our health," says Gregg. "Nature underpins all of these different kinds of things."
One restoration project already showing positive results is RSPB Haweswater in Cumbria, a nature reserve next to the Haweswater reservoir. 
"It's all very exciting," says Lee Schofield, the senior site manager. Since 2011 the team has blocked moorland drains, restored valley mire and blanket bog, and 're-wiggled' rivers.
Nature can deliver biodiversity, water regulation, water security, our food security, our health
"We put the meanders back into the Mardale Beck and salmon returned to the stretch of restored river pretty much immediately," says Schofield. Soon, small birds like tree pipits arrived in the newly-planted woodland and red grouse returned to feed on the heather at higher altitudes, which had regrown after a reduction in grazing.
"We're starting to see species responding to the work that we're doing," he adds.
Modelling has suggested these interventions will prevent 57,449 tonnes of CO2e emissions over the next two decades, the same as taking 12,378 cars off the road for a year. That is because areas of bog and peatland are actually large carbon stores.
There is no one-size-fits-all approach to nature restoration. Different strategies are required to support the broadest number of species and habitats, and action is needed now.
"One of our criticisms in [the 2022 CCC] progress report was that the action on peat and trees in particular, aren't hitting the trajectory that we would like them to hit in order to contribute to net zero," says Gregg. "Every bit of delay means that we have to start looking for reductions in other parts of the economy – and that's harder."
Five more projects working for nature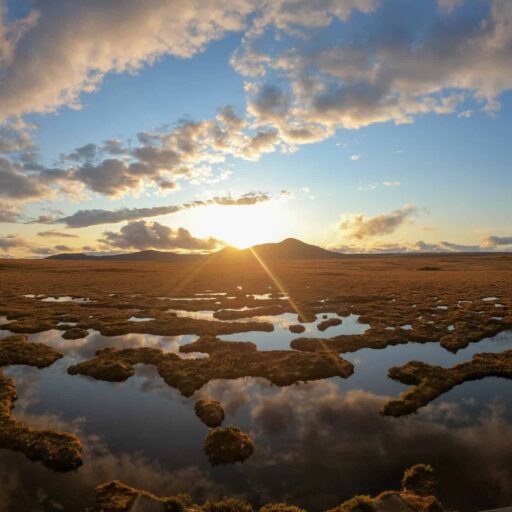 Rewetting lowland peat on the Great Fen
The Wildlife Trust for Beds, Cambs and Northants is capturing carbon on 134ha of the Great Fen in Cambridgeshire. Peatland is being restored so that it traps greenhouse gases and creates natural flood defences.
Image: K B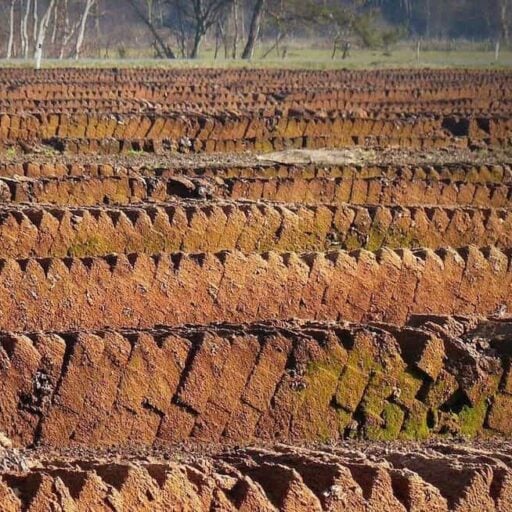 Peat restoration in Upper Teesdale
Working with the AONB Peat Partnership, Raby Estates is using innovative ways to restore peatland. This includes the installation of new dams that aim to reduce the flow of water from the high moors, helping to stabilise the peat so it can store more carbon. The team will use both semi-permeable 'weeping dams' made from local stone as well as rolls of sheared sheep wool to slow waterways.
Image: Bernswaelz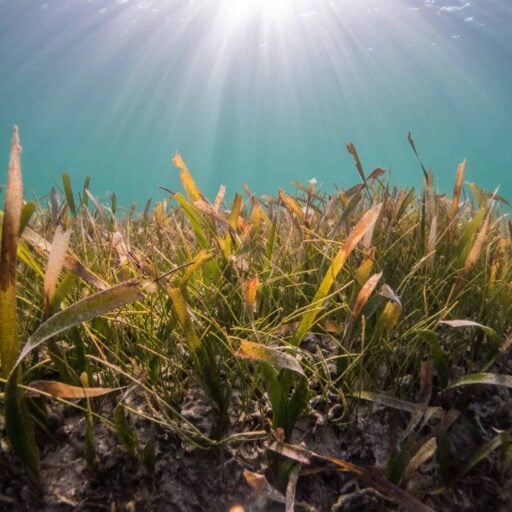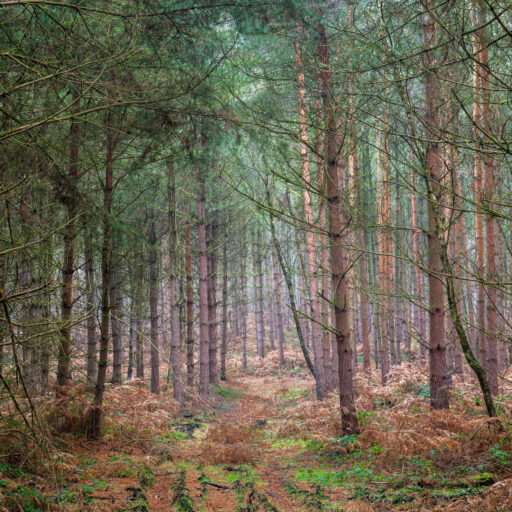 Tree planting by the National Trust
The National Trust will plant new trees on at least 17 per cent of the land they manage by 2050. The charity also had some of England's largest landowners commit to the restoration and enlargement of their own natural resources, such as woodlands and peat bogs.
Image: Ben Griffiths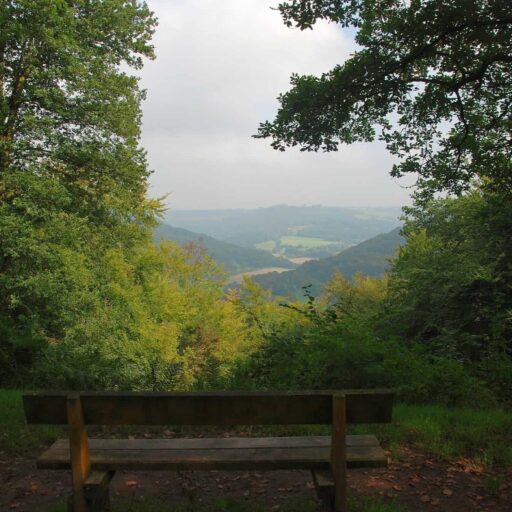 Interlinking biodiversity through the Cambridge Nature Network
One of five landscape-scale projects in England designed to halt wildlife loss and tackle climate change, the Cambridge Nature Network will interlink 9,200ha of parkland, nature reserves and farmland through new woodlands, meadow restoration and land reuse.
Image: Tony Hammond
Main image: Swindale Valley. Credit: Patrick Neaves/RSPB Haweswater
Help us continue to break the bad news bias
Positive News is helping more people than ever to get a balanced view of the world – one that supports their wellbeing and empowers them to make a difference towards a better future. And as our audience and impact grows, we're showing the rest of the media that good news matters.
But the UK's cost of living crisis is affecting our income, with fewer people able to commit to a magazine subscription – which has traditionally been our main source of funding. Plus, paper and printing costs keep rising.
We don't want to put a paywall on our website, because we believe everyone should have the chance to benefit from good news. But we won't be able to continue funding our online reporting without your help.
If you value what we do and can afford to, please consider making a one-off or regular contribution as a Positive News supporter. We need 1,000 readers to contribute just £3 per month to get us through this challenging time.

And remember, as a not-for-profit, we work only in service to you, and all funds go towards our journalism.