'This is about a grassroots fightback against the climate emergency and biodiversity crisis,' said those behind the rewilding initiative
A rewilding community that created its own nature reserve after completing one of Scotland's largest ever land buyouts has done it again.
Under the aegis of the Langholm Initiative charity, the community raised £3.8m via crowdfunding to buy 5,200 acres from the Duke of Buccleuch last year. This week, it built on that success, raising £2.2m to buy 5,300 more acres.
This will double the size of the Tarras Valley Nature Reserve, which was created to tackle the nature and climate crises, while boosting community regeneration through rewilding.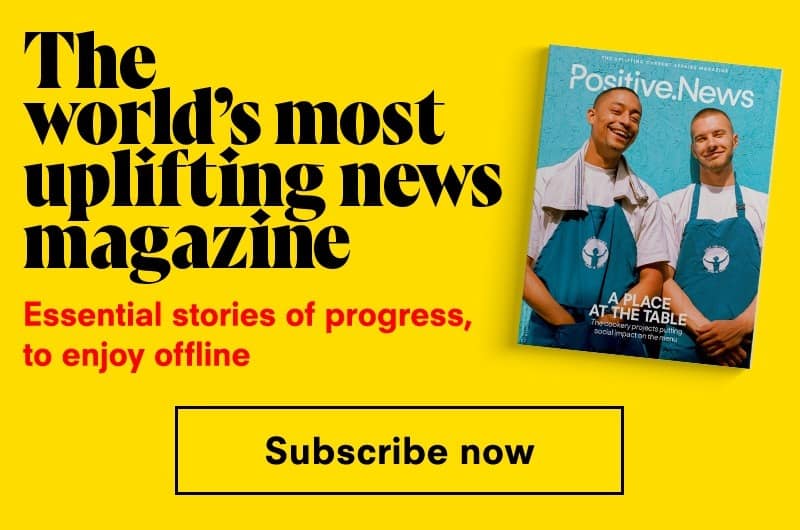 "We are so grateful to every single person who has backed this beacon of hope for people and planet – together we have achieved the impossible," said Jenny Barlow, Tarras Valley Nature Reserve's estate manager. "It's been a rollercoaster, but the generosity and unwavering support of so many wonderful donors and volunteers have got us over the line in the nick of time."
On the reserve, globally important peatlands and ancient woods are to be restored, native woodlands expanded, and rare species such as hen harriers protected. Community regeneration through a nature-based approach is a central aim, with six new jobs already created. Langholm was once a thriving textile centre, but the industry has declined in recent years.
"This is about a grassroots fightback against the climate emergency and biodiversity crisis, and helping to create a better future. We are doing something so special here, and our expanding reserve is an amazing opportunity for people to visit this part of the world and be inspired by the wonders of nature."
Main image: Langholm Initiative
Help us continue to break the bad news bias
Positive News is helping more people than ever to get a balanced view of the world – one that supports their wellbeing and empowers them to make a difference towards a better future. And as our audience and impact grows, we're showing the rest of the media that good news matters.
But the UK's cost of living crisis is affecting our income, with fewer people able to commit to a magazine subscription – which has traditionally been our main source of funding. Plus, paper and printing costs keep rising.
We don't want to put a paywall on our website, because we believe everyone should have the chance to benefit from good news. But we won't be able to continue funding our online reporting without your help.
If you value what we do and can afford to, please consider making a one-off or regular contribution as a Positive News supporter. We need 1,000 readers to contribute just £3 per month to get us through this challenging time.

And remember, as a not-for-profit, we work only in service to you, and all funds go towards our journalism.