Simmering tensions between police and communities came to a head with tragic consequence in the US this year. Around the world, the dynamic between people and those appointed to keep the peace is often uneasy. Five experts suggest ways forward for better relations between police and the public
Gunshots tore into the calm evening air in Dallas on 7 July as Micah Johnson, an African American man, began shooting white police officers at an otherwise peaceful Black Lives Matter protest. By sunrise the next day, five officers lay dead. The tragedy stunned America and sparked soul-searching among both police and protestors.
The murders provoked particular shock because, after notorious shootings by police in the 1970s and 1980s, the Dallas Police Department had more recently been considered a model of police reform. Under the leadership of African American police chief David Brown, better training and more rigorous accountability has yielded impressive results.
Complaints about officers using excessive force dropped by two-thirds between 2009 and 2014. And, even as police shootings of African American youths in Ferguson and Chicago triggered outrage and protests, community relations in Dallas remained cordial. Before gunfire broke out on 7 July, marchers hugged, snapped selfies and exchanged high fives with officers.
But across America, tensions between police departments and African American communities remain high. And this difficulty is echoed closer to home. The London riots of five years ago unfolded in part due to the death of Mark Duggan, a black man from Tottenham in Haringey, who was shot dead by police. This corner of north London had already witnessed the 1985 Broadwater Farm riot in which a police officer died, and levels of antagonism between local people and officers remained high.
Too often, say residents and activists, police leaders are unwilling to drive wholehearted cultural change. But a growing number of departments appear to be seriously considering the question: how can we truly serve our communities?
The results can be dramatic. After struggling with corruption and racial tension for much of the 1990s, Cincinnati's police force overhauled its operations, with police 'use of force' incidents falling by 70 per cent between 1999 and 2014. Violent crime dropped too: from 4,317 in the year following the 2001 riots to 2,352 in 2014.
The Los Angeles riots of 1992 were triggered when four police officers were acquitted for the use of excessive force in the arrest and beating of Rodney King. Afterwards, the LA Police Department began two decades of reforms that led to the once primarily white police force becoming 'majority minority', with more Hispanic officers than white. However, relations with the community remain less than peaceful; shootings by the force spiked by 50 per cent last year, with black people five times more likely to be shot than white, according to an LAPD report.
Meanwhile in New York, police leaders have curtailed controversial 'stop-and-frisk' programmes. Rates of violent crime in the city are now at an all-time low. Shootings are down by 20 per cent, and in the first half of this year, there were fewer shootings than in the first six months of any recorded year.
Reforms are not confined to the US. In the UK, elected commissioners can now set priorities and hire and fire constables – a move intended to promote accountability.
Liberia, a country of 4.6 million on the west African coast, saw a ninefold increase in the number of female police officers between 2003 and 2013, as leaders sought a more sensitive handling of gender-based violence.
And in Georgia, policing has come a long way since the Soviet era, when police bribes were a daily norm. When Mikheil Saakashvili became president in 2004, he sacked large numbers of police officers and rebuilt the force from the ground up. Now, more than 80 per cent of Georgians say they trust the police.
Such sweeping reforms aren't always possible. Many believe that the restoration of trust relies on incremental change, driven by leaders willing to listen to community concerns.
Positive News asked five experts: how can policing be improved?
Additional reporting by Emily Braham and Lucy Purdy
Graphics by Studio Blackburn
"Valuing, diversity and empathy became the new core values of the New Zealand Police in 2014, and this led directly to new ways of working.
Our 'Do you care enough to be a cop?' campaign seeks to recruit people motivated to make a positive difference in their communities.  Treating others with courtesy, showing compassion towards victims and being sensitive to the needs of different cultures helps to ensure that people are safe and that they feel safe too.
Diversity is really important to us – it has to be. New Zealand is one of the most culturally and ethnically diverse countries in the world. Fifteen per cent of New Zealanders are Maori and a further 25 per cent were born overseas – a proportion that rises to 40 per cent in Auckland, our biggest city.
Reflecting that diversity is an operational necessity. If we are able to provide the highest level of service to all of our communities, we need to genuinely engage with them. Our latest recruitment campaign specifically reaches out to 18 to 29-year-olds who are Maori, Pacific, Chinese, Indian, Latin American, African and Middle Eastern.
New Zealand Police's Do you care enough to be a cop? recruitment campaign features videos filmed in real streets in which members of the public come to the aid of clearly distressed individuals. A subtitle reads: "She cared enough. Would you?"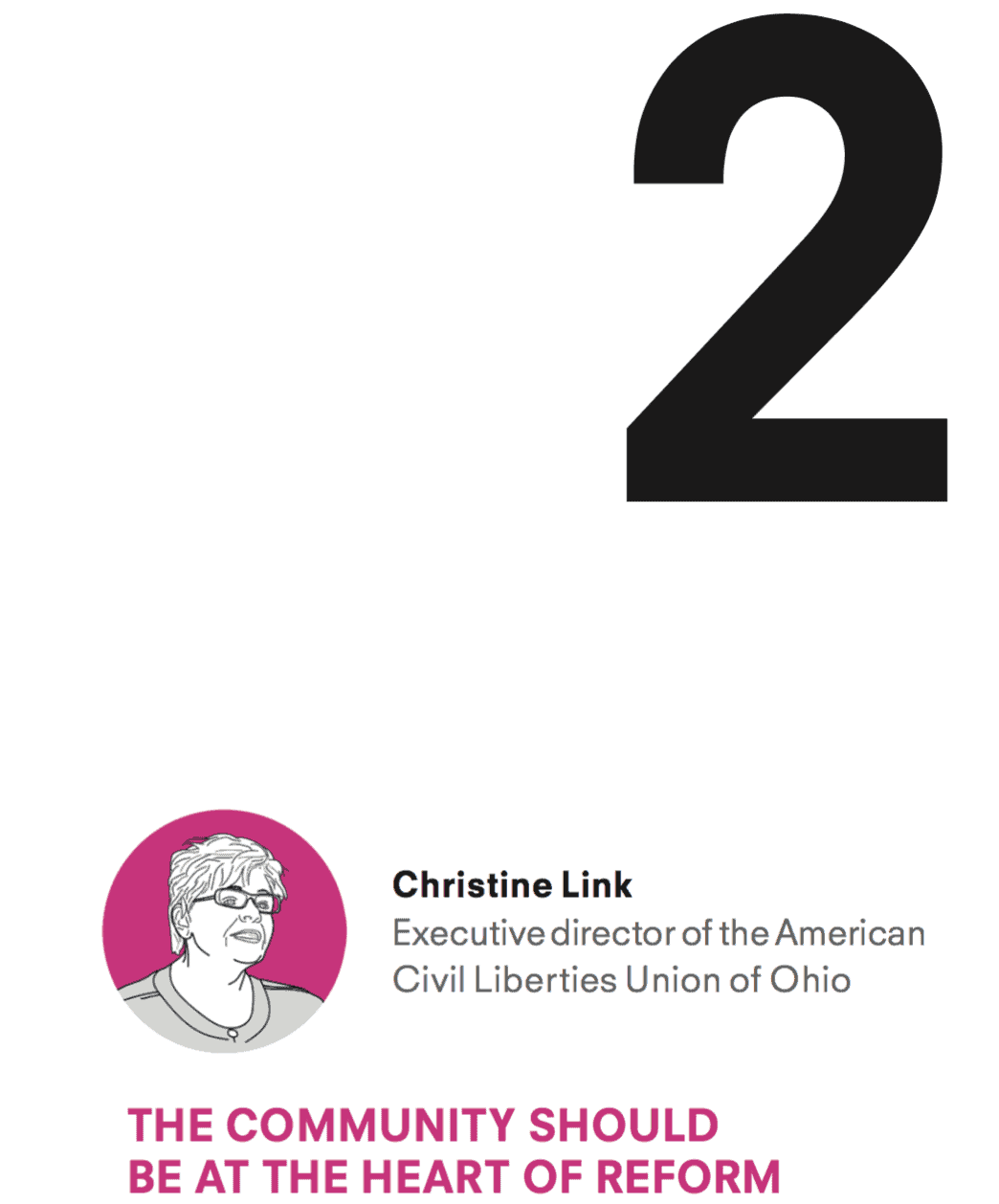 In 2001, Cincinnati had a massive uprising after years of police violence and killings of black people. The Department of Justice intervened, but what made Cincinnati's response unique was that the interests of the community were represented. The legacy of the city's Collaborative Agreement is not that tensions have ceased to exist between police and community, but that law enforcement and residents have tools to solve these problems.
Too often decisions are made about police practices with only high level government officials in the room. The agreement's model for community problem-oriented policing put law enforcement back into neighbourhoods. The police worked with residents to adopt proactive programmes. For instance, if residents complained about an abandoned house that was a crime magnet, police worked with neighbourhood leaders to repurpose the house and help those living there to rebuild their lives.
The road to reform was not an easy one – there were many times when tension was high and I thought change might never happen. But many years later, there is a strong review board and policing practices that mean officers are held accountable."
Christine Link has been the executive director of the American Civil Liberties Union of Ohio for more than 25 years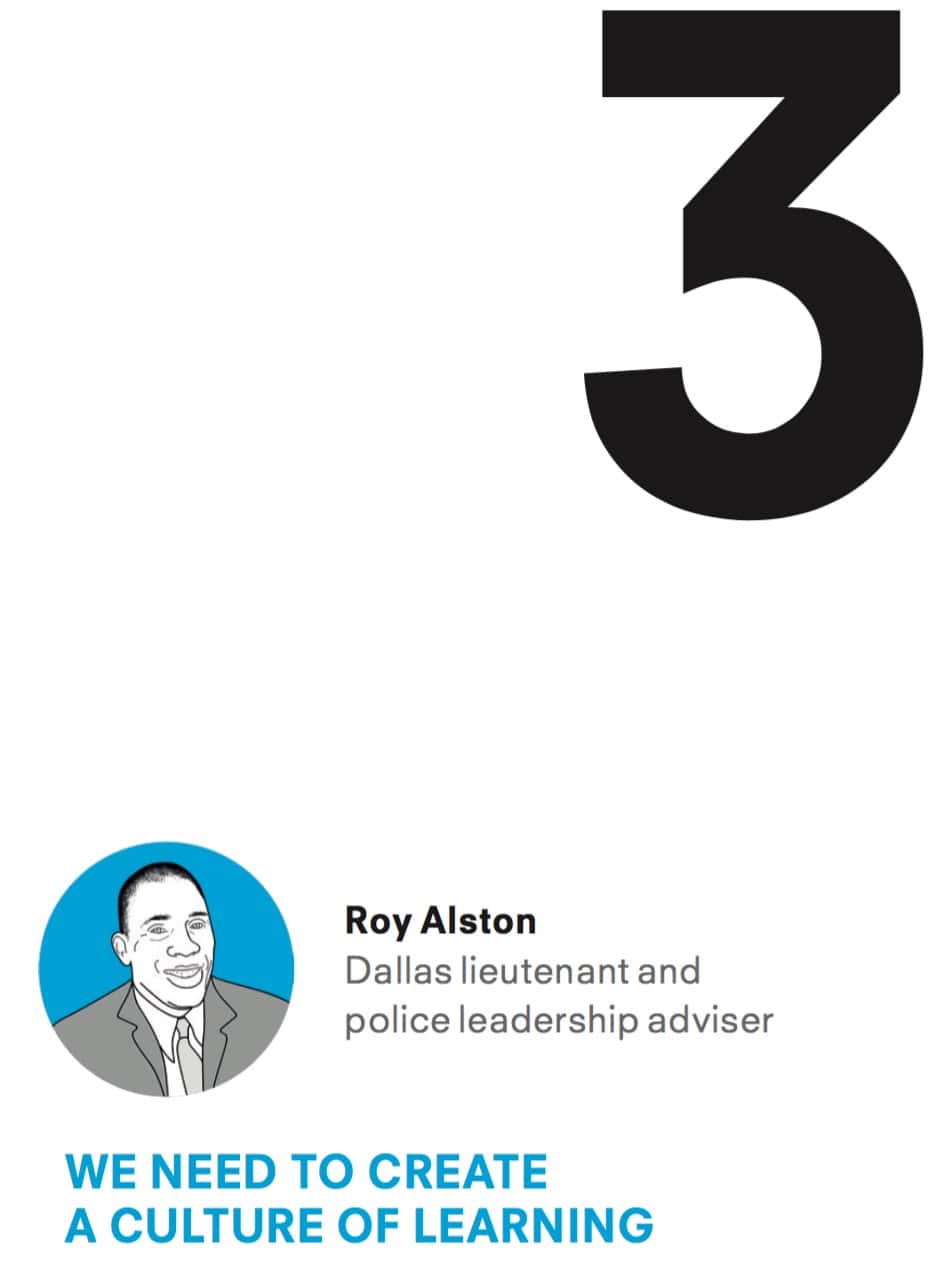 "In America, policing isn't a learning profession – we just keep making the same mistakes over and over. We've been writing reports on improving police behaviour since the 1960s, and they all say the same thing: treat citizens with dignity and respect; more training; community engagement; hold officers accountable. These reports were paid for with blood through the mistakes we've made in Oakland, in Baltimore, in Ferguson. They form a roadmap for success, but shockingly 99 per cent of police officers haven't even read them.
We need to start hiring police chiefs who are critical thinkers and lifelong learners, who'll use these reports as checklists for improving their departments. If we don't, we could still be talking about these same issues in 50 or 100 years.
The Black Lives Matter movement is about communities showing their disappointment. As a black man in America, I get that – even after becoming a police officer, I've been pulled over at traffic stops and disrespected. Black police officers are caught in a strange twilight zone, empathising with communities of colour, but also wearing the uniform. That means many black police officers take a back seat. We need them to speak up and start taking leadership roles."
Roy Alston is a patrol watch commander with the Dallas Police Department, Texas. He is the author of several books on leadership and facilitates police leadership programmes.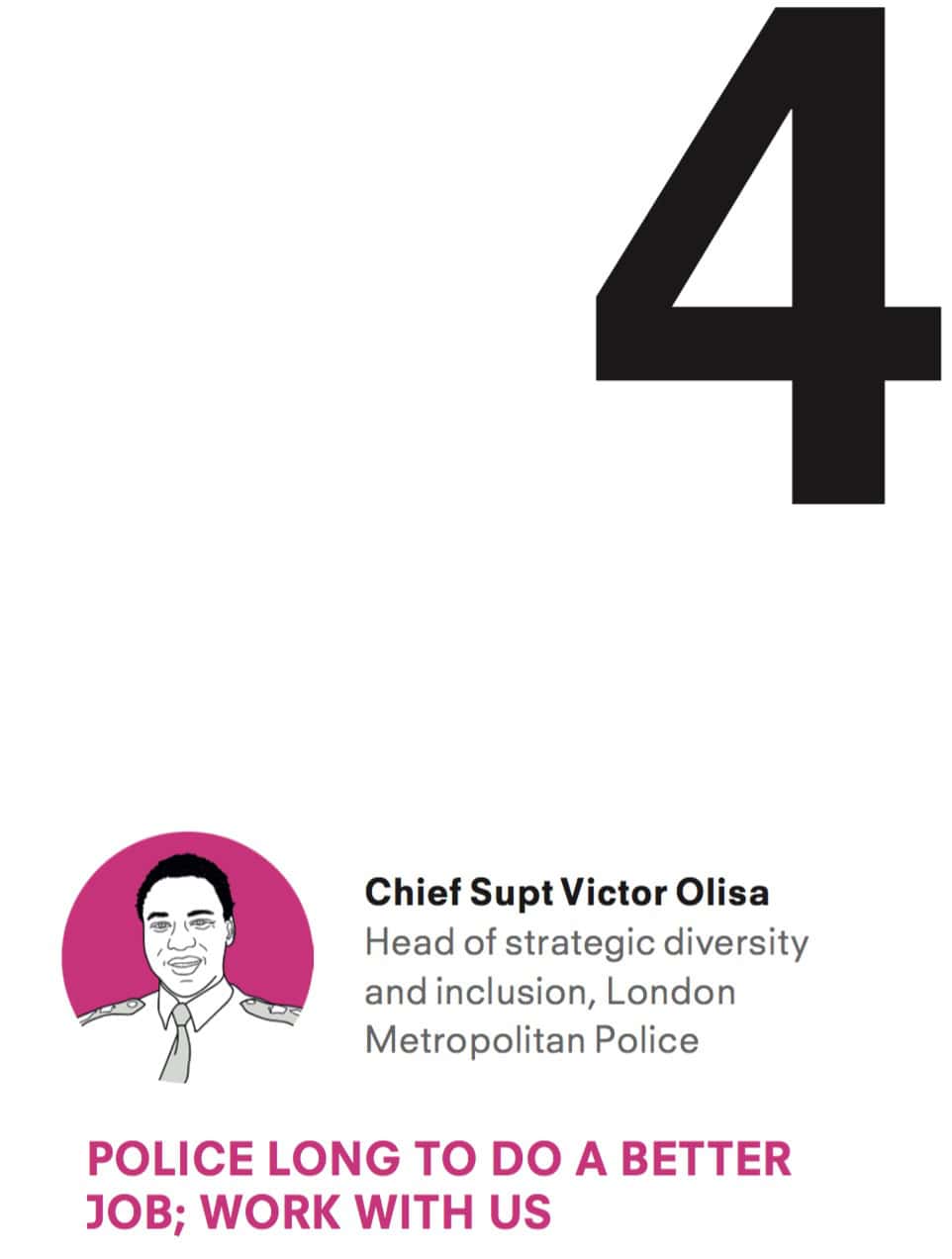 "The officers I work with have open and inquisitive minds, are compassionate, approachable and enthusiastic about keeping people safe. There is a perception within some of London's minority communities, both black and white, that all police officers are racist. This is such an inaccurate and unfair position that it makes some officers nervous in their interactions with people from minority groups. A genuine mistake can be misinterpreted as a discriminatory act.
The history of community relations between the police in London and the black community is littered with examples of where things have gone disastrously wrong. But I have no doubt that the Met is totally committed to improving race relations. I haven't met any officer who would want to damage police and community relations.
We need to train and encourage officers to understand that each encounter may require something slightly different. This requires courage at times because individuals and communities can be quick to criticise. When I took over in Haringey the relationship between police and the community was fragile. So it was reassuring to find that the vast majority of the community wanted to build good, strong working relationships with us. If the people in Haringey can be that ready to build positive relationships with their local police, the people of London can do that with the Met."
Ch Supt Victor Olisa is a former Haringey borough commander and the Met's most senior black officer.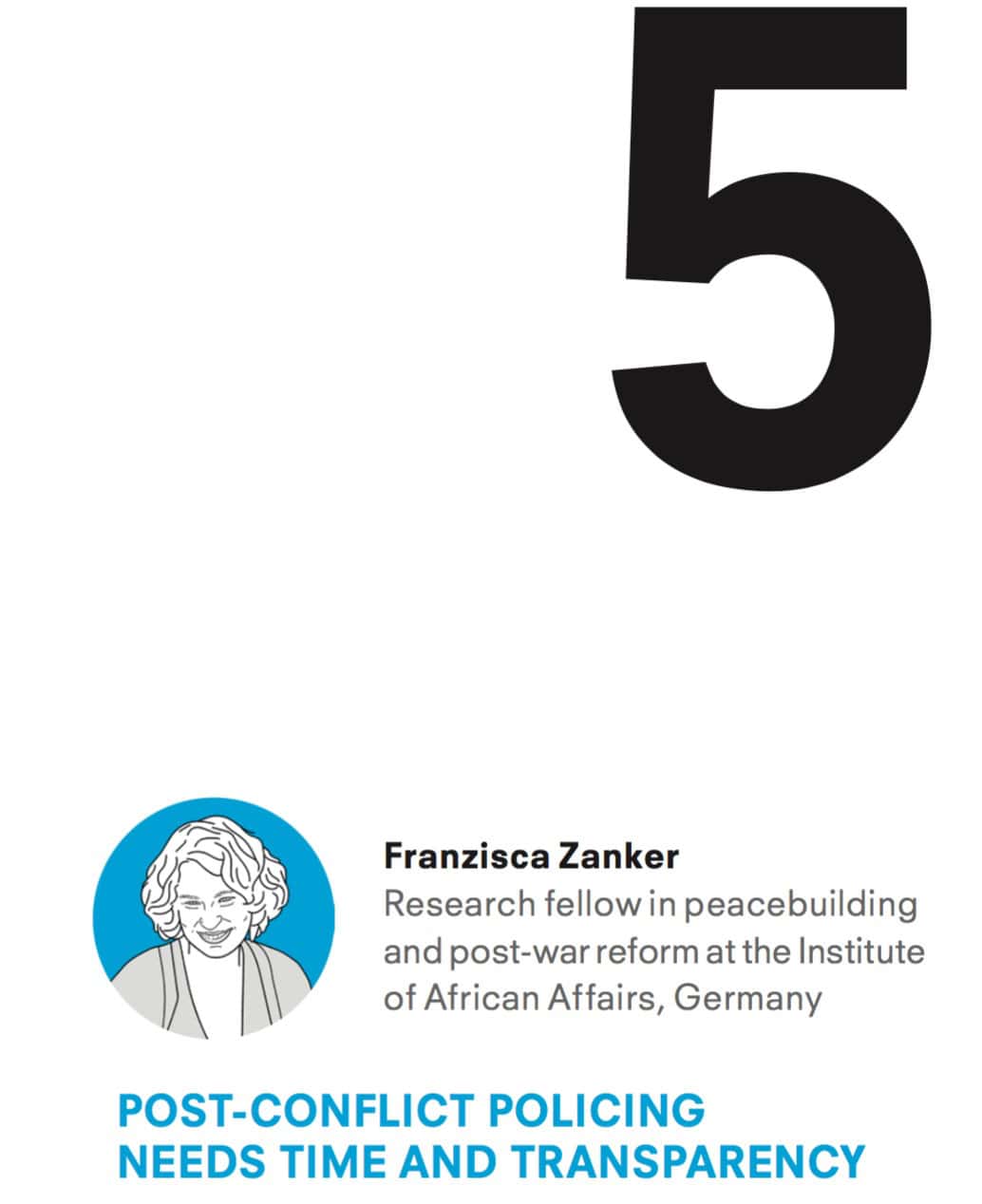 "For decades in Liberia the police acted in the interest of the regime rather than the security of the people. Efforts for improved accountability following the civil war have been slow. But an oversight body established in 2013 allows for complaints to be made against police officers or judges. These are passed on to the Ministry of Justice for review. Though more needs to be done to raise awareness of this process, and the review would be better undertaken by a neutral body, it is a step in the right direction.
More importantly a new police act was finally ratified in 2016, which makes the Liberia National Police a semi-autonomous body, in an effort to counteract political appointments.
Corruption can also stem from police not having the materials they need to carry out their job or to adequately feed their families, so I would advocate a focus on better pay.
Reforms needs to happen incrementally, with real oversight and transparency. In Liberia, too many interested parties  including the UN, aid agencies, donor countries and government, have tried to do too many different things at the same time.
The key to any reform process is to see it as continuous, rather than something that ends when boxes are ticked. Post-conflict societies are complex and re-establishing security comes with many challenges. Having said that, the Liberian police have made great strides."
Franzisca Zanker studies the microdynamics of peacebuilding and carries out fieldwork in Liberia.