A successful attempt to overturn a wild camping ban on Dartmoor – a much-loved beauty spot in England – has given a new momentum to land access campaigns
Why did wild camping on Dartmoor get banned?
On 13 January a high court ruling in London ended the right to wild camp in open countryside without a landowner's permission. Dartmoor was the last place in England where this was permissible. The case was brought by wealthy hedge fund manager, Alexander Darwall, who owns a large Dartmoor estate. The ruling prompted condemnation from access rights campaigners. 
What's so great about wild camping – why all the fuss?
Wild camping occurs outside of formal campsites. It requires following the national park's code of conduct: a brief stay overnight in a small backpacking tent pitched out of sight of any dwelling or road. Under canvas, miles from civilisation, campers will experience the exhilaration of Dartmoor's wild elements blowing their way. There's also an economic perspective, says Nick Hayes, who co-founded the Right to Roam campaign with author Guy Shrubsole. "Wild camping is this amazing opportunity for people that cannot afford Airbnb or hotels to still experience the beauty of nature."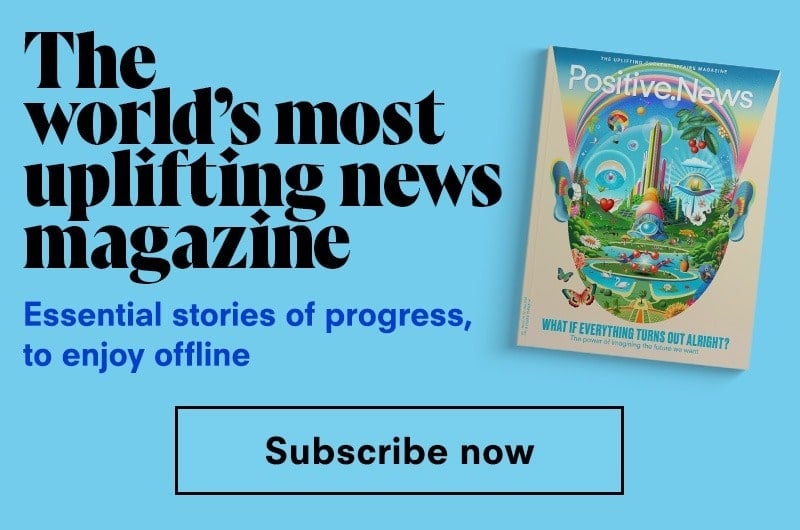 Why did the hedge fund manager not want people to camp on his land?
Darwall argued that camping damages the countryside and impedes conservation. His lawyers had also convinced the court that sleeping inside a zipped tent did not constitute 'open-air recreation' in the spirit of the 1985 Dartmoor Commons Act. To campaigners, the judgement reeked of protecting vested interests. Darwall's estate offers pheasant shooting and deer stalking. For Hayes, it was a continuation of centuries of land enclosure that has excluded wider countryside access. "When our rights to enjoy nature are taken away, we feel what our ancestors felt: a visceral anger that one person requires so many acres for their own privacy and takes away from so many the enjoyment and personal connection with nature," he says. 
How did people fight back against the judgement?
The first judgement turbocharged interest in the ongoing campaigns of the likes of Right to Roam and the Open Spaces Society, which are fighting for greater access and recreation in the English countryside. It quickly led to a protest rally of 3,000 campaigners around Darwall's estate akin to mass trespasses of yesteryear. The banners and speeches during the march, as well as the appearance of Dartmoor's guardian spirit, Old Crockern (a costumed hiker), rekindled the spirit of the Kinder Scout trespass in 1932 when urban dwellers demanded access to off-limits grouse estates in the Peak District. The strength of public outrage undoubtedly emboldened Dartmoor National Park Authority to appeal against the initial judgement with their lawyers arguing against Darwall's legal team's claim that camping in a tent does not constitute 'open-air recreation'.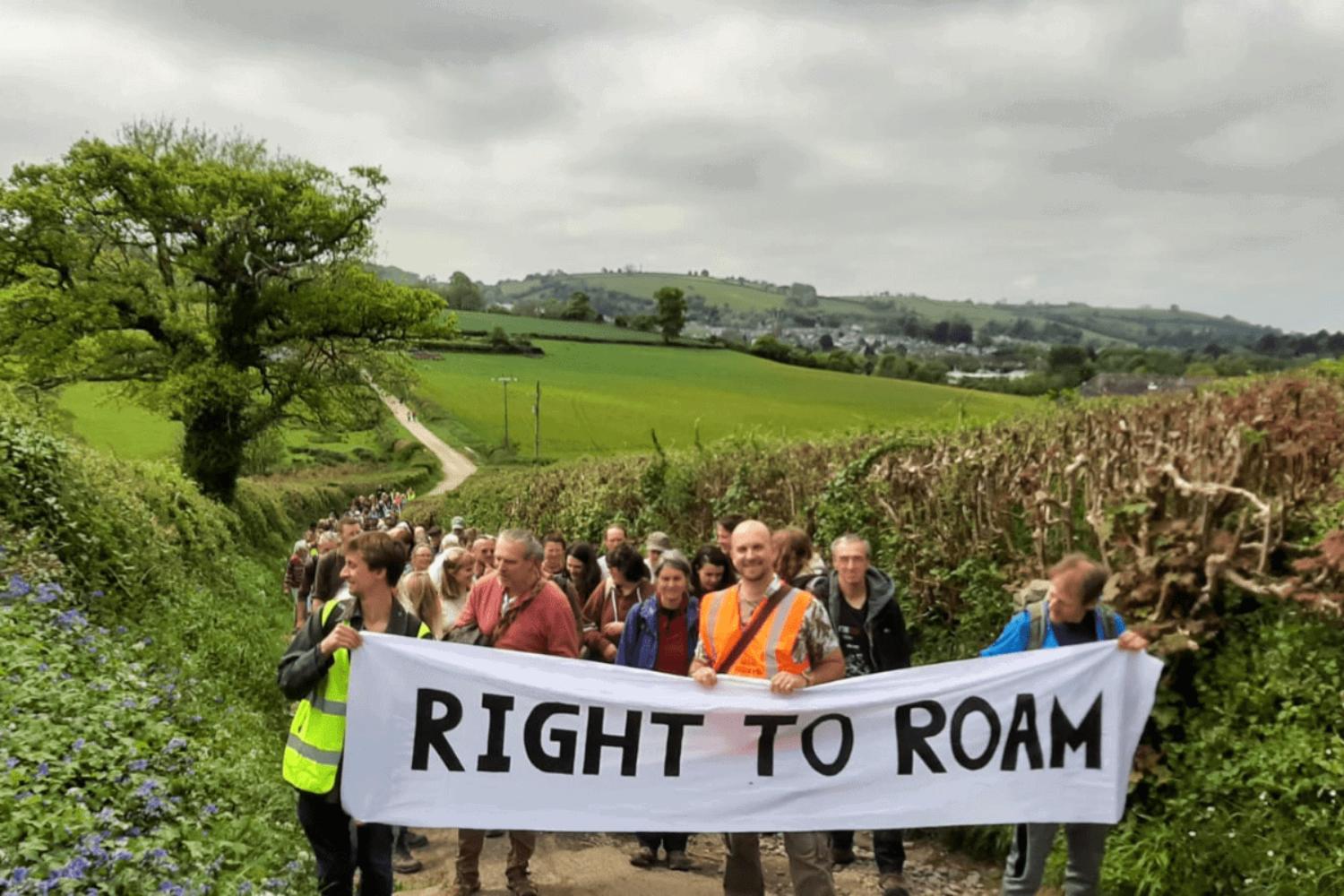 So what exactly happened this week – why are we celebrating?
On 31 July Dartmoor National Park's appeal against the ban was successful, with Lord Justice Underhill saying wild camping 'plainly does' come under the definition of open-air recreation. "Many people take pleasure in the experience of sleeping in a tent in open countryside," he stated. "It is a perfectly natural use to describe that as a recreation, and also as occurring in the open air." It marks a victory in a long-held battle between landowners and the public regarding who gets to enjoy some of our most beautiful countryside. 
England's right to roam extends to only 8 per cent of the countryside, much of it locked away on private estates. Hayes believes that wild camping strengthens our bond with nature. "It enables us to see ourselves as part of not just the world but the universe, looking up at the stars which many cannot see because of light pollution in cities". He suggests that more time spent outdoors creates a greater empathy for nature conservation and the protection of biodiversity – and therefore access to nature is key to ensuring that we protect our wild places.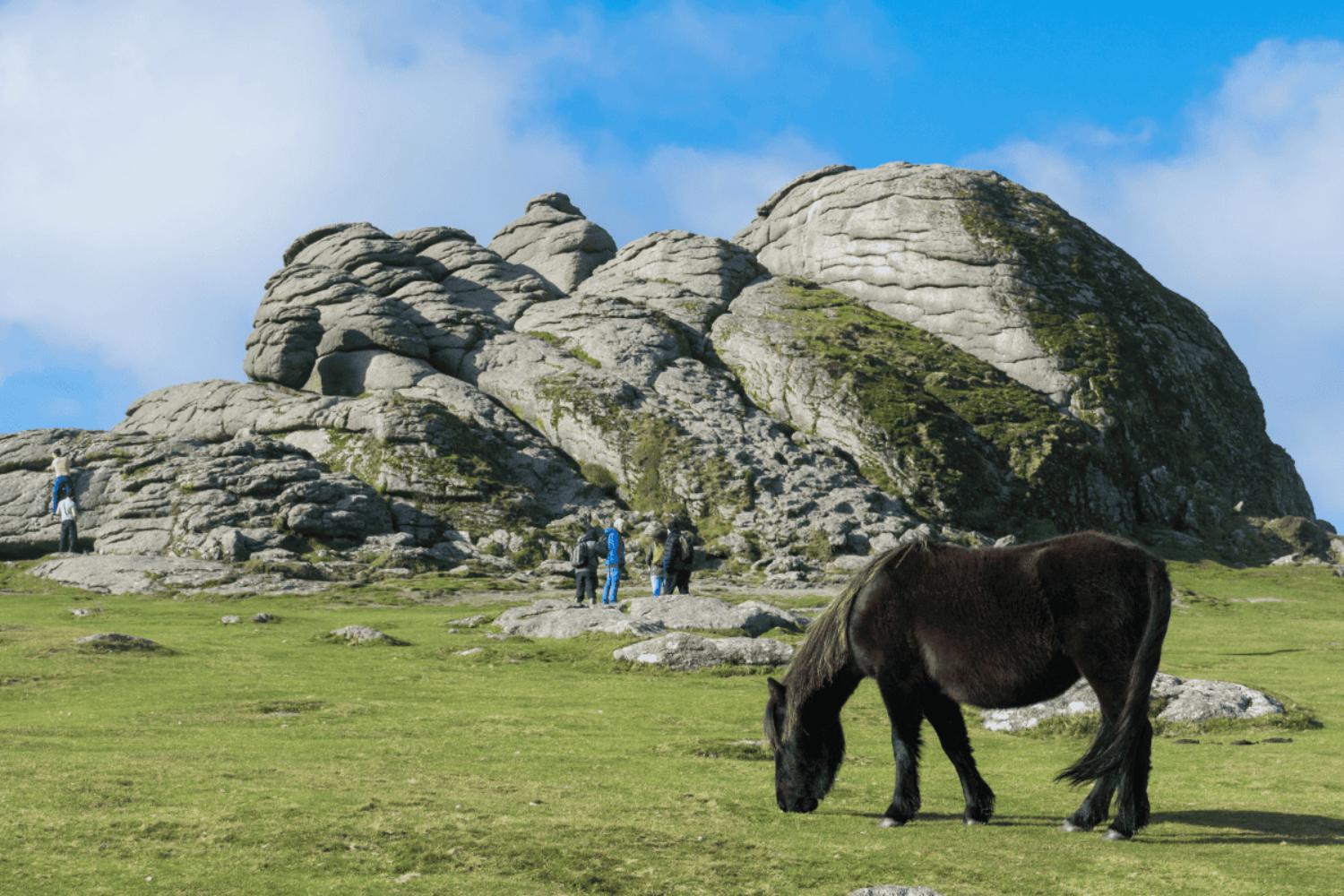 Have we entered a new era of land rights campaigning?
"I think our campaign was different from many modern campaigns and actually similar to old land rights activism," says Hayes. "We didn't accept the parameters imposed upon the debate by lawyers and rose above legal wrangling over definitions of 'open-air recreation'. Activists invoked personal relationships with the landscape that go back through our ancestry, like Old Crockern, the guardian spirit of Dartmoor. Campaigning was more connected to the heart than mind and I think that's what really appealed on a national level," says Hayes.
What does this mean for the future?
In the aftermath of January's ruling, the Labour Party, if elected, committed to extending the right-to-roam in England on a model akin to Scotland's, where wild camping is permitted on most unenclosed land. It also signalled a positive future for activities on Dartmoor that enable young people to build self-confidence outdoors through navigation and wild camping. The ban had left participation in the Duke of Edinburgh awards and the Ten Tors challenge in limbo. "Alexander Darwall's failed attempt to privatise the moor has given a new momentum to access campaigns. Wild camping is vital for human development and our ability to become more responsible for ourselves," added Hayes.
Main image: Stephen Blake Photography/iStock
Help us break the bad news bias
Positive News is helping more people than ever to get a balanced and uplifting view of the world. While doom and gloom dominates other news outlets, our solutions journalism exists to support your wellbeing and empower you to make a difference towards a better future. And as Positive News' audience and impact grows, we're showing the rest of the media that good news matters.

But our reporting has a cost and, as an independent, not-for-profit media organisation, we rely on the financial backing of our readers. If you value what we do and can afford to, please consider making a one-off or regular contribution as a Positive News supporter. Give once from just £1, or join 1,000+ others who contribute an average of £3 or more per month. You'll be directly funding the production and sharing of our stories – helping our solutions journalism to benefit many more people.

Join our community today, and together, we'll change the news for good.