Teenage sweethearts Michelle and Amit Patel launched a support platform for interracial couples after their wedding went viral
Two childhood sweethearts from Croydon have become role-models for interracial couples worldwide after a wedding video, which has attracted over 2m views, helped them launch a popular support platform on social media.
Born just six days apart, and together since they were 13, Michelle and Amit Patel, 27, were astounded when their six-minute wedding video went viral in 2016. Launched with the hashtag #IndiaMeetsGhana, it epitomised for many the positivity of bicultural union.
"Probably people see our picture and think, 'that's so cute', but they don't know the work that's gone on behind it," said Michelle. In fact, when Amit told his Indian parents that he had fallen in love with a Ghanaian girl, his disappointed mother offered to help him end the relationship.
According to the most recent census, just 9 per cent of relationships in England and Wales are interracial. Many of these couples will experience some kind of racial abuse or feel pressured to marry within their culture. In 2018, 1,507 people sought advice from the government's Forced Marriage Unit.
Spotting Amit and Michelle's wedding video on social media, other interracial couples flooded them with questions. "It got to the point where it wasn't practical because we were messaging people 24/7," recalled Amit, who has a full-time job at a bank, while Michelle works in construction planning.
Feeling duty bound to help, the couple sought a solution. Four years on, they now host a YouTube channel with 23k subscribers, a website and a lively events programme bringing interracial couples together "to help break the stigma and the barriers associated with interracial relationships and empower couples to be courageous".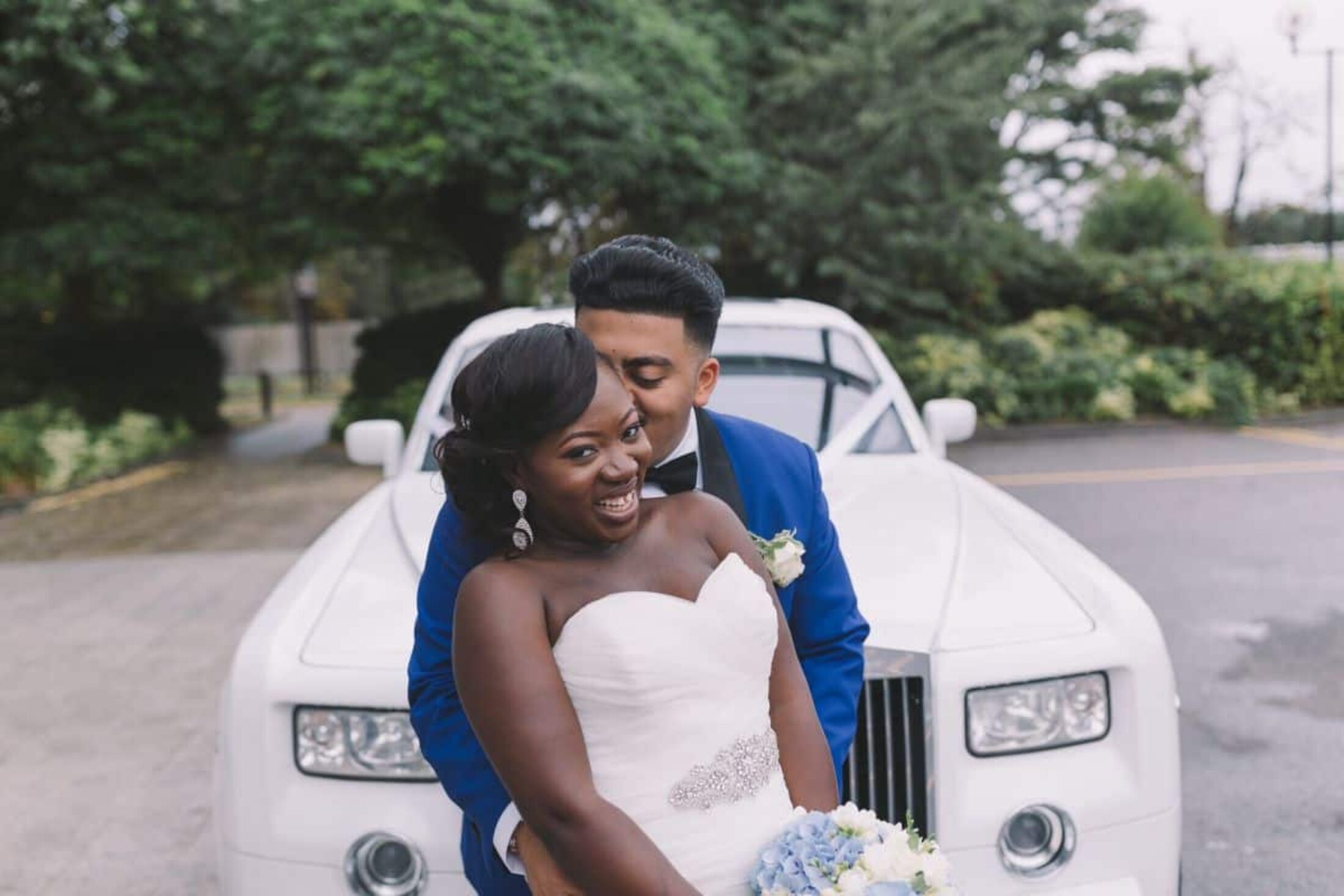 For BAME couples of different ethnicities, support is "still quite limited", said Amit. "It's quite a niche topic. You can't just type it into Google or walk to the person next door and say, 'can you help me with this?'"
Over the years, the couple have filmed Amit perming Michelle's hair and Michelle learning Gujarati – offering everyday insights into mixed-race relationships, while also vlogging their responses to tougher questions about accepting their cultural and religious differences or breaking the news to parents, both huge hurdles in their own experience.
Trainee midwife Temi Akinwande, 20, found the couple via their YouTube channel. Irish with Nigerian heritage and engaged to Mo, a Pakistani, she has found the vlogs and "network and chill" nights hosted by Amit and Michelle during lockdown, a real lifeline. "I was just looking for any type of support from someone going through the same thing I was, to see if anyone had any success with it," she said.
You can't just type it into Google or walk to the person next door and say, 'can you help me with this?'
An email to the couple led to months of online exchanges with Michelle. "I felt like I could go to her any time," she told Positive News. "Their advice made me more confident when approaching my mum." Akinwande said the couple always "mentioned being respectful to your parents," and that they "never sugar-coated" the potential fallouts.
When Bruny Christian, 29, an Indian-American social media consultant, told her family about her Nigerian partner Afeez, her father relocated to India because he disapproved of the match. "The drama we went through feels like a bad dream," she said. But speaking to Amit helped her through the worst. "Amit was like an elder brother and was with me the whole time when I broke the news," she said.
"You never know when they're going to reach out to you," said Amit, who often replies to messages late at night. "When they need me, I can't go missing."
Images: William Adoasi and Jonathan Maccarthy of Vitae Photography