'Students want to know that they're being taught by a human being', says Daniel Gray, who has set up a network to support other LGBT teachers
A secondary school teacher who came out as gay during a school assembly has launched an online network to help LGBT colleagues be open about their sexuality. Daniel Gray, a teacher at Harris Academy South Norwood in London, came out in front of 1,000 students in 2017, making headlines in the process.
Gray thinks it is "mad" that his actions attracted so much attention – "the fact it became news shows it's still an issue" – but has nonetheless used his newfound profile to launch a network to help others in similar situations.
The network – LGBTed – which was co-founded by Hannah Jepson from the charity Ambition School Leadership, is an online community in which LGBT educators can support each other and better represent LGBT people who work in education, say Gray and Jepson.
The pair also hope it will support LGBT students, who may look up to LGBT teachers. "Let's be the role models we needed when we were at school," said Gray, quoting LGBTed's tagline.
Coming out in front of his students took courage, said Gray, who not only experienced "horrendous" bullying while at school himself, but was also advised while training not to reveal his sexuality to students. "Don't give them any more ammunition," he was told.
In fact, he says that coming out has improved his relationship with pupils. "Since I came out, more students have come and talked to me – not about being gay but life in general. A year 9 boy said to me: 'Sir, your assembly changed my life'. What students really want to know is that they're being taught by a human being."
What students really want to know is that they're being taught by a human being
LGBTed launched on 2 June at the school in South Norwood, where Gray said he has received "overwhelming" support. "The headteacher has been fantastic; my colleagues have been fantastic; and most of the letters from parents have been supportive."
The launch took place days after the 30th anniversary of the notorious section 28 clause, introduced in 1988 when Margaret Thatcher was prime minister. It prohibited local authorities and state schools from 'promoting' homosexuality. Section 28 met with angry street protests but was not repealed until 2003.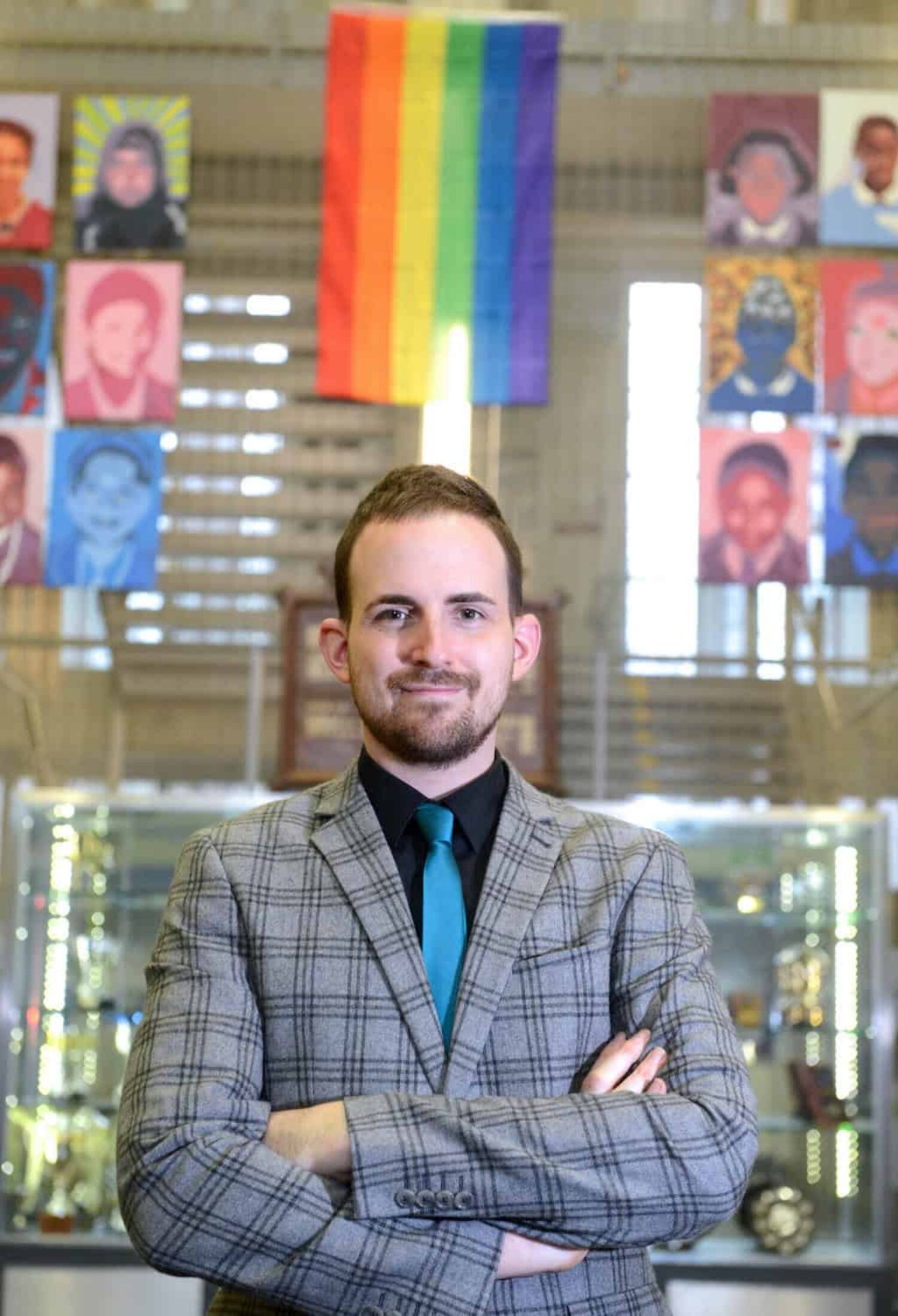 In 2009, then-Conservative leader David Cameron apologised for the clause on behalf of the party. Though society has made significant strides in recent years when it comes to LGBT rights, much more remains to be done. According to Stonewall, the LGBT equality charity, 45 per cent of LGBT students still experience bullying.
Trans pupils face an even tougher time: Stonewall reports that nearly two in three trans pupils are bullied for being LGBT; that one in ten has received death threats; and that nearly half have attempted suicide.
Gray is optimistic that LGBTed can help change things. He said: "LGBT students will see someone who is like them, who is different and who is OK with that."