From using climate dread as a tool for positive change, to seeing yourself as a sustainability 'solutionist' no matter your job, these leaders are reframing the climate conversation
It's incredible to think that Earth Day has been sounding the clarion call to environmental action for over half a century. The charity is now active in almost 200 countries, and every 22 April it mobilises in the region of a billion individuals in the fight for the future of our planet. 
Yet here we are. Fifty-three years after the first Earth Day, the world stands at a climate crossroads. Time is running out. Climate change is communicating itself through fire, flood and drought. Going on the latest Intergovernmental Panel on Climate Change (IPCC) report, only drastic emissions cuts will rein in warming to safe levels.
But despite it all, hope springs eternal. Businesses are embracing sustainability in pursuit not only of slashing emissions but also bolstering growth; a new generation of visionary thinkers and doers are dreaming up the solutions to get us out of this pickle, and climate anxiety is proving a potent force in driving change.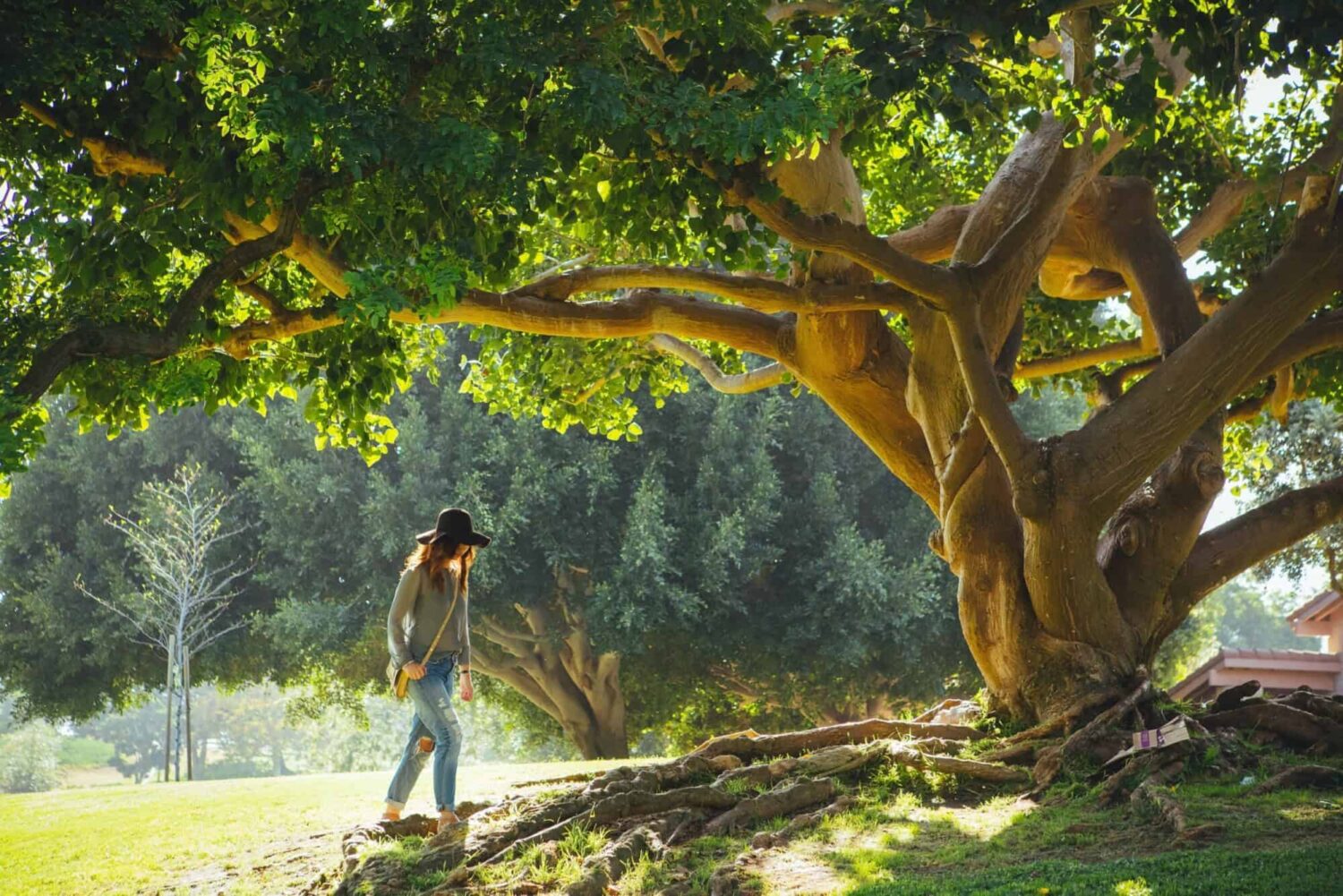 This Earth Day, cast any lingering pessimism aside. As these three climate thought leaders attest, we should be a long way off from throwing in the towel.
1. The planet solutionist: Solitaire Townsend
So many questions, who's got the answers? Ted speaker, entrepreneur and author Solitaire Townsend argues our future lies in the hands of the 'sustainability solutionists' paving the way to planetary salvation.
"I'm part of this massive movement of people who've been looking at this problem long enough to come up with the answers to it," she says.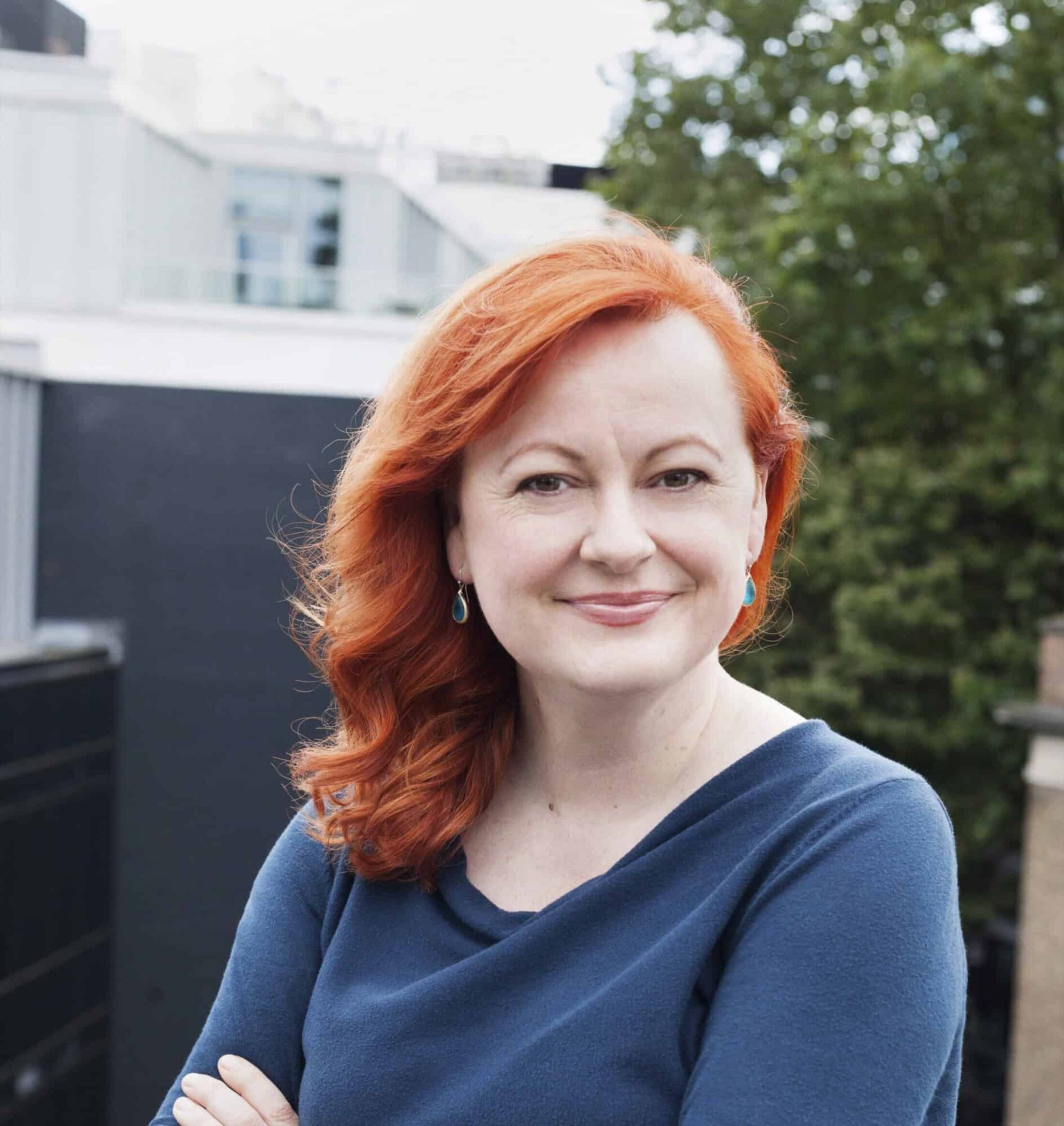 "They're not all in business, they don't all have 'sustainability' as a job title. You can be a solutionist in whatever job you have right now, in whatever home that you have right now. You might be on the parent-teacher association or you could be active in your local community and busy writing letters to the council. You've just got to decide that you're going to be part of the solution."
Townsend founded the creative and communications agency Futerra in 2001 to consult on and devise campaigns, product launches and sustainability strategy. A training division helps companies turn their climate ambition into action.
"It's really important to make sure that all this esoteric knowledge about how you save the world is as widely known as possible, particularly in some of these big companies who have these big goals, but inside them no one really knows how to talk about it." she says.
Her new book, The Solutionists, provides a blueprint for becoming a changemaker – big or small – and staking your claim on what she calls the 'solutions economy', be it plant-based food, net zero technology or circular manufacturing systems.
"I'm not calling for it – it's happening"
"When the economic activity from solutions is larger than the economic activity from the problem causing, you're in a solutions economy," she says. "And we're getting there faster than most people realise. 
"I'm not calling for it – it's happening."
2. The climate certification pioneer: Steve Malkin
There was nothing quite like Planet Mark when Steve Malkin founded the sustainability certifier in 2013, in partnership with the Eden Project. Ten years on, Planet Mark has helped nearly 100 per cent of its members achieve their sustainability goals. 
"What we do is quite special; helping businesses of all sizes to  transition to net zero" says Malkin. "But there's a long way to go, so the more organisations like us, the better. We're part of a mass movement shifting the dial on sustainability."
Malkin's mission was founded on the principle that every company on the planet would benefit from cutting its CO2 emissions year on year.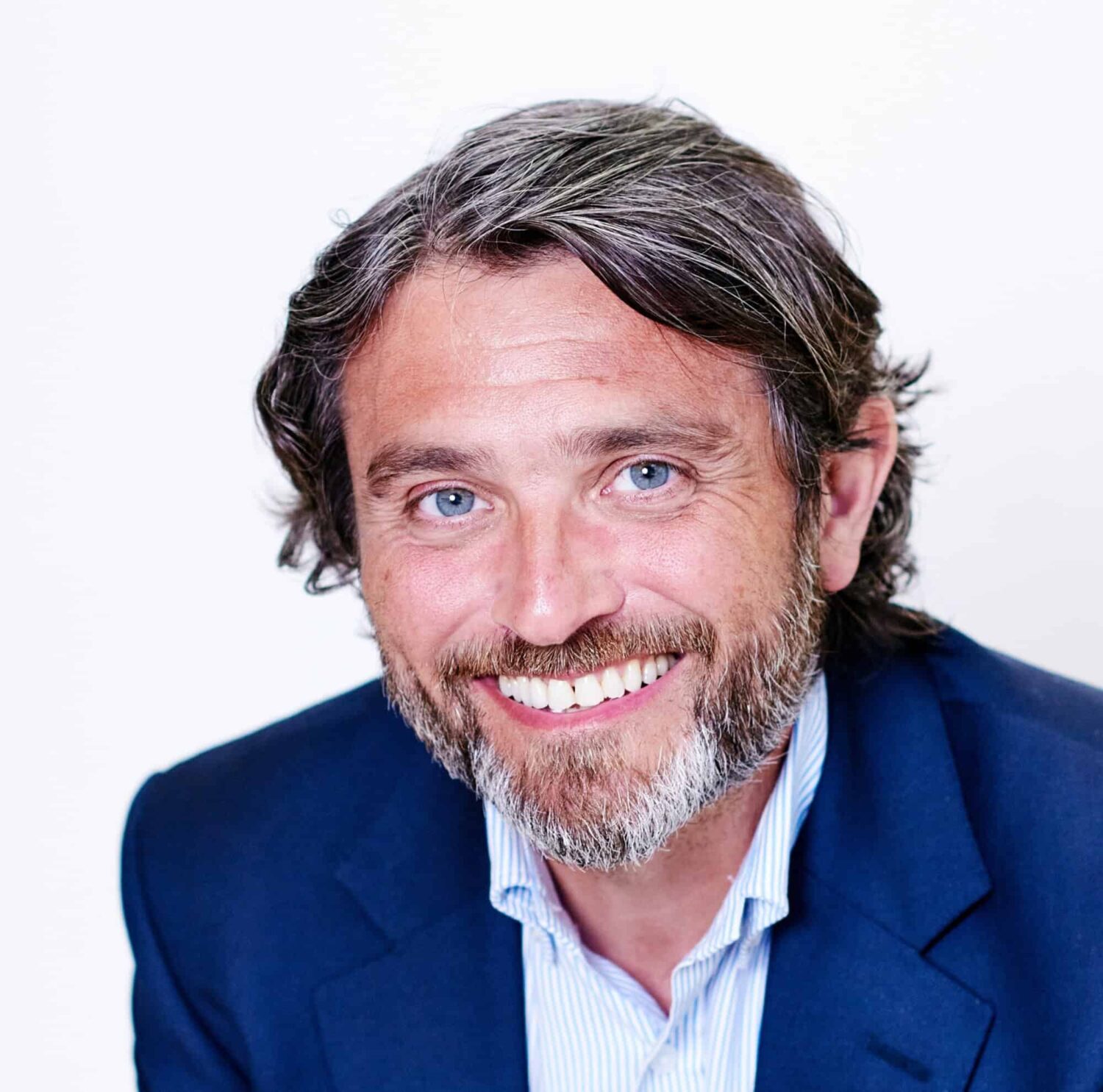 "There was some reticence," he says. "But it's come to pass, and there's a direct correlation between good for business, good for society and good for the environment in terms of cost saving, engaging customers and becoming a trusted brand."
To date, Planet Mark has certified over 700 organisations in every sector, from SMEs [small and medium enterprises] which are taking their first steps towards net zero, to corporates working on the global stage. It has also created an internationally recognised symbol of sustainability.
"So much starts with individuals and organisations that see things differently, because they have the ability to influence dramatic change," says Malkin. "Sustainability is a great space, especially for SMEs – they can move quicker, faster and offer innovation into an economy. We've seen them totally embrace it and therefore help consumers and big companies with their net zero aspirations."
In case you hadn't gathered by now, despite recognising that we're up to our necks in what Malkin calls a "full-blown planetary crisis", he remains – in his own words – a pragmatic optimist. 
"So much starts with individuals and organisations that see things differently"
"There's no room for nihilism," he says. "Perhaps this is where we see the best of humanity. We're facing into the abyss but together we're creating the transformation to a better way of living. Let's do more, faster. If you're in business, get on the front foot now with net zero – you will not regret it."
3. The climate anxiety researcher: Britt Wray
You'd be forgiven for feeling just a touch anxious at today's climate headlines, and for some the omnipresent gloom and doom translates to full-blown eco-terror. But that's not necessarily a bad thing – in fact, with the right mindset it can be channelled into positive action.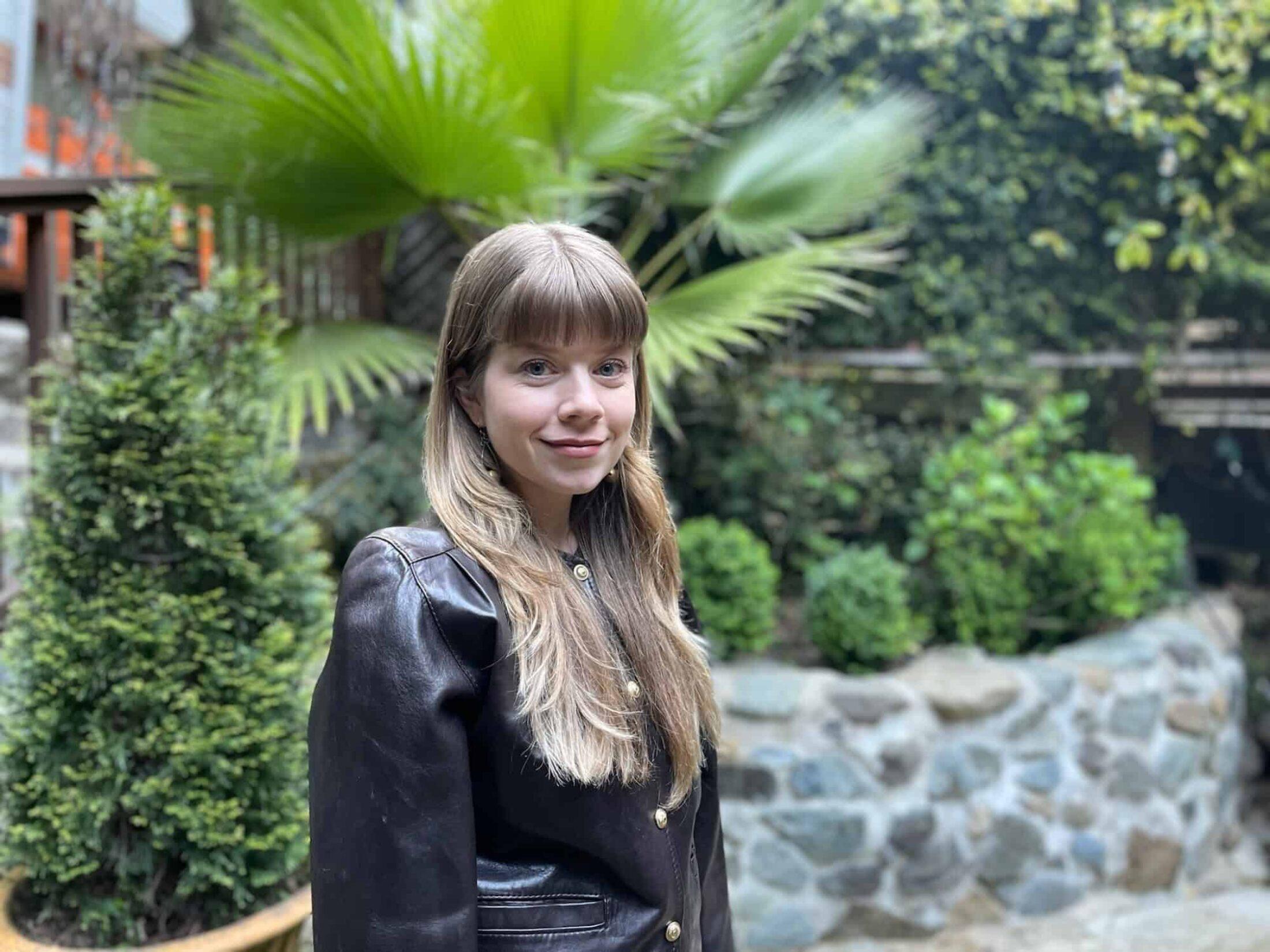 That's the message from author, researcher and presenter Britt Wray, who operates at the intersection of mental health and the climate crisis. Through her newsletter, Gen Dread, she offers ways to stay sane and maintain your cool in a rapidly overheating world. 
"Ecological grief is calling on people to really sit up straight and pay attention, and take notice of the way that they're living and showing up in this moment," explains Wray.
"Climate dread is a resource that's now floating freely in the air and it's this generation's job to capture it. Rather than floating through in a miasma of comfort, we're being asked to cause massive transformational change within our lifetimes in order to protect the future habitability of the planet."
Wray's latest book, Generation Dread, details how to transform climate anxiety into planet-saving 'super fuel', while at the same time building emotional fortitude, by taking action in ways that foster community resilience. 
"People are more isolated than ever," she says. "We need to get connected, develop social ties and enhance our ability to achieve shared goals with people who we know. 
"All the evidence shows that the people who make it through disasters well are the ones with high social capital and connectedness."
Main image: PeopleImages