Wellbeing and 'peripheral' subjects have long been sidelined in the UK education system. But as teachers and pupils struggle under increased pressure, calls for a radical rethink of the system are getting louder
Growing class sizes and pressure to deliver on test scores are putting an increasing strain on teachers. The Teacher Support Network recently warned that an overwhelming majority of the education workforce have experienced a common mental health condition in the last two years, with 88 per cent saying they suffer from stress, 72 per cent from anxiety and 45 per cent from depression. This led to 27 per cent taking time off work while 13 per cent quit their job.
A vast majority, 89 per cent, blamed excessive workloads for their ill health. As one survey respondent put it: "All I see around me are teachers…creating endless trails of evidence for Ofsted until the small hours of the morning."
Although UK spending on education actually rose during the recession between 2008 and 2010, the situation is far from perfect. The system fails to supply a solid foundation for the 10 per cent of 15-19-year-olds who are not in education, employment or training.
The Department for Education announced in a 2011 report that increased class sizes are a result of an accelerated birth rate: in 2010 these were around 20 per cent higher than in 2002. The body found that higher numbers are making it more challenging for local authorities to keep classes within the legal limit of 30 pupils.
The Human Scale Education movement has been campaigning for significantly reduced group sizes. They caught the attention of government over a decade ago but the current system has so far failed to implement their policies. Taking examples from other European countries such as Denmark and the Netherlands, the charity is committed to creating small learning environments, whether as standalone schools or as 'schools within schools'.
'Non-testable' skills
Advocates for alternative education argue that the state curriculum is too restrictive and that it does not allow for sufficient focus on 'non-testable' skills such as creativity and team work. Others argue that our rapidly globalising world requires people who cannot only respond to the challenges society faces, but actively help to create positive change. They call for leadership and social entrepreneurship skills to become an integral part of the mainstream curriculum.
The Institute for Public Policy Research last year published a study into the role of schools as civic organisations. As a result, the UK's first 'citizen school' is to launch next year, with a specific commitment to teaching young people how to actively take part in public life.
All schools will tell you that student wellbeing is important. Yet few have found ways to truly embrace happiness and mindfulness as educational goals. With competition in both schools and the marketplace fiercer than ever, developing empathy in pupils is crucial.
While the debate continues in full force, some schools, academies, colleges, educationalists and non-profit organisations have identified and implemented solutions. They are redesigning curriculums and redefining what it means to deliver 'good' education. Here, six of them have their say.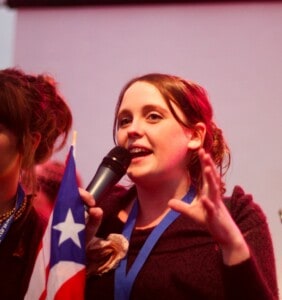 Chloe Duff, European Democratic Education Community
'Make student and teacher equal through democratic education'
In my opinion, the current education system is outdated, prescriptive and consistently failing the majority of children. It dramatically needs revolutionising to give young people the opportunities they need to lead fulfilling and socially responsible lives.
The European Democratic Education Community (EUDEC) is a non-profit organisation which was established to help support and promote democratic education in Europe. In democratic schools, students and teachers have an equal say in the decision making, using a one person, one vote system. EUDEC's membership is made up of 43 schools, 14 start-up groups, three organisations and individuals from 29 countries.
For students to lead a happy school life and excel in their chosen paths, they must be given the opportunity to make choices about what they learn, be directly involved in the decision-making which affects their lives, be treated with respect and have their voices heard.
Students at democratic schools still have the same opportunities to study the regular curriculum and gain the qualifications any other schools offer, but are not limited by this. Children who don't fall into the expected mainstream categories still have the chance to explore other vocations, subjects and areas of interest without feeling marginalised, as they often are in mainstream education.
This type of education cultivates self-motivation and responsibility for one's own actions, coming from a place of respect for the community and individuals in it, rather than a place of fear. As a result, students are genuinely interested in their chosen subjects and consequently excel.
More information: www.eudec.org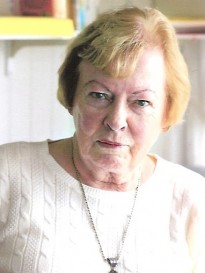 Nel Noddings, Stanford University
'Remind both educators and the public that teachers are not just instructors, but models of moral and intellectual life'
Too many of our young people today think of education as simply a means of getting a better-paying job. It is that, of course, but it is much more than that. Our schools often contribute to this limited view with an over-emphasis on grades, testing, and class rank. We seem to have forgotten that the primary purpose of education is to develop better people and a better society – better in every facet of life – moral, intellectual, civic, home, occupational and aesthetic.
Schools that recognise the deep purposes of education remind both educators and the public that teachers are not just instructors. They serve as models of moral and intellectual life and, as such, they must work closely with students in trying to develop competence and sensitivity over the whole range of human activities. To do this, teachers must have time to develop relations of care and trust with and among their students, and they should be supported as they give attention to dialogue, cooperative work, critical/reflective thinking and creative activities.
Teachers, parents, and students should be encouraged to develop a caring community within their school, and they should be committed to the extension of that ethos of caring to the surrounding community. Ultimately, we hope to revive genuine education and, by reducing the current competitive race for dominance at every level from school to marketplace, help to shape a more democratic, deeply caring, global community.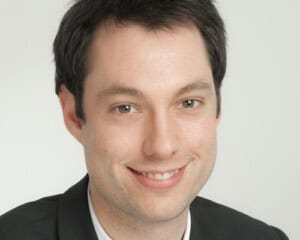 Jamie Audsley, Citizen Schools
'Broaden the purpose of education by teaching citizenship'
We face a crisis in politics. Many people, especially young people, feel ignored and belittled by those who claim to represent them. Yet when it comes to education, we don't seriously teach our young people how to do politics or learn to take part in public life in order to change the situation we face. So in my mind we need Citizen Schools: schools with a commitment to cultivating a democratic culture, and which broaden the purpose of education through the role that schools can play as civic organisations.
How to go about it? After I undertook some in-depth research looking at schools that prioritise citizenship, some key themes emerged. Citizen Schools enable learning through action. They take citizenship beyond the classroom to achieve tangible changes in the community. They also ensure that citizenship education is connected to the broader improvement strategy to raise overall educational standards.
Practically, this means that rather than relying solely on the citizenship curriculum, these schools embed it in their ethos and ensure it is delivered through key features such as ensuring a senior leader has responsibility for championing civic elements; engaging with community organisers and organisations and ensuring governors are drawn from local leaders in the community. In essence, Citizens Schools develop their version of citizenship from their relationship with civil society, rather than relying on the state to take it forward.
More information: www.citizenschools.org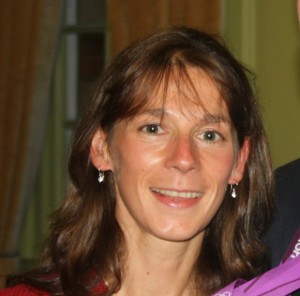 Delyth Lynch, Wellington College
'Bring mindfulness into schools'
Wellington's approach to wellbeing has been a richly publicised and often misreported journey. Far from teaching 'happiness', we aim to attempt to help our young people to develop certain virtues of living well with the philosophy of our curriculum being concerned with human flourishing, or a life well lived. The course turns traditional Personal, Social and Health (PSHE) teaching – largely based on the presumption that teenagers need to be stopped from doing things that will harm them – on its head, conferring on our young people a sense of self-efficacy; that they are the executors in the unfolding of their lives. Take the work on growth mindsets, for example. Explaining to our pupils that individuals are not born legends but are better because they work hard and that the neuroplasticity of the human brain means that we are always open to learning empowers them to limitless potential; that the sky really is the limit – if they want it to be.
The value of stillness in young people's lives here has always been prioritised. Visiting professionals have sat in wonderment at how, once a week, three hundred pupils have 15 minutes to take stock, to be given a chance to control their 'monkey mind' and to be calm. In January the pupils will learn mindfulness. This practice which is proven to improve concentration and focus and bring about an increased empathy and understanding of others should surely form a key part of every school's curriculum.
In essence what we aim to do at Wellington is to give permission to our young people to accept themselves for who they are. This philosophy permeates throughout the college and is not put in a box and taught once a fortnight; neither can it be measured or put in a league table. When asked "why do you bother doing it?", my response is always the same: "why wouldn't you?" As educators we have a responsibility to equip our young people with a road map for life; they need to leave our establishments ready to tackle the outside world. The underpinning philosophy of every school should be coterminous with the aims we have for human life as whole: a life well lived, a flourishing life.
More information: www.wellingtoncollege.org.uk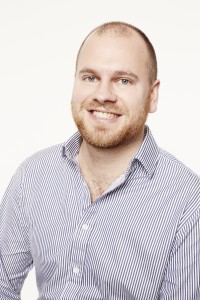 Rob Wilson, Ashoka UK
'Empower children to become changemakers'
Historic changes in technology and globalisation have transformed traditional power structures in the world, opening the way for millions to participate in society in a way that they could not before. And change is accelerating. While we do not know what tomorrow's problems are going to be, we know there will be many, and we know we will need everyone equipped to deal with them. We all must be empathic changemakers, able to collaborate, create, and act constructively in ambiguous and changing environments.
Ashoka is identifying, connecting and supporting the world's leading social entrepreneurs and some of the most innovative education institutions that already understand this need and are doing something about it. We are creating a global network of changemaker schools, universities and Ashoka Fellows, who are empowering children and young people to become changemakers. In the next three years, we will identify more than 600 primary schools, 600 secondary schools and 100 universities globally, including more than 30 across the UK. In doing so, we aim to showcase best practice and inspire new ways of thinking in the education system.
With the right support, this network will rapidly change the conversation about the role of education in the 21st century, spreading their practices and vision through the media, fellow schools and public consciousness. Their voices together on a global platform will have the power to change perception and lead to the systemic change needed in education everywhere.
More information: www.uk.ashoka.org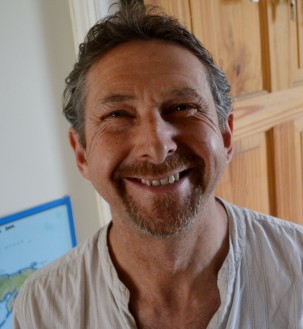 Sean Bellamy – Humanities teacher and co-founder of Sands School
'Ring no school bells and make lessons non-compulsory'
Imagine a school where children could choose what subjects to study, where they could miss a bunch of lessons to concentrate on pottery or helping with lunch. It would be chaos, right? No one would ever show up to maths, right? Wrong.
At Sands, a democratic school, the students decide their own program of learning and lessons are not compulsory. And yet students choose to follow a broad curriculum, including maths. Punctuality is far from perfect but the corridors and communal spaces do empty as lessons begin, without any ringing bells or patrolling teachers.
After more than 25 years experience, for us expecting students to make wise choices is not such a leap of faith. Most Sands students actually enjoy learning and achieving and want to go on to further education. So the outcome is, in some ways, not radically different to other schools.
Beneath the surface it could not be more different. Being trusted with control over their education and being treated as equals completely transforms the students' attitude to learning. This trust extends to knowing what is most important at any time in a student's life. Sometimes continuing a conversation with new friends is more important than getting to class.
Arguably our students may not quite achieve the grades they might have got in the mainstream, but they leave us with the ability to take responsibility for their own decisions, including the not-so-good ones, and with an expectation of having an opinion and being heard. They will also have had the space to grow socially and emotionally, with the freedom to be themselves. Most importantly they will have come to enjoy learning and been happy at school. And that is a real foundation for adult life.
More information: www.sands-school.co.uk
Social media debate
Outstanding primary school leaders inspire, develop and empower staff, says new report http://t.co/wb6kKSgpHo

— Ofsted (@Ofstednews) October 16, 2014
Teaching young people life skills – like empathy, resilience and emotional intelligence – is just as important as their academic learning — Action for Happiness (@actionhappiness) August 21, 2014
Mary Gordon in the @globeandmail: "Empathy is actually the essence of a life that contributes to civil society." http://t.co/RwxgqoBywq

— Roots of Empathy (@RootsofEmpathy) August 27, 2014
Ken Robinson: 'Pupils should learn as much dance as maths' http://t.co/mMgyKeetBO — The tes (@tes) August 8, 2014
My article in today's Telegraph: Open our elite schools to the poorest pupils | via @Telegraph http://t.co/UuTotavdap

— Dr Anthony Seldon (@AnthonySeldon) May 6, 2014
The future for schools is partnership, not apartheid http://t.co/eJUNNqKPV9 @commentisfree — The Guardian (@guardian) January 27, 2014