From diamonds made from the sky to precious metals salvaged out of e-waste, many brands and projects are hammering out a treasure trove of sustainable and ethical jewellery
Behind the bling of a diamond ring, the ecological picture is often less brilliant. Mining precious stones is a driver of climate change and biodiversity loss, and has also been linked with human rights abuses.
Confronting these issues last week was Pandora, one of the world's leading jewellery retailers, which announced it was turning its back on mined diamonds in favour of lab-grown stones. It's not the only brand making strides to clean up the industry.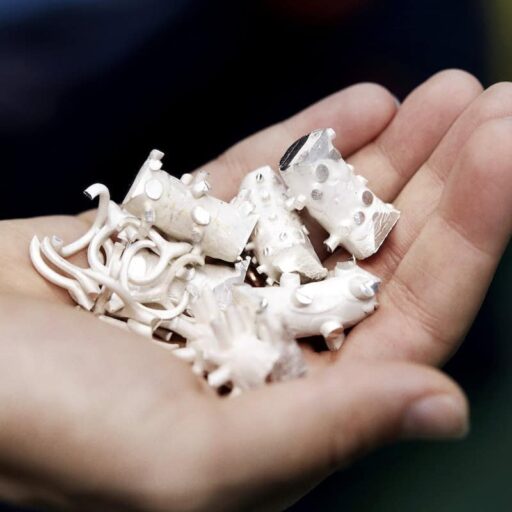 Going green with the major players
Water pollution, habitat loss, carbon emissions – the list of environmental problems associated with mining is dazzlingly extensive. With pressure mounting on the industry, 2020 saw some big jewellery brands finally take steps to raise their sustainability game.
Most ambitious of these was the Danish company Pandora, which aims to be carbon neutral in its own operations by 2025. Everything from its crafting facilities to its shops will be powered by renewables and any unavoidable emissions offset, it says. Pandora is also helping other firms it works with to set their own science-based emissions reduction targets. 
Meanwhile, the world's biggest diamond producer, De Beers, committed to becoming carbon neutral by 2030. The plans include research to enhance the natural sequestration properties of kimberlite – the rock in which diamonds are found – which absorbs atmospheric CO2 when brought to the surface. The firm also aims to recycle 75 per cent of its water and to have a 'net positive impact' on biodiversity, by creating six acres of land for conservation for every acre mined. 
Tiffany has brought forward its 2015 target to achieve net zero emissions, from 2050 to 2025. In the last five years, the company has improved energy efficiency in shops globally, has worked with the Rainforest Alliance to create sustainably sourced packaging, and has switched 84 per cent of its electricity demand to renewables, including 3 per cent coming from its own solar arrays.
Image: Pandora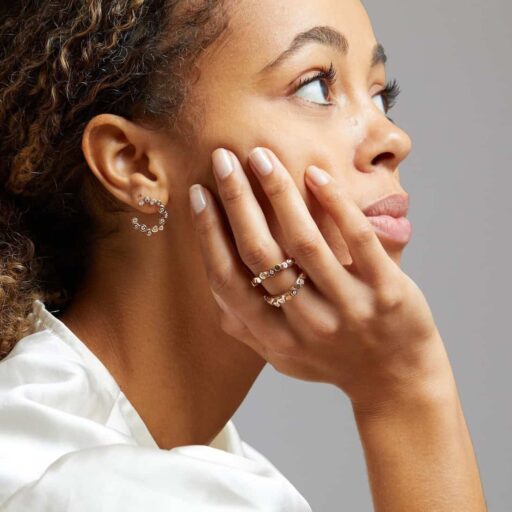 Repurposing waste into wearable gems
Independent makers are going against the grain and embracing repurposing. Instead of mining the Earth, London-based jeweller Lylie's sources its precious metals from the 155,000-tonne mountain of electricals that are discarded every year in the UK. The pile is enough to make around 850,000 gold rings, according to the Recycle Your Electricals campaign. 
Lylie's founder Eliza Walter told Positive News that planned obsolescence is a particular bugbear of hers: "It makes me despair that products are still being designed to break. It's not just the financial cost of something, but the environmental cost."
Meanwhile, the practice of using recycled metals generally appears to be going mainstream. Global player Pandora used only recycled gold in 2020 and plans to do the same with silver by 2025. London firm YagoEco is giving single-use carrier bags a second life, by melting them down and transforming them into colourful earrings, necklaces and cufflinks. Since February 2019, the company has diverted some 1,500 bags from landfill.
Australian company Dinosaur Designs makes pieces using a resin developed from oil industry byproducts; in Denmark, AYM handcrafts items from salvaged ocean plastics; and a whole host of UK-based makers, including Sadie Jewellery, The Strandline and Fresh West Silver, swap precious stones for sea glass that has been handpicked from local beaches.
Image: Lylie's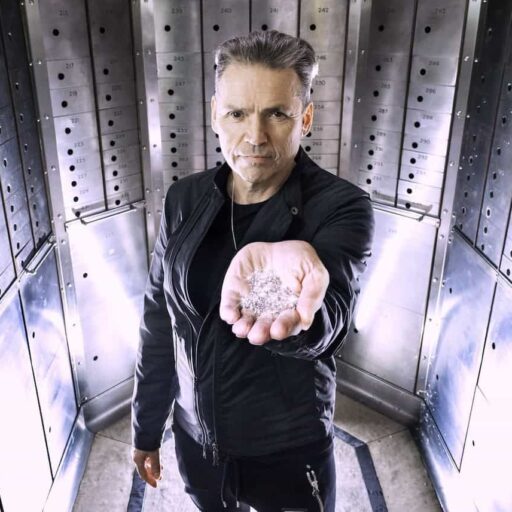 Making diamonds from thin air
You would be forgiven for thinking that Sky Diamond is the title of the next James Bond film, and the idea of extracting diamonds from thin air the work of a cat-stroking villain in a slick swivel chair.
But instead, it's the latest venture from Ecotricity founder and environmental campaigner Dale Vince (pictured): a project to remove carbon from the atmosphere to store it in diamond form. "It goes beyond carbon neutral. Making the diamonds actually means there's less carbon in the atmosphere," Vince told Positive News. "The amount of carbon sequestered is not much – about 1g per carat," he admits, "but when you take into account the avoided impact of the high emissions that mining creates, it makes a big difference."
The diamonds are grown in a lab – an increasingly popular practice as consumers look to avoid the myriad environmental and human rights abuses sometimes associated with conventional mining. Though the exact method is a secret, the sequestered CO2 is liquefied and combined with hydrogen made from chemically split rainwater, which is then pressurised and heated to around 8,000ºC using 100 per cent renewable energy.
Currently, a facility in Stroud, Gloucestershire, is capable of producing 200 carats a month (enough for around 330 average-sized engagement rings), but later in 2021, production is set to increase five-fold and they will go on sale in the UK.
Image: Jeff Moore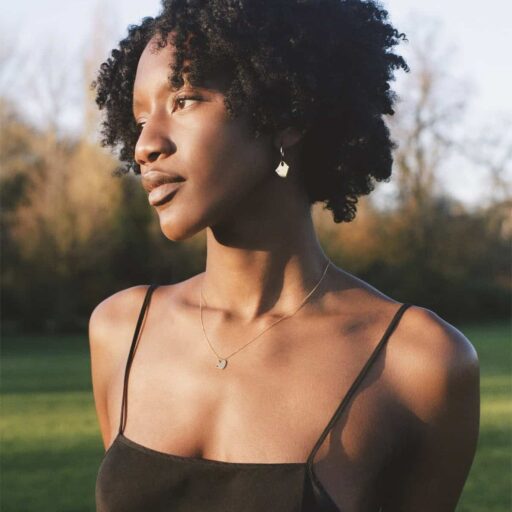 Thinking outside the ring box: cutting waste
Repurposing is one thing, but what about waste within the industry itself? Offcuts, packaging and transport all add up. One solution comes from Aussie–NZ collaboration Luna & Rose, which says it has achieved an entirely closed-loop production process. All offcuts, as well as unsold items and samples, get melted down and reused – nothing goes to landfill.
In what Austrian firm Boltenstern claims to be a fine jewellery first, 3D printing provides the precision needed to use only the exact materials required and avoids overproduction, by printing pieces to order.
Packaging is also seeing a shake-up. Most jewellery boxes consist of multiple materials, making recycling near impossible. UK brand Yala uses only FSC-certified wood and undyed wool felt to protect its jewellery en route, while Finnish jewellers Ilonakoru have designed a made-to-last box using a biocomposite alternative to plastic. At Elements Jewellery in Australia even their postal packaging is fully compostable.
Talking of looking at the whole picture, Emma Aitchison in Bristol is creating an entirely zero waste jewellery business. "I have begun unpicking every aspect of my brand, from who we bank with to web hosting," says Aitchison. The studio and all of its suppliers use renewable energy tariffs, and carbon-neutral shipping is being considered.
Image: Winston Shannon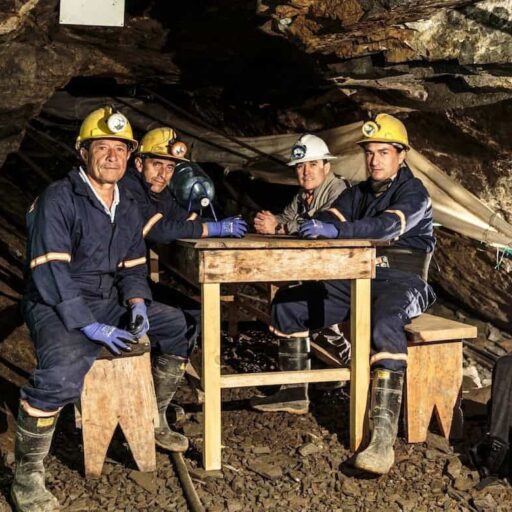 Addressing human rights
Jewellery industry human rights abuses are well documented, not helped by the complexity of supply chains, which see materials pass many hands before the final sale. 
Though progress has been made – 82 countries have adopted the Kimberley Process developed in 2003 to block sales of conflict diamonds, for example – problems persist. A 2020 Human Rights Watch report on supply chain ethics found that 11 out of 15 major jewellers it ranked had made improvements since 2018, but none yet ticked all of the boxes for responsible sourcing. Human Rights Watch also highlighted that most big firms don't know the origin of the metals and gems they use. 
To address this, in 2019 Tiffany became the first jeweller to laser unique microscopic serial numbers on to its stones to track where they are sourced, cut, polished and set; while De Beers is working on using blockchain to make its supply chain fully traceable.
Pieces by many independent firms, including London designer Simone Faurschou, are Fairmined certified. Meanwhile, Moyo Gems is simplifying the process entirely. Since 2018, it has worked directly with individual miners in Tanzania, connecting them to legal markets that offer a fair price for their stones. Co-founder Cristina Villegas told Positive News: "For every Moyo gem, we can tell you the name of the miner who dug it from the ground."
Image: Manuela Franco/Alliance for Responsible Mining
Main image: Gianluca De Girolamo