When it comes to getting ahead with festive prep, a good intention is just the start. The environment, small traders and even your mental health stand to benefit from forward planning at this time of year; so here's how to make it happen
Do you start your festive planning the minute the New Year's Eve streamers are swept up? Or is it more your style to dash out on Christmas Eve?

Ideally, we would all lower our collective expectations of the season – buy little and sail through guilt-free if we miss a gift here, a Secret Santa there. But the reality is that for many, this time of year comes with the pressure to buy.
Here are six reasons why building in present-planning time pays off, and how to actually make it happen.
1. Spread the cost
Spending over a longer period should help avoid a huge credit card bill in January. As many as one in five people in the UK were still paying off Christmas debt in Easter this year, with the cost of living crisis and inflation causing prices to soar in 2022, according to credit management company Lowel. This year presents a similar picture.
"Spreading Christmas spending over a few months means you're less likely to need to resort to borrowing," say advisors at lovemoney.com. "It also means you'll avoid the last-minute temptation to overspend."
A fifth of Britons now start planning for Christmas in November, according to the John Lewis festive traditions tracker, which was published on Wednesday. Kathleen Mitchell, commercial director at John Lewis, said the lengthening timeframe is partly explained by customers planning ahead to spread the cost.
"While we see a spike in searches for Christmas trees immediately after the summer holidays, people begin shopping in earnest on 10 November – a 45-day run-up to the big event," she said.
How to make it happen: Set your festive budget as soon as possible and split it over however many weeks remain until Christmas. Look out for earlybird offers, such as the 25% saving on Christmas gift subscriptions to Positive News magazine. Ordering before 13 November means you can uplift someone you care about this Christmas for just £22.50. Just use the code HALFFULL at checkout.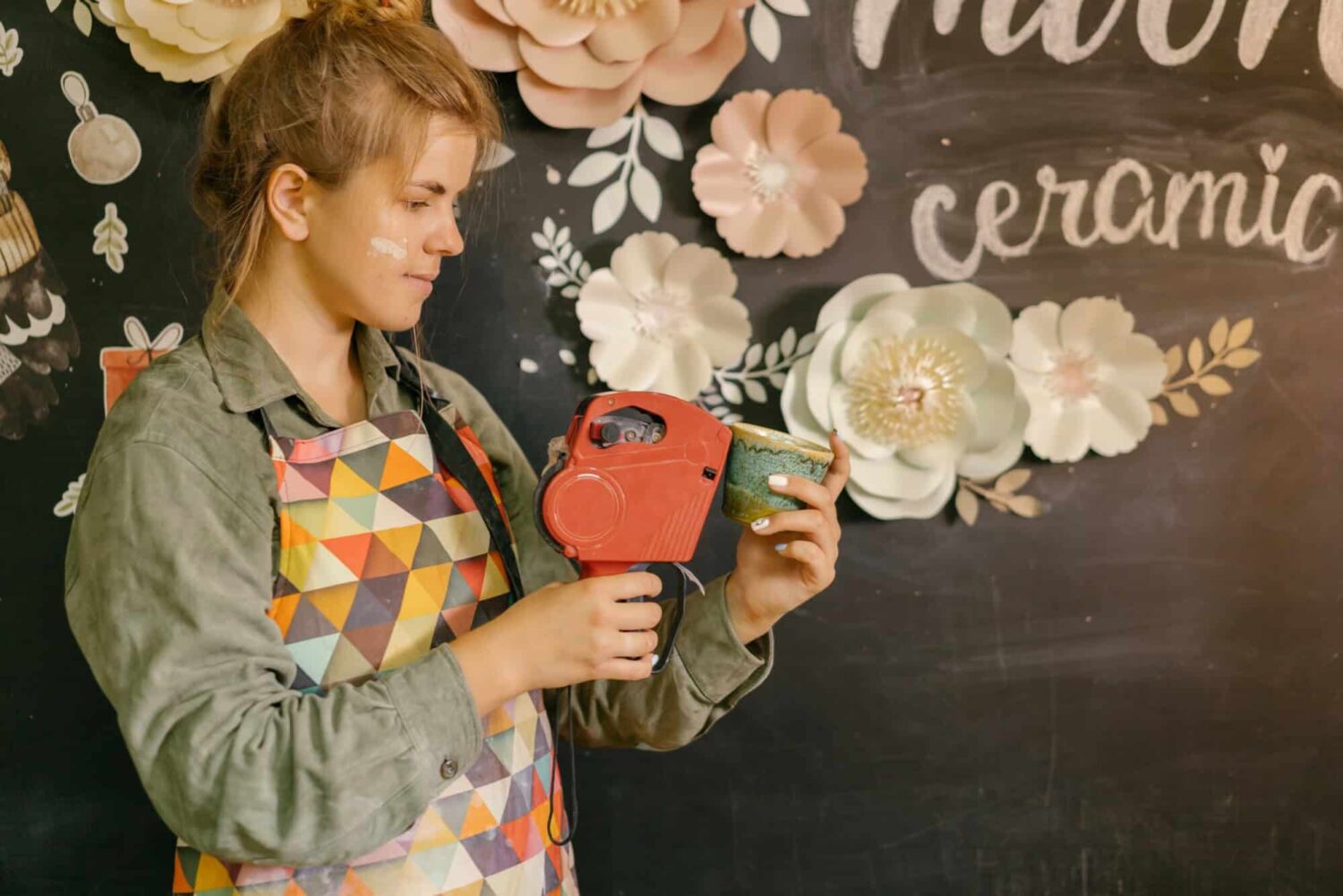 2. More planning means less panic buying
Planning further in advance makes you more likely to end up with gifts that recipients actually want or need. More considered gifts also mean fewer returns, which are bad news for the environment. 
In the UK, customers return around £7bn in items they've bought from the internet each year. The environment counts the cost in the form of transport and storage, as well as the disposal of items that are too damaged or grubby to be resold. It's such an issue that there's now even an organisation to study potential solutions: the Product Returns Research Group (PRRG) at the University of Southampton. 
How to make it happen: Make a list and try to stick to it. Setting aside time to shop when you're relaxed – if you can – will also help: research suggests that impulse buying happens most when people are feeling stressed, angry, guilty or bored.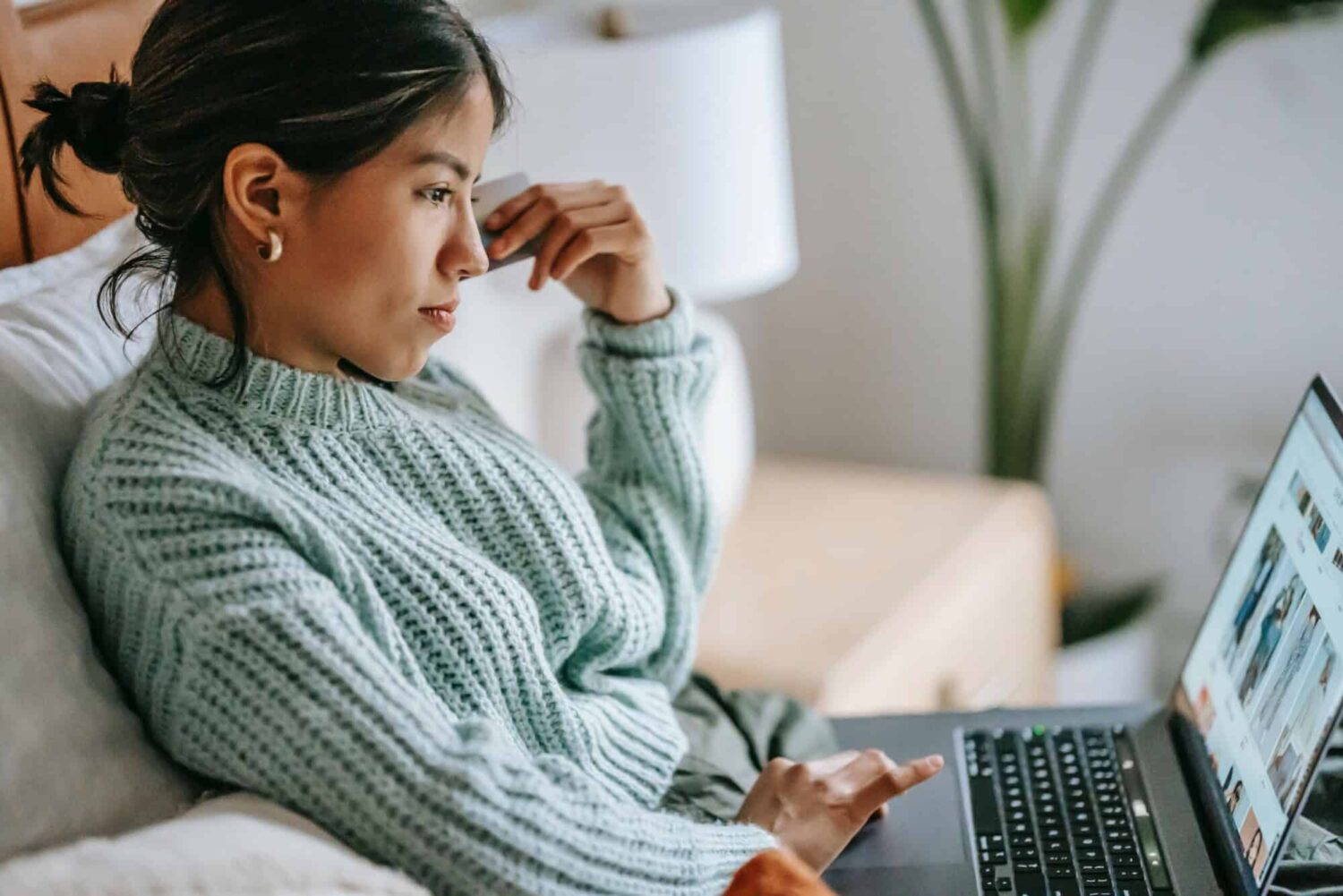 3. It supports small and independent businesses
They might not offer perks such as same day delivery or shopping via an app, but smaller independent companies will really appreciate your custom: research indicates that at least one in five in the UK rely on Christmas-related income to survive.

For example, here at Positive News – an independent, not-for-profit organisation – sales of our popular Christmas gift subscriptions to Positive News magazine are vital. 
CEO, Sean Wood, explains: "Not only is a Positive News subscription a unique and meaningful present, but buying one is a powerful way to support us financially while spreading our inspiring stories. Our Christmas sales can make the difference between a tough year and a great one for the business – and if the latter, it creates a positive spiral of being able to fund more uplifting journalism and get it to more people."
Getting your orders in sooner rather than later will allow smaller businesses to better plan their resources in line with demand. And shopping small often comes with the reassurance of transparency, which can be murkier with bigger brands. You're more likely to know who made the item, how, and where it came from.
How to make it happen: Keep an eye out for local craft fairs, and ask small businesses about their cut-off delivery times to ensure you order in time. Gift vouchers for local firms are a handy way to support small if you're short on time or inspiration. And consider shopping on Small Business Saturday – which in the UK falls on 2 December this year. Its small business finder could throw up some seasonal inspiration from the comfort of your sofa.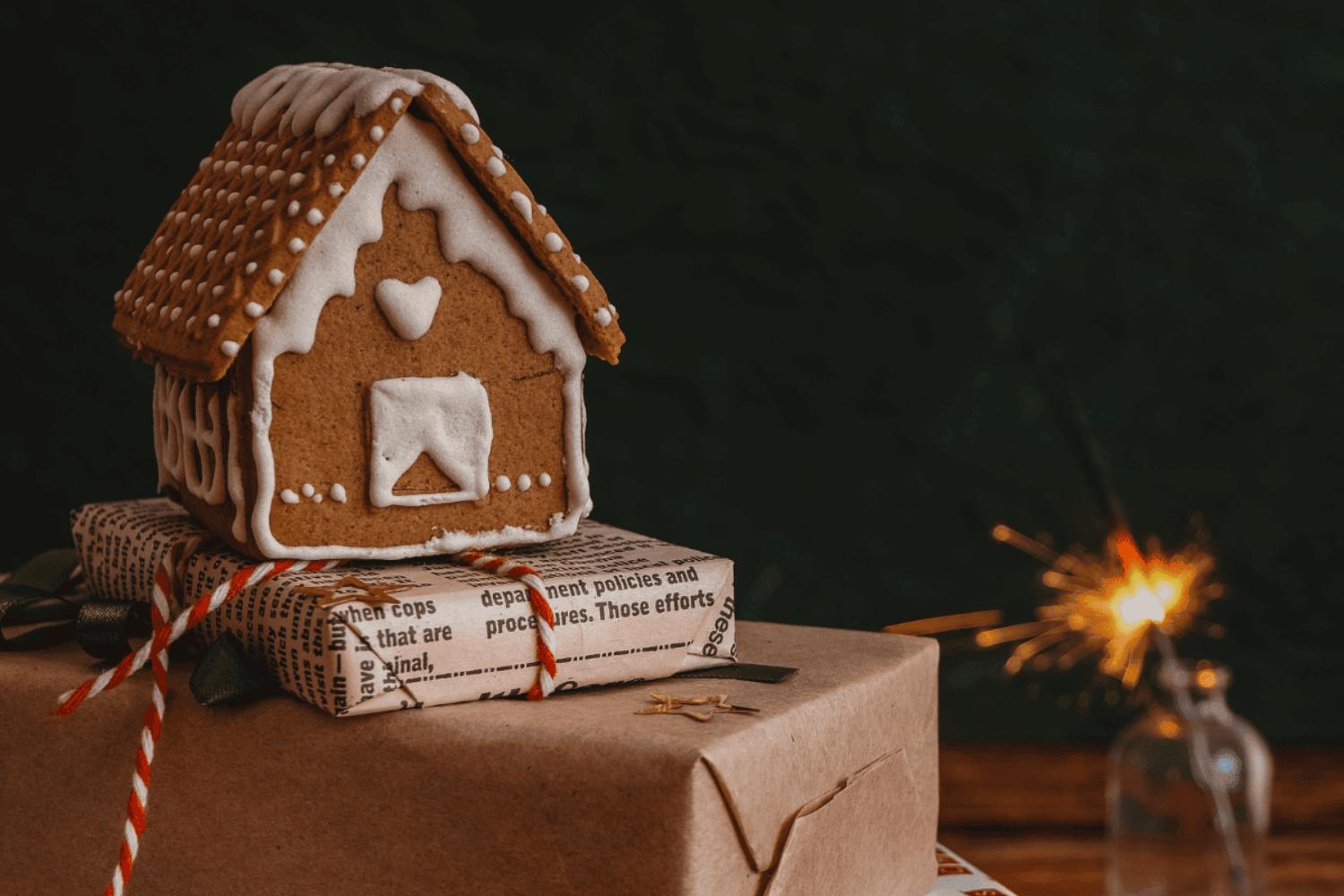 4. It makes intentional and ethical choices more likely
Give yourself the space to research the impact behind your festive spending decisions, from what you want to eat for Christmas dinner, to whether you want to buy gifts at all. 
How to make it happen: Is this the year you suggest a pre-loved-only policy for your family's secret santa? Or maybe you'd like to swap vouchers for experiences rather than physical gifts that people don't really need?
If you go down the preloved route, getting ahead allows time to stake out sites such as eBay or Vinted for the perfect secondhand gift. Vintage jewellery, meaningful books and great quality secondhand knitwear all lie in wait, without the environmental cost of buying new.
If you're choosing to buy new gifts, decorations or special food this year, consider how your cash can form a vote for the kind of world you want to see. Look out for products from certified B Corps, social enterprises and co-operatives.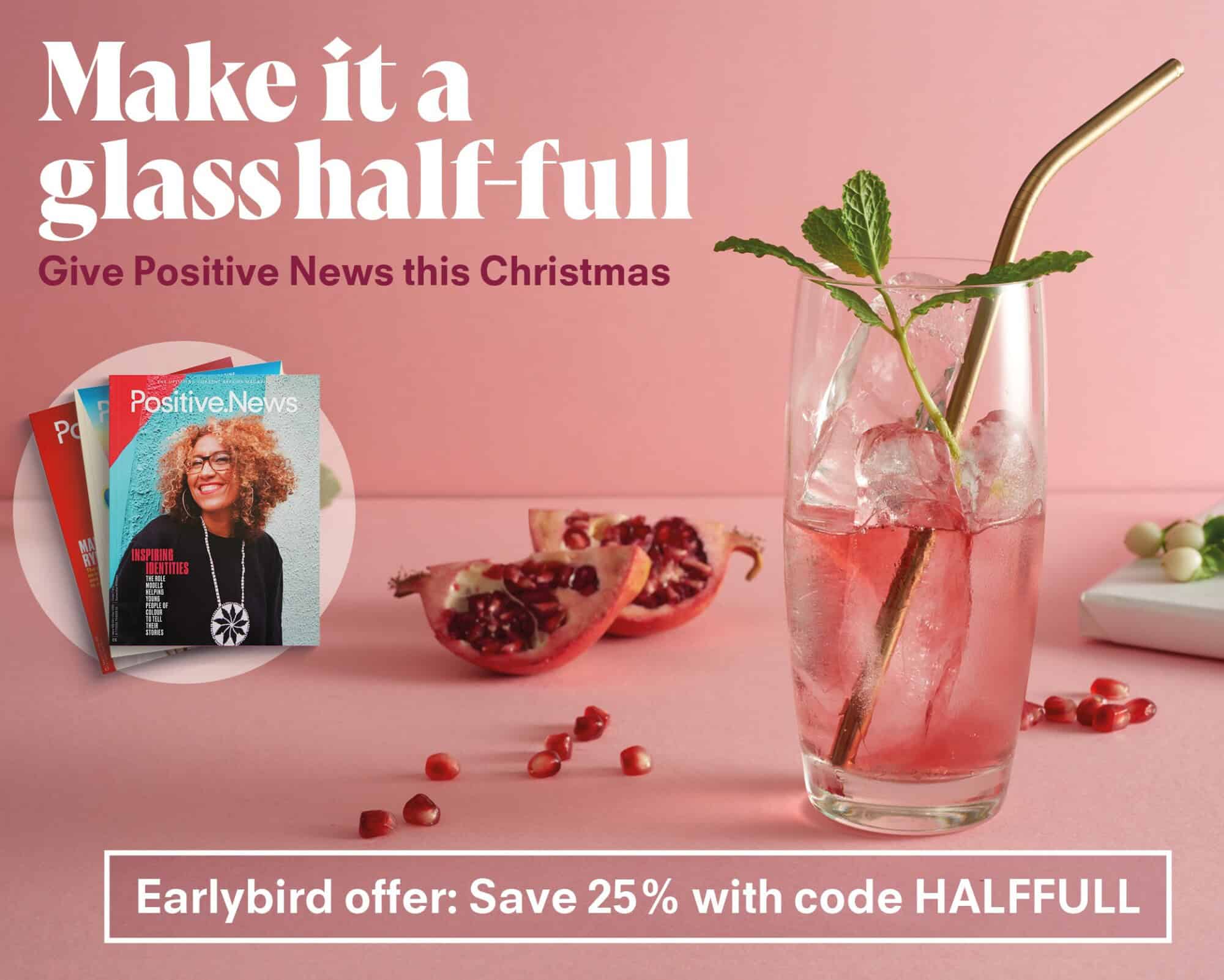 5. It can reduce stress 
It looks magical on paper: time off work, giving and receiving gifts, spending time with loved ones. But Christmas is often a season of great stress for many.
Being as organised as possible opens up the opportunity to think about what you really want to get out of the festive season this year. Will busily ticking all the boxes of conventional festive expectation really serve your wellbeing, or is a cheerfully bare-minimum approach more in line with what you need?
How to make it happen: Jot down your key priorities for this festive season, and how you'd like to feel in the final few weeks of the year. Work, childcare or caring responsibilities won't allow this for everyone, but if you can, draw up a plan for small steps you can take across the weeks ahead to support yourself in having a Christmas that is nourishing rather than depleting.
Get in early with managing people's expectations. Give advance warning of your intention to swap turkey and all the trimmings with a takeaway, or to consign Elf on the Shelf to a cupboard. Help to manage your eco anxiety by making greener choices this year, with an emphasis on 'better' rather than 'perfect'. On that note …
6. It will limit your festive carbon footprint
As well as allowing time to finesse your choices, planning gifts ahead enables in-store pickup when you're in the area, slower shipping and fewer expedited deliveries, which are particularly damaging for the climate.
How to make it happen: Try to combine picking up gifts with journeys that you're making anyway rather than single-purpose trips. 
If you're of a crafty inclination, enjoy taking the time over some handmade elements: making gifts, printing your own wrapping paper or swapping out new plastic decorations for homemade or natural ones. Read our tips for other ways to make this season greener, from renting, reusing or recycling your Christmas tree, to buying food – where budgets allow – that has been produced within resilient farming systems.
And if all else fails … 
If you struggle to get organised, Positive News magazine Christmas gift subscriptions are available until 24 December. Our magazine is an uplifting gift that's beautifully designed, certified carbon neutral, and printed in the UK on sustainably sourced paper. Your recipient will receive the magazine throughout 2024 (four issues – January, April, July and October), and you'll get a gift certificate to print or send via email or messaging app.
Main image: Any Lane
You're the solution that Positive News needs
Our small, dedicated team is passionate about building a better alternative to the negative news media. And there's never been a greater urgency to our mission.

But to invest in producing all the solutions journalism that the world is longing for, we need funding. And because we work in your interests – not those of a wealthy media mogul or corporate owner – we're asking readers like you to get behind our team, by making a regular contribution as a Positive News supporter.
Give once from just £1, or join 1,400+ others who contribute an average of £3 or more per month.

Join our community today, and together, we'll change the news for good.