Enthusiasm for creating beauty products at home is growing. Anna Turns discovers the benefits of DIY cosmetics and meets the online school that's putting self-care into skincare
Angela Elliott had been running her yoga school, Aromatic Yogi, from her home in Lanarkshire when she decided she wanted to expand the brand. "I wanted to create a natural, vegan brand that uses essential oils," she explains. "That appeals to people who want to take care of themselves and the planet."
According to beauty industry news outlet Premium Beauty News, there is a growing trend for consumers choosing to make their own cosmetics and wellness products at home.
In 2017 she completed a diploma in natural skincare formulation with The School of Natural Skincare, and set about launching a range of scented meditation mists that her yoga students can incorporate into their practice. Like Elliott, many people who make their own beauty products, from shampoo and soap to skin creams and facial cleansers, do so to have greater knowledge of and control over the ingredients they use every day.
"Students can make up their minds and create their own bespoke products which conform to their individual values and ethos," explains Gareth Després, an aromatherapist and co-founder of the School of Natural Skincare. "A vegan would use an alternative to beeswax, for example, whereas some people might choose organic ingredients."
I wanted to create a natural brand that appeals to people who want to take care of themselves and the planet
Després runs the company with his wife, Gail, combining his expertise in aromatherapy and her cosmetic formulation skills. This February marks the company's 10th anniversary; in that time it's trained thousands of people in more than 120 countries to make their own skincare products.
Some graduates, like Elliott, study in order to then make and sell their products commercially. Others simply want to learn how to create moisturisers, shampoos, lip balms and body scrubs as gifts for friends and family, or for personal use to treat a specific skin condition.
"Our online courses enable people to make their own products that are safe, stable and effective, and can be adapted to their own skin type," says Després. "It's about deliberately selecting the right ingredients that are suitable for certain skin types, and which can help alleviate symptoms associated with specific conditions such as eczema or psoriasis, irritation or inflammation, or cracked and chapped skin."
Skincare, naturally
The 'natural' label covers everything from organic ingredients to vegan and cruelty-free beauty, as well as sustainable cosmetics. Courses range from a beginners' certificate in making natural beauty products to the more in-depth diploma natural skincare formulation, as well as the more advanced high-performance serum formulation. There are also plans to add more later this year.
For Elliott, creating something vegan that also incorporated aromatherapy elements was a logical addition to her business. "Essential oils are a lovely way to anchor yourself therapeutically," she explains. "By using them within your yoga practice and beyond, that connection helps your mind go back to how you felt while practising yoga." This year, Elliott plans to add cleansing balms, lip balms, bath melts and foot soaks to her range. Using her own products, she claims, has had a positive impact on her skin – "and mentally I feel better for having sourced everything locally and making it myself".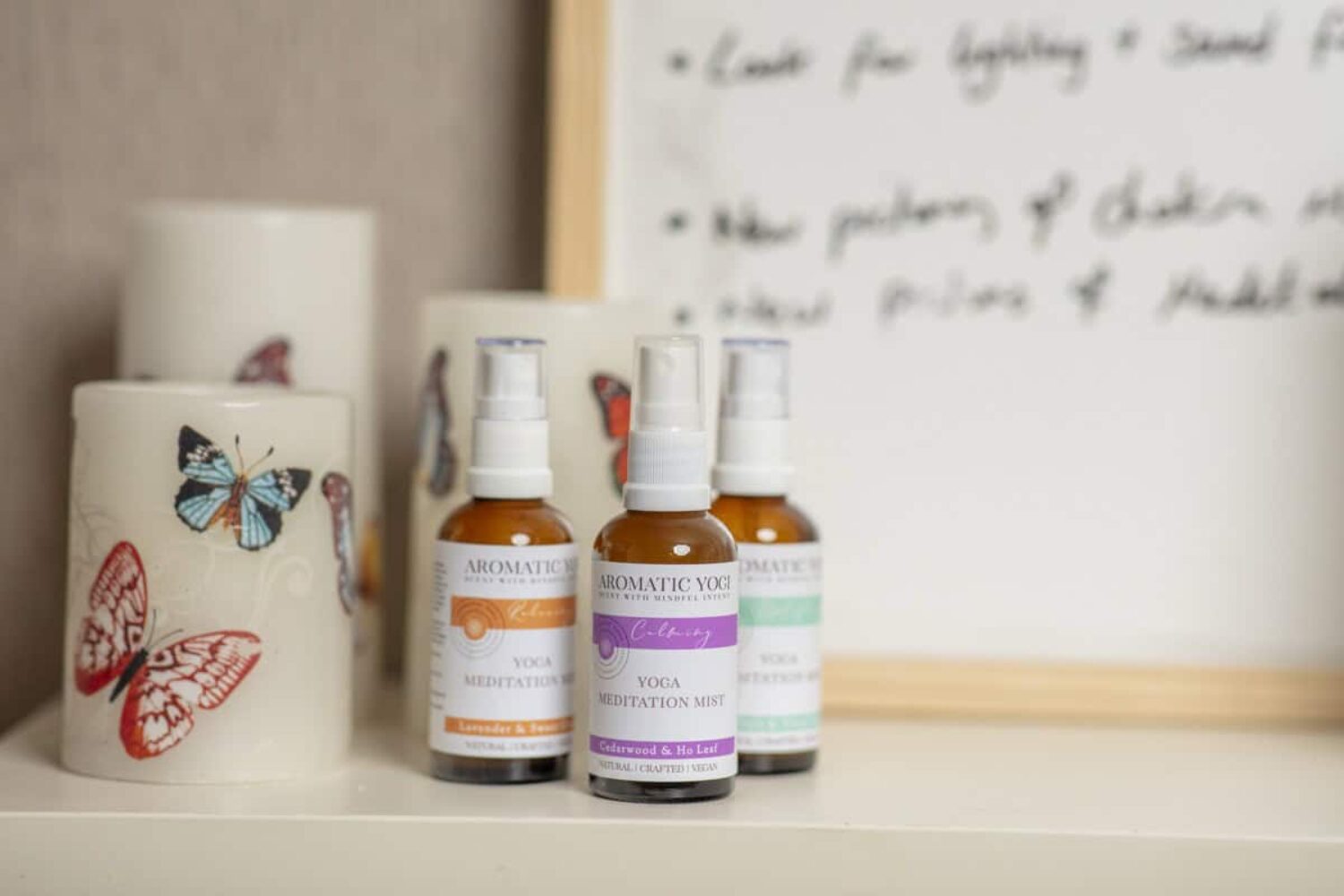 "More people now are questioning what they're putting on their skin in the same way that they're questioning the food that they're putting into their bodies," says Després. "People are becoming more environmentally aware too, so it all fits together."
Another factor of DIY skincare, which helps people to "live their values" as Després puts it, is the ability to limit waste. According to campaign group Zero Waste Week, 120 billion units of packaging are produced each year by the global cosmetic industry. Making skincare products at home is an easy way for environmentally minded consumers to avoid adding to the problem. The School of Natural Skincare is preparing to launch a course designed for those who want to cut out packaging this year.
More people are questioning what they're putting on their skin in the same way they question the foods they eat
Elliott also says that making her own products has reduced the volume of cosmetics she might otherwise waste when her skin's needs change, and saved her money, too. "I can mix and match between my own handmade products and if I feel my skin might need something different as the seasons shift, I can easily blend a small amount of exactly what suits me," she says.
Ultimately, her new-found education from the School of Natural Skincare has opened her eyes to the often confusing labelling of products in this industry. "I've always avoided heavy make-up, synthetic smells and anything tested on animals, but this course has empowered me to understand exactly what I'm looking at on the shelves. I can understand the jargon now. It's a great knowledge to have."
Photography by Jo Hanley