A Detroit-based prescription service is not for drugs, but for fresh fruit and vegetables. Redeemable at local farmers' markets, it puts healthy produce in the hands of the people who need it most – from low-income patients with chronic diseases, to pregnant women
"It just seems like such a no-brainer. Low-hanging fruit – if you'll pardon the pun," laughs Denise Pike. She is one member of a network in Detroit, Michigan, that delivers Fresh Prescription – a programme designed to boost access to fresh, locally grown fruit and vegetables.
Low-income patients, often people with chronic diseases, those who look after young children, and pregnant women, are referred to the scheme by their doctors. After being assessed, they are given prescriptions totaling between US$40 and US$80 (£29-£57), which they can 'cash in' at farmers' markets or grocers for four lots of fresh produce. Alongside the ingredients, they are given advice about nutrition and choosing and storing vegetables, as well as cookery demonstrations and tastings.
Prescription dollars are loaded on to debit-style cards supported by a mobile app that tracks spending, so food vendors can be reimbursed.
"It reinforces food as medicine, rather than just relying on pharmaceuticals," says Pike, the development director at the Community Health and Social Services Center in south-west Detroit. "We help patients really understand the connection between what they eat and how they feel."
Since 2013, the scheme has been giving patients fresh, locally grown produce, while benefiting small and medium-sized farmers, helping keep money within the local economy.
It links the healthcare system and the food system, a bridge that appears much-needed. Research shows that 60 million Americans struggle to put healthy food on the table. Diet has now surpassed smoking as the number one cause of death and disease in the US, prompting $1tn (£700m) to be spent there each year on diet-related illness.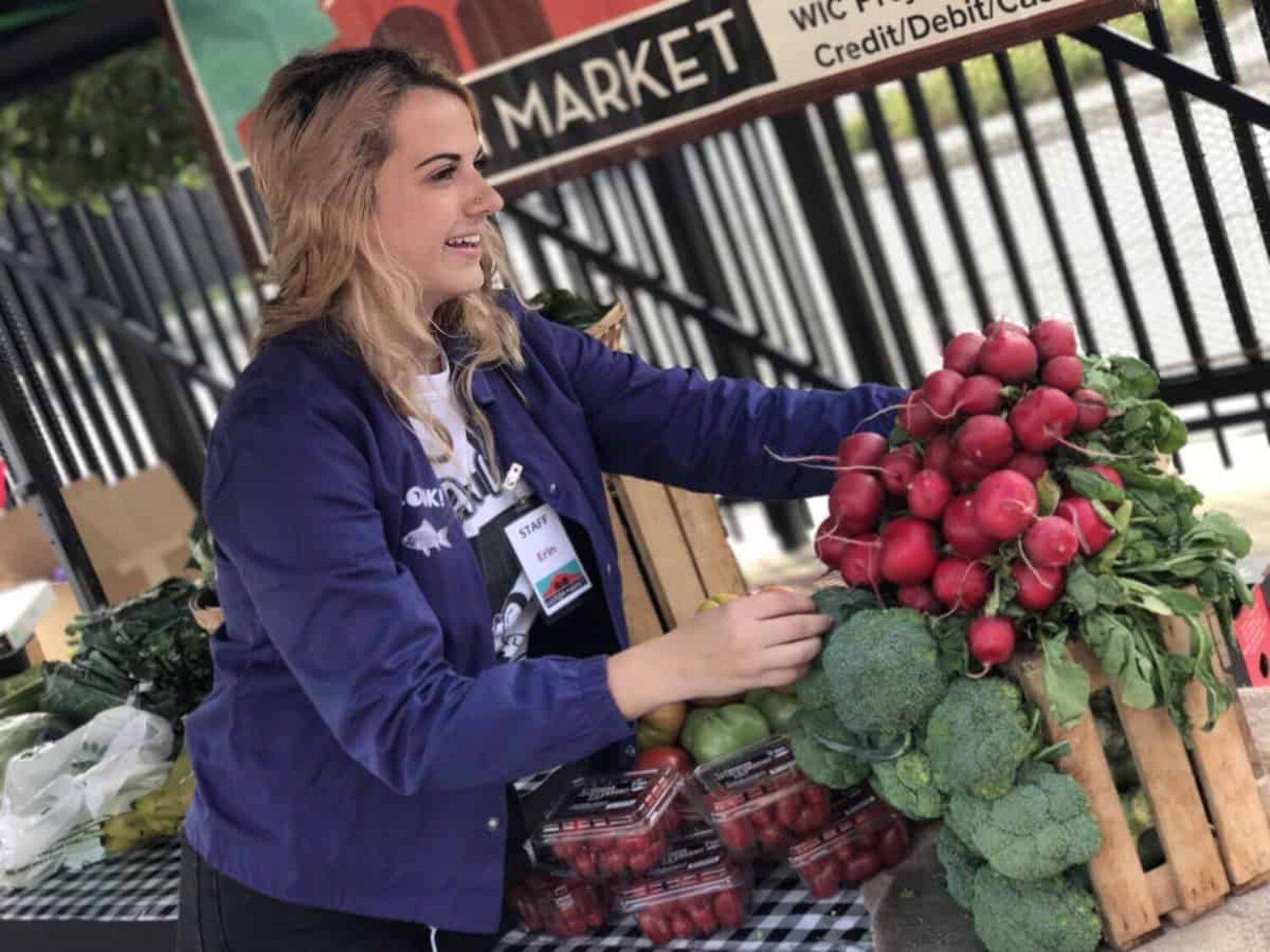 In south-west Detroit, explains Brittenee Simpson, programme manager at Covenant Community Care – a non-profit community health centre – "in general the population is one of need and limited resources". Language is a barrier to many, and some patients may not be in the US legally, so they face even more hurdles. "In general, Detroit has a higher than average poverty rate and a fragmented transportation system that limits people's access to healthy foods," says Simpson. The scheme has shown promise as a way to reduce diet-related medical problems such as obesity, diabetes and hypertension. Some 379 people received prescriptions or food boxes in 2017 but, counting family members too, as many as 1,060 people are thought to have benefited. When asked why they were unable to access fresh produce, the most common responses were expense, and lack of availability near their homes.
After being signed up to the scheme, 84 per cent said their consumption of fresh produce had gone up, and 63 per cent tried new fruits and vegetables as a result. More than two-thirds of participants reported spending their own money on fresh produce in addition to prescription dollars. "My doctor tells me he can tell I have been applying what I have learned, as I went down to a seven on my A1C level [blood sugar test]," said one participant. "I have also been able to lower my medications."
It reinforces food as medicine, rather than just relying on pharmaceuticals
Barbara Blum-Alexander works at Henry Ford Health System, a healthcare and medical services provider in south-west Detroit and one of the Fresh Prescription prescribing partners. She says the programme has "helped connect dots" for doctors too. "Some know that food access is an issue for their patients, but they don't know what to do about it. We're giving them new tools."
The model's cultural sensitivity plays a role in its success, believes Maricruz Moya, who also works at Covenant Community Care. In 2017, some 63 per cent of people who received prescriptions were of African American heritage, while 20 per cent were Latino.
"I spent part of my childhood in south-west Detroit and I remember the challenges people faced when it came to food," says Moya. "It's exciting to see programmes like Fresh Prescription come into this community. In our culture, for example, tortilla and bread are very important, and the scheme doesn't say 'don't eat those', but it's about incorporating healthy behaviours too."
Spotlight: Wholesome Wave
It's a consumer conundrum: processed food is getting ever cheaper in the US, while fresh produce remains relatively pricey. Fresh Prescription is not the only project to try to bridge the gap. Non-profit Wholesome Wave is one of the country's largest fruit and veg prescription programmes.
It works in two ways: first, by subsidising farmers' markets and shops to create matching programmes for government-provided SNAP food stamps, in some cases doubling the value of the stamps in vouchers or points that can only be spent on fruit and vegetables; secondly, it allows doctors to write prescriptions for free produce for people at risk of diet-related disease. The network has partners at 700 locations in 46 states with ties to 200 community-based non-profits.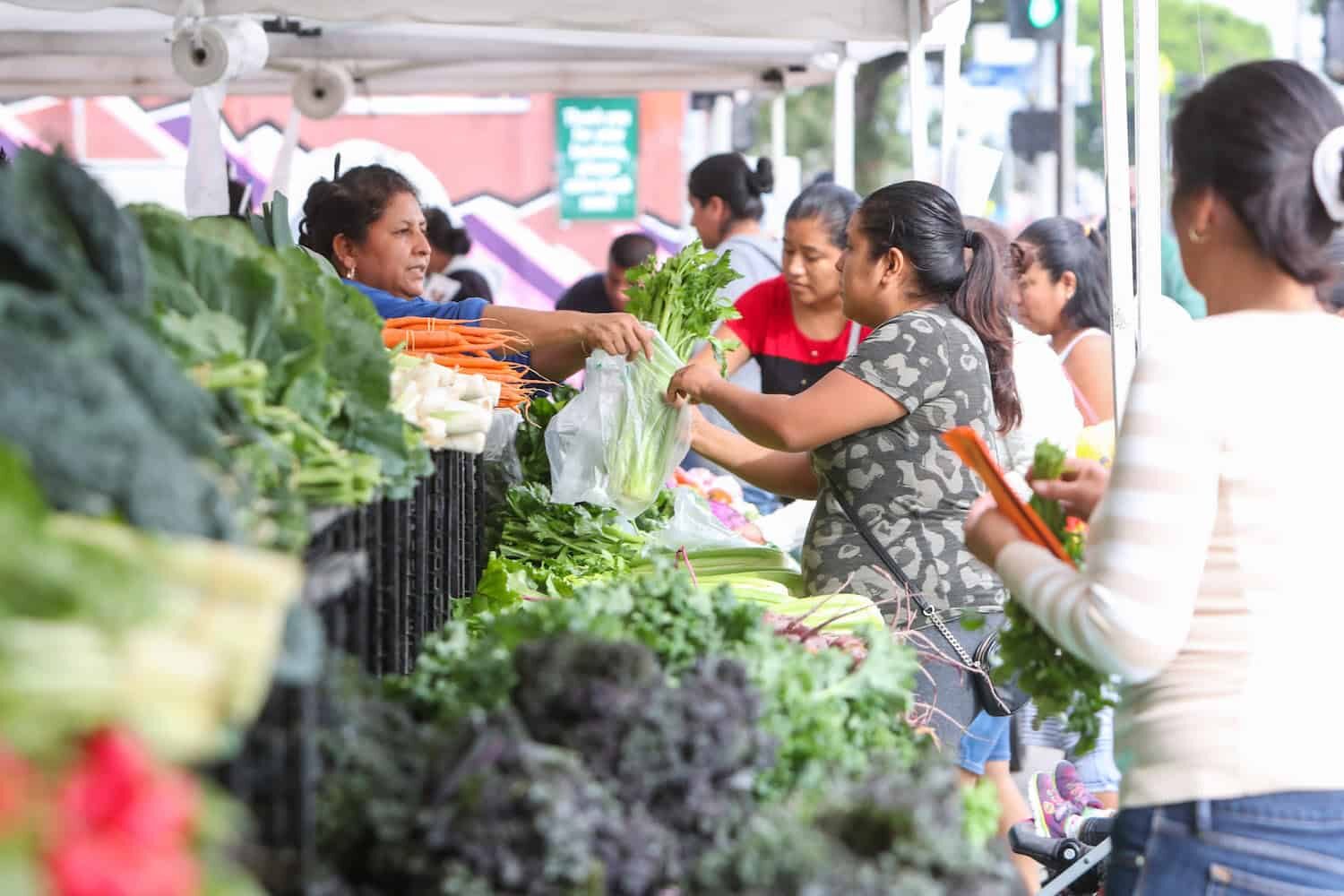 Its data tracking has shown that with just a small increase in daily fruit and vegetable consumption, 48 per cent of those enrolled can reduce their Body Mass Index within 28 weeks.
Featured image and Los Angeles image: Mpu Dinani
Image of woman at stall: Fresh Prescription