As UK shoppers are forecast to spend £10bn in Black Friday sales this week, we're encouraging people to 'give stories, not stuff' with a Positive News Christmas gift subscription. Here are 10 other inspiring alternatives to the Black Friday frenzy
1) Revamp your wardrobe without going shopping
Bright Friday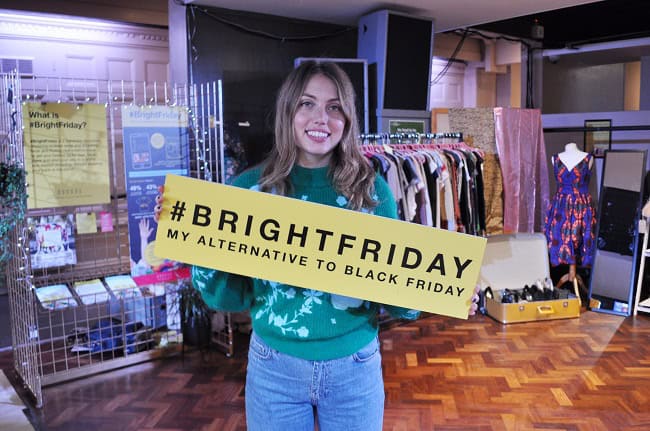 The #BrightFriday campaign aims to raise awareness of textiles waste and encourages people to get value from clothes they already have by swapping, restyling and refashioning instead of buying new this Black Friday. In the UK, a third of the clothes in a typical wardrobe haven't been worn in the past year, and 300,000 tonnes of clothing ends up in the bin each year, according to WRAP. #BrightFriday has been organised by sustainability charity Hubbub.
Get involved: Join #BrightFriday and hold a clothes swap with friends, or join one of Hubbub's swaps in London
2) Quell the mania by reading a book in peace
Saturday Sanctuary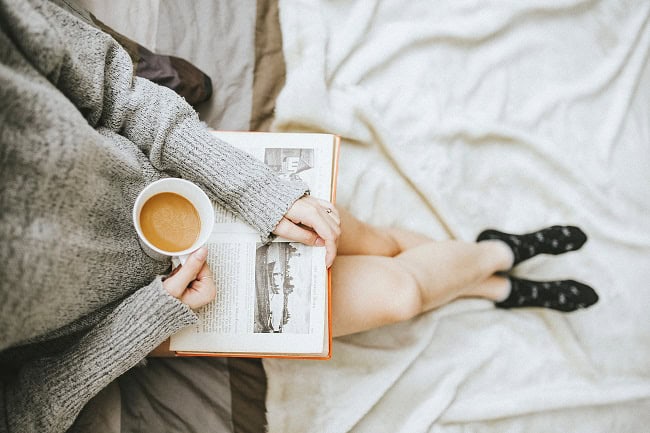 A campaign to celebrate bookshops and the joy of reading is suggesting you make Saturday #SaturdaySanctuary. The advice from the Books Are My Bag team reads: "Mark Saturday 25 November as 'busy' in your diaries, write a Christmas shopping list (with some room for recommendations), plan which bookshops you'll be visiting, invite all your friends, treat yourself to some #Bibliotherapy."
Get involved: Visit booksaremybag.com and use the hashtags #SaturdaySanctuary and #Bibliotherapy
3) Get outdoors and enjoy nature
Opt Outside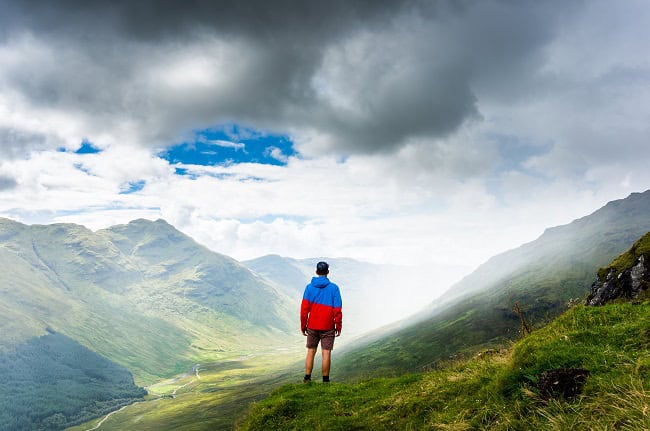 "BYO adrenaline" says US-based outdoor clothing retailer – and co-operative – REI. For the third year in a row, the company is closing all of its shops on Black Friday and is instead urging people to #OptOutside and spend time in nature with friends and family. It will pay its 12,000 employees but shut all 151 shops and process no online sales either. "We are doing this again to unite people and to find common ground in the outdoors," said REI CEO Jerry Stritzke. "Right now, I think people are looking for a moment to take a breath, reground themselves and come together."
Get involved: Share your #OptOutside experiences here
---
Give stories, not stuff
---
4) Support ethical businesses instead
Shop Ethical Instead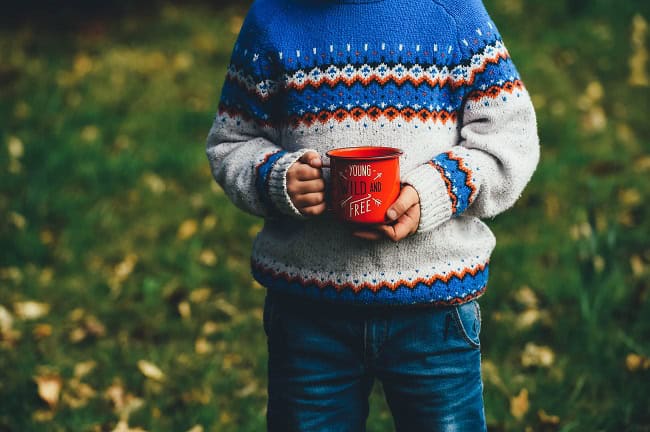 Black Friday encourages us to shop for things that we don't really need or want, points out Sian Conway, the driving force behind Ethical Hour – an online community for ethical and sustainable businesses. "This Black Friday we're bringing together ethical brands from around the world for our #ShopEthicalInstead campaign – encouraging people to spend their money with small businesses and social enterprises and make a positive impact instead," said Conway. According to Social Enterprise UK, there are nearly 80,000 social enterprises in the UK, employing more than a million people and contributing more than £24bn to the economy.
Get involved: Visit #EthicalHour and @EthicalHour on social media
5) Buy secondhand – and make a difference at the same time
Buy Nothing New Day
Dispelling the myth that secondhand means second best, the Furniture Re-use Network will hold Buy Nothing New Day on Friday (24 November). The team is urging people to support their local furniture reuse charity by donating to or buying from them. Craig Anderson, CEO of the Furniture Re-use Network, which has 200 members, says: "Our members don't just rely on furniture donations to provide essential household goods to those in need, alongside providing employment and volunteering opportunities. They also rely on customers to buy from their shops to support their core activities to help people in time of crisis." In 2016, 3.45m items of furniture and electrical equipment are thought to have been reused in the UK.
Get involved: Find your nearest furniture re-use charity here, and share your charity treasures on social media using #BuyNothingNew
6) Buy gifts for refugees in need
The pop-up shop where you can buy presents for refugees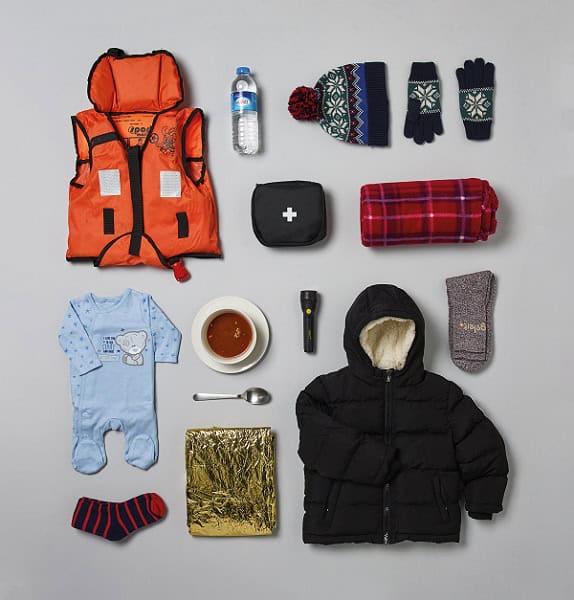 Choose Love is a pop-up shop in Soho, London, where you can buy real products for refugees, from emergency blankets to school bags and medical equipment. "Shop to your heart's content, leave with nothing, and feel great," say the team behind it. All funds raised will go to UK charity Help Refugees which works across Europe and the Middle East. It was founded in 2015 as part of a grassroots movement of volunteers. The charity's CEO Josie Naughton said: "It's easy to forget how lucky we are to have a bed, a blanket and a roof over our heads. For thousands of refugees this winter, these basic human needs are completely out of reach. This shop is all about one simple idea: that we should all choose love this Christmas and help those in need." Every item on sale in the shop, from mobile phone credit to warm socks, is accompanied by a story about how and why it was chosen. Prices range from £4.99 to £499.
Get involved: Find out more here and visit the shop at 18 Broadwick Street, London, W1F 8HS, from Friday (24 November) until 31 January 2018
7) Put your wallet away and give your time
Volunteer instead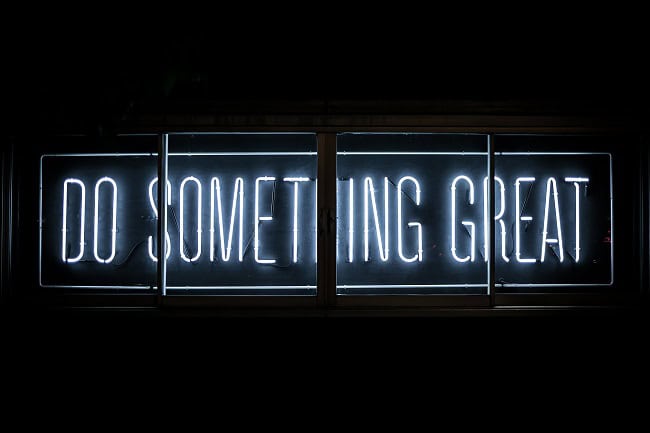 Instead of rushing to the shops, consider spending the day, or part of it, volunteering. It can prove beneficial in unexpected ways as well as helping those in need: volunteering can help lower your blood pressure, according a study published in the US journal Psychology and Aging.
Get involved: Visit the National Council for Voluntary Organisations' volunteering information page here, or see Volunteer Match for places to volunteer near you
---
Rebalance a friend's media diet this Christmas
---
8) Support independent designers and artists
Just A Card
The Just A Card campaign aims to encourage people to buy from designers and makers, and independent galleries and shops. The message? That all purchases, however small – even 'just a card' – are vital to the survival of small businesses. The campaign came about when artist and designer Sarah Hamilton saw the quote "If everyone who'd complimented our beautiful gallery had bought 'just a card' we'd still be open" by storekeepers who had recently closed their gallery.
"People seldom realise the considerable costs involved in exhibiting at design shows or keeping a shop open," said Hamilton. "Stand fees, power, materials and wages need to be met before even a penny of profit can be realised. Running a shop is often a labour of love. Without dedication and passion, and crucially sales, it would be another boarded-up eyesore."
Get involved: Visit the Just A Card website here and share your thoughts on social media using #JustACard
9) Go cold turkey on consumption
Buy Nothing Day
Adbusters, a global network of activists, artists, writers, designers and "poets, philosophers and punks", is behind Buy Nothing Day. They say: "As the Christmas season approaches, keep in mind that buying stuff will never make you happy. It might lift your spirits for a few hours, or if you're lucky, maybe a day or two, but in the end (and we mean the real end) your connections, your friends, your family, and your human experiences are all you've really got. So this year, at this moment in history when the existential threat of climate change is breathing down our necks, why not do something wildly different: Ignore Black Friday."
Get involved: Visit their site here
10) Support companies that are doing their bit
Brands giving profits to charity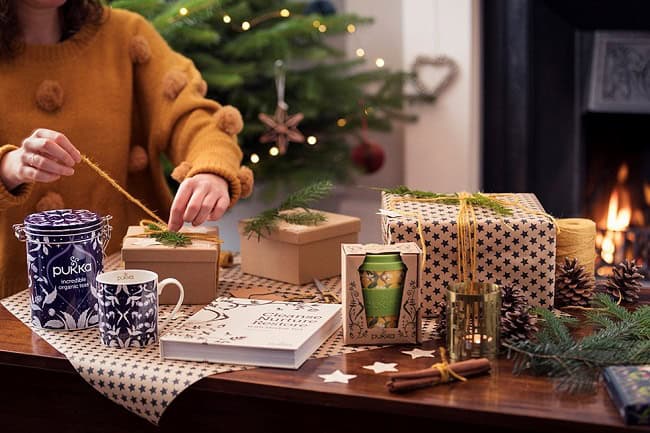 Some brands trading on Friday are choosing to give profits to charity. From midnight on 24 November until midnight on 25 November, 100 per cent of sales from Pukka's website will go to Pukka's two chosen charities: the Forest of Avon Trust and The Matthew Tree Project, both of which are based in the company's hometown of Bristol. Patagonia and Fat Face are among the high street names to take a similar tack in the past.
Get involved: Find out more at www.pukkaherbs.com