In a world that can seem transfixed by perfection, photographer Sophie Mayanne decided to begin documenting people's scars
In her project, Behind the Scars, photographer Sophie Mayanne captures the unique histories behind people's 'imperfections' and celebrates the differences that make all of us unique.
Isabella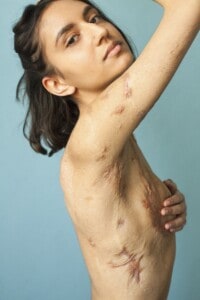 "I was in a house fire in the summer of 2015. My clothes and my way of life went up in flames. I spent the summer in a burns unit on Fulham Road. My scars and scar tissue continue to change, but I have never felt more beautiful."
Cynthia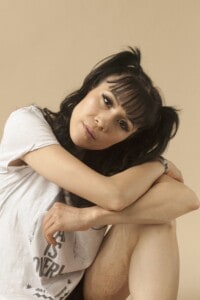 "I was performing a routine chemistry experiment on a Friday afternoon in November 2005. Instead of ventilating out of the fume hood, the flames came out at me and a bit of fuel I was holding ignited my body. The hospital workers didn't take the heat out of the burns and while being transported to the nearest city's burns unit, I burned for another eight hours. I then had third degree burns. They shaved the back of my legs to provide the skin to cover my burns. I've had a couple of cosmetic surgeries to improve the scars, but finally I just 'let go' of trying to look perfect. I've accepted myself as beautiful in my own skin."
Michelle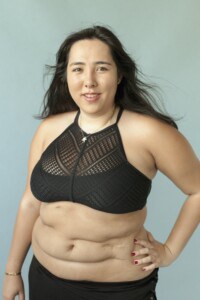 "I've had 15 surgeries, a brain tumour, a punctured intestine, an obstructed bowel, a cyst in my brain and a condition called hydrocephalus. I grew up without realising my body was different, until one day I wore a bikini and was met with looks of pity and shock. I thought the solution was to hide them and never talk about my scars, but in fact, what helped me was the exact opposite.
"When I was 21, I finally started embracing my scars and accepting my body for what it does. In celebration of that I launched a campaign called #ScarredNotScared because I knew I could not be alone. I didn't want anyone to feel isolated in their struggles with physical illness and chronic pain, and it became the perfect platform to remove the shame around our scars and our bodies in general."
Elijah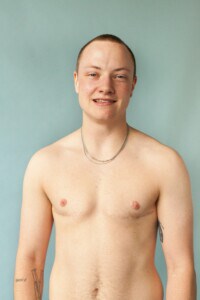 "These scars represent so much of what I have experienced. In one way or another, they are all self-inflicted. The scars from self-harm cover the tops of my legs, and there are hints on my arm too. I am a trans man and started medically transitioning a year and a half ago. In May 2016, I had surgery – a double mastectomy – to remove my breasts. These scars are my new chest, the chest I've always wanted. They are my gender, my identity. I can't remember having any other chest now. I have been liberated."
Rochelle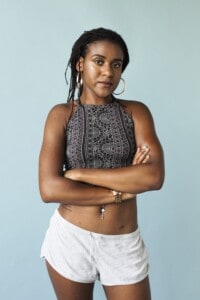 "I've had acne scars for as long as I can remember. As I went through puberty, I had irregular periods, which made me decide to go to the doctors. They found a 12cm cyst on my ovaries. They did emergency keyhole surgery and, when I saw the scars, I was horrified. I thought I'd never be able to wear a bikini. At the age of 18, that felt like a big thing. Now I'm 22, I've got over it. Now, I'm quite open about the fact I have polycystic ovary syndrome. I feel like it's become a part of who I am rather than a secret. I am more open to showing my scars to people now, and they definitely don't stop me going to the beach in a bikini any more."
Read more