One of the UK's leading bread-making companies has launched a UK-wide bread bag recycling initiative in partnership with TerraCycle
Hovis has launched a bread bag recycling initiative in partnership with recycling experts TerraCycle. The Bread Bag Recycling Programme aims to create a UK-wide network of public access bread bag recycling points.
Community groups and individuals are encouraged to set up locations for their communities where members of the public can drop off used bread bags. They need to be marked as 'LDPE' but can be from any brand. The bags can be sent – free of charge – to TerraCycle for recycling.
The bags will then be converted into plastic pellets or flakes, which are used to make items like benches and other outdoor furniture.
Though all of Hovis' bread bags are 100 per cent recyclable through plastic bag collection points at most major retailers' stores, research commissioned by the company suggests that a third of people are confused about whether they can recycle bread bags. This, combined with figures from Recoup that highlight how just one in 10 local authorities currently recycle bread bags, means that despite a growing desire among people to recycle; it is difficult to do so.
Hovis say it has started rolling out clearer recycling labels on packs to encourage more people to dispose of their bread bags correctly.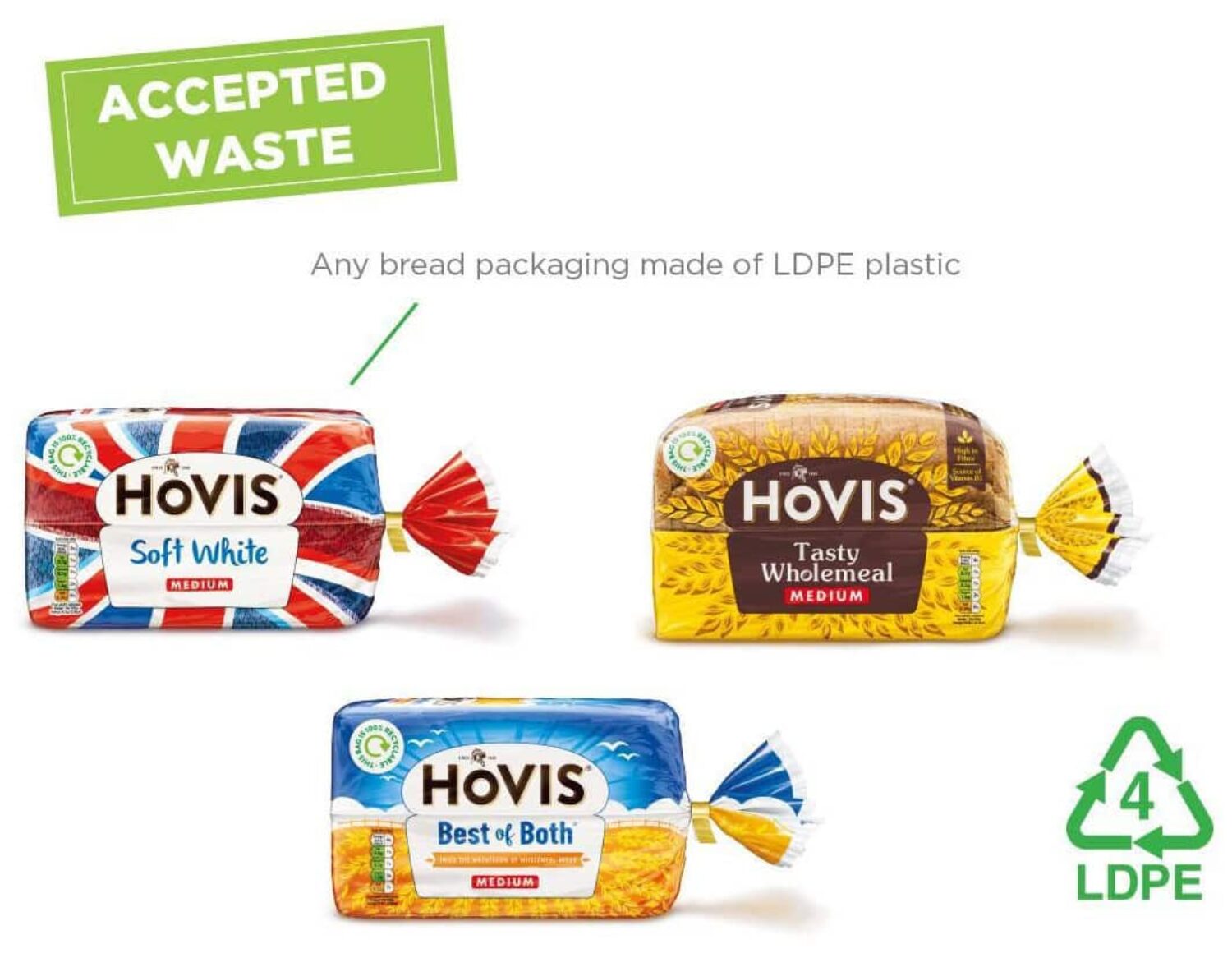 People have two options for how they opt to recycle via the Bread Bag Recycling Programme:
1) They can register as a private collector, allowing them to collect used bread bags at home and then access free postage labels to post them to TerraCycle for recycling
2) They can find community collection points using a map on the TerraCycle website and take their used bread bags to dedicated collection points from where the packaging is then sent in for recycling. If there is not yet a community collection point then people are encouraged to set up and administrate their own collection point for their community
Community collection points can be established by groups such as schools, charities, community groups at "easy to access" locations, said a TerraCycle representative.  Whoever runs the community collection point decides the school, charity or non-profit organisation that will benefit from the reward points raised from the recycling.
Images: TerraCycle