In an abandoned Centre Parcs in Rotterdam, entrepreneurs are making innovative products out of rubbish, as the city strives to become a circular economy by 2050. #51 in the Hope 100
This piece is part of our Hope 100 series, telling the stories of the people and organisations creating hope for 2020 and beyond
"I spend a lot of time throwing sewage waste into a shredder. It's not quite what I expected when I graduated."
Jelle Scharff is not your average entrepreneur. The young Dutchman is in the business of used sanitary products, which he fishes out of the sewers and turns into a growing medium for green roofs.
It's a dirty job – the noxious smell means he has to wear a gas mask – but fortunately Scharff has his business partner, Bas van der Leeden, to help him.
The pair founded their curious startup, Blue Roof, to do something about the thousands of tonnes of used sanitary products that are filtered out of the city's sewers annually and incinerated – a process that releases CO2 and contributes to the climate crisis.
Gas masks donned, Scharff and Leeden go to a local sewage works to collect toilet trash (think wet wipes, tampons and the like), a foetid mess that is then rinsed, shredded, compressed and dried into strips of substrate. The growing medium has a sour, unpleasant odour, which, according to Scharff, "means there's life in there, which is good for the plants."
Green roofs are subsidised in Rotterdam and Blue Roof has 15 clients on its waiting list, according to Scharff. The company hopes to install its first large-scale roof in 2020. Blue Roof is among dozens of startups based at the abandoned Tropicana leisure centre, which was originally owned by Centre Parcs.
The city has set itself the ambitious target of eliminating waste by 2050 to become a world-leading circular economy (Amsterdam has similar goals). It has certainly risen to tough challenges before, having rebuilt itself almost entirely after the Nazi blitz of 1940.
"If you want to get something done, you go to Rotterdam," says Scharff, who moved here from Utrecht. Overlooking the choppy waters of the Maas, the derelict Tropicana building was used by ravers and squatters for a while, giving it a reputation for iniquity.
In 2015, however, the facility was bought at a public auction and transformed into an incubator for startups that have waste in their crosshairs.
If you want to get something done, you go to Rotterdam
Now renamed BlueCity, the centre is perhaps more popular than before, welcoming a steady stream of tourists, business people and government representatives who want to see what's going on. Beneath the glass-domed roof, innovative new businesses are doing what seem like impossible things with waste. One, Fruit Leather, has worked out how to turn rotten mangoes into an alternative to animal hide.
Another, RotterZwam, grows mushrooms out of used coffee grounds; a waste stream that its sister company, Coffee Based, turns into biodegradable cups. There is even an on-site brewery, Vet & Lazy, which donates its waste to Kusala Gifts, which makes soap out of it. BlueCity is also headquarters to Superuse Studios, an architectural firm specialising in circular building. The organisation was responsible for sourcing reclaimed building materials and incorporating them into the design of BlueCity, which features an events space as well as workshops and offices.
"When we get an assignment, we see what materials are available from nearby waste sites, factories or whatever," explains Karola van Rooyen, Superuse's head of materials. "Reclaimed materials are often cheaper – and, in the end, I think you get a better quality of building."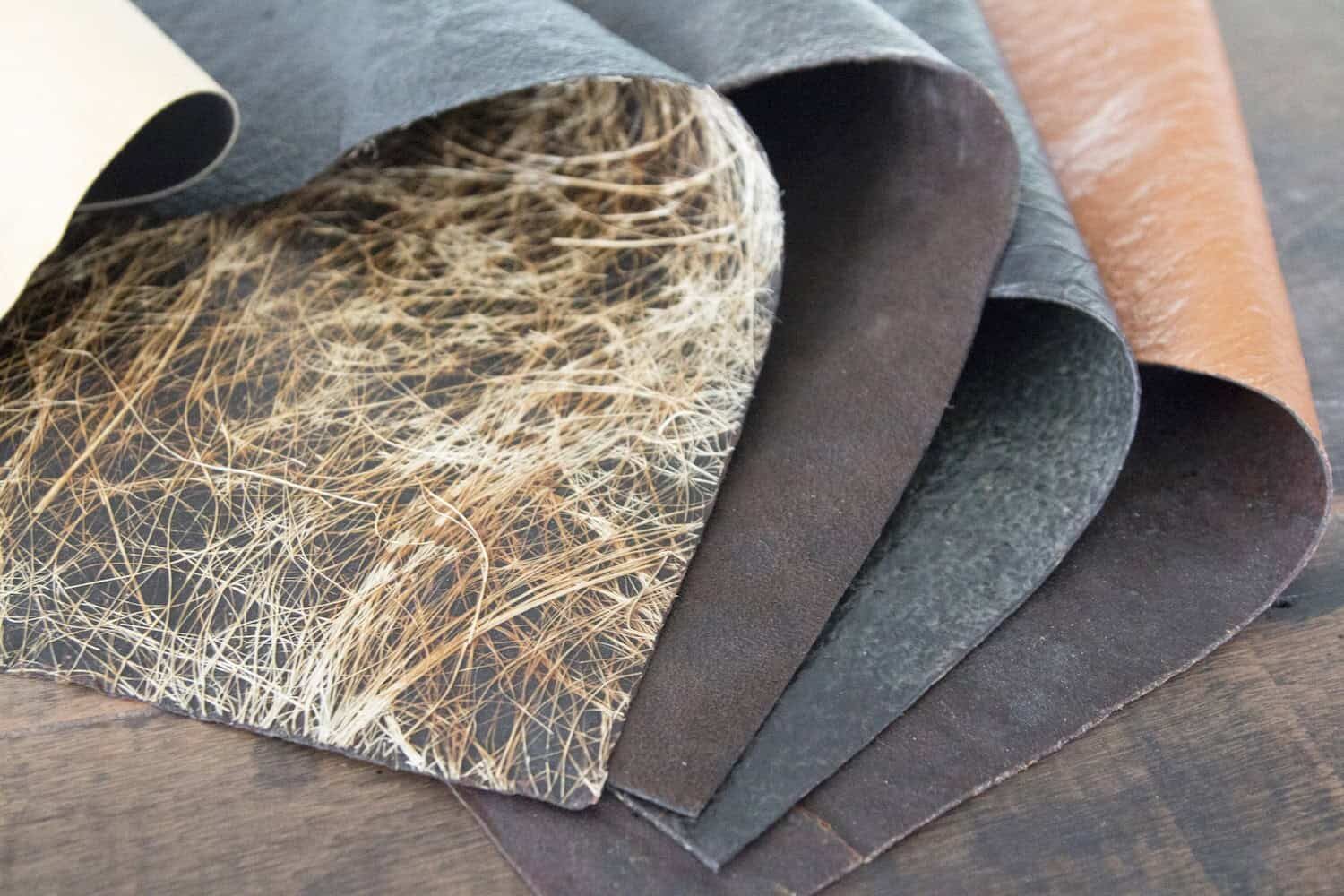 The construction industry is the world's largest consumer of natural resources and accounts for an estimated 40 per cent of global carbon emissions. Cleaning up the sector will be crucial for the city – and the rest of the world – to reduce emissions and achieve circularity. The sweetener is that doing so could create thousands of new jobs; one reason why Rotterdam, a proud, working-class city, is striving for circularity. A recent report by consultancy company Metabolic claimed that reusing just half of the city's waste could generate up to 7,000 repair and recycling jobs.
BlueCity is one of two circular incubators in Rotterdam; the other, Plant One, is focused on developing sustainable alternatives to chemicals and fossil fuels, which helped Rotterdam become Europe's largest port and one of its biggest emitters – two facts that will make achieving circularity particularly challenging. Startups in both hubs have access to state subsidies. The local municipality has earmarked €11m (£9.3m) for circular initiatives like BlueCity between 2018 and 2022. That is on top of a €5.8m (£4.9) energy transition fund to help accelerate the development of alternative fuels.
"Our subsidy has finished now, but it's important we stand on our own two feet," says a sanguine Koen Meerkerk, co-founder of Fruit Leather. He admits that getting multinational companies on board will be vital to scaling up circular businesses, and claims big fashion and footwear brands have shown interest in mango leather, though he won't name drop.
Only limited progress is possible without investing in circular design and sectoral transformation
The municipality is also trying to accelerate Rotterdam's zero-waste businesses, by factoring circularity into its tendering and procurement process. Whether it's maintaining parks or laying pavements, companies must show circular ambitions. A similar approach has been adopted by other Dutch cities.
"If you want to win a contract you need to think of a circular way of doing things," says Joost van Maaren, the City of Rotterdam's circular economy manager.
To help firms that aren't thinking circular, the City of Rotterdam employs a BlueCity-based consultancy company, Circo, to steer them towards a more sustainable future.
All undoubtedly positive, but you don't have to spend long in Rotterdam to realise the scale of the challenge ahead. According to Metabolic's report, just 22 per cent of the city's waste is currently recycled.
"Only limited progress is possible without investing in circular design and sectoral transformation," the report concludes, adding that governments must incentivise people to buy circular products. Van Maaren agrees: "We need smart regulations to help us become circular more quickly. You can't do it on your own."
But that won't stop Rotterdam from trying. "That's what this city is about," he adds. "Being bold and trying things out."
Images: Blue City
Hope 100: The people and organisations creating hope for the future