The government's active travel strategy has put the wheels in motion for a green transport revolution in England, but campaigners warn it won't happen overnight
From today would-be cyclists in England will be able to access bike repair vouchers worth £50, as part of the government's £2bn strategy to get people on their bikes.
There are an estimated 16.5m cycles gathering dust in England's sheds and hallways, according to the charity Cycling UK, which has welcomed the introduction of the voucher scheme.  
Heralding a "new era for walking and cycling", the UK government has vowed to make England safer for pedestrians and cyclists, by, among other things, creating a national standard for cycle infrastructure and a new body, Active Travel England, to ensure those standards are adhered to by local authorities.
The prime minister has also pledged to make bikes available on the NHS in England to reduce obesity, which has been found to lead to worse outcomes for people suffering from Covid-19. Johnson claims his weight impeded his own recovery from coronavirus.   
"The government has laid out a truly comprehensive and far reaching set of measures to improve cycling and walking in England, that will help would-be cyclists on their journey as well as the regular riders," said James Scott, Cycling UK's director of behaviour change.
Cycling UK claimed the £2bn made available by the government was a good start, but that more would be needed if England's cities are to rival those in bike-friendly nations such as the Netherlands and Denmark.
"People talk about Amsterdam and Copenhagen, but they didn't turn into those places overnight," Sam Jones, Cycling UK's communications manager, told Positive News. "There will need to be a lot of behavioural change."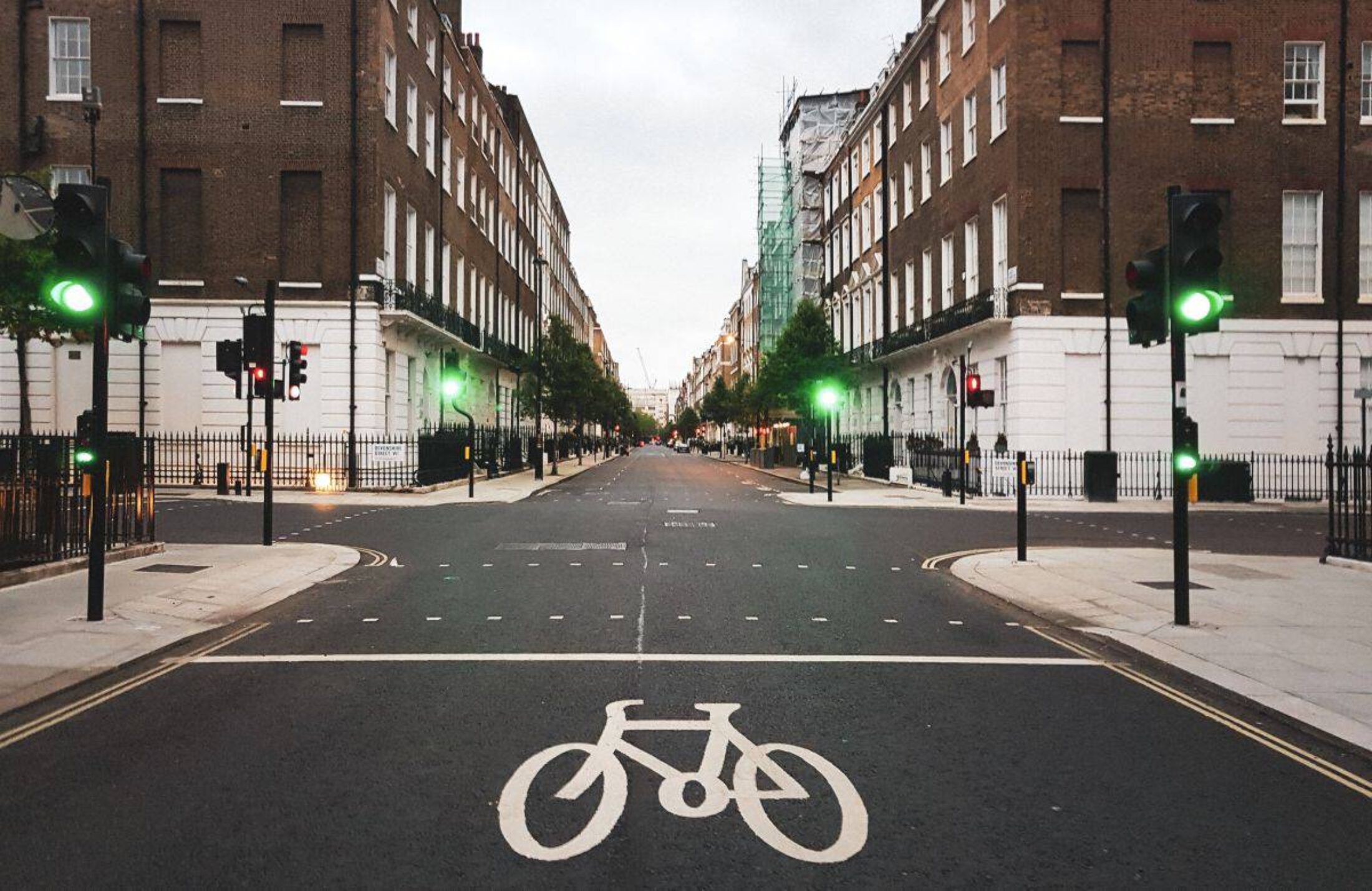 To that end, Cycling UK is working with the Department for Transport to change the Highway Code to make it more pedestrian and cycle friendly. One of the proposed amendments includes the introduction of the "Dutch reach", a door opening technique that requires car users to look over their shoulders before pulling the handle, thus saving cyclists from being "car doored".  
Since lockdown restrictions were lifted, the UK's towns and cities have been overhauling their streets to boost walking and cycling. Local authorities have fast-tracked measures, such as widening pavements and creating pop-up bike lanes, to allow people to maintain social distancing without resorting to private cars.
The devolved governments of Scotland and Wales have also made £10m and £38m available respectively to support active travel, mirroring a global trend to promote green transport and drive cars out of cities.  
Jenni Wiggle, interim chief executive of walking charity Living Streets, said the measures were "a great start on the road to better streets for all".
"Now is the time to plan out public space for the future. We all need to walk more and drive less to tackle the crises of public health, traffic congestion, air pollution and climate change," she said. "We need secure, long-term funding for walking and cycling to create a healthier and cleaner country."
Four cities walking the walk
London
The London Streetspace programme, launched in May by mayor Sadiq Khan and Transport for London (TfL), restricts traffic on some of the capital's busiest thoroughfares to pedestrians, cyclists and buses only. The temporary changes, which will be reviewed by TfL, aim to boost cycling ten-fold and could become permanent if deemed successful.
Manchester
The city has received a reported £5m of the emergency funding to spend on measures to encourage people to travel by bike or on foot. Suggested projects include pavement extensions, one-way streets, removing through traffic on roads and adding cycle lanes. During lockdown, traffic has fallen 60 per cent in Manchester city centre, while cycling has increased by 22 per cent.
Birmingham
City officials swiftly published the Emergency Birmingham Transport Plan in May, outlining the council's vision for a "low carbon, clean air recovery from Covid-19 lockdown". Proposed measures include reallocating road space to create more room for walking and cycling, and prioritising active travel in local neighbourhoods. The city had already pledged to prohibit motor vehicles from the city centre by 2030.
Bristol
Mayor Marvin Rees' plans for greener transport in Bristol's city centre have been accelerated in response to the pandemic. Much of the Old City will be pedestrianised by late summer, the mayor announced in May, while work to widen pavements across the city in order to make social distancing easier is already under way.
Main image: Yolanda Sun