The 'dine in, to get them in' scheme was launched by Fat Macy's, a social enterprise that tackles homelessness
The 'eat out to help out' scheme – AKA 'Rishi's dishes' – may have expired, but a new dining incentive is launching in London for gourmands who have an appetite for tackling homelessness.
The 'dine in, to get them in' scheme is the brainchild of Fat Macy's, a social enterprise that helps young people break the cycle of homelessness by training them to become chefs and supporting them as they move out of hostels and into permanent homes.
Launching on 11 September – with the view of becoming weekly – the scheme offers epicureans in north and east London a virtuous three-course dinner delivered to their door from £18pp.
Meals are cooked by trainee chefs, who can apply for a housing deposit grant when they graduate, providing them with financial support as they move into rented accommodation.
It is hoped that the scheme will help Fat Macy's and its trainee chefs get through the pandemic, which has resulted in the cancellation of many events they had been due to cater for.
"We normally operate as a catering company and we have been really hit by the fact that we can't do events – about 70 per cent of what we do has stopped," Meg Doherty, founder of Fat Macy's, told Positive News.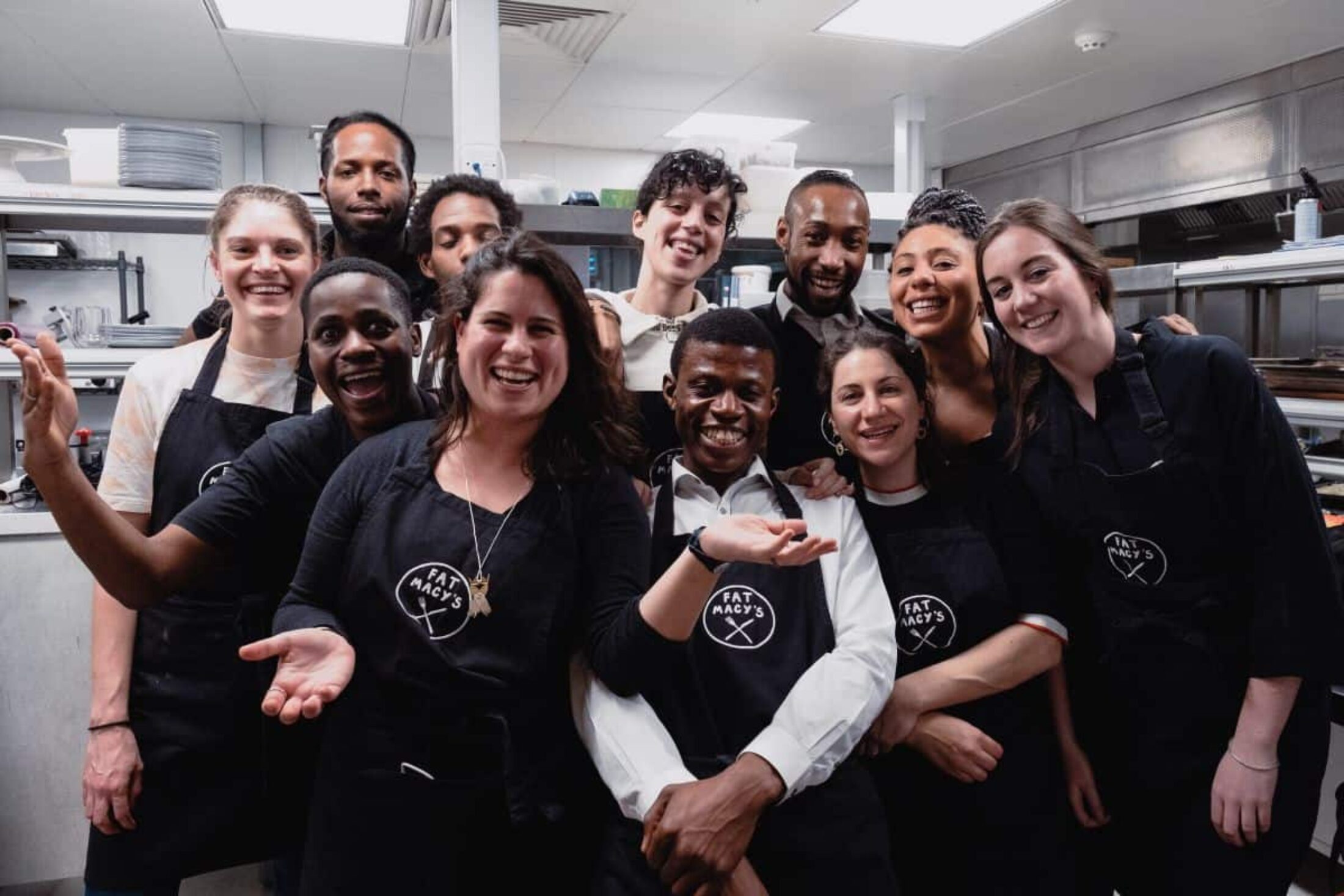 "As a result we're not having the impact that we normally have because we can't offer the hours for our trainee chefs [and help them] work towards getting a deposit for their houses."
She added: "We're launching 'dine in, to get them in' as a brand new element to what we're doing and we're hoping that with the autumn coming and everyone bedding down it will give us a lot more hours for our trainees."
Since launching in 2016, Fat Macy's has provided 1,600 hours of work experience to around 30 trainee chefs and raised £16,000 to go towards housing deposits for graduates.
Main image: Annas Licheter