Home to cloud forests, vertiginous waterfalls and colourful macaws, the Amazonas region is also a leader in sustainable coffee production, despite land-use changes and a changing climate. Here's how one coffee co-op there is becoming more resilient
For many of us, coffee is something of an individual ritual. We know our favourite flavour profiles, the way we want the beans ground and mixed into a drink, and even the time of day we plan to sit down to a cup. It's a hugely personal routine that plays a big part in starting a day off well.
In Peru, coffee is also personal. Three-quarters of its beans are produced by smallholders, with production accounting for a third of all agricultural employment in the country. The Latin American nation is also a global leader in the production of Fair Trade and organic arabica coffee, with more than 90,000 hectares of land certified as organic.
But coffee isn't the only thing that makes Peru special. As one of just 17 countries formally recognised for its 'megadiversity', it's home to around 10 per cent of all the world's species of plants, along with more than 500 mammals, 1,800 birds, and 2,100 fish.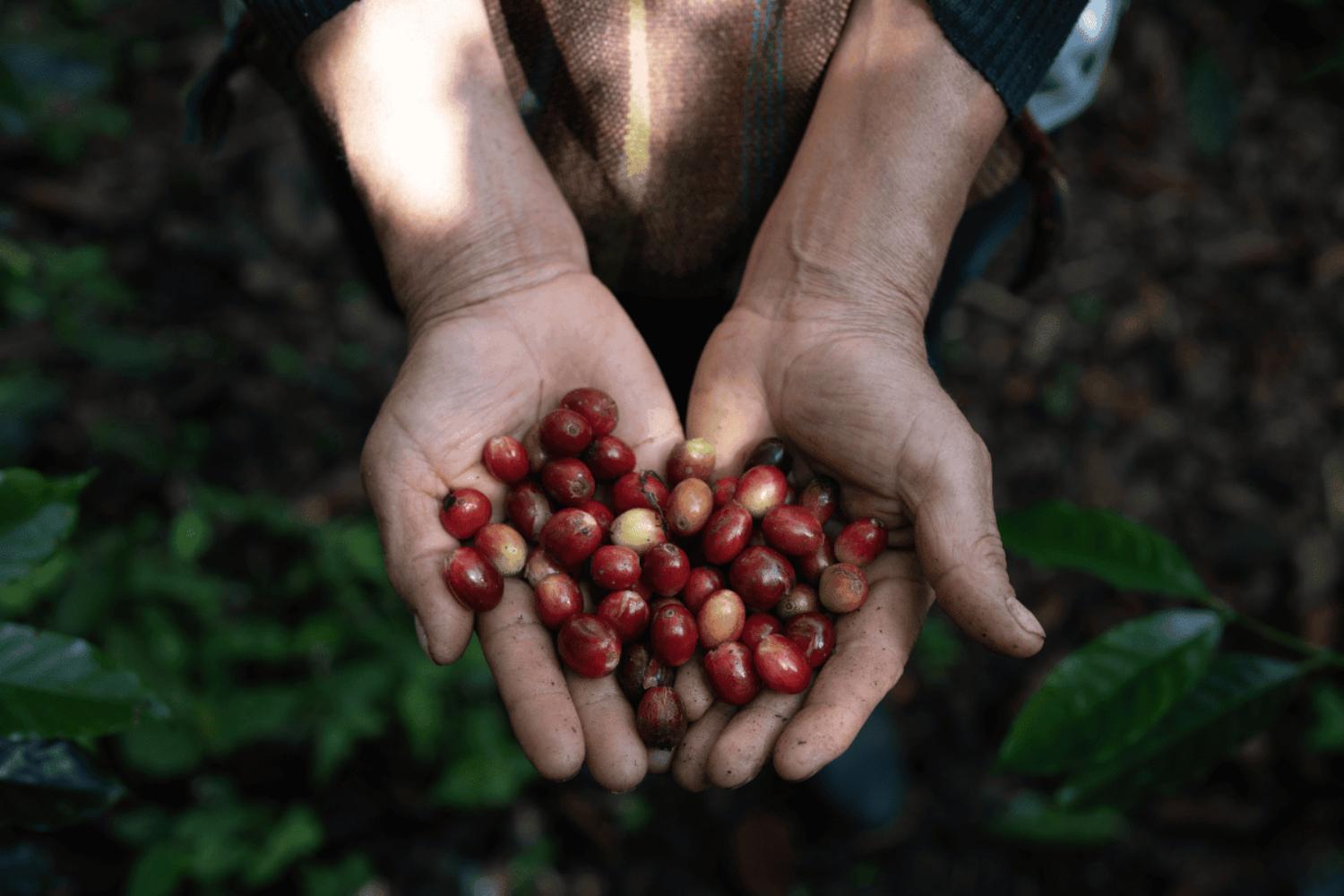 In particular, the Amazonas region, bordered by Ecuador to the north and west, is a vibrant hub of biodiversity. From the spatuletail hummingbird, with its shimmering blue throat and unique four-feathered tail, to the tiny, long-whiskered owlet, it's home to species that can't be found anywhere else.
"The region has a diverse range of microclimates," explains Patricia Alexander, managing director of Shared Interest, an ethical investment cooperative that provides capital to smallholders. This, she says, is what enables the unique flavour profiles of Peruvian coffee beans. The high altitude is also important – "it slows down the coffee cherry ripening process, resulting in a sweeter and more complex flavour".
Despite these unique advantages, coffee farmers face many challenges. Deforestation in the country reached an all-time high in 2020, with swathes of hotspots in Amazonas. Alongside road construction, mining, and illegal logging, small-scale agriculture is one of the main culprits, with forests cut and burned to make way for food crops and grazing animals. Protecting both habitats and finances is crucial for Amazona's inhabitants – so just how can they work together?
Martin Mayorga, who grew up in Latin America and is the CEO and founder of Mayorga Coffee, says that organic and sustainable practices are crucial. He founded the US-based business in 1997, with a goal to eliminate systemic poverty in the sector. Mayorga Coffee works directly with producers – and only organic farms. 
"I think if you don't support organic, you don't care about crop farmers. It's that simple," he tells Positive News. "Their farm is their home. Their farm is their yard. It's where their kids play. When it rains, the water goes into the river and the communities drink it." Forgoing pesticides and chemicals is a win for biodiversity too.
While Peru is often seen as a leader in sustainable coffee production, Mayorga says it is vital we understand the context. He explains the impacts of colonisation have left indigenous communities with "very, very small farms, and frankly, they haven't been able to afford chemicals in the past, so they become organic by default."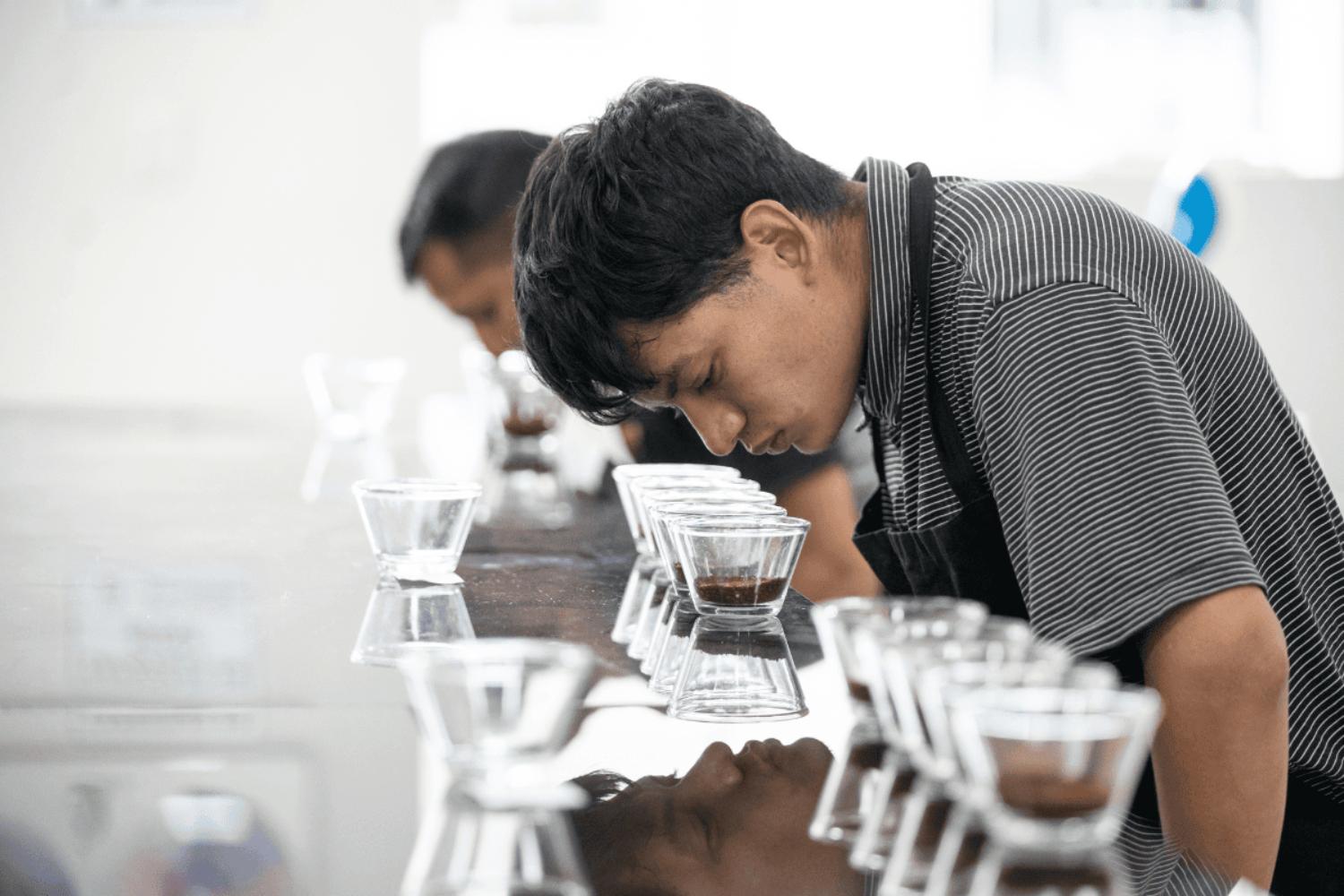 While he says this has raised the country's profile for sustainably-grown coffee, the power imbalance between the global north and south is still very real. "It's just a very terrible kind of cycle, I don't know how to break it," he adds, referring to the middlemen who often have to broker sales for smallholders, meaning farmers lose a cut of their profits. 
And now farmers are also fighting climate change. Jairo Rodriguez Vargas is a farmer with COOPARM, a coffee cooperative in the Amazonas region. Members work together to get a better deal on price, and spread best practice on sustainability. 
"In terms of climate, the period of rain has got longer over the last two years," he explains. "Normally it would have been wet in winter and the summer would be drier, but now we see rain in summer. The amount of water increases the illnesses that affect the crops."
In particular, he references "chicken's eye" disease, which leaves a mark on the leaves, causing them to fall off and lower crop production. At the same time, rising temperatures are pushing farms further up the mountains in search of the cooler climates needed to grow coffee beans.
It is very important for us as farmers to work with nature and the environment
That's where sustainable and organic coffee production comes in. Growing coffee in harmony with natural vegetation not only offers vital shade to the plants, but also helps sequester carbon and provides a habitat for wildlife. 
On COOPARM farms, they now plant trees alongside coffee fields. "They improve the area where the crop is," explains Elizabeth Arista Salazar, the president of a female-only committee at the co-op. "And also it is very important for us as farmers to work with nature and the environment, to breathe clean air."
According to Alexander and Shared Interest, co-ops like COOPARM are also key to economic success. Poverty remains one of the country's biggest challenges, especially for smallholders. Figures from the World Bank show that seven in 10 Peruvians either live under the poverty line, or risk falling into it. The UN describes poverty among coffee growers as "rampant".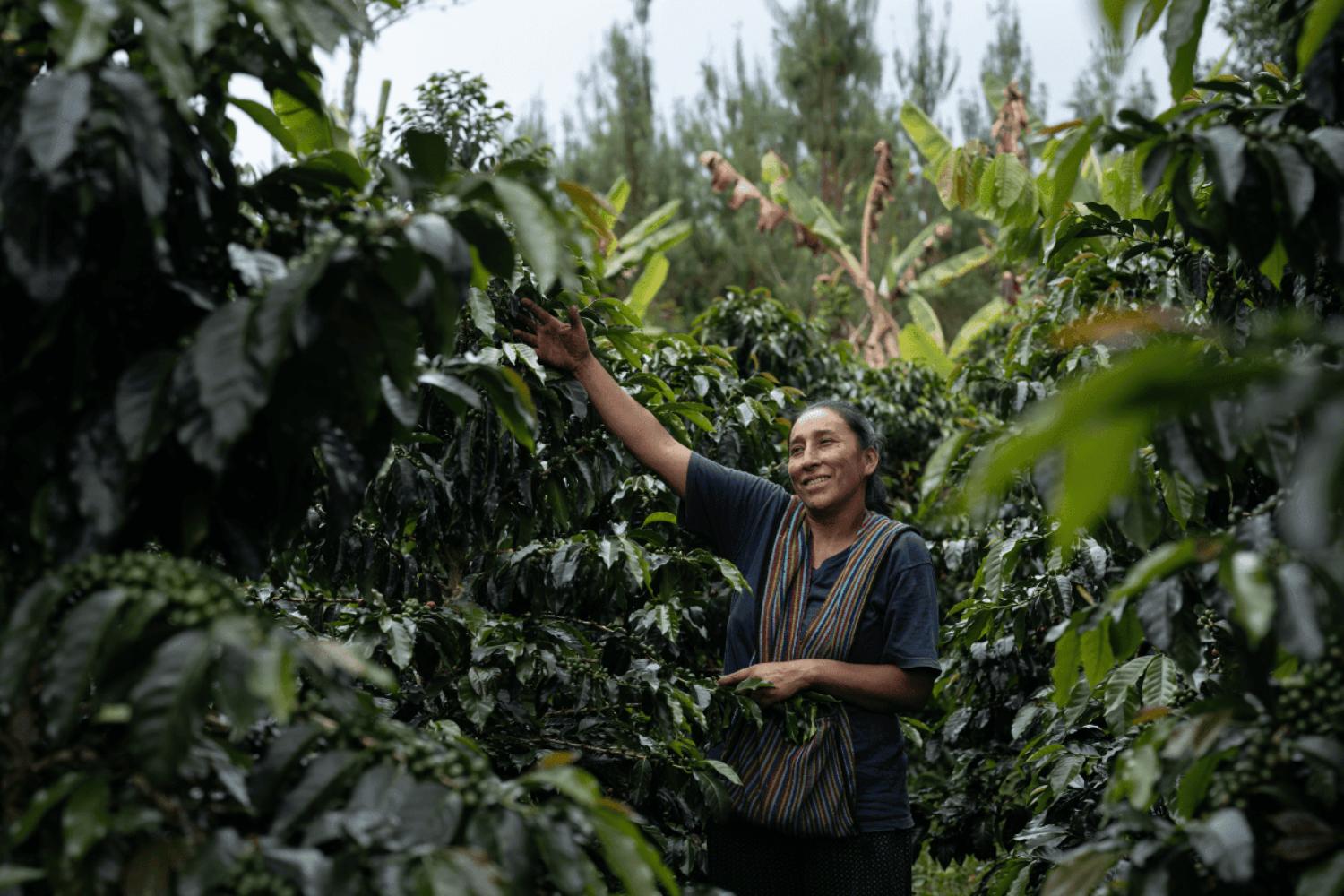 Working in a co-operative organisational structure, Alexander says, "enables them to negotiate better prices for their coffee and invest in community development projects that benefit their families and local communities."
At COOPARM, recent improvements include providing vehicles to transport their harvests without farmers spending their own time and money. They've also built a "cupping laboratory" to evaluate the coffee's aroma and taste. 
However, Mayorga, who buys coffee from COOPARM, says there's much more to do to achieve equity. He says consumers need to look beyond "marketing", and stresses that hard questions should be directed at the wider coffee industry. "We're putting that burden on the consumer, but this problem was created by the industry. The industry is responsible for it. 
"We need to do the right thing because if we want a future for the coffee industry, [a future needs to be built for the people who work in it]."
Images: Shared Interest