The Refillery, the latest in a string of plastic-free shops to open up in the UK, encourages shoppers to 'think beyond the bin'
The Refillery, one of Scotland's first dedicated plastic-free grocery shops, has opened its doors.
Witnessing the plastic problem first-hand, and spurred on by the slow pace of change from UK retailers, founder Kelly Wright has left behind a career in the food industry to launch the new business single-handedly.
Customers at The Refillery, based in Newington Road, Edinburgh, can bring their own tubs or containers, fill them up and pay by weight. The shop describes itself as a 'new concept grocery store'. It sells unpackaged goods, in gravity-fed dispensers, jars or metal drums. It also sells everyday staples such as pasta and rice, as well as carefully sourced seasonal organic fresh produce: farm-fresh eggs, fruit, vegetables and fresh bread and stocks 'ethical detergents', beeswax wraps, cruelty-free shampoos and even toothpaste in a jar.
Wright, who pledges to only work with suppliers who share the business's eco-friendly ethos, told Positive News: "UK retailers generate around 800,000 tonnes of packaging waste per year and it's believed that only a third actually gets recycled – that's enormous. Our relationship with single-use plastic simply must change.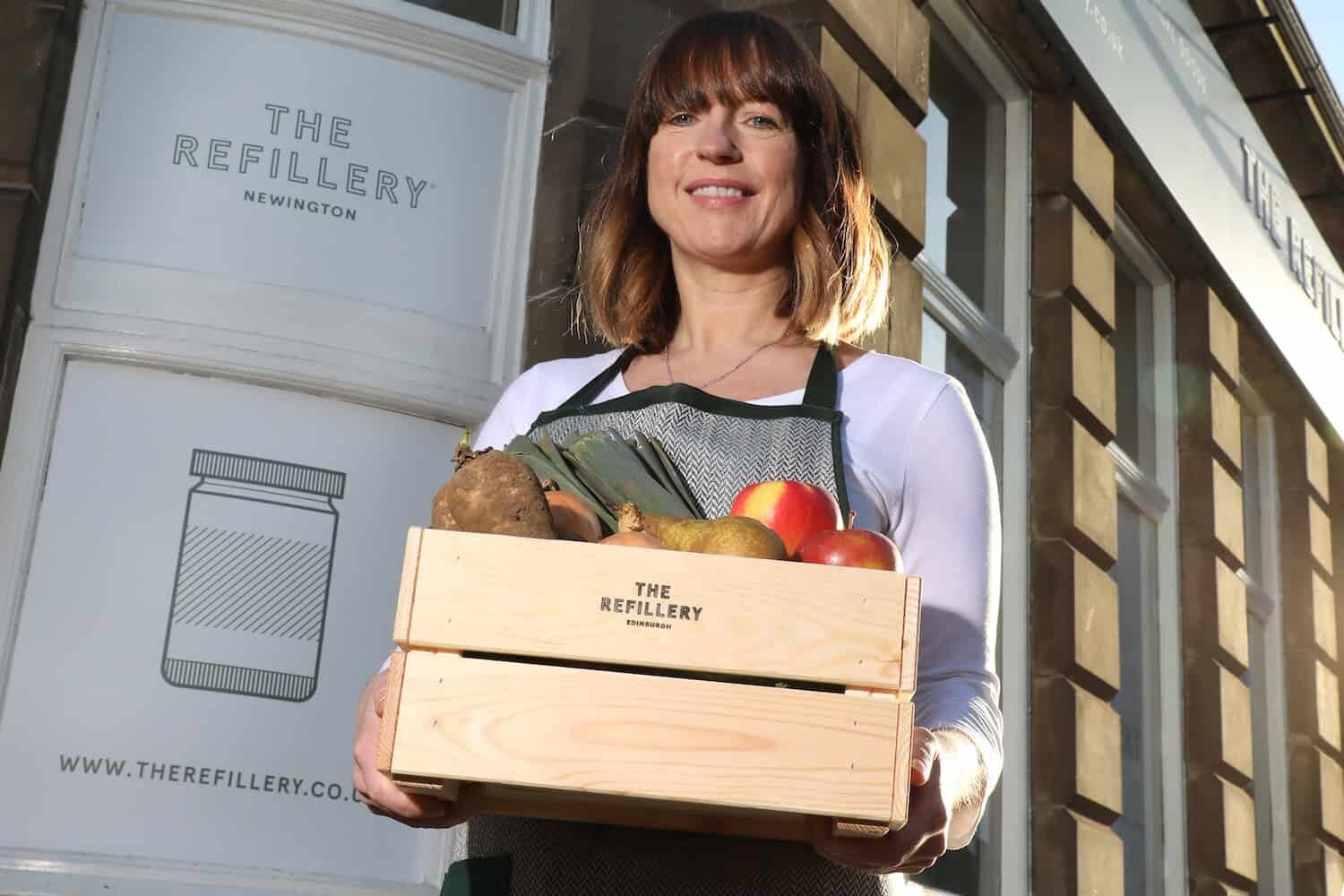 "I'm excited to be joining the ranks of revolutionary businesses who are offering something radically different to combat our global waste issue. By offering a streamlined, ethical shopping experience, we do the hard work for you when it comes to looking after our planet."
The Refillery is the latest in a series of plastic-free shops setting up in the Scottish capital: it joins The Eco Larder and Weigh to Go.
The Refillery is open Tuesday to Saturday 10am-7pm and 11-4pm on Sundays and also sells online at therefillery.co.uk
Photography: Stewart Attwood/LUX
In photos: Edinburgh's latest zero-waste grocery shop
Read more: zero-waste pioneers