Clowns Without Borders helps children be children, by helping them to laugh amid war and disaster
In the dust of a refugee camp near Cox's Bazar in Bangladesh, a Rohingya boy interacts with a member of Clowns Without Borders. He is grinning, but his bare feet and the distant shapes of makeshift homes speak to his situation: he is one of the estimated 1 million Rohingya refugees living here after fleeing a violent campaign by the Myanmar military.
Clowns Without Borders tries to help such children to be children. "Disaster response protocols are systems characterised by speed and efficiency," explained Clowns Without Borders UK founder Samantha Holdsworth. "This can save lives, however the felt experience of being caught up in these processes can be challenging. With that in mind, we create 'human-kind' systems that are characterised by warmth, kindness and opportunities for play and laughter."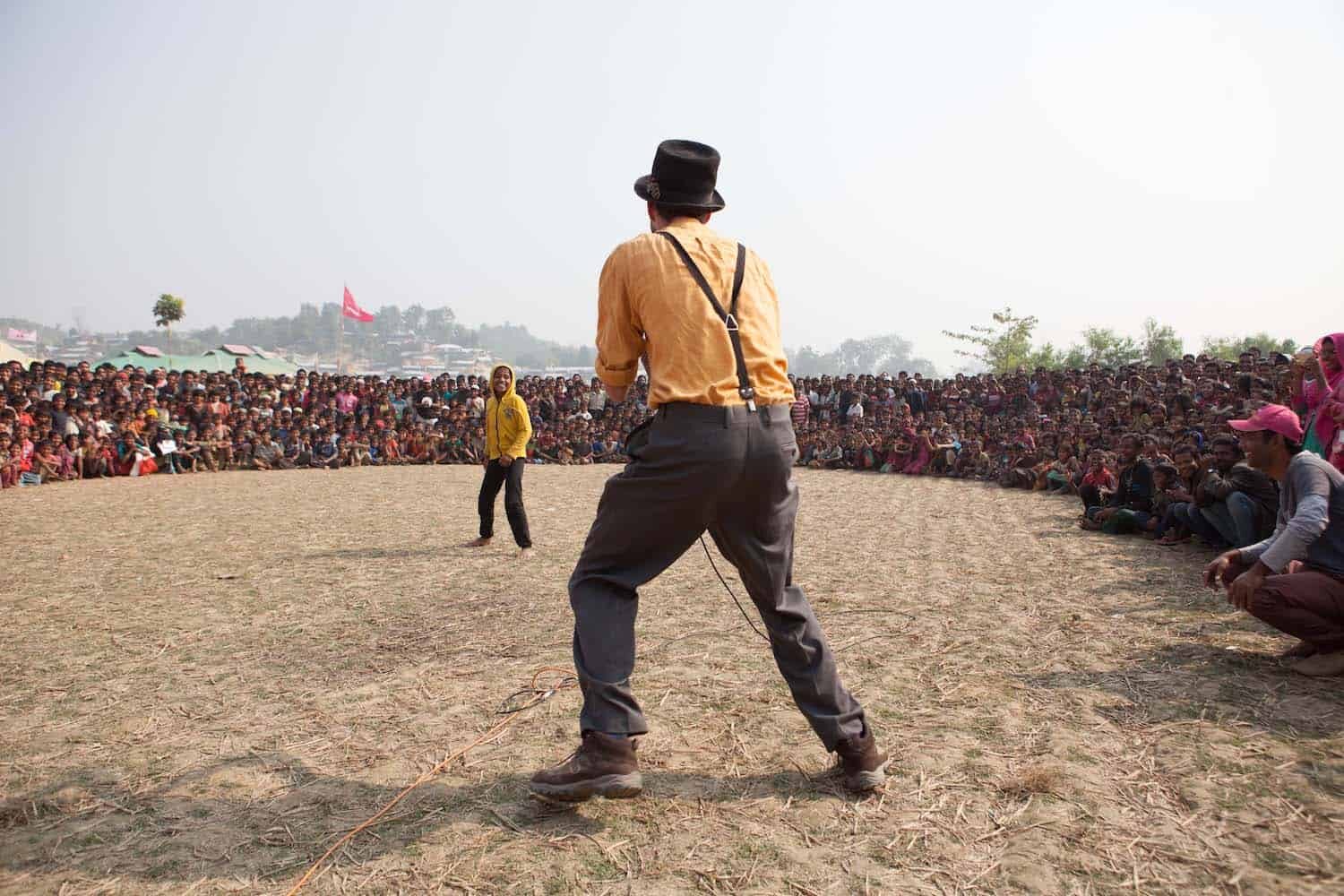 This might sound lightweight, Holdsworth noted, amid the extreme complexities of such crises. But in bewildering circumstances, making time for people to reconnect with the very things that make them human – laughter, hope and wonder – "becomes more important than ever", she said.
The organisation is collaborating with Oxfam on a programme focusing on vital health and hygiene issues for Rohingya children in Cox's Bazar. "It's an actual case of send in the clowns," said Holdsworth. "The best way for children (and adults) to learn anything is to make it fun. We get to spread joy, laughter and lightness at a very difficult time, while also sharing vital messaging to kids. It's a win-win-win."
This article was also published in Positive News magazine, Jan–Mar 2019 (issue 96)