Scotland's first LGBT+ football club and an initiative that helps save the lives of victims of knife crime are among four community projects across the UK that will receive funding and mentoring
Four "unsung heroes" creating positive change in their local communities have today been announced winners in The Community Projects initiative set up by giffgaff, and will receive funding and support to help boost their work.
The diverse range of projects are from different corners of the UK and include Birmingham-based charity Control the Bleed, which helps victims of knife crime; The Cowshed, which provides clothing and other essentials for people in Berkshire who are experiencing hardship; Gloucester-based GL4, which brings theatre to deprived areas; and Scotland's first LGBT+ football club, HotScots FC.
The competition, which was launched in August by giffgaff, the contract-free mobile network run by its members, invited its members and the public to nominate local changemakers who inspire them. The selected winners, decided by an expert panel of community leaders, will now each be given £5,000 in funding and professional mentorship.
In the current climate, community is particularly important
The winning projects tackle a broad range of social issues. Control the Bleed was set up by Lynne Baird after her son Daniel was killed in a stabbing in 2017, aged just 26. He died of catastrophic bleeding shortly after he arrived in hospital.
"On average, it takes three to five minutes to bleed to death, [but] the average ambulance response time is seven minutes," says Baird. The funding from giffgaff will go towards making first aid bleed kits, which can be used in the minutes before an ambulance arrives, publicly accessible across the UK. "[They] could mean the difference between life and death," Baird says.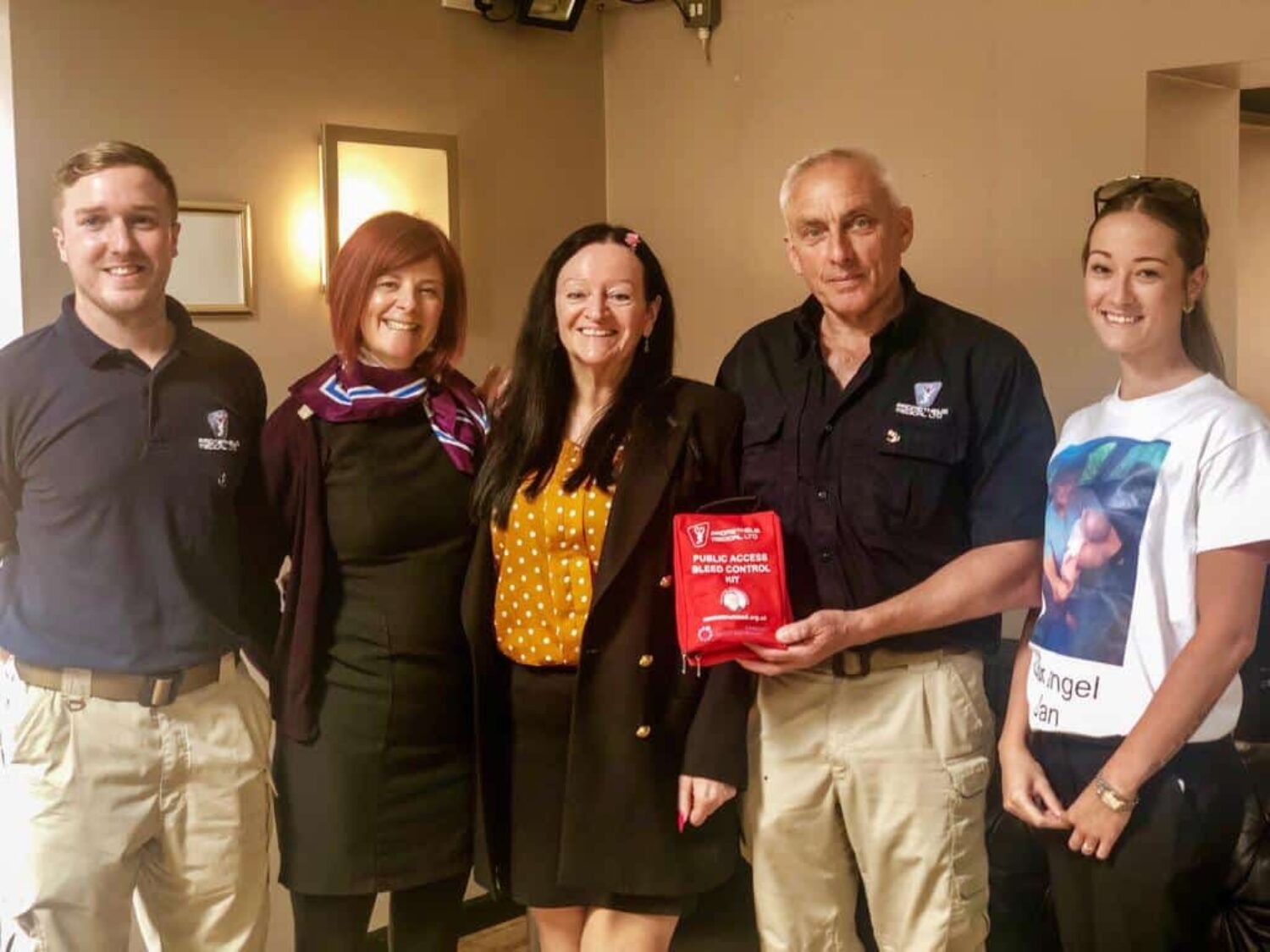 Secondly, judges selected The Cowshed, which was launched in February to promote the sustainable reuse of clothing. It takes clothes donated by the public, retailers and manufacturers, and sorts, washes and irons them before delivering them to those in need.
"[We're] almost entirely managed and run by volunteers and this funding will enable the charity to continue to support the local community," co-founder Kester Russell says.
Next up, there's GL4, which brings the arts to people who might otherwise miss out. The organisation transforms unlikely spaces such as sports halls, churches, schools and libraries into theatre venues and stages productions throughout the year. It also encourages young people to sing, beatbox, rap and to take part in youth theatre.
"We believe theatre, arts and culture should be accessible to all," producer Naomi Draper says, adding that the funding will go towards building a website and reaching younger children.
The fourth winner was HotScots FC, Scotland's first LGBT+ football club, which was set up in 2007 and is based in Edinburgh.
"HotScots FC was set up to break down barriers and provide a safe space for people in the LGBT+ and wider community to play the sport they love," says the club's Chair Alicia Hartman. The funding will be used to provide more football opportunities and to attract new members, she says.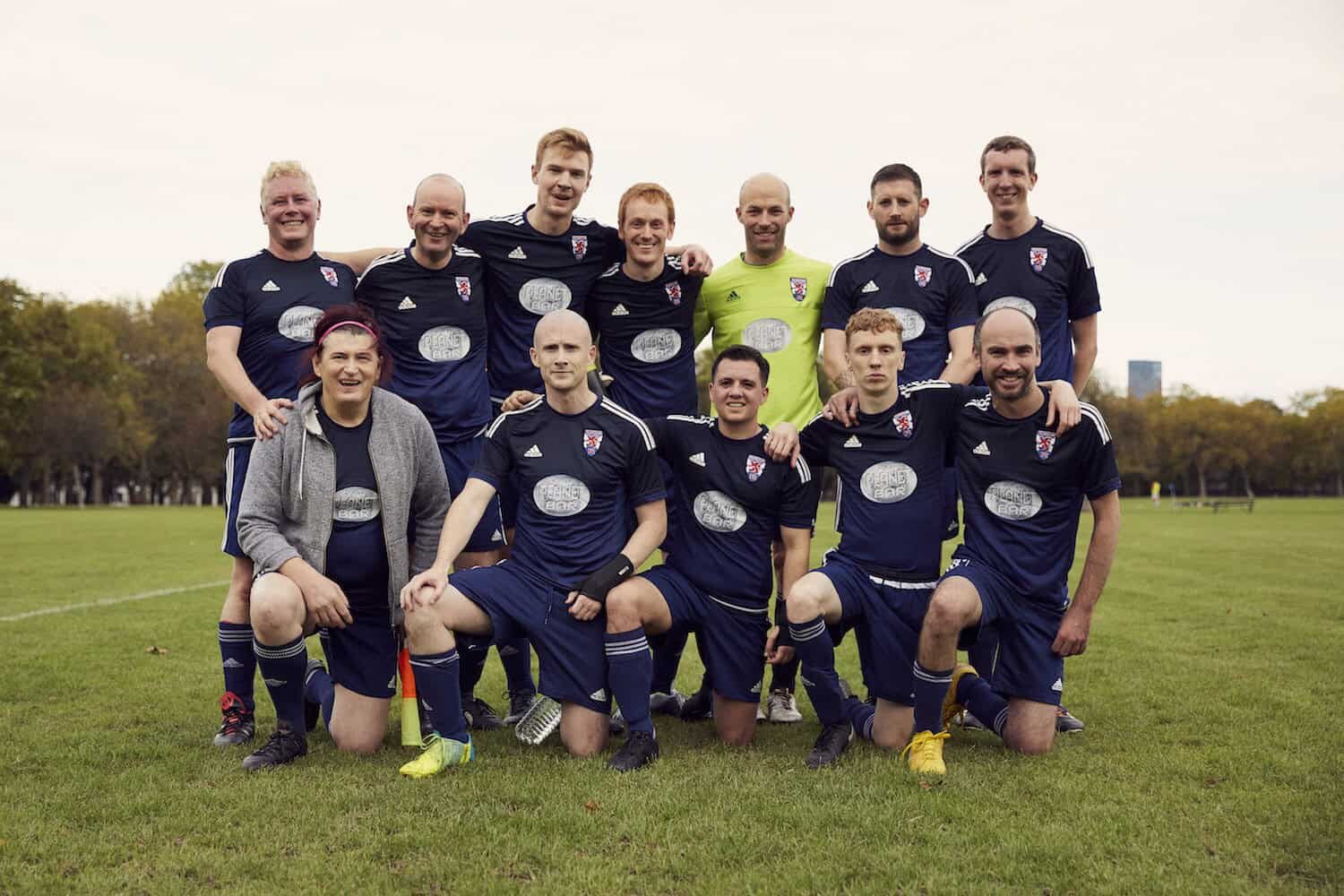 The competition was established by giffgaff in an effort to foster a greater sense of togetherness in the UK. A survey by the mobile network found just 24 per cent of people believe community spirit is alive and well in the UK. Through The Community Projects competition, giffgaff wanted to celebrate and support unsung heroes who are already making a tangible difference in their communities.
"In the current climate, community is particularly important," explains giffgaff's chief executive, Ash Schofield. "We want to give back to people and groups that are driving real social change."
The winners were chosen by a hand-selected panel of experts including Saeed Atcha, government social mobility commissioner; Anisa Sanusi, founder of Limit Break, a mentorship programme for women in the games industry; Bobby Kasanga, founder of Hackney Wick FC, a community club helping young people stay out of gangs through sport; and Jenna Campbell and Jessica Howell, founder and editor of NRTH LASS magazine, which champions female talent in Northern England.
Featured image: HotScots FC, photographed by James Starkey