From a company making clothes from nylon ocean and landfill waste, to one whose makers come from women's groups and charities, four brands that are breathing new life into British fashion manufacturing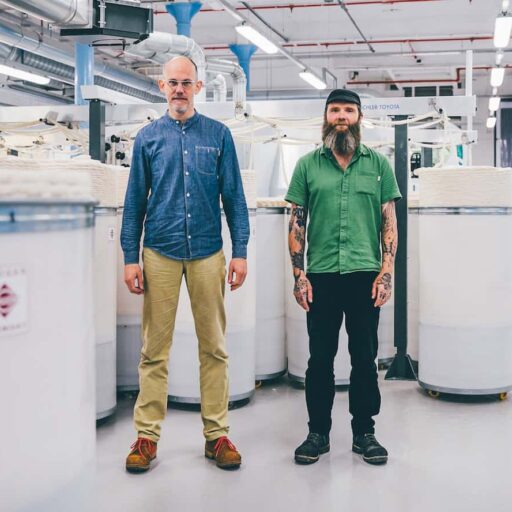 Wearing the trousers: HebTroCo
Two years ago, over a pint, two men had an idea. Brant Richards and Ed Oxley (pictured left), were supping Trouser Town ale when they wondered if they could get Hebden Bridge, once nicknamed Trouser Town, making quality kecks once again. Unlike most beer-inspired wisdom, this actually went somewhere. Since launching in 2016 with trews made from tough, traditional fabrics like moleskin and corduroy, HebTroCo has branched out into boots, belts and jackets. Getting things made well in Britain remains core to the business: it offers a lifetime manufacturing guarantee on all of its clothing.
Image: Alex de Palma
With no backing other than an initial crowdfunding campaign, we made it work. No investors, no trust fund, no shady past in advertising or the illegal drugs trade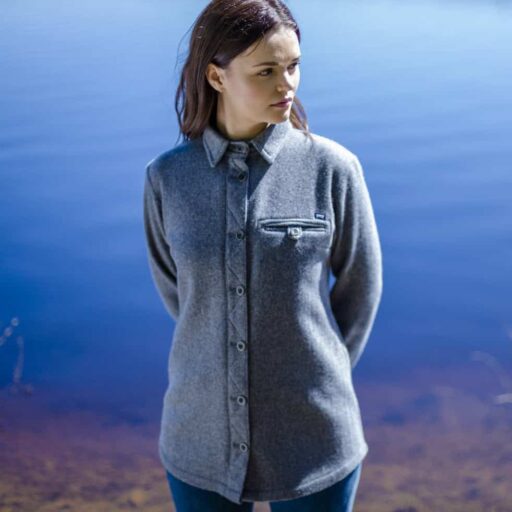 Wild and Woolly: McNair
The team at McNair want to replace your snowboarding jacket (or just your mac) with one of their 'unplastic jackets', a heavy-duty merino mountain shirt. As the company's website prompts: "Have you ever thought that it looks strange when hundreds of people spill out on to pristine snowy mountains dressed in very expensive bright plastic clothes?" McNair's shirts are 'made properly' from natural fibres in Huddersfield, a town that is world-renowned for its woollen industry. These aren't the cheapest of garments, but you certainly won't be sending them to landfill after a season either.
Image: Paudie Spillane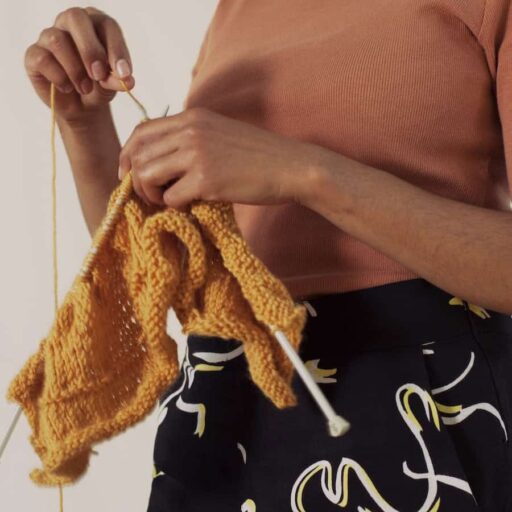 Singing from an ethical hymn sheet: Birdsong
It's estimated that 60 million women aged 18-35 worldwide who work in the garment industry make less than the UK minimum wage. Fashion brand Birdsong niftily bypasses the possibility of exploitative working conditions: its makers are UK women's groups and charities. All the women they partner with are paid a London living wage. Knitwear, for example, is made at the Bradbury Centre in Kingston, and by the Knit & Natter group in Enfield. Another group is Heba, a Brick Lane-based collective of migrant and refugee women. All marketing images are strictly Photoshop-free.
Image: Elle Hardwick / Novel Beings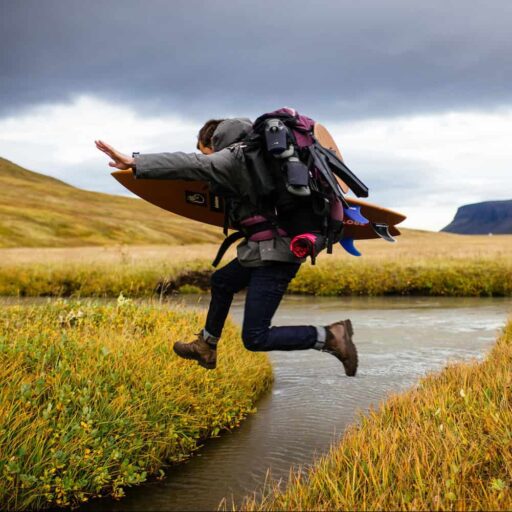 Jumping on board: Finisterre
Finisterre is a Cornwall-based surf brand whose name comes from the rugged French headland that bears the full brunt of North Atlantic gales. Some Finisterre products make use of Econyl yarn, which is made from regenerated nylon waste collected from oceans and landfill and turned into high quality fibres. The waste comes from many sources: from discarded fishing nets to disused carpets. From its clifftop workshop, the Finisterre team is also working on the world's first wetsuit recycling programme and has recently achieved B Corp status – which is like a fair trade stamp for business.
Image: Finisterre