A couple have implemented hundreds of eco-innovations in their Victorian house in Manchester, making it one of Europe's most efficient buildings
One semi-detached house is much the same as another, right? Not number 6 Zetland Road. In the weeks after going on sale, it generated the most online views the estate agent that was negotiating its sale has ever seen.
From the outside, the five-bedroom home looks much like all the other red-brick Victorian properties in Chorlton, a leafy suburb of Manchester. It features large bay windows, ornate trim above the porch and steep pitches on the roof.
The wow factor only really kicks in once you step through the copper-green front door. From floor to ceiling (and above too: there are state-of-the-art photovoltaic panels on the roof), the townhouse is packed to the rafters with eco-innovations.
Wife and husband team Ellie and Kit Knowles have spent nearly three years of their lives turning the building (and the one next door) into one of the most planet-friendly properties in the country.
They are hoping it will provide a model for thousands of other old, draughty terraced houses to follow suit.
"The UK has a lot of climate targets for 2050. If we're going to hit them, then we need to sort out problems in the built environment," says Kit, a 32-year-old chemical engineer turned sustainability specialist. "New-builds will be part of that, but 80 per cent of the problem lies with our existing housing stock."
Such is the couple's enthusiasm, they haven't just met the Passivhaus eco-home certification – the global gold standard for low-impact properties – but they have exceeded it with half a dozen world firsts.
Take the hot water. The home is equipped with a boiler that uses an inlet diffuser to keep hot and cold water separate. It also has sensors, ensuring that just the right amount of water is heated and not a drop more.
New-builds will be part of hitting the UK's climate targets, but 80 per cent of the problem lies with our existing housing stock
Another energy-saving first centres on the insulation, which is made from 100 pallets of recycled newspapers and wood fibres. As well as eliminating all draughts, it is entirely free of petrochemicals. A mechanical ventilation with heat recovery system cleans airborne germs and particulates such as pollen from the home.
If the estate agent's blurb is to be believed, the house's future owners will save £5,000 a year thanks to no energy bills and minimal maintenance.
Energy costs aside, future occupants stand to be healthier as well. As the house is fitted throughout with lime-plastered walls and copper and brass surfaces, opportunities for disease-carrying bacteria and fungi to spread are apparently almost nil.
Dirty hand wash water directly flushes the toilet and, outside, a drainage system made from recycled car tyres relieves stress on the drains. The wooden external cladding is 'pre-fossilised', meaning it is resistant to rot and UV degradation. Meanwhile, the copper guttering and downpipes are expected to last more than 100 years.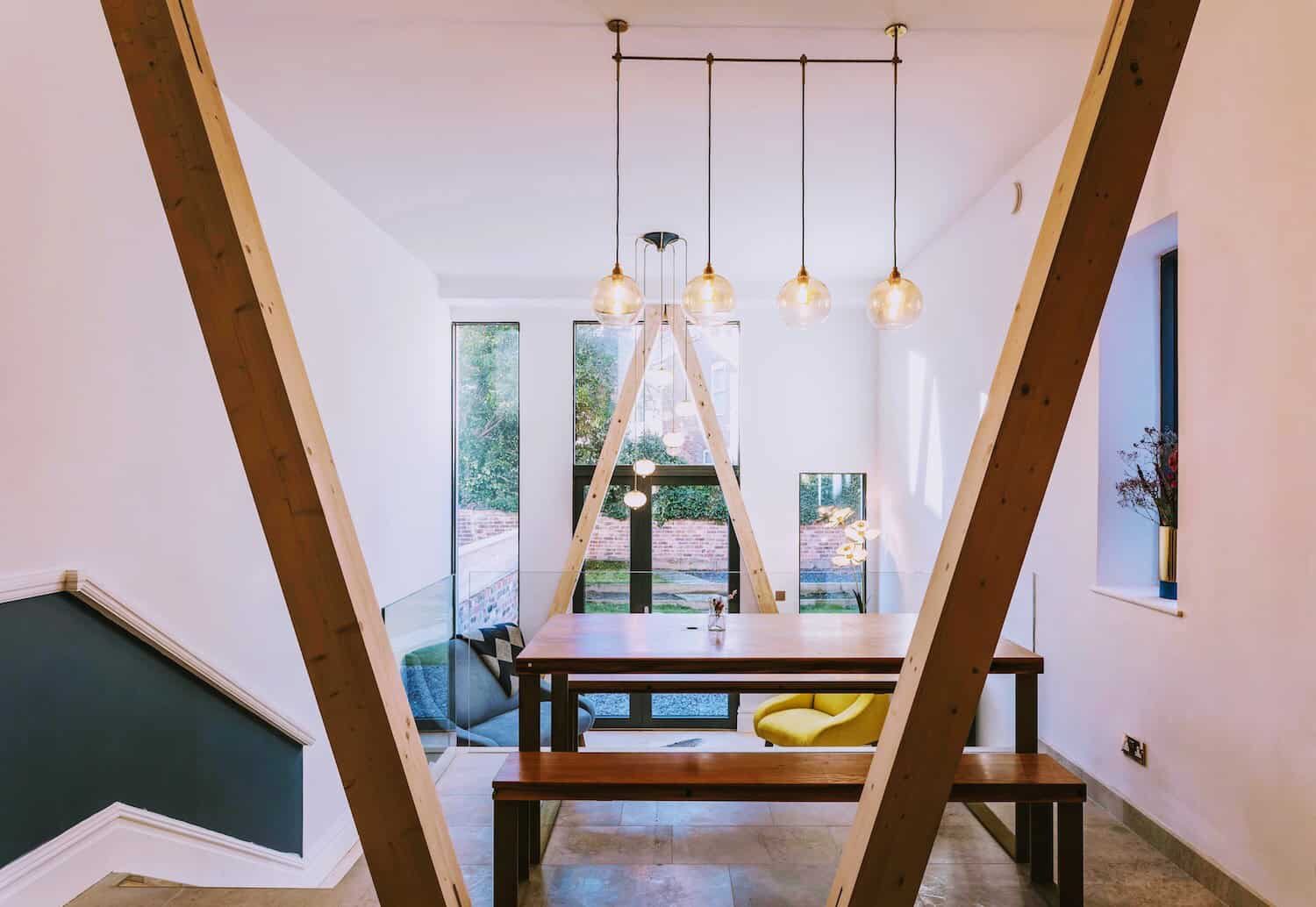 But is it really feasible for the owners of the UK's 8 million pre-1930s properties to do the same? The developers insist they can, although perhaps not directly. DIY enthusiasts be warned: a serious eco-refit requires experienced contractors, of whom – fortunately – there are a growing number. Affordability is another key consideration: what happens if homeowners have no or relatively little free cash to implement retrofitted measures?
Ecospheric, Kit's company, also plans to install similar technologies as those in the Zetland Road property in a Manchester-based social housing project that it has planned for 2020.
They haven't just met the Passivhaus eco-home certification – they have exceeded it with half a dozen world firsts
But large-scale uptake will require changes to public policy, he acknowledges. At present, rules governing the environmental standards of retrofits do not exist: Kit would like that to be changed immediately.
For inspiration, he points to city legislators in Vancouver, Canada, who have signed off a plan to achieve full renewable energy in all houses in the city by 2050. As an interim measure, all new buildings need to be zero-emission by 2030.
"The plan has managed the unthinkable," Kit says. "It got all the large developers to agree to legislation that required them to build to Passivhaus building standards."
Back at number 6 Zetland Road, Ecospheric says it will plough back all the profits from the sale into future eco-build projects. There could be plenty of money to get to grips with: the asking price now stands at £925,000.
In photos: number 6 Zetland Road
Be the bearer of good news

Inspire friends and family this Christmas, with a gift subscription to
Positive News magazine
Buy now