The team behind the Creative Mentor Network aim to help young people from diverse backgrounds overcome the obstacles to creative careers
"Getting into advertising was the hardest part of the job", says Emily Stewart, an account director at a major creative agency. "When I started out, it seemed like a mythical industry – one in which you had to know someone to get in."
With an estimated 60 per cent of jobs going unadvertised, the creative industry can indeed be tough to crack. Entry points are often limited to the well-educated, the well-connected, the well-off – and the white. Many people who do find careers do so through existing connections or unpaid internships, which exclude young people from low-income backgrounds.
---
Discover a world of inspiration.
---
This struggle is one of the reasons why Stewart signed up as a mentor in the Creative Mentor Network. For four months, she was paired with Esme Kontoh – a sixth-former from London with aspirations to work in the media. The pair met for an hour a week, discussing the roles available in advertising, the skills needed, and potential routes in.
Kontoh says: "I learned that there were a range of different routes you could take to get into the industry, and realised that it was more diverse than I once thought."
That said, while diversity may be a buzzword in creative circles, the statistics are revealing. In design and fashion, under 9 per cent of employees are from black, Asian and minority ethnic backgrounds, and in film and TV production that figure is just 3 per cent.
In journalism, 80 per cent of the top echelon of editors are privately educated, compared to just 18 per cent of Britain's population.
When Isabel Farchy founded the non profit Creative Mentor Network in 2015, this was among the issues she wanted to address: "There are so many creative businesses talking about the importance of hiring diverse talent", she says, "but I worry that talking about it in some way absolves people from doing anything about it."
I learned that there were a range of different routes you could take to get into the industry, and realised that it was more diverse than I once thought
A former teacher of English and media, Farchy was working in an academy in west London when she realised the extent of the problem. Locked out by old boys' networks, financially impossible internships, limited careers guidance and a pervasive lack of industry awareness, many creative teenagers were leaving school with little or no understanding of creative careers. Some relegated their passion to a hobby while others chose to abandon it altogether.
"As the fastest-growing sector and the biggest graduate employer, the creative industries should be a focus for careers departments," Farchy notes.
But they often are not, and parents from low-income families often discourage their children from taking what is seen as a risky option. The network selects pupils from schools with a high proportion of students on free school meals and high levels of ethnic diversity, and links them with creative professionals. The mentors span advertising, design, film and TV.
The aim is that the young people leave the scheme with at least four connections in their chosen sector. Farchy plans to expand the network to 50 schools in London in 2018, and then to other cities. But this is no one-way street: mentors get access to fresh perspectives from outside their bubble and access to untapped young talent. In some cases? They may even be meeting a future employee.
Images: Creative Mentor Network
---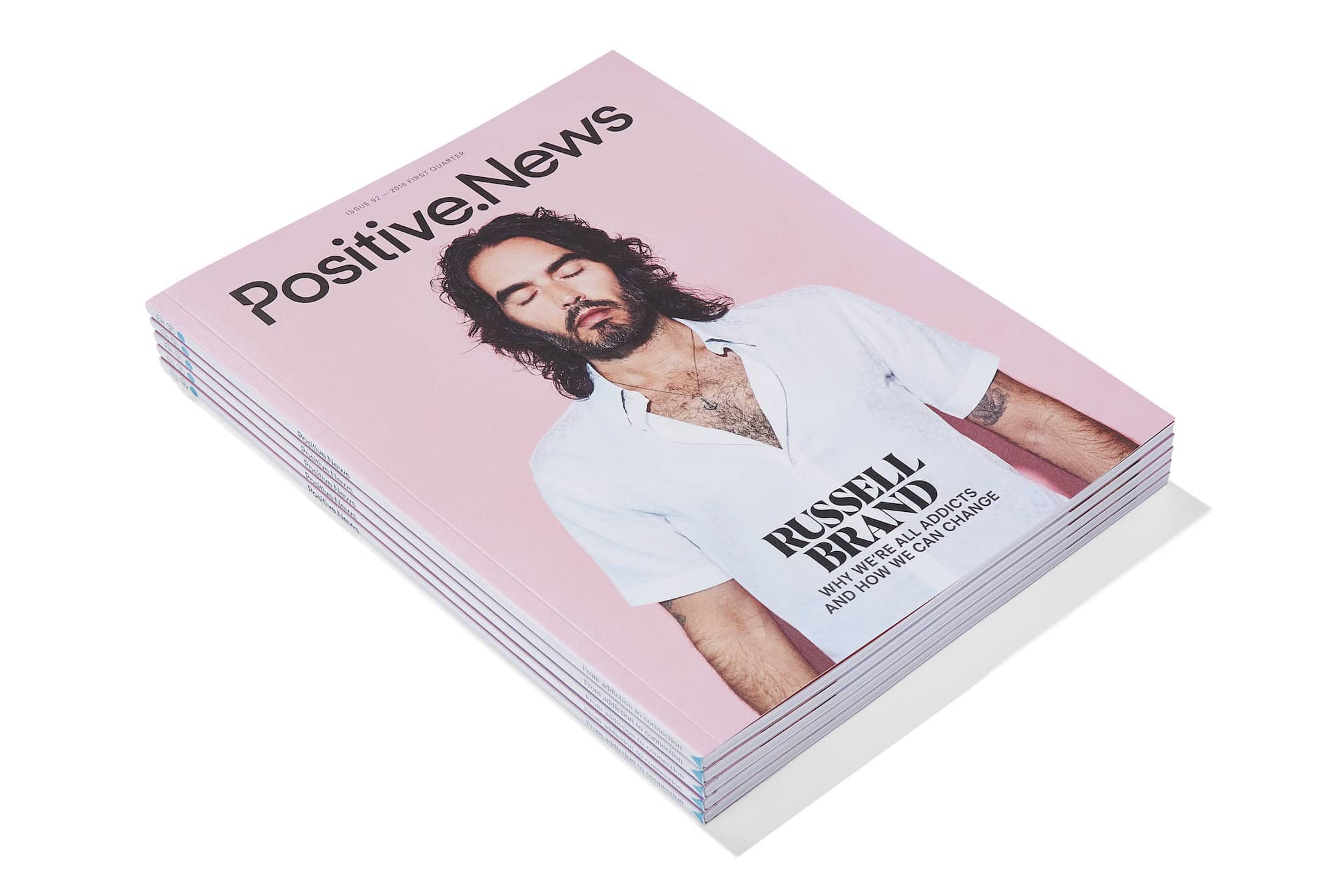 This article is featured in issue 92 of Positive News magazine. Subscribe now to get the magazine delivered to your door each quarter.