A viral campaign from charities to 'reclaim social media for good' has inspired thousands of positive messages on Twitter and other social networks
A campaign to 'reclaim social media for good' went viral this week, with thousands of people, charities and other social organisations calling for more positivity on social media.
Under the hashtag #ReclaimSocial, the movement trended on Twitter, and has already reached more than 14 million people, according to organisers. Thousands of tweets and other social media posts demonstrate the demand for more inspiring stories, they say.
First instigated in February 2018 by technology-for-good company Lightful, this week's campaign has been amplified by large and small charities from the UK, US and elsewhere around the world. Messages of hope, positivity and impact have been posted by the likes of WWF UK, Samaritans, Macmillan Cancer Support, the Royal National Lifeboat Institution, The Big Give and the American Foundation for Suicide Prevention.
WWF UK posted inspiring stories about the beauty of nature, while Samaritans posted about the need to be surrounded by a supportive community during difficult times.
Celebrities and social influencers also got involved, such as the actor Rob Delaney sharing stories on child bereavement, and footballer and social activist Neville Southall, who focused on developments that have helped speed up the treatment of pancreatic cancer.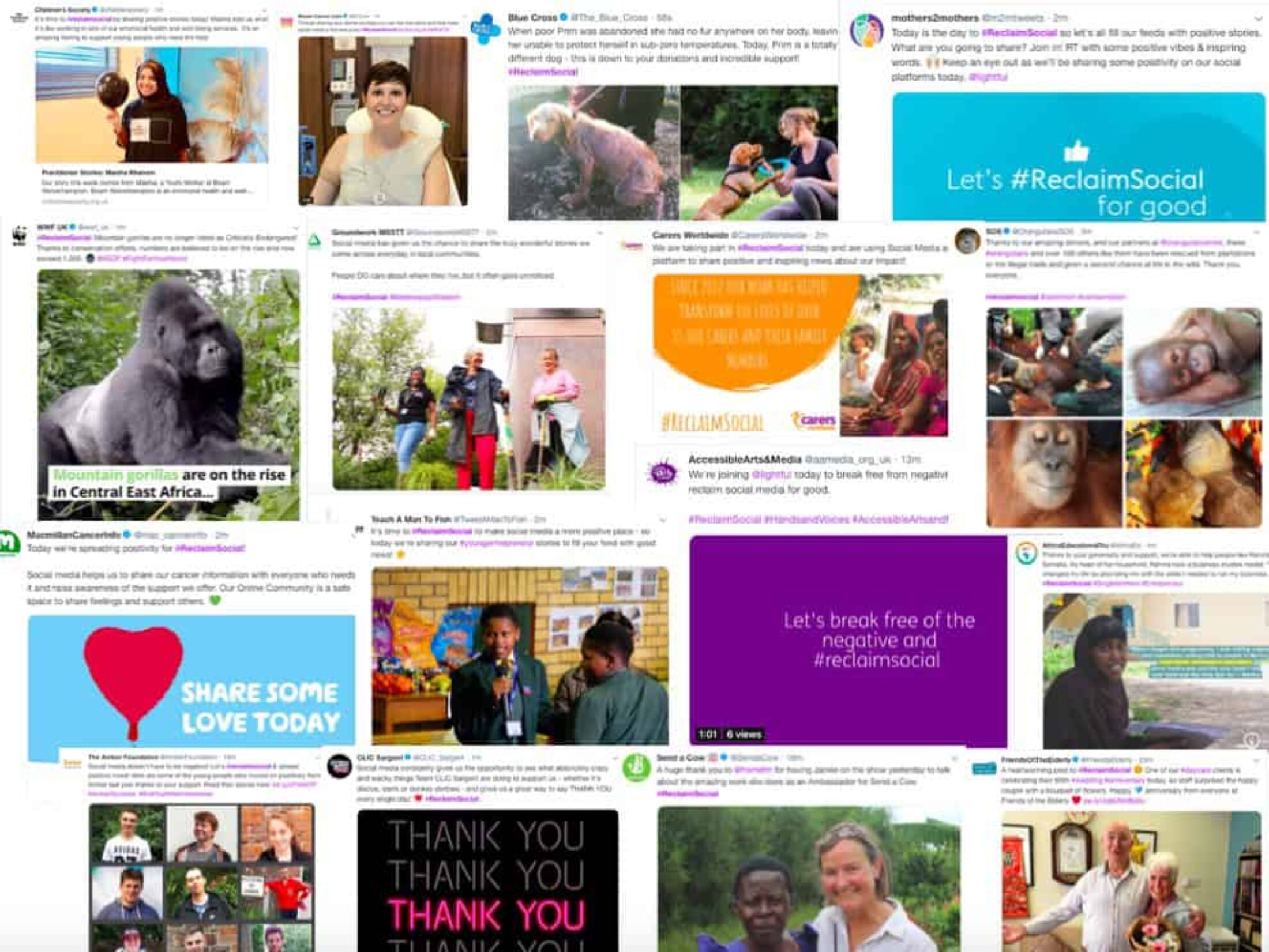 Vinay Nair, CEO and co-founder of Lightful, said:​ "It is an incredible feeling to have such positivity rolling through our social media feeds. It makes us realise that we can, and must, re-establish this as the norm.
"Charities and social enterprises have some of the best stories to tell, and today is demonstrating that there is a real craving to push away negative and nefarious messages, and make it a time to #ReclaimSocial – for good."
Featured image: Sara Kurfess