Positive News reader Ann Barnes explains what writing to an inmate on death row in the US taught her
"There is something special in everybody – we're impoverished if we don't see it."
Ann Barnes has a knack for seeing the positive in people, even where others might say there is no positive to find.
A long-time reader of Positive News – "I think everyone gets fed up with reading bad news all the time," she says – Barnes spent five years writing to a pen pal on death row in Texas, Larry Swearingen.
"He'd been there for a while," she explains. "He was allowed a newspaper, which obviously meant a huge amount to him because it allowed him to keep in touch with the outside world. But he did say in one of his letters, 'It's all such awful news, why can't anybody ever print happy stuff?' "I thought the obvious thing was to get him a subscription to Positive News."
Swearingen received his copy of the magazine every quarter and, Barnes says, would often share it among his fellow inmates. "The first issue he got had an article on LGBT rights and his daughter had just come out. Larry found it supportive and affirming. It was the right article at the right time," she says.
There's good in everybody and we don't see it sometimes
Barnes' friendship with Swearingen came about through LifeLines, a UK charity that supports prisoners on death row in the US via letter writing. He was imprisoned in 2000 for the rape and murder of Melissa Trotter, a student.
"If anybody has been involved in a murder they are [seen as] the dregs," says Barnes, who wanted to take a broader view. "He was very outward looking," she claims. "For someone who's been locked up in a cell for 19 years to be able to reach out was humbling."
Swearingen helped Barnes in a local campaign she was involved with, to get a new cycle track along a road outside Cambridge. "He wrote to the district council, the parish council. He painted the most amazing picture for us to make into cards and sell to raise money for the cycle track. He did everything," she says.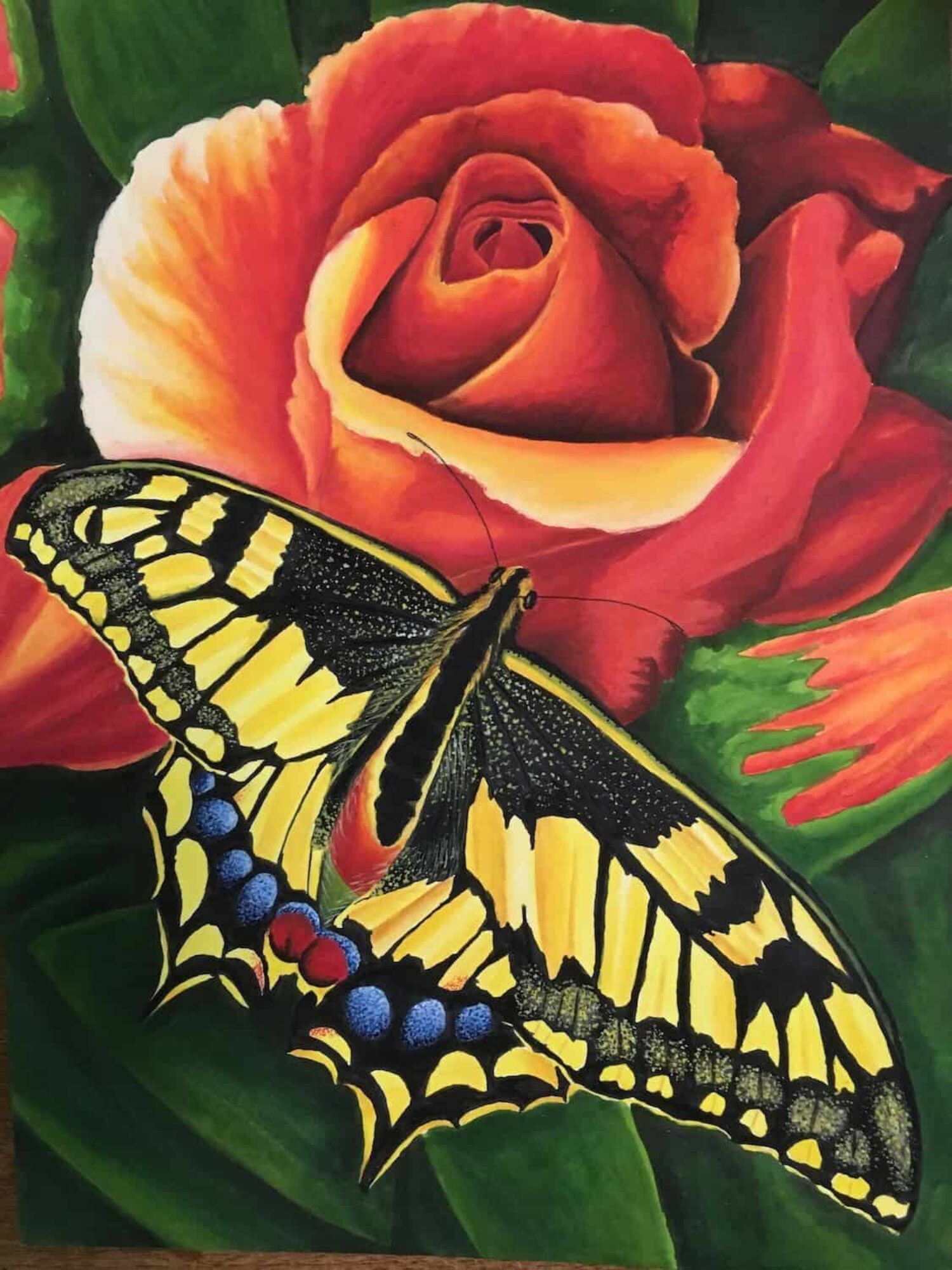 Despite five stays of execution, Swearingen was executed in August 2019. "It was one of the toughest bereavements I've had to handle," Barnes says. "Such a waste of humanity. There's good in everybody and we don't see it sometimes."
By being in contact with someone on death row, Barnes says she's now more aware of the "incredible" kindness that people in dire circumstances can show to each other. "After Hurricane Harvey [in 2017], a lot of Texas was under water. The guys on the row – some of them get almost no money – got together about $500 (£375) to send to the community. There was so much I learned about the goodness of human nature."