Groups for LGBTQ+ people of faith are showing that love for a partner, whoever they are, can go hand in hand with love of God
Joe Stanley was 13 years old when he came out as gay to his mother. Raised as a Catholic in 1960s Northern Ireland, he was promptly sent to a psychiatrist. Although he was told he didn't need treatment, the experience meant Stanley didn't speak about his sexuality again until he was 22.
Stanley, now 62, says he has a good relationship with his family these days. But he was always fulfilled by his faith and didn't believe that being gay should pose a barrier to him practising it. "I was always quite comfortable going to mass and participating and seeing myself as a Catholic," explains Stanley, pictured above. "But, of course, I met lots of Catholics who hadn't had the same experience."
In 2002, Stanley began attending a twice-monthly mass for LGBTQ+ Catholics in Soho, and three years later was elected chair of the organising council. The so-called Soho Masses ran until 2013, attracting around 140 people at their peak.
"It was very affirming," says Stanley. "It was very successful in reaching out to a lot of people who hadn't felt at home in a church before."
Religion and LGBTQ+ groups have long had a turbulent relationship. Thankfully, that narrative is changing. A growing number of LGBTQ+ people of faith, such as Stanley, are working to show that religion is compatible with any sexuality or gender identity. Other Christian groups and churches promoting inclusivity include Open Table, a network of worship communities that specifically welcome people of all sexualities and gender identities, and the Metropolitan Community Church of North London, which supports LGBTQ+ asylum seekers.
"One of the best things I did was to separate culture from religion and to have my personal relationship with God," explains Faizan, 48, a non-binary queer Muslim. Faizan (who prefers not to disclose their full name) says: "At the end of the day, I have to answer for my actions in my life. I can confidently say that I'm on the right track. I'm not perfect, I never will be perfect, but no Muslim is perfect."
Faizan is the co-founder of Imaan, a charity supporting the LGBTQ+ Muslim community. In 2019, the group ran a successful crowdfunding campaign to hold a Muslim Pride festival. The event was scheduled to take place in London in April, but has now been postponed until December.
"Our two identities, both Muslims and LGBTQI communities, are really under the spotlight and really vilified at the moment," explains Faizan. "That's why it felt really important to have an event that was really celebrating ourselves."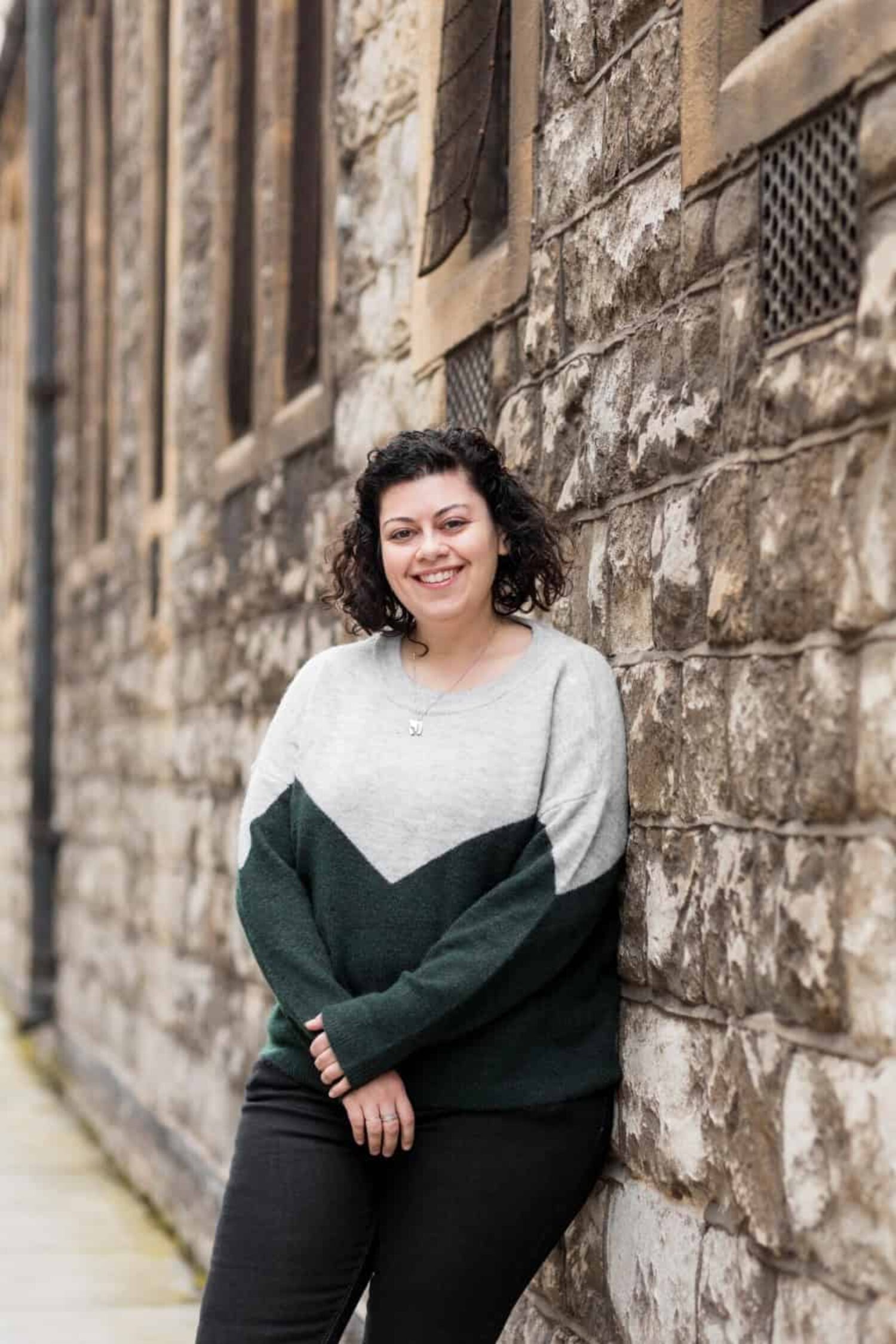 Similarly, Oli Davidson, 26, set up Laviot, a group to support Jewish women and non-binary people in the queer community, in 2018 with a friend, as they felt that the existing Jewish LGBTQ+ groups were dominated by men. The group has grown more quickly than Davidson expected. There are now more than 200 people in its Facebook group, who put on services, monthly learning events and socials.
She points to one member, who recently came to Laviot and led a service. A few years ago, that person had left behind the Orthodox community in which they had grown up, where they were married with children, in order to embrace their identity.
For Davidson, Judaism is fundamentally rooted in individual practice in a communal space, whatever that space may be. "Laviot has reaffirmed that feeling for me, but it has also given me loads of exposure to different ways of seeing it and [other people's] experiences and journeys," she says. "That's how it has very much improved my life."
I have to answer for my actions in my life – I can confidently say that I'm on the right track
Apart from one rabbi, who she remembers saying that Jewish people shouldn't be gay, Davidson has never heard anything homophobic in her home or at her Modern Orthodox synagogue in London, where she was raised. "[But] I knew it would still be a conversation," she says. "I was still raised to have this idea of what my future would look like. It was not just a readjustment for my parents, but it was a readjustment for me [as well]."
Davidson met her girlfriend at a progressive Jewish youth camp, which included LGBTQ+ senior figures and held discussions on gay rights. The couple have been together since 2016. Davidson came out to her family, with whom she has a good relationship, in 2017.
"No one made me feel wrong about it," she says. "No one brought up religion to do with it."
But not everyone has such positive experiences with family. According to charity the Albert Kennedy Trust, nearly half of homeless LGBTQ+ youth are from faith backgrounds. Indeed, last year, parents in Birmingham protested that LGBTQ+ relationship education in a primary school was contrary to their Islamic faith.
Growing up, Faizan went to the mosque every day and found it hard to reconcile faith with sexuality. "I really struggled, like a lot of people do even today," explains Faizan. "We've seen in the last 20 years of being involved in Imaan how dreadful things can get for people. We've lost some people through this conflict."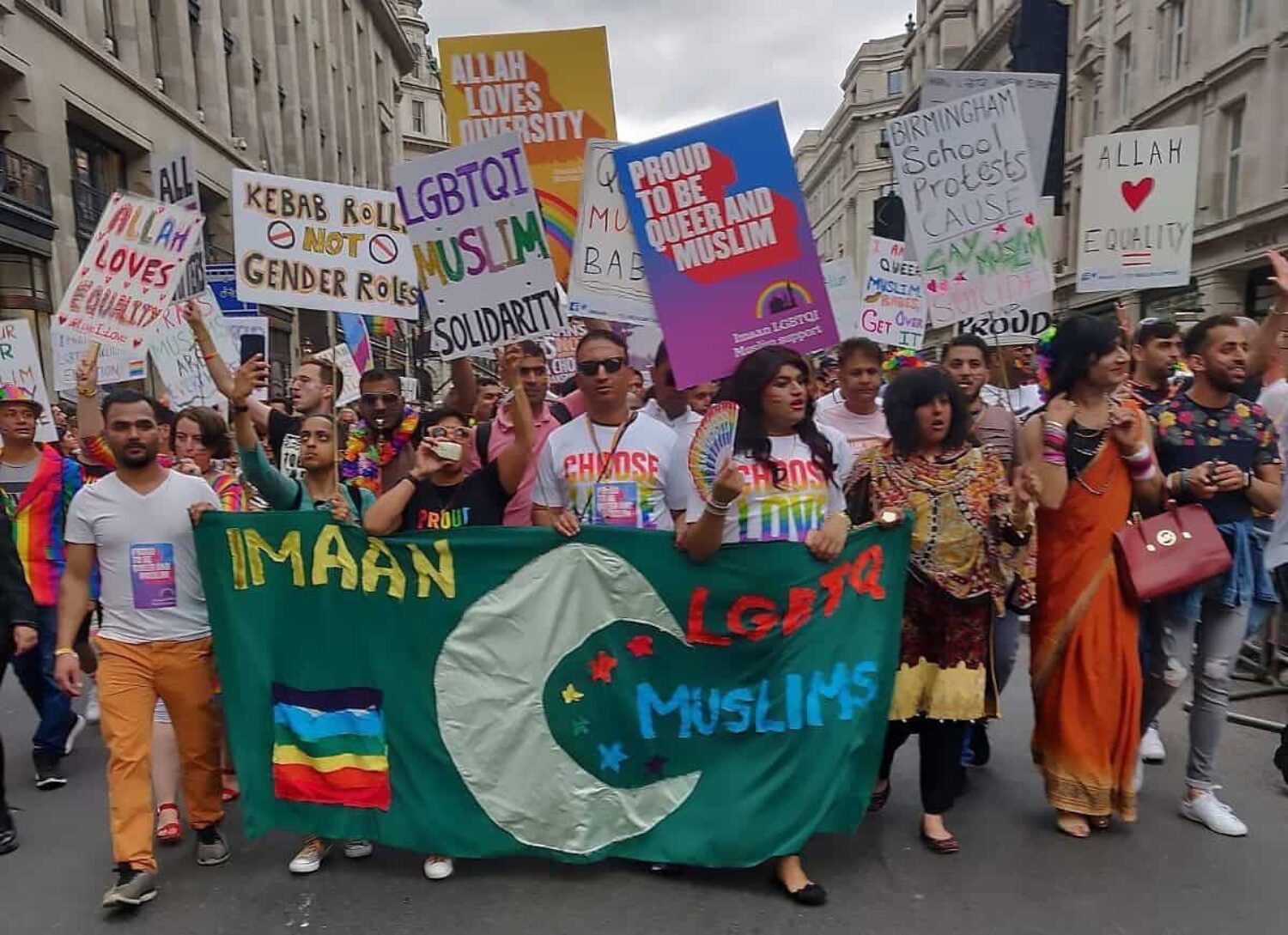 Another charity, the Naz and Matt Foundation, was set up by Matthew Ogston to combat religious homophobia, after his fiancé died by suicide shortly after coming out to his strict Muslim family. Similarly, the Church of St James in Didsbury held its first Pride event in 2019 after a lesbian teen member took her own life, fearful of how her community might react to her sexuality.
Facing homophobia and bullying takes its toll on mental health. A 2018 report by LGBTQ+ charity Stonewall revealed that more than half of all LGBTQ+ people had experienced depression in the past year. Almost half the trans people interviewed had considered taking their own life.
Although Stanley's group, now called LGBT+ Catholics Westminster, had to move again to a church in Mayfair in 2013, it still holds masses on the second and fourth Sundays of every month. Last year, some of its members even met Pope Francis at the Vatican.
"There have been maybe four or five minor incidents of homophobia over the last seven years," says Stanley. He highlights letters of complaint from conservative Catholics and a group of parishioners mocking some transgender worshippers as low moments. "But, on the whole, it's been successful," he adds.
"I have a real sense of God's presence in the world. I don't feel that He's a judgmental, merciless old bastard who's going to exclude me from His presence because I happen to love my partner."
Main image: Sam Bush for Positive News