We meet the team developing portable emergency wifi boxes. In refugee camps and soon on the Mediterranean, they are connecting some of the world's most vulnerable people
"Sometimes the ability to send a single message can be the difference between life and death," says Richard Thanki. He is part of Jangala, a four-person team that makes portable wifi boxes for displaced communities.
In December 2015, their wifi network was switched on in the Calais Jungle, 11 months after the first refugees had arrived. Armed with a single 4G sim card and a homemade wifi system, Jangala was connecting 5,000 users each week until the camp's demolition the following October. By blocking adverts and traffic shaping (limiting video streaming quality), they managed to stretch €30 (£22.80) worth of data, 75 gigabytes, each day to serve the camp.
Jangala stemmed from The Worldwide Tribe, a charity founded by siblings Jaz and Nils O'Hara in 2015, when they were 25 and 24. Their parents had fostered a 15-year-old Eritrean boy, and the pair went on to visit the Calais Jungle. Inspired, Jaz wrote a Facebook post, asking for donations. It went viral, and when they went on to crowdfund £250,000, the charity was born.
Samson Rinaldi, who builds the wifi boxes, is a trained sculptor, while Thanki gave up his PhD and joined the O'Haras after hearing of their work through friends. Now, the foursome is based in a workspace-cum-climbing centre in Walthamstow, north-east London.
On the shores of the Greek island of Lesbos, Worldwide Tribe volunteers saw wet and hungry people come off the boats following perilous journeys across the Mediterranean. "The first thing they wanted to do was borrow someone's phone, get an internet connection, contact their family and let them know they were OK," Rinaldi recalls. Recognition of this vital need for communication drives the group's work.
Is wifi now a human right? The Jangala team is adamant that it is. A number of the UN sustainable development goals rely on internet access, which roughly only half of the world's population has.
In Calais, Jangala allowed refugees to share their experiences online and to contact family and friends, helping to combat their sense of isolation. Thanki mentions one instance of a Syrian man 'meeting' a friend's baby, born since his departure, via a video call to Damascus. Camp wifi access also allowed people to read about their asylum rights, study new languages and receive local updates. The connection from one box is good enough to provide free access to around 300 people at once, allowing Skype and WhatsApp calls, among other uses.
Camp wifi access also allowed people to read about their asylum rights, study new languages and receive local updates
The team is also developing a Wet Box system, which allows a single boat or multiple boats to connect to a parent ship or shore station. Currently, rhibs – the inflatable boats with rigid hulls that aid workers and doctors use to reach capsized boats in the Mediterranean sea – have trouble communicating by radio, as the signal is patchy. The boxes should allow better quality calls made between the rhibs, and back to shore.
There is scope to use the boxes to connect up many internet-less groups, but Jangala is currently focused on the most vulnerable. "If one day we can make a product that is low cost and can be deployed by anyone, then we would love to play our part in the bigger challenge of connecting the estimated 4 billion unconnected people," says Thanki.
Since 2015, they have dispatched 16 boxes to displaced communities, including tsunami survivors on the Indonesian island of Lombok in August 2018 and a school in Kakuma – a camp
in Kenya that is home to at least 150,000 refugees. "There's so much power here to equalise some of these persistent gaps," notes Thanki.
Bringing Wikipedia to isolated schools around the world could alone be transformative, he thinks.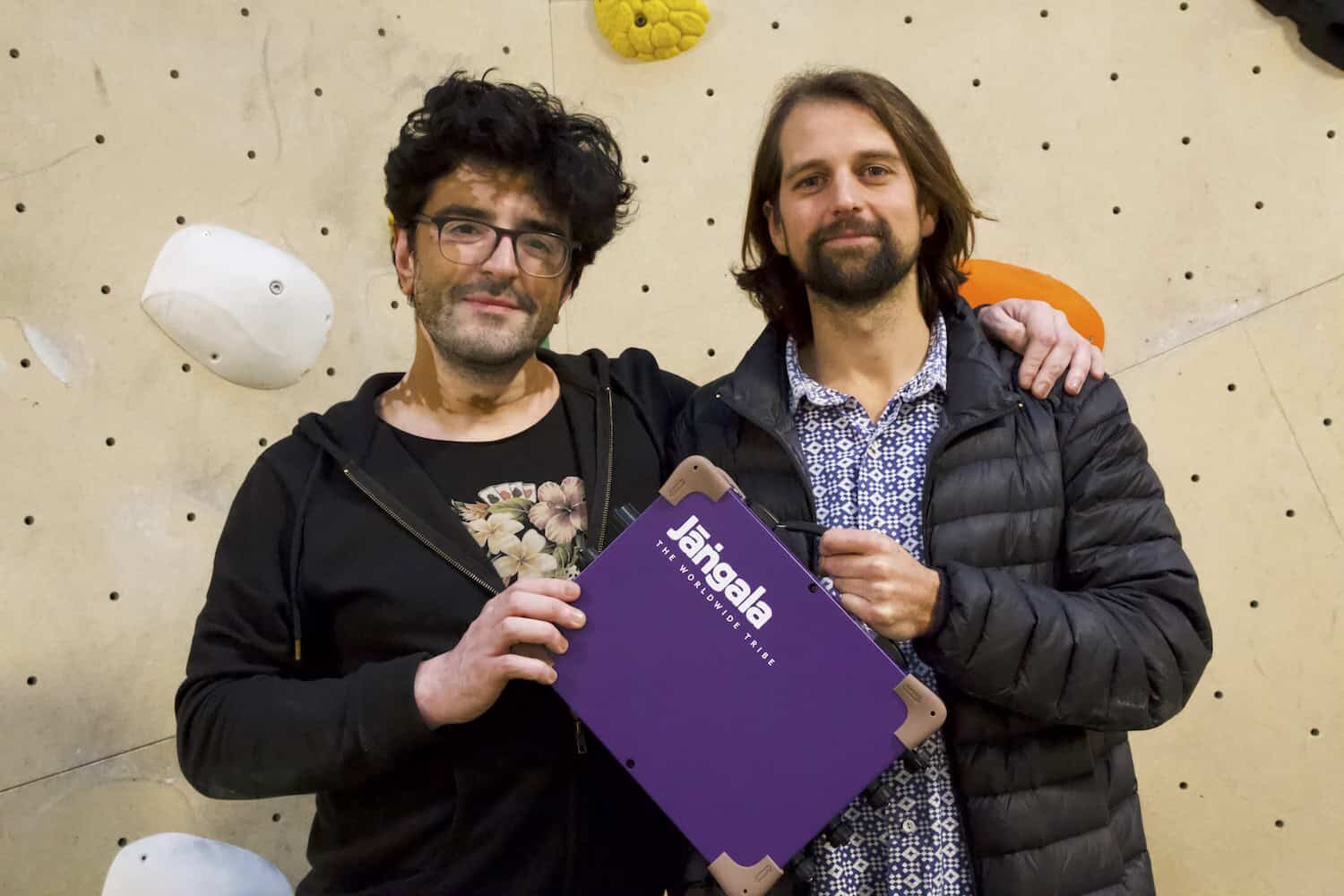 Having been supported by crowdfunding until 2018, when they received funding from larger organisations, the Jangala team intends to become self-sustaining by selling their boxes to other charities. Future plans include installing wifi on fishing boats in south-east Asia, where modern slavery is a serious threat. "Even a few words can make a huge difference," notes Rinaldi about the possibility of sending emails from the boats.
Despite coming up against obstacles, such as new French anti-terrorism laws that may restrict wireless networks "not involving an electronic communications operator", Jangala continues in its aim to provide a platform for refugees. "So often, their story is being told by someone else," says Thanki. "We want to give a voice to the people who lack the ability to join the conversation."
Featured image: Jangala is trialling a Wet Box system for use in rescue boats on the Mediterranean sea, where radio signal is often patchy, photographed by Don Chambers