Garrett Jonsson, 31, was nine when he first saw porn. During 20 years of addiction, he felt intense shame about his habit and tried to avoid it. Despite getting married to Arial, setting up home in Utah and becoming a father, he struggled to give it up. After he eventually found the courage to tell his wife, they have worked together to free Garrett from porn's 'chains'
"I was nine and at a sleepover with friends from football when pornography came on the TV," says Garrett. "From then, I sought it out when I could – from a VHS or magazines. It progressed even more when I got a cell phone. What started as curiosity became a compulsive behaviour. The urge was so strong that I couldn't resist porn, even though there were points where I really didn't want to look at it. No one knew: not my parents, and not my best friends.
"I thought that marriage, being physically intimate with my wife, would change things but I soon realised that wasn't the case. Because I was young and stupid, I didn't know what true physical intimacy was. I hid it from Arial, and lived this double life for four years of our marriage. It really ate up at me. The turning point came when we happened to hear a presentation about how porn affects the brain.
"I felt a sense of catharsis, relief, that I wasn't the only one facing this challenge. I realised that either way, it was going to suck: telling the woman I loved could break her heart, but not telling her was also absolutely no fun. That night, I built up the courage to tell Arial the truth."
Arial: "We were in bed late at night and Garrett told me there was something he needed to say. My mind went in a million directions: 'Is he cheating on me? Does he not love me any more?' After he told me, I couldn't help thinking thoughts like: 'Am I not good or pretty enough to be his wife?'
"These women all have perfect hair, perfect bodies, and I certainly didn't feel like I did. It was difficult for me to get intimate with him for a while – I didn't want to be touched. But I knew he was willing to change. I'd made a commitment to try to be with Garrett forever, and so was prepared to go through the challenge with him."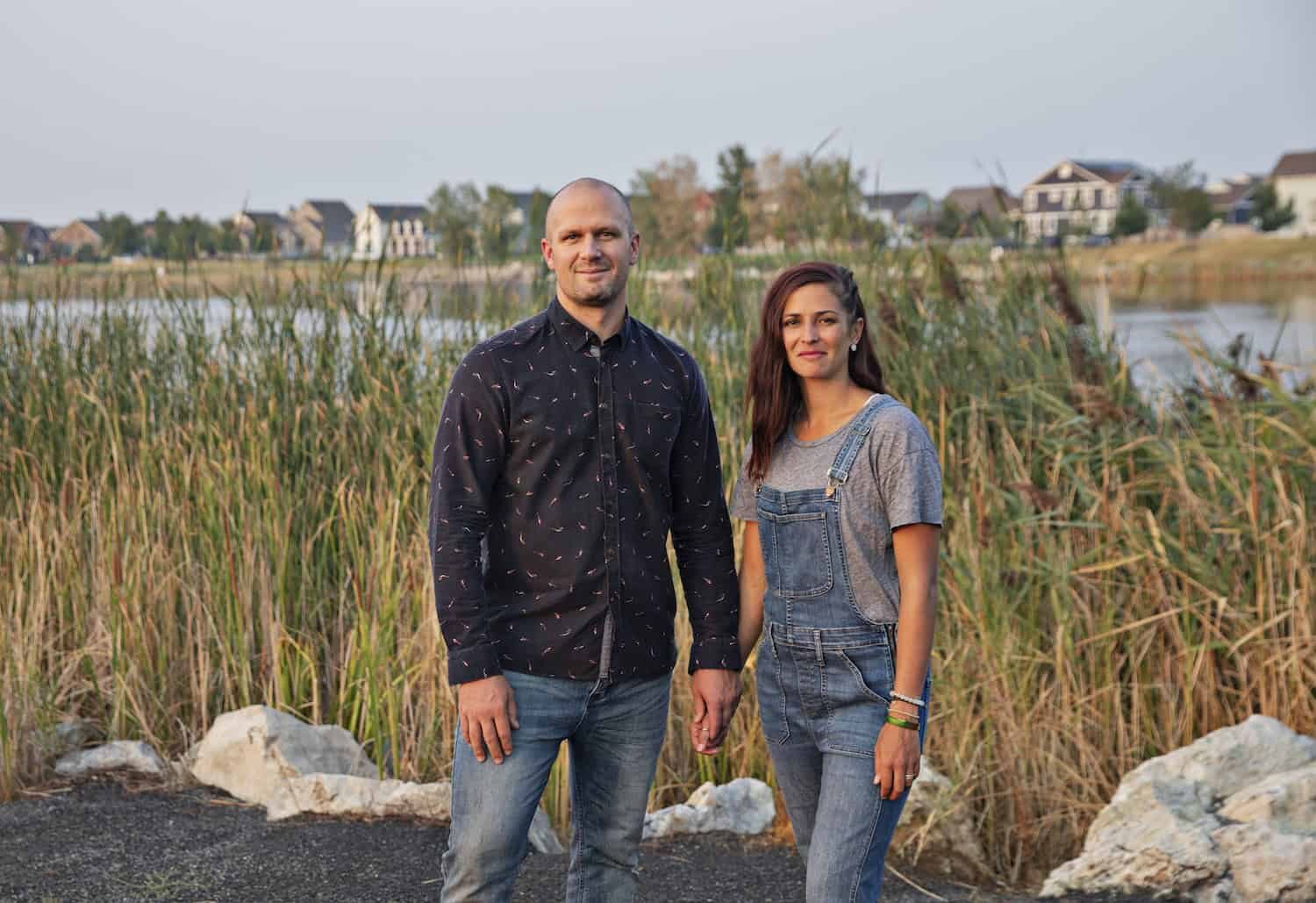 Garrett: "It definitely affected our relationship and it was awkward for a while. One of the ways I tried to cope was to educate myself. I read everything I could about porn's impact on the brain. I also did projects that gave me purpose: running 30 marathons in 30 days wearing handcuffs to symbolise porn's addictive chains, and cycling coast-to-coast dragging literal chains.
"Giving up porn was extremely difficult, but I knew that if my brain could go from a healthy state to a compulsive behaviour, then I could do the reverse too.
I knew that if my brain could go from a healthy state to a compulsive behaviour, then I could do the reverse too
"My advice to anybody struggling with this would be to separate yourself from the compulsive behaviour. Guilt says 'I made a mistake' and shame says 'I am a mistake.' Ask what your goals are three, five years ahead, then run towards them. And look at the hell you'll stay in if you don't make a change.
"Working through this has strengthened our connection and intimacy. Now, we can be 100 per cent transparent with each other."
Photography: Kim Raff
Read more: tackling porn addiction