Victims of terror attacks by Isis, the far right, the IRA and other groups have formed a network that aims to defeat terrorism and support those affected by atrocities
How can we challenge terrorism more effectively? A new network of survivors, and family members who have lost a loved one to terror attacks, aims to 'end the cycle of hate'. Survivors Against Terror has been founded by survivors and bereaved relatives of people killed by Islamist terrorists, in attacks by far-right extremists and by the IRA.
Sajda Mughal, who was in the next tube carriage to one of the 7/7 bombers in 2015 and has since worked to tackle extremism at the grassroots, said: "I survived the 7/7 London bombings and it changed my life. Survivors Against Terror aims to put the voices of terror survivors at the heart of debates over how to best respond to terrorism and extremism, to fight hatred in all its forms and to support families in telling their own story."
---
Get the magazine, join the movement, and help us change the news for good.
---
The project, which launched in January, also aims to ensure that families of people killed by terrorists receive 'the support they deserve'.
"Survivors Against Terror is going to try to educate the public about how they can help. But at its heart, it will be trying to make sure that we don't just respond to terror, we get ahead of it," said co-founder Brendan Cox, whose wife Jo Cox MP was murdered by a far-right extremist.
Dan Hett, whose brother Martyn was killed in the 2017 Manchester Arena bombing, said: "We are quite diverse as a group; ethnically, politically, age-wise. What better way is there to illustrate that terrorism isn't picky about who it affects?"
We will be trying to make sure that we don't just respond to terror, we get ahead of it
The steering group also includes Jo Berry, whose father was killed by the IRA in the 1984 Brighton bombing; Charlotte Dixon-Sutcliffe, whose husband died in the 2016 Brussels metro bombing; Gina Van Dort, who was shot and lost her husband in the 2015 Tunisia beach attack; Mike Haines, whose brother was murdered in Syria by Islamic State; and Travis Frain, who was injured in the 2017 Westminster Bridge attack.
They will campaign on issues including: support for police and security services; tackling hate speech; and the respectful treatment of families and survivors by the mainstream media.
Rebecca Rigby, wife of murdered soldier Lee Rigby, added: "One of the most difficult things I've ever had to do was to sit my little boy down and tell him what happened to his daddy. They have taken so much from so many people, but there are so many more that can stand up and stand together."
Featured image: Sajda Mughal, who survived the London 7/7 bombings in 2005, photographed by Jenny Lewis
---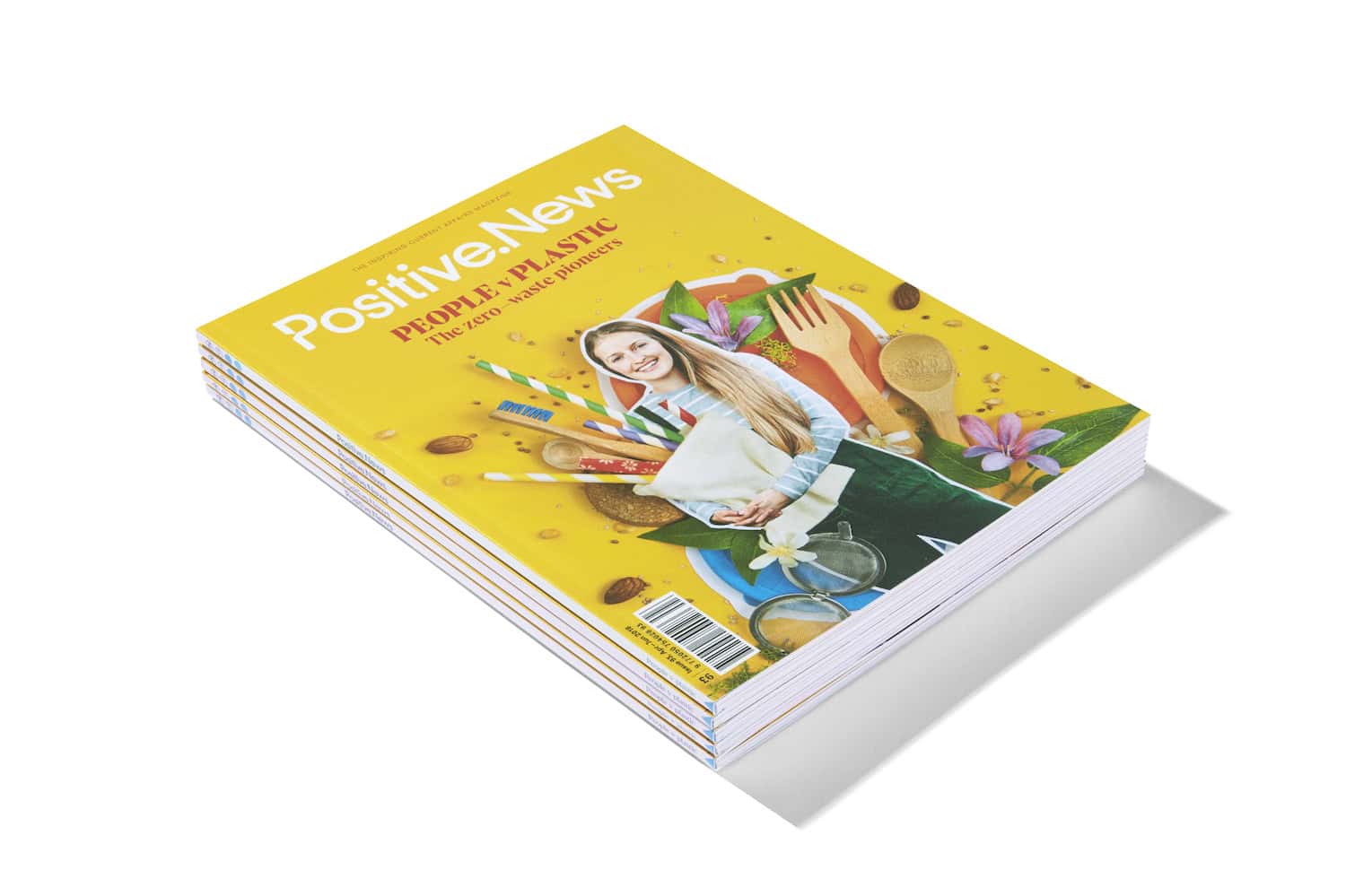 This article is featured in issue 93 of Positive News magazine. Subscribe now to get the magazine delivered to your door each quarter.