Can an industry built on flogging us stuff ever be ethical? We meet the people making 'ad land' more responsible
The camera zooms in. Frame one: Joshua Coombes, hip hairdresser, walking the edgy backstreets of London. Cut to his shoes: Toms, epitome of Californian cool. Closing frames: homeless man, Coombes with scissors in hand, cutting hair, talking, connecting.
Advertising is changing. The crude hard sell is on its way out. Today, it's all to do with ideas: ideas about who you are; ideas about what brands stand for (and what they don't); and ideas about how, together, buyer and brand might help make the world become a brighter, better place.
The recent online video ad for Toms represents a classic of the new genre. The shoes are almost incidental. What counts is that sudden rush of empathy the viewers feel, thanks to a fleeting moment of joy imparted by the idea of a hairdresser-to-the-street-sleepers.
A cynical play? It's a fair question. Advertisers, after all, are masters par excellence of seduction and spin, known for exploiting our desires and fears to sell us stuff – the more, the better.
Toms is no different. Yes, it uses a proportion of its profits to donate shoes to the shoeless and give sight to the sightless, among other laudable projects. But, as with all advertisers around the world, it wants to win your ear – and loosen your purse strings.
What's novel about the Coombes campaign is the method it's using to do so. Aside from the social message, Toms' online ad itself serves as a tool for social change. As a web-user, all you need to do is watch the promotional video for 15 seconds (it lasts 30 seconds in total). Do so and half the advertiser's money goes to a relevant charitable cause (in this case, Save the Children, Centrepoint or Ashoka).
The concept is the brainchild of 28-year-old Amy Williams, co-founder of the "ethical advertising agency" Good-Loop. Advertisers love it because viewers hold off from clicking 'close', while web-users buy into it because the cost to them is trifling. Since setting up in 2016, the maverick ad agency has raised over £500,000 for various charities.
Imagine if that money was spent in a way that adds positive impact in the world?
Media spend represents 90 per cent of the advertising budgets of global brands, equivalent to over £100bn each year, notes Williams, who now counts the likes of British Gas and H&M among her clients. "Imagine what good that money could do if spent in a way that is not funding online hate, not even just a neutral spend, but actually adds positive impact in the world?"
Embedding social causes or positive messaging into a brand's DNA is fast becoming commonplace among the biggest advertisers. A case in point is Unilever-owned Dove's long-running Real Beauty campaign, replacing lithe supermodels with everyday women in a bid to promote body positivity in its adverts. Or Nike's Dream Crazy campaign starring Colin Kaepernick, the American football star who led protests against racial injustice in the US by kneeling during the national anthem before matches. The campaign tagline is: 'Believe in something. Even if it means sacrificing everything.'
Responsible advertising
Such is the growth in 'responsible advertising' that the industry now even has its own dedicated awards for the subject. Recent winners of the EthicMark Award include a campaign run by conservation group Plastic Oceans International in collaboration with digital publisher LadBible, to highlight the problem of ocean plastic waste.
But although some are using their skills as a force for good, there's no shying away from the fact that advertisers are usually complicit in the most egregious examples of corporate greenwashing. Even the best accept that massaging the message is part of the job.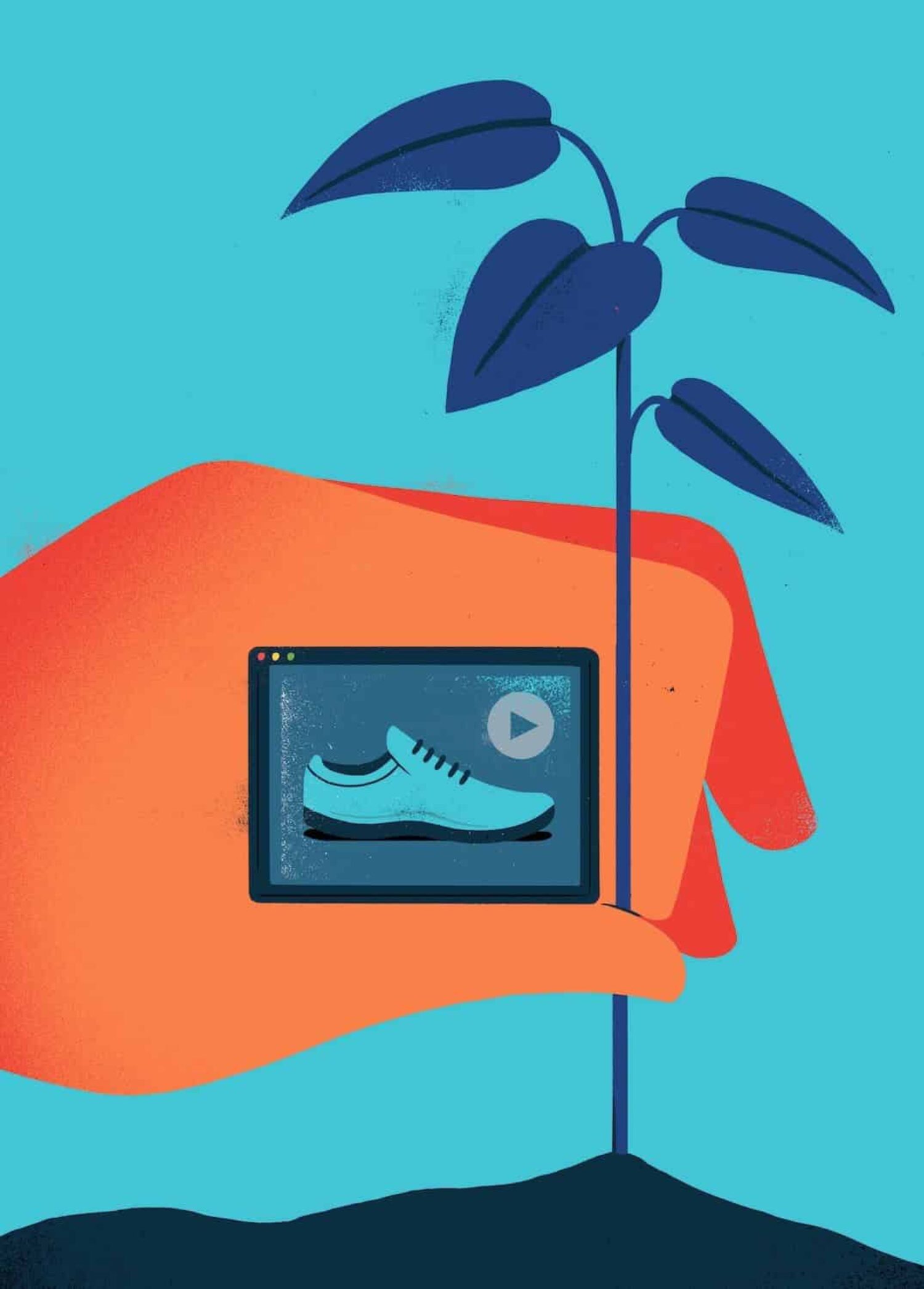 A small coterie of advertisers is starting to kick back. Creative Climate Disclosure is one. The inspiration of London-based communications agency Futerra, the initiative invites individual creatives to pledge not to work for fossil fuel companies. The ask for advertising agencies is slightly less exacting: disclose which sectors you work for and how much you earn from "high carbon clients".
At the time of writing, 131 firms have signed up to the initiative's manifesto. The language of the one-page declaration is frank: "We're good communicators and might be able to wiggle out of this [but] creativity has consequences and we cannot be neutral."
Creativity has consequences and we cannot be neutral
The idea of advertisers taking a stand is catching on. Back in September, for example, a group of Dutch advertisers and creatives met in Amsterdam to discuss a collective response to today's climate emergency. The aim, according to organiser Lucy von Sturmer, co-founder of the delightfully named agency The Humble Brag, was to give the industry "a real kick up the arse".
It worked, with the event giving birth to a proposal for a pop-up agency that could respond to briefs set by Extinction Rebellion. In a separate outcome, a group of agencies led by Nomads and HarrimanSteel went on to create an online database where climate activists and others can share banners and posters free of charge.
In a similar vein, a group of 70 UK-based ad agencies and brands (such as The Body Shop and Ecover) are taking collective action against the worst aspects of online advertising. Signatories to the Conscious Advertising Network commit to counter malpractice in six main areas, including the spread of hate speech, overriding user consent and the irresponsible targeting of children.
Less is more
Welcome as such moves are, having policies in place to do no harm should constitute "basic housekeeping" for any reputable ad agency. So says Jonathan Trimble, chief executive of London-based ad agency And Rising, which, like Good-Loop and Futerra, is registered under the ethical certification scheme, B Corp.
Even screening clients to ensure that they are ethically sound doesn't go far enough, he maintains. And Rising actively seeks to help promote brands with progressive product propositions, like the new UK soap brand BeCo, four out of five of whose workforce is disabled. Yet, from a purely commercial perspective, the number of such good egg brands simply isn't enough to keep ad agencies in business.
What's needed instead, Trimble argues, is an honest conversation about the very purpose of advertising.
There's no getting around the fact that advertisers are in the demand-creation business. They exist to persuade you that X brand, which you might never even have heard of until 20 seconds ago, is indispensable to your immediate sense of fulfilment. It's impossible to sustain on a planet with finite resources, not to mention at odds with consumers' growing enthusiasm to buy less, and to reuse and recycle more.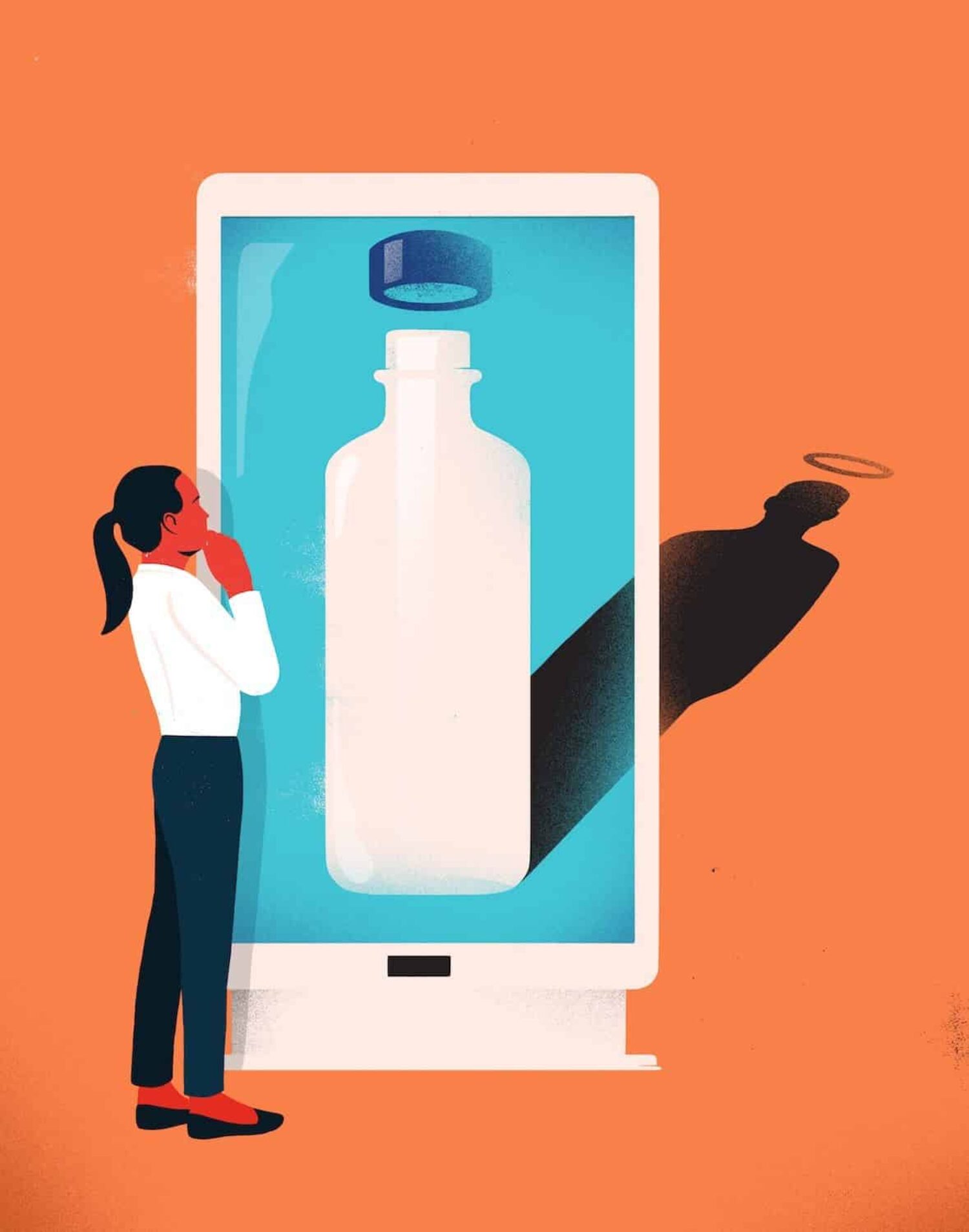 "The answer, of course, is that we need to have less advertising," says Trimble. "But that's a conclusion that the advertising industry simply refuses to accept at this point in time."
Note, however, that less advertising does not necessarily mean no advertising. Instead, it could – and should – mean better advertising. At present, the world is so saturated with advertising online, in print, on TV, in the street – that its effect is dimmed. Less, in this sense, could represent a lifeline for the industry.
Brightly as these outliers of the sector are shining, today's advertising mainstream is failing. Instead of helping to inspire, it irritates; instead of helping to clarify, it confuses.
We can't keep consuming at the rate we're going. Instead, sell us a vision we can believe in. Advertisers like to boast of their creativity: the time has come to prove it.
Illustrations: Sébastien Thibault for Positive News