Could the student housing co-ops popping up across the UK challenge the frequently exploitative relationship between landlords and tenants? They're already inspiring young people to set up their own co-operative businesses, finds Rhiannon J Davies who visited Edinburgh Student Housing Co-operative
Colourful murals cover the walls of the stairwell in Edinburgh Student Housing Co-operative, while potted plants brighten the windowsills. A cardboard arrow on the wall reads: "Flat 1 – This way for friendship, fun, feline, food and love. Come on down!"
The building contains 24 flats, offering beds to 106 students from educational institutions across Edinburgh. Leased from a housing association, it is run entirely by members of the co-op – known as ESHC. With no private owners putting profits ahead of residents, things have a distinctly defiant air: the students are in charge. And they pay just 70 per cent of the market average.
"The best thing about living here is that we've all got each other's back," says resident Kate O'Neill. "If someone says they're feeling a bit lonely, they'll instantly receive invites to dinner."
Simon Fern has lived here for two years: "Our rent is kept low, in part, because of an ideological belief in affordable homes for all, but also because residents are expected to provide labour and time too."
Accordingly, the selection process is based upon two questions: why do you want to live here? And: what can you contribute? Rather than key-card entrances, many flats operate an open-door policy: shoes are left in doorways to keep them ajar. It looks the antithesis of bland, purpose-built student accommodation.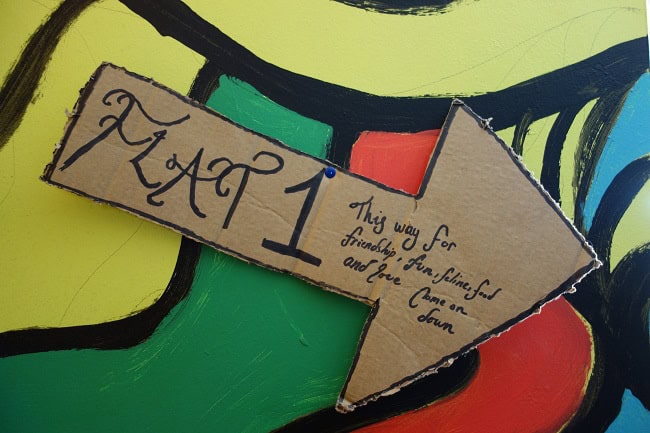 Student housing co-ops are relatively new to the UK but have existed in the US since 1872. Inspired by their success and by his own negative experiences of renting, Mike Shaw (pictured above) co-founded ESHC in 2014. "We wanted to create somewhere where people have more direct control, to be able to shape the space where they live, and learn how to organise democratically. And, in doing so, to become politicised into believing that alternative models do work – in ways that can meet people's basic needs."
ESHC is having a ripple effect, with tenants graduating from university and the co-op, and going on to form new co-ops across the city. In general, student housing co-ops are proving to be incubators for co-op entrepreneurs.
The likes of food and bike co-ops can be found in universities across the UK, while new student housing co-ops organising in Glasgow, Nottingham and Norwich join those already established in Birmingham and Sheffield, as well as Edinburgh.
We wanted to create somewhere where people could shape the space where they live, and learn how to organise democratically
Helping these groups to learn from each other is the Students For Cooperation network. Birmingham member Christopher Jarrold wanted to support a "justified" cost of living and to unite with students across the UK to help tackle the renting affordability crisis and the "authoritative nature of landlords".
The frequently exploitative relationship between landlords and tenants reared its head when ESHC tried to get some pay-per-use washing machines removed. The company that installed the machines couldn't understand why anyone would want to lose the opportunity to extract more money from residents.
Shouting over the din of the building work that is currently transforming this flat's basement into a communal event space, Shaw grins: "We just chopped them and got rid of them ourselves."
Images: Rhiannon J Davies
Read more: Uber and out – here come the co-ops
---
This series is guest edited by Vivian Woodell, founder of The Phone Co-op and head of The Phone Co-op Foundation for Co-operative Innovation
---