Shoppers are increasingly turning towards secondhand clothing, new studies suggest. The market for pre-loved items could even become bigger than 'fast fashion' by 2029
Is it in with the old, and out with the new? Two new surveys suggest that the secondhand clothing market could overtake the fast fashion movement before too long.
According to the latest annual fashion resale report by US secondhand clothing retailer Thredup, the market is booming. Thredup reports that, over the past three years, resale has grown 21 times faster in the US than 'apparel retail'. The value of the secondhand market, which is currently worth $24bn (£18bn) there is expected to reach $51 billion (£39bn) in five years.
Thredup suggests that the resale market will overtake fast fashion if it continues to grow at this rate.
Meanwhile in the UK, in a poll conducted by waste management agency BusinesWaste.co.uk, 45 per cent of the 1,500 respondents said they would buy pre-owned clothes.
Fast fashion focuses on regularly changing clothing ranges, cheaply made garments and low prices. It has experienced a boom in recent decades, as fashion conscious shoppers became accustomed to having the latest look. But it also results in many tonnes of clothing, much of which is made from non-recyclable fabrics, being sent to landfill.
When asked what would encourage them to buy more secondhand clothing, 90 per cent of respondents to the UK survey said that friends or family doing so first would encourage them to make the shift. While both younger and older fashionistas were seemingly happy to shop secondhand – 80 per cent of 16-21 year olds and 91 per cent of people aged over 60 respectively – the overall rate averaged at 45 per cent.
Mark Hall, communications director of BusinessWaste.co.uk, suggested there are cultural elements at play. "Older people are used to buying clothes that were made to last and passing hand-me-downs through families, which explains this age group's willingness to buy secondhand," he told Positive News.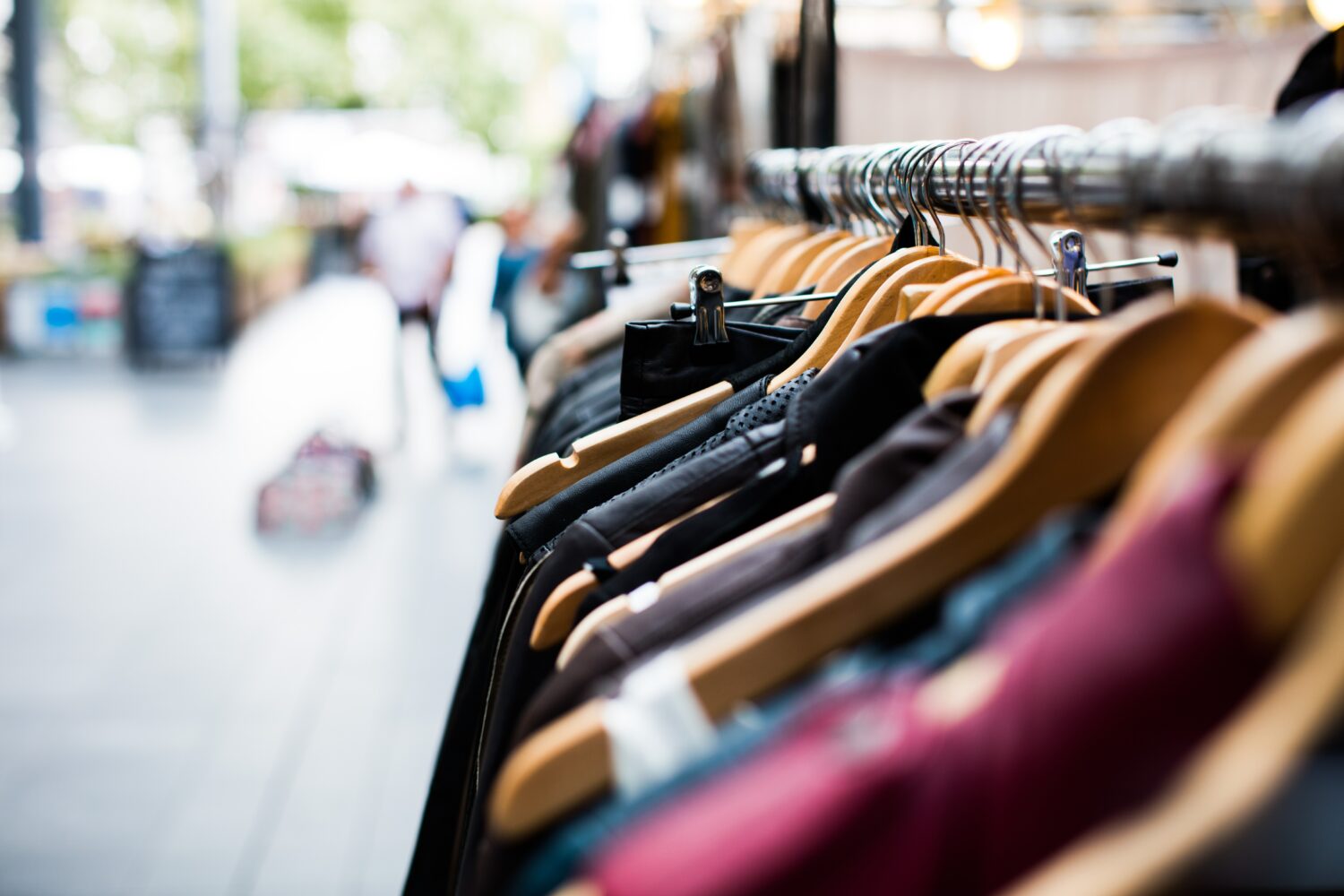 "And, on the other end of the scale, young people are increasingly environmentally conscious, which could certainly influence their shopping decisions and cause them to turn away from fast fashion. However, those in their 30s and 40s are perhaps of a generation more used to consumerism, having grown up in the excessive 1980s – it's certainly an interesting generational divide."
People are turning to secondhand clothing, not just out of financial necessity, but out of choice
Of those who said they would be happy to buy secondhand garments, they reported charity shops still carrying a slight stigma. Only 62 per cent said they would be happy to buy from charity shops.
Hall added: "People are turning to secondhand clothing, not just out of financial necessity, but out of choice. There's a huge opportunity here for retailers to improve their green credentials and tap into a growing number of consumers who would like to buy stylish clothing, but without the ethical concerns.
"Some well-known retailers already feature vintage or pre-loved selections in store and there's clearly room for these to be more widely available – consumers still have the benefit of shopping curated lines of secondhand pieces in line with their preferred style, but without the environmental impact."
Featured image: BusinessWaste.co.uk
A sea change in fashion?
See below for selected extracts about the US pre-loved fashion market from the annual fashion resale report by US secondhand clothing retailer Thredup. (All slides: Thredup)