While the media's negativity bias can make people feel helpless, getting involved in the Extinction Rebellion movement has been nothing but empowering, says Positive News magazine reader Eileen Peck
As so often happens, the idea came to me in the middle of the night. I was lying in bed pondering why I felt so very peaceful and calm, when the lightbulb moment struck. I have to confess that in view of what is going on in the world I, like many others I guess, have been feeling pretty stressed recently. Climate change, knife crime, terrorism, stories of gloom and doom regularly making headline news means that anxiety and confusion often fill my mind. So, what had happened the previous day to make me see things differently?
I'd been at the Extinction Rebellion protest in London and had met up with a huge crowd of energetic, inspiring, caring people who are prepared to give time and risk arrest for a cause in which they deeply believe.
My joining my local group of rebels came about because I believe that climate change is a real threat not only to the distant future but to life on Earth in the here and now. And because I believe financial interests are stopping the government from taking the action which we so desperately need.
Before my trip to Oxford Circus I was invited to a workshop where I was given lots of helpful information about our legal rights, how we should behave (non-violently) and what would happen if we got arrested. Most helpful were the phone numbers of solicitors who specialise in protest law. Role play helped us to prepare for how to deal with angry people – motorists and those angry that they had been stopped from getting to work or going shopping.
My day with XR in London turned out to be everything I expected: well-informed people spreading the word and encouraging each other. People handing out free food and drinks and passing around sun lotion. There was lots of singing and clapping. Yoga and first aid tents. Inspirational speakers. Chatting with strangers who I immediately 'clicked' with. The chanting of "We love you" and the shouting support when an arrest was made. The day was fun, orderly and inspirational. Emma Thompson described it as an "island of sanity" and how right she was.
The organisers have made it clear that this is just the beginning. We are now waiting for the government to respond to our demands and if the demands are not met, there are lots more very carefully organised and orchestrated non-violent disruptive events in the pipeline.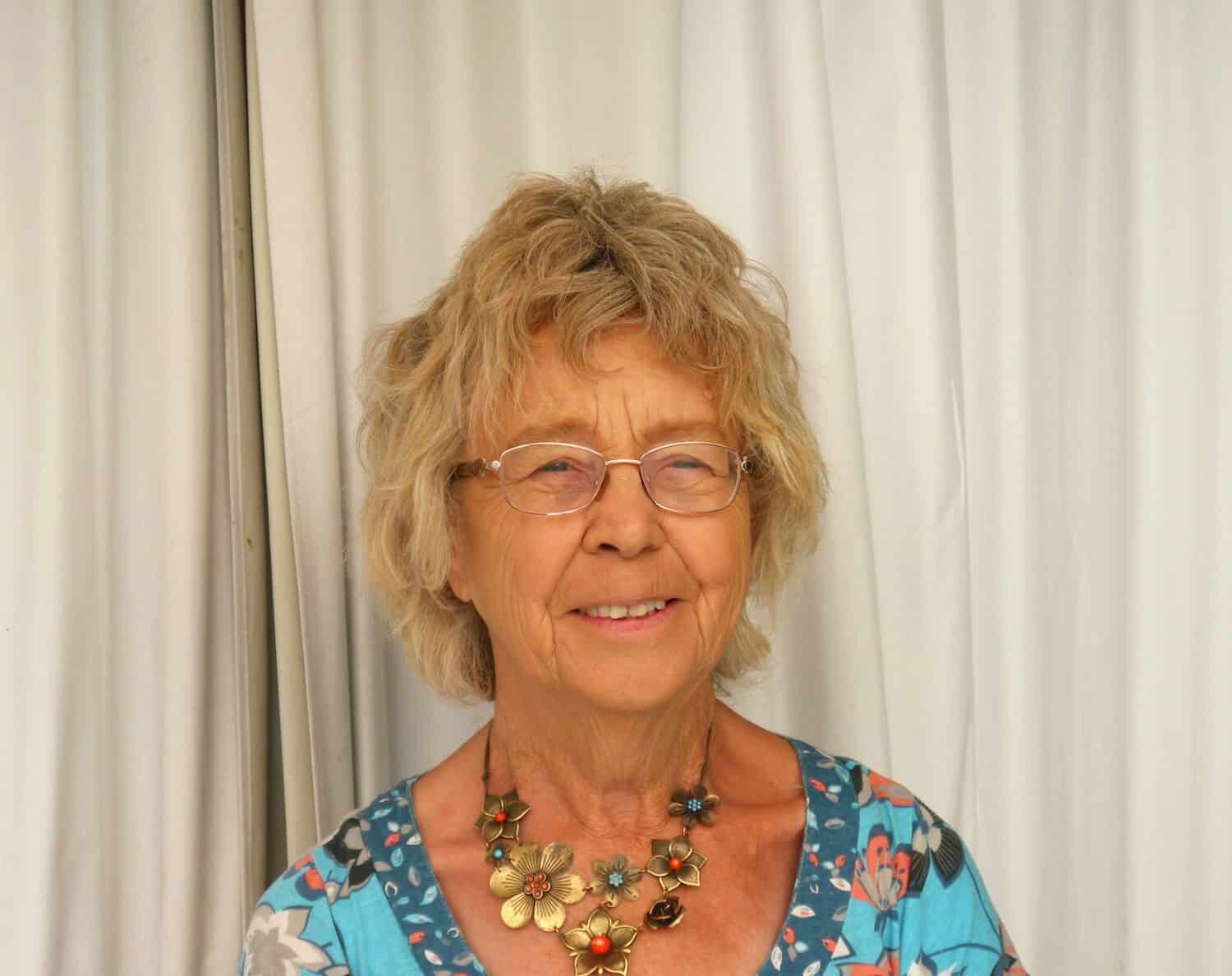 So, why did my day with the 'rebels' bring me such cheer? Why did my middle of the night flash of insight feel potentially life-changing? Life-enhancing?
I've come to see our regular exposure to bad news as a way of dampening down our joie de vivre. It produces fear, which can make us feel powerless, so we perhaps feel inclined to pull up the drawbridge and look after number one.
In my days as a sociology student, I was introduced to the idea of 'hegemony' which describes the largely unquestioned world view taken in by a population. The British sociologist Anthony Giddens described ideological hegemony as "shared ideas or beliefs which serve to justify the interests of dominant groups".
The term hegemony is thought to have been coined by the Italian Marxist Antonio Gramsci in the 1920s. He used the term to describe how, in a democracy, the domination of one group over others can be achieved by political power, which depends on the population taking on certain values and ideas. His message was that what comes to pass does so, not so much because a few people want it to happen, but because the mass of citizens abdicate their responsibility and let things be.
I've come to see our regular exposure to bad news as a way of dampening down our joie de vivre. It produces fear, which can make us feel powerless
I've come to see that by focusing almost exclusively on the bad news, our mainstream media drip feeds us daily the idea that the world is a terrible, dangerous, place and that central to 21st century-life are competition, excessive material consumption and each man for himself.
But this obscures the fact that:
Plenty of people are working hard to help others
Co-operation is on the rise, with local shops, pubs and even failing companies being taken over by local people
The idea of a 'good life' of depending on excessive material consumption is being challenged
Random acts of kindness and selflessness are on the increase
And so much more
My lightbulb moment showed me that – as the ancient Greek Stoics said 2,000 years ago – I need to 'guard my thoughts' and look for the good stuff in the world. The climate change protestors are a highly visible, wonderful, example of people rebelling. But, each time Positive News magazine pops through my letterbox I'm helped to see that, all over the world, people in their everyday lives are rebelling and finding peace and happiness in a way of life which nurtures both the planet and each other.
My lightbulb moment showed me that I need to 'guard my thoughts' and look for the good stuff in the world
I take great comfort from the words of the US historian and activist Howard Zinn who said: "Revolutionary change does not come as one cataclysmic moment (beware such moments!) but as an endless succession of surprises, moving zigzag towards a more decent society.'"
'The planet's fire alarm': Extinction Rebellion in photos
Featured image: Leon Shoesmith
Gallery images 1, 4 and 13: Jeremy Hutchison
2, 6, 9, 10 and 12: Leon Shoesmith
3, 11, 14 and 15: Peter Kiss
5, 7 and 8: Joël de Vriend