People across the world are becoming co-owners of Positive News as its #OwntheMedia crowdfunding campaign reaches two-thirds of its funding target
More than 650 people in 18 countries have now become co-owners of Positive News, which is converting into a cooperative.
From the Channel Islands to Australia, Mexico to the Maldives, and throughout the UK, people have so far invested more than £133,000 by buying community shares in the cooperative, joining together to #OwnTheMedia. The campaign is now two-thirds of the way towards reaching its funding target of £200,000 by 8 July.
The UK tops the list with the most co-owners, followed by the US, New Zealand, Ireland and the Netherlands.
Positive News editor-in-chief Seán Dagan Wood said: "It is amazing to see people becoming co-owners all around the world. There is a widespread desire not only for a more balanced and constructive news media, but for a media that is ultimately accountable to the citizens it is here to serve.
"We are seeing that people really value the opportunity to own the kind of media they really want and to be part of a community that supports inspiring journalism. We are hugely grateful to everyone around the world who has joined as co-owners and hope that many more will invest and help us reach our fundraising target."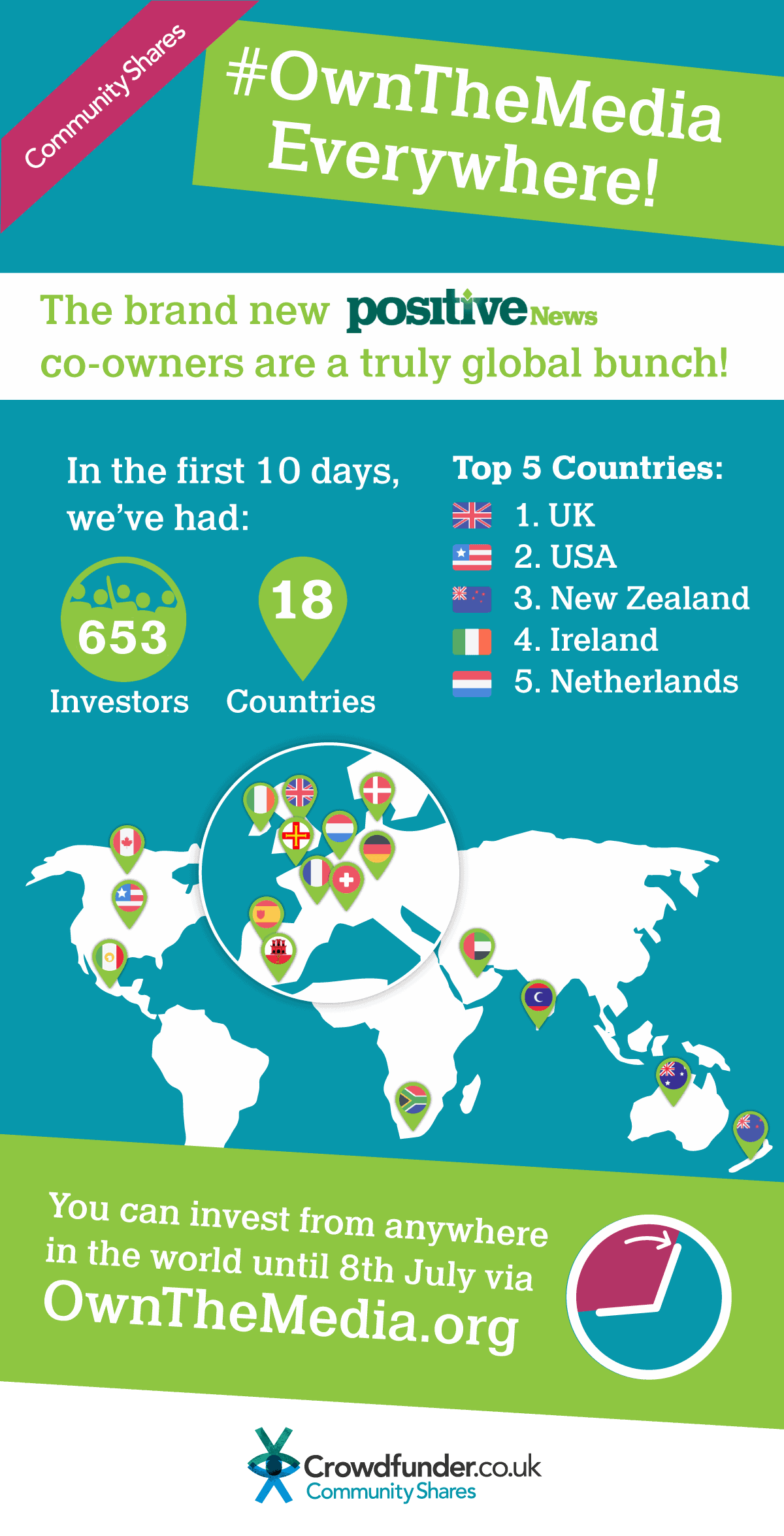 We are inviting our readers to #OwnTheMedia. Become an owner now and help us become the first crowdfunded global media cooperative.