As our crowdfunded community share offer enters its final week, we take a look at some of the coverage the Positive News #OwnTheMedia campaign has received across the rest of the press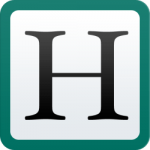 The Huffington Post (UK) and Huff Post Media (US): 'If it succeeds, it leads': why the news is changing for good
Positive News editor-in-chief Seán Dagan Wood discusses why the world needs more positive stories.
---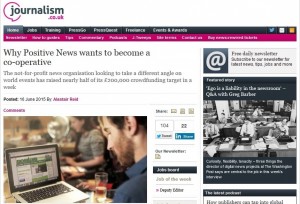 Journalism.co.uk: Why Positive News wants to become a co-operative
The not-for-profit news organisation looking to take a different angle on world events has raised nearly half of its £200,000 crowdfunding target in a week.
---
New Internationalist: Purpose before profit?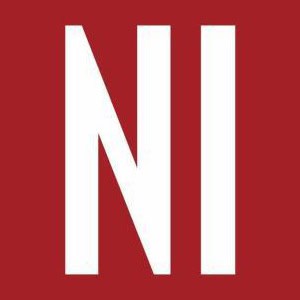 The question of purpose before profit is something that independent media have been exploring in various ways for some time. Now, Positive News, the world's longest-established publication dedicated to positive and solutions-focused journalism, is pioneering a new way to finance and run a media business: a crowdfunded media co-operative, owned by its journalists and readers.
---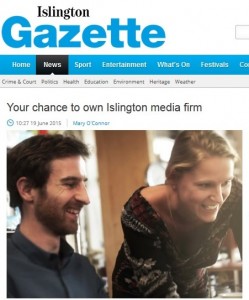 The Islington Gazette: Your chance to own Islington media firm
A publication in Islington focused on reporting "positive" news stories has launched a campaign to encourage readers and members of the local community to own shares in the company.
---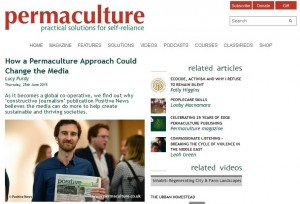 Permaculture Magazine: How a permaculture approach could change the media
As it becomes a global co-operative, we find out why 'constructive journalism' publication Positive News believes the media can do more to help create sustainable and thriving societies.
---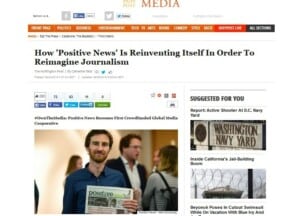 Huffington Post – What's Working: How Positive News is reinventing itself in order to reimagine journalism
Seán Dagan Wood  is rewriting the popular saying in journalism, "if it bleeds, it leads."
"If It Succeeds, It Leads," Wood says. That's his motto, which he hopes will inspire an entire new wave of journalists.
---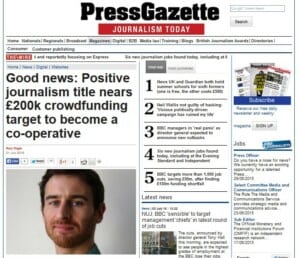 Press Gazette: Positive journalism title nears £200k crowdfunding target to become a co-operative
Positive News claims that if it hits a £200,000 target on the website Crowdfunder.co.uk by 8 July it will become the world's first crowdfunded global news media cooperative.
---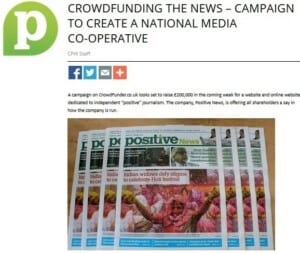 Crowdfunding Websites: Crowdfunding the news – campaign to create a national media cooperative
A campaign on CrowdFunder.co.uk looks set to raise £200,000 in the coming week for a website and online website dedicated to independent "positive" journalism. The company, Positive News, is offering all shareholders a say in how the company is run.
---

Huff Post – What's Working: Positive News becomes world's first crowdfunded global media cooperative
Positive News has become the world's first crowdfunded global media cooperative, after raising £263,422 in just 30 days with their #OwnTheMedia campaign.
---

Crowdfunder UK's first community share issue reaches over £263,000 from 1525 investors
Now offering community shares, Crowdfunder's first issue, Positive News, has raised £263,000 from its readers, supporters and journalists. The public support for this project reflects the growing trend for social investment across the UK.
---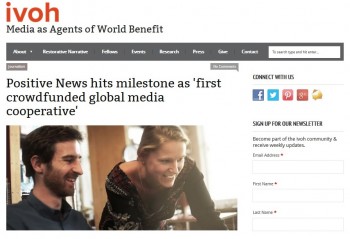 Ivoh: Positive News hits milestone as 'first crowdfunded global media cooperative'
By transforming into a cooperative, Positive News was agreeing to distribute its ownership over thousands of different individuals. They would each have an equal vote in important company affairs, like electing its board of directors and amending its charter.
---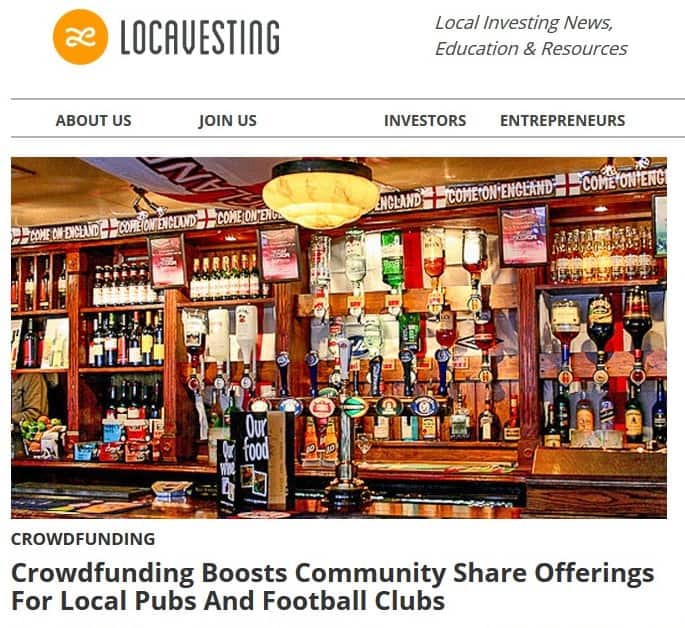 Locavesting: Crowdfunding boosts community share offerings for local pubs and football clubs
Earlier this month, a media publication called Positive News concluded a 30-day crowdfunding campaign on Crowdfunder.co.uk, the largest rewards-based platform in the U.K. But the 1,500 or so readers, journalists and supporters that together committed £263,422 to the project got something more than rewards: they got ownership.
---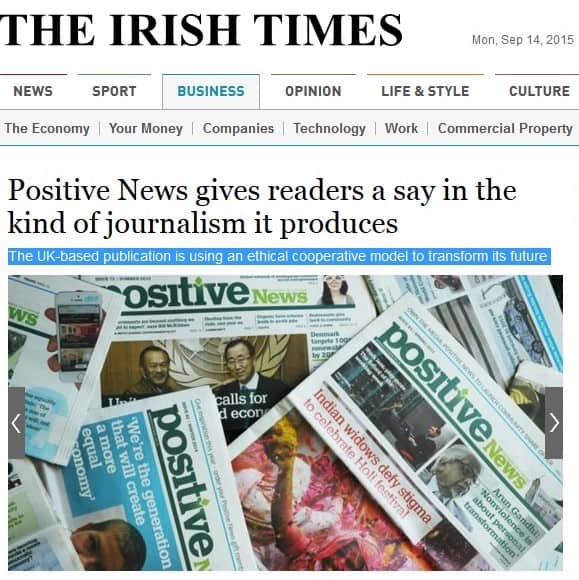 The Irish Times: Positive News gives readers a say in the kind of journalism it produces
The UK-based publication is using an ethical cooperative model to transform its future.
---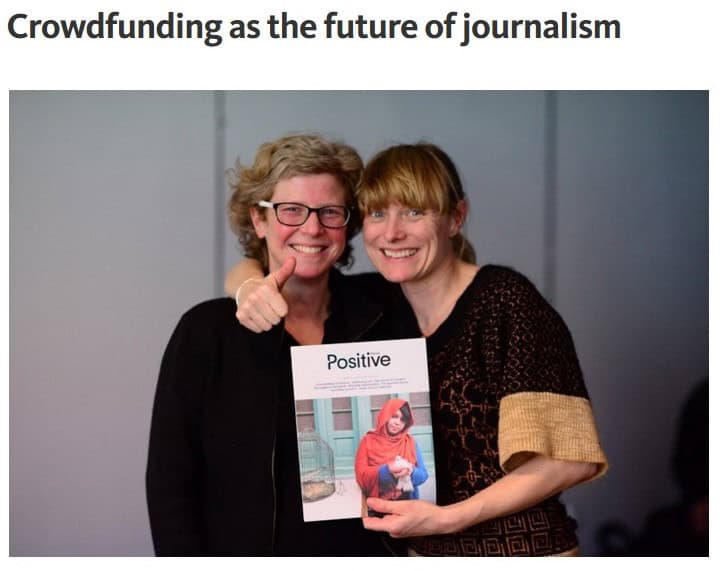 Medium: Crowdfunding as the future of journalism
It might seem like there's not much life left in 21st-century journalism, at least to the casual observer. But a look at what's happening on the grassroots level tells a different story. Innovative and disruptive funding models are emerging, and they show that meaningful reporting can still attract a loyal and supportive audience.