Meet the team behind Muslim Sisterhood, an Instagram account that celebrates the diversity of Muslim women in London
Shot in front of halal butchers, corner shops and brightly coloured doorways mainly in south and east London, the photographs make for a striking – and diverse – set. And this is the point.
Zeinab Saleh, Sara Gulamali and Lamisa Khan set up the Muslim Sisterhood Instagram account to show how Muslim women come from a wide range of ethnic backgrounds. "We needed to show the Ummah [Muslim community] and the wider world, that Muslim women are not a monolith," explained Saleh.
"We are all imperfect, irrespective of race, sect, whether you choose to wear hijab or not. It's important for brands to realise this as well, as so often we see Muslim women being shown as this one-dimensional, hijab-wearing, light-skinned blogger. Not every Muslim woman looks like this or, to be quite frank, relates to it," she said.
Muslim women are often typecast, say the trio, whether it is as being uneducated, old-fashioned, as having no agency, or as being a refugee or even a terrorist. Portraying women in just a handful of ways is limiting and potentially dangerous, said Saleh.
We hope to create a space that makes young girls feel proud of identifying as Muslim
"We constantly hear stories of Islamophobic attacks, and are often the targets of discriminative laws or hijab bans. Creating a platform that highlights the strength, talent and beauty of Muslim girls was something that was much needed in this climate."
The women also hope to challenge the issue of anti-blackness within Muslim communities, and so the project features women from a range of ethnic backgrounds.
The team has been invited to exhibit at the London School of Economics and twice at the Victoria and Albert Museum's Friday Lates series of events. "We've had so many heartwarming messages of support," said Saleh. "We created this project for young Muslim women. It's about reclaiming our own image and creating a space where we celebrate friendship, culture and identity in its multiplicities.
"It's been amazing to facilitate friendships and build networks between the Muslim women we have photographed. We're blessed to have met some amazing women through it. We hope to create a space that makes young girls feel proud of identifying as Muslim."
Featured image: Muslim Sisterhood, photographed by Zeinab Saleh. The model is Amaal Ali, the stylist Lucy Savage and makeup is by Maha Alselami and Hala Mansour
In photos: the Muslim Sisterhood
Photographer: @sarag.art
Model: @amsahb.o
Makeup: @maha.gram and @beautybyhala_
Styling: @thesavagesister
All rights reserved to @muslimsisterhood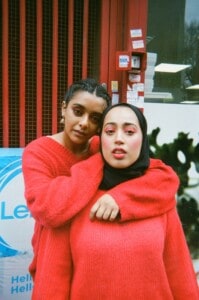 Photographer: @trustmebaba
Models: @textbookbeauty and @urgalsal_
All rights reserved to @muslimsisterhood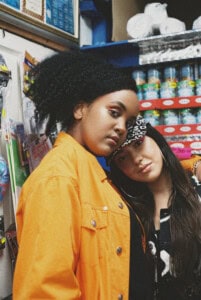 Photographer: @sarag.art
Models: @amsahb.o and @Ruqaiya.haris
Makeup: @maha.gram and @beautybyhala_
Styling: @thesavagesister
All rights reserved to @muslimsisterhood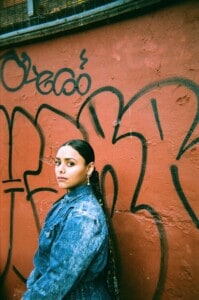 Photographer: @trustmebaba
Model: @hambaloozi
All rights reserved to @muslimsisterhood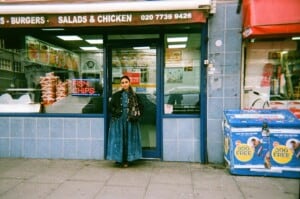 Photographer: @trustmebaba
Model: @hambaloozi
All rights reserved to @muslimsisterhood