Nearly a quarter of UK adults are prepared to give up their time to support the NHS, research reveals
A survey of 2,001 people, conducted by YouGov on behalf of the Royal Voluntary Service and released in May, found that 22 per cent would consider volunteering to support the NHS. The NHS turns 70 on Thursday this week (5 July).
Estimates suggest that 4 per cent of people already volunteer in some capacity for the service, which turns 70 on 5 July. The Royal Voluntary Service, a national charity that supports volunteering locally, is preparing to launch a new partnership with HelpForce, a community-interest company that connects volunteers with the NHS.
"Volunteering is good for all of us – patients, staff, communities, as well as the volunteers themselves," said Sir Thomas Hughes-Hallett, founder of HelpForce.
"This research shows the huge appetite among the public to get involved and support the NHS – and the time is right to make the most of this opportunity."
The Royal Voluntary Service already helps people volunteer with the NHS via programmes such as Home from Hospital, which arranges daily visits between volunteers and elderly people who have just come out of hospital. "As a society we need to find new ways to support our NHS and I can see huge opportunities for us and others to do more through the gift of voluntary service," said Royal Voluntary Service chief executive Catherine Johnstone.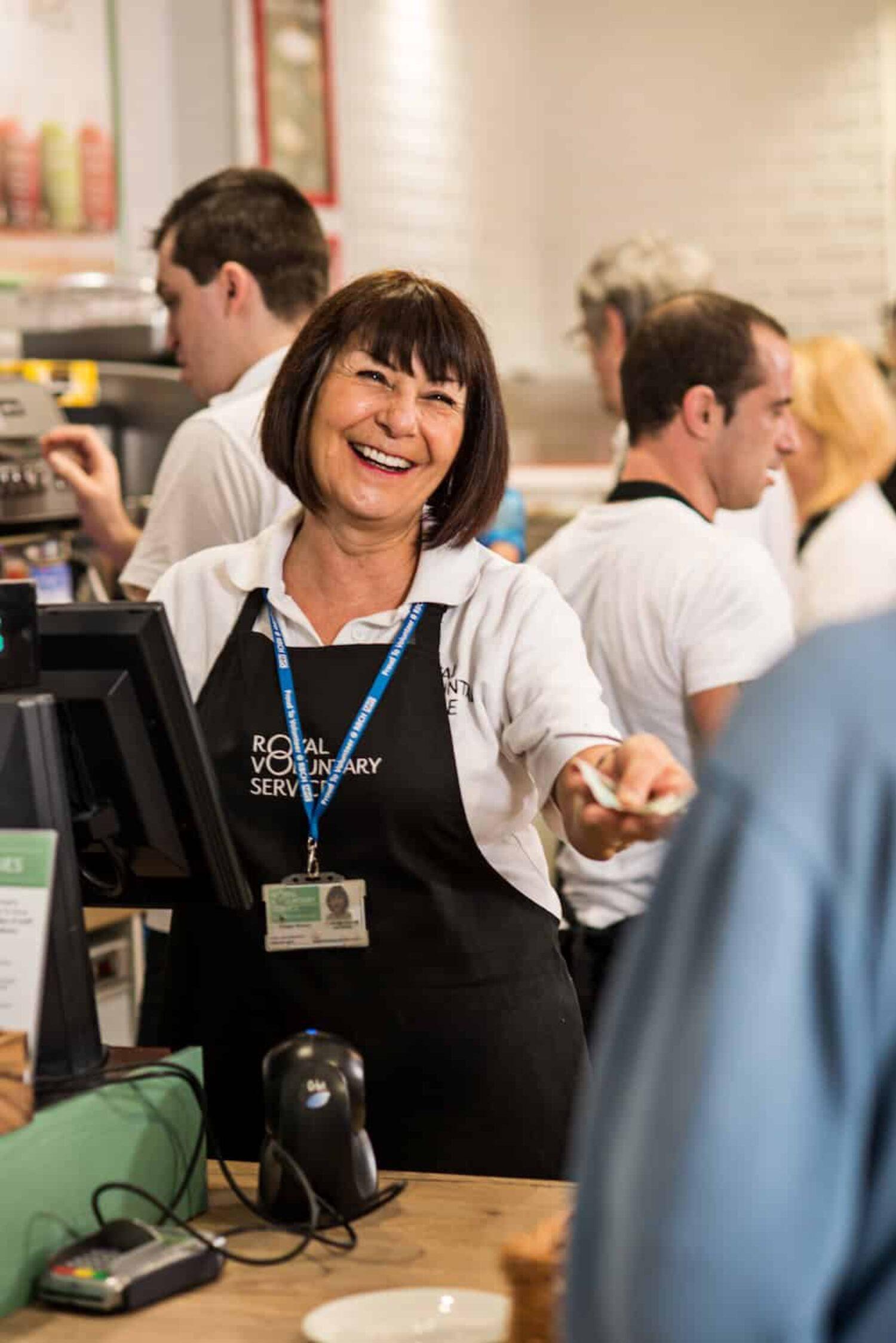 But many have warned that volunteers are no panacea for the 'chronically under-funded' NHS. Dan Corry, chief executive of New Philanthropy Capital, has written of the "increasing tendency for central government to look to a reserve army of volunteers to prop up services that it is statutorily required to deliver". Volunteers are best suited to 'relationship-based' tasks that free up staff to focus on frontline duties, Corry added.
Featured image: Jill and Arthur, who volunteer for the NHS