Newly launched Kookie magazine aims to inspire 'tweenage' girls to look beyond fashion and beauty by publishing stories about strong female role models
Two mothers, frustrated by celebrity and pink-dominated girls' magazines, have launched an alternative to give girls 'a bigger, brighter view of their place in the world'. Kookie does not feature any fashion or beauty coverage and is entirely free of advertising. Instead, it includes interviews with inspiring women, from scientists to athletes.
"In an industry that often drums just one (very pink) message about being a girl, Kookie stands apart," said founders and co-editors Vivien Jones and Nicky Shortridge. "Kookie celebrates all a girl can be. By featuring female role models, and encouraging readers to try new things, learn new skills and connect with girls in other cultures, Kookie shows girls that their value lies in who they are and what they can do."
---
Discover a world of inspiration.
---
The 52-page quarterly print magazine is aimed at girls aged 8-12. Its first issue was published in December and featured interviews with retired ballerina Darcey Bussell and Anne Marie-Imafidon, co-founder of Stemettes, a social enterprise designed to inspire the next generation of women into science, technology, engineering and maths roles. Topical issues – ocean plastics, and whether or not mobile phones should be allowed in schools – were also featured and pre-teen reporters contributed to the issue.
"It's a magazine for all kinds of girls, by all kinds of girls," said Shortridge. "Each issue is created in collaboration with our readers, who are directly involved as writers, artists and photographers."
Research by Girlguiding UK published in 2016 showed that while 90 per cent of UK girls aged 7-10 feel they will have the same chance as boys at succeeding in their chosen job, this drops sharply among those aged 11-16 – to 54 per cent.
Kookie is published in the UK and in Australia by Missprint Media. The team ran a crowdfunding campaign on Kickstarter in 2017 to 'build a founding subscriber base'.
---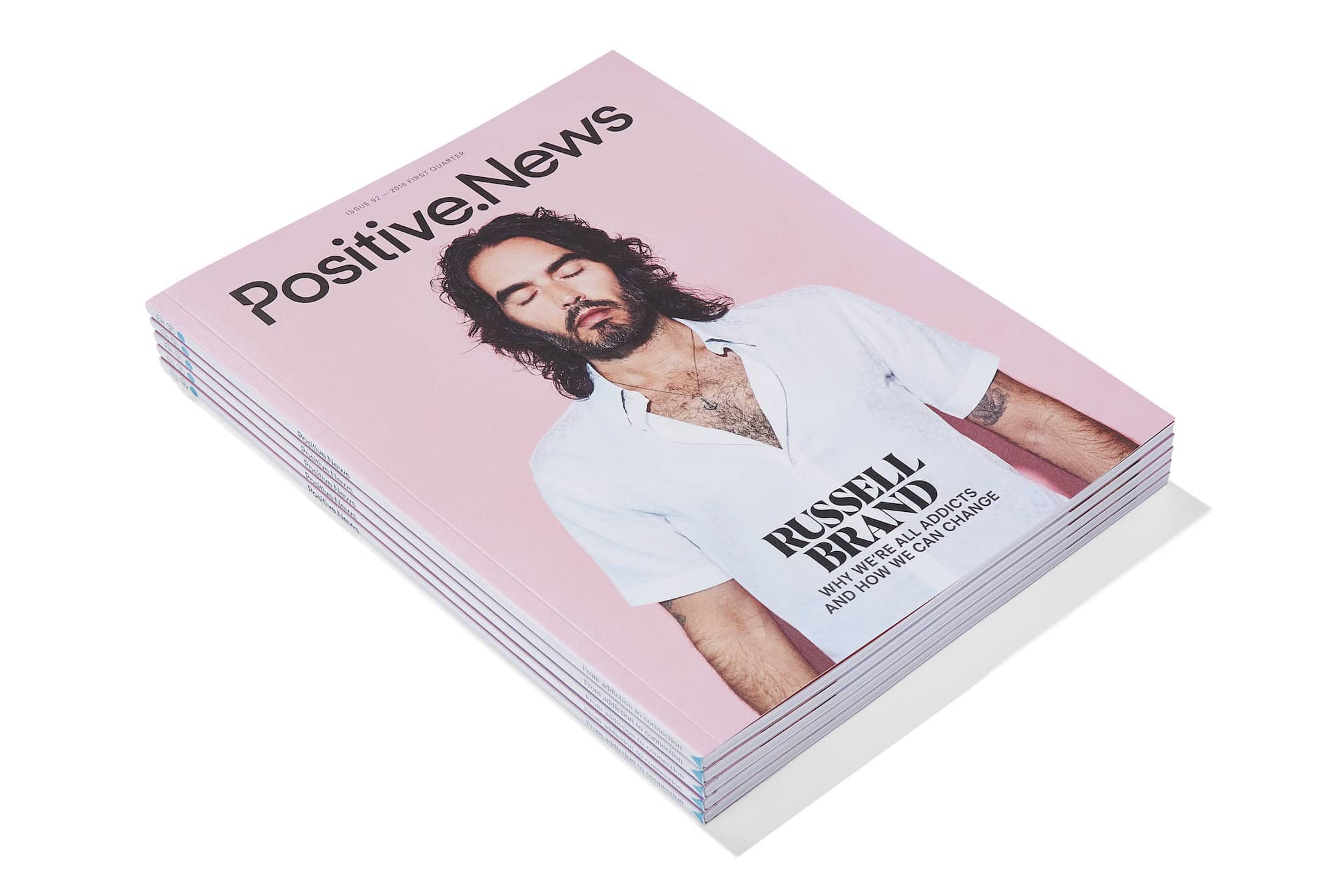 This article is featured in issue 92 of Positive News magazine. Subscribe now to get the magazine delivered to your door each quarter.