From a portrait of the teen who escaped child marriage by rapping about it, to a shot capturing a moment of underwater compassion, we select 10 inspiring photographs from Positive News in 2016
1. The Arctic Circle's only circus troupe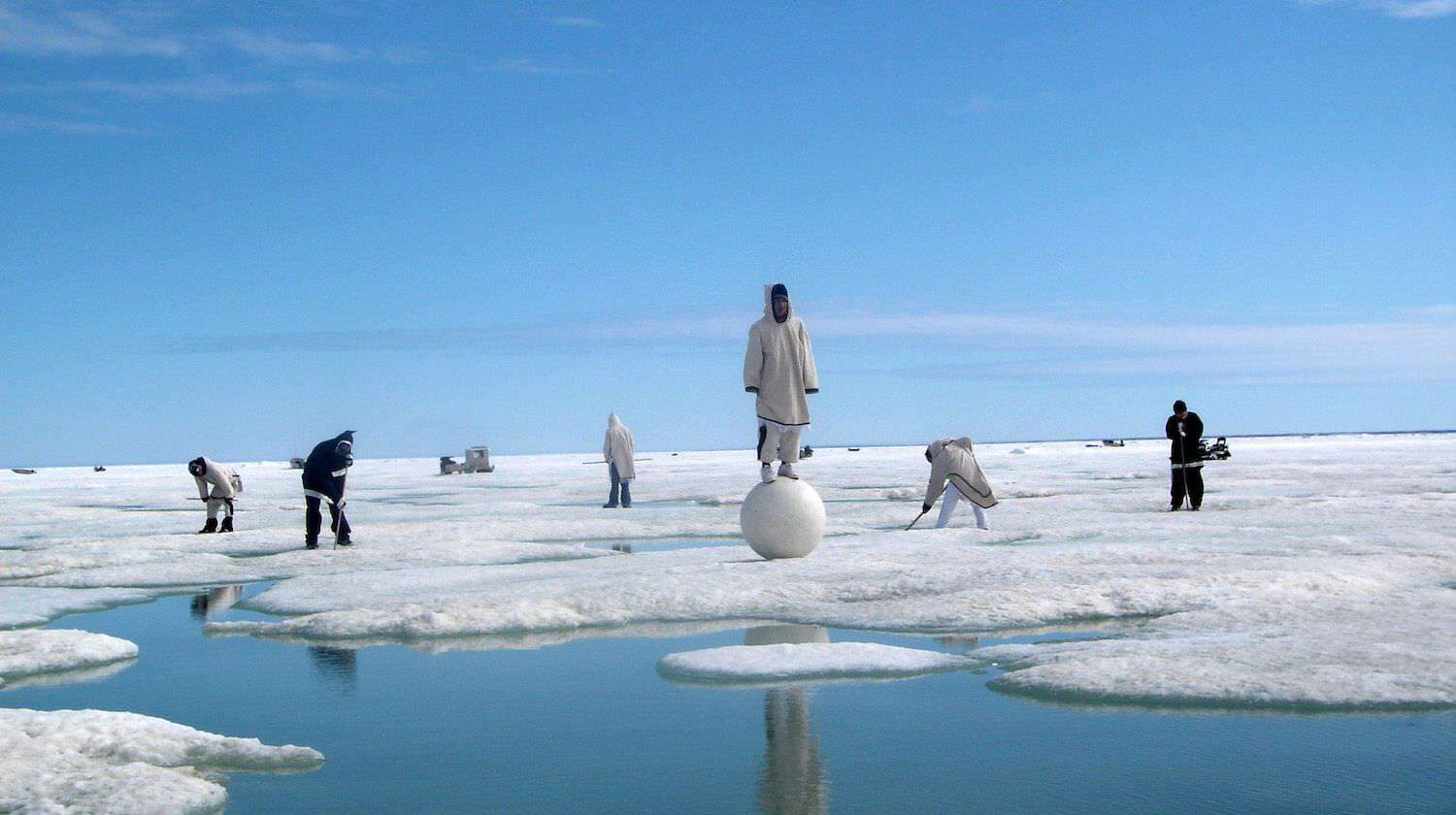 As globalisation forces change among remote communities in the Arctic, the ArtCirq circus and a festival have helped people cope with despair and suicide – and helped keep indigenous arts alive at the same time. "Theatre and music have helped to unify communities, particularly those plagued by alcoholism and depression," said Eleanor Ross who journeyed to the Arctic to write about the ArtCirq performance.
Photo by Félix Pharand
2. A portrait of peace in Pakistan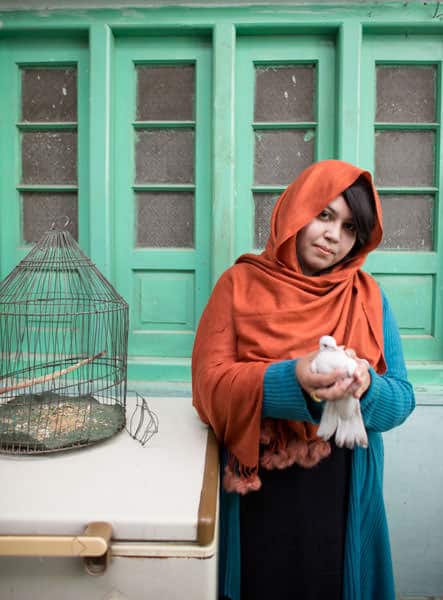 Mahrukh Qayyuma, a maths teacher in her twenties, was locked in a classroom with pupils during a terror attack on the Army Public School in Peshawar, Pakistan. Despite this, Qayyuma returned to school three weeks later saying "education is important. We cannot sit at home". Her photograph, taken by Angela Catlin, was the cover image of the relaunch issue of Positive News magazine, issue 84.
Photo by Angela Catlin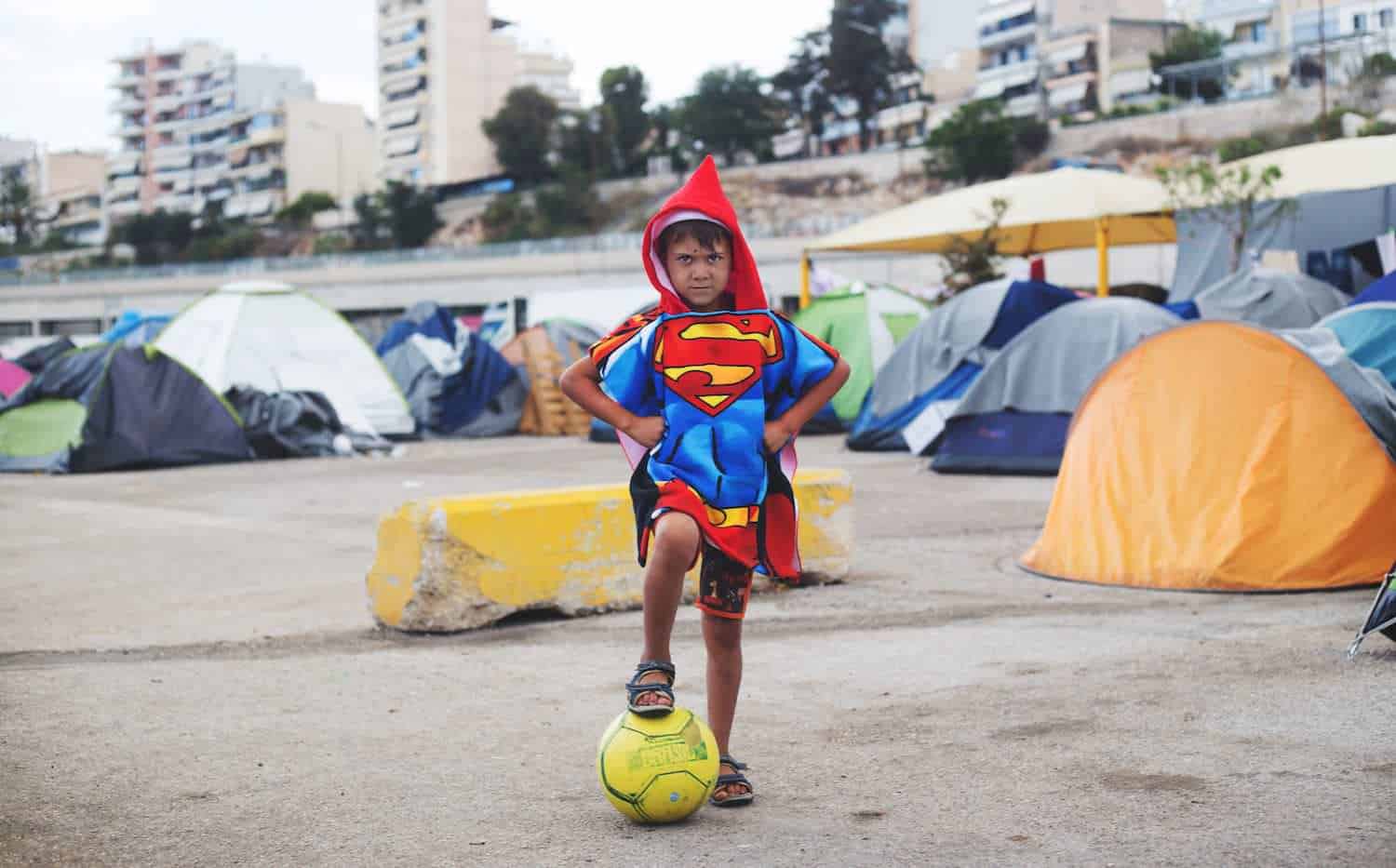 Mussa, a Kurdish-Syrian boy, had been living for months in an unofficial camp at the Greek port of Piraeus when he met photographer Nessim Stevenson. "Mussa's expression represents the pride and resilience of his people despite the desperate living conditions in the camp and the uncertain future they face," said Stevenson.
Photo by Nessim Stevenson
4. Learning deep compassion from two whales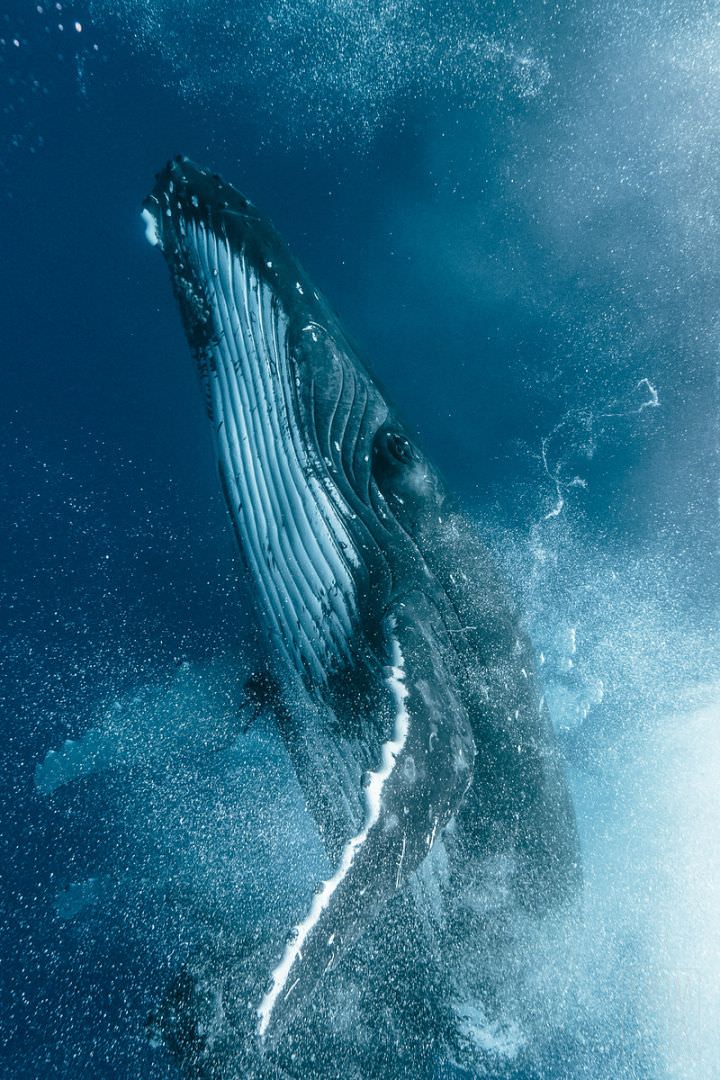 "Despite being in the midst of a fight for survival, these magnificent creatures have made a conscious effort not to hurt me; not to crush the delicate little creature in hisrubber suit," wrote Maui-based underwater photographer Karim Iliya who took this photo in our Through My Lens series. The shot was featured in issue 87 of Positive News magazine.
Photo by Karim Iliya
5. Refugees describe the moment they felt at home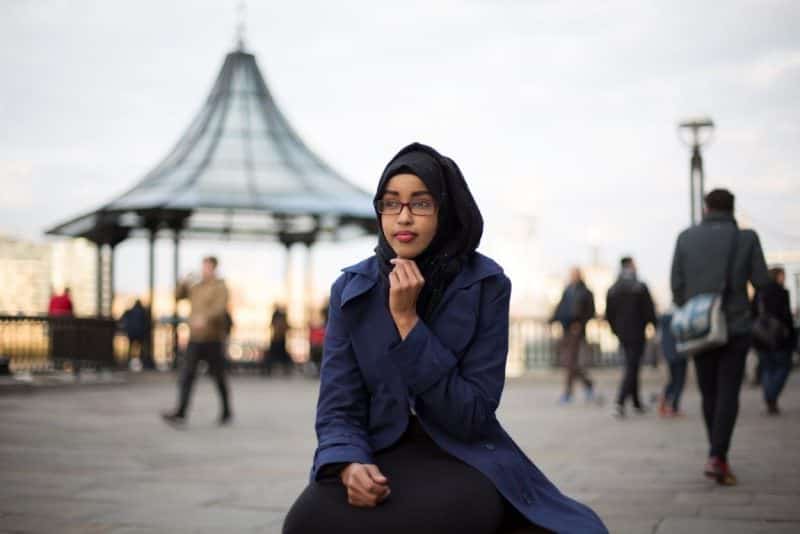 Hodan Oman was born in Somalia in the middle of war. After studying in Malaysia, Oman returned to Somalia where she faced an arranged marriage. Her mother helped the then 25-year-old emigrate to London in 2014. She, along with other refugees and migrants, tells the story of the moment she felt at home in this photo series from issue 86 of Positive News magazine.
Photo by Caroline Irby
6. The adventurous indigenous Aymara women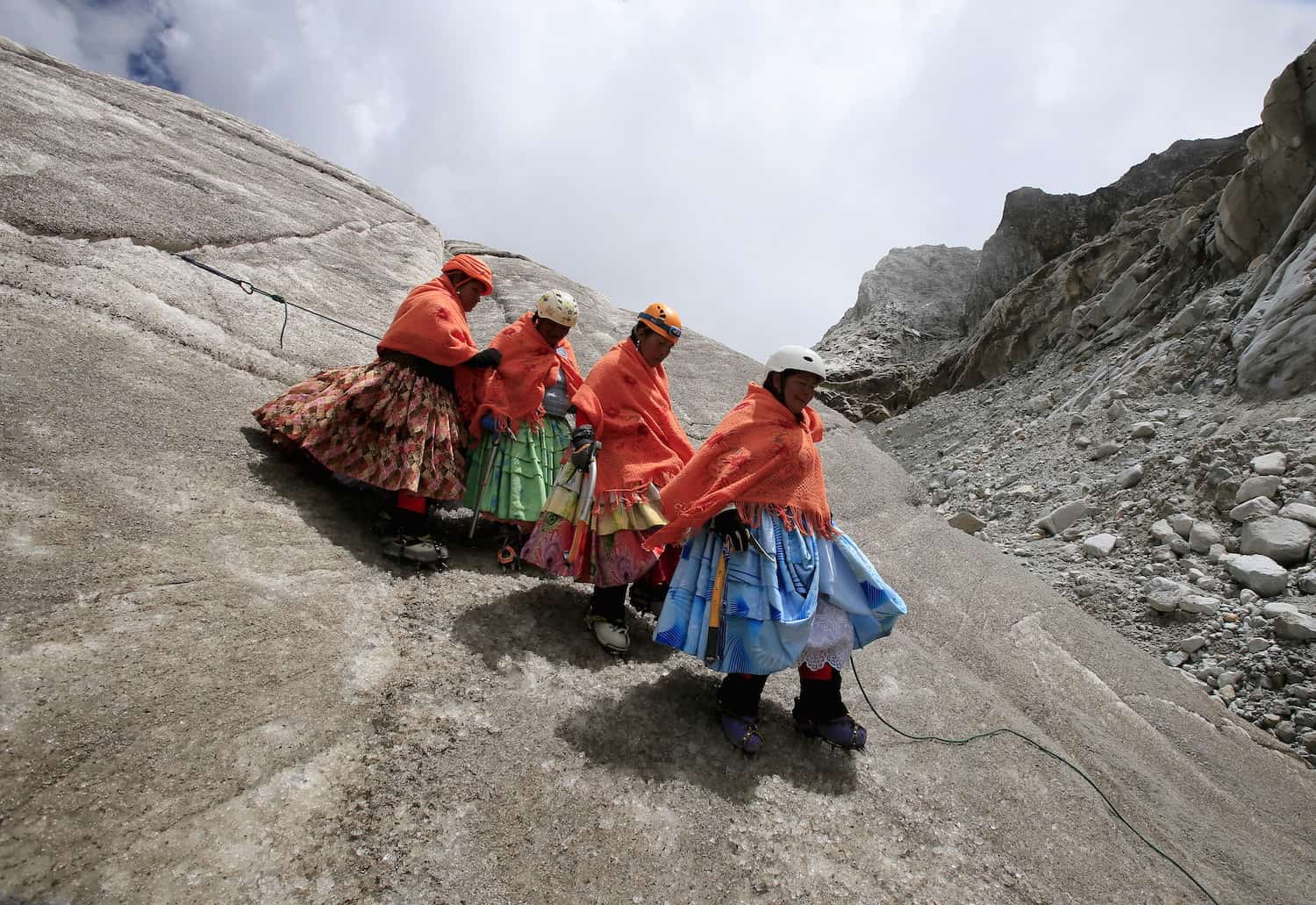 Eleven indigenous Aymara women working as porters and cooks at base camps and climbing centres in Bolivia decided it was time for their own adventure. David Mercado captured this image of some of the climbers, aged between 42-50, who swapped traditional bowler-style hats for safety helmets and attached crampons under their colourful skirts.
Photo by David Mercado/Reuters
7. Kevin Boys: the blacksmith resparking an ancient craft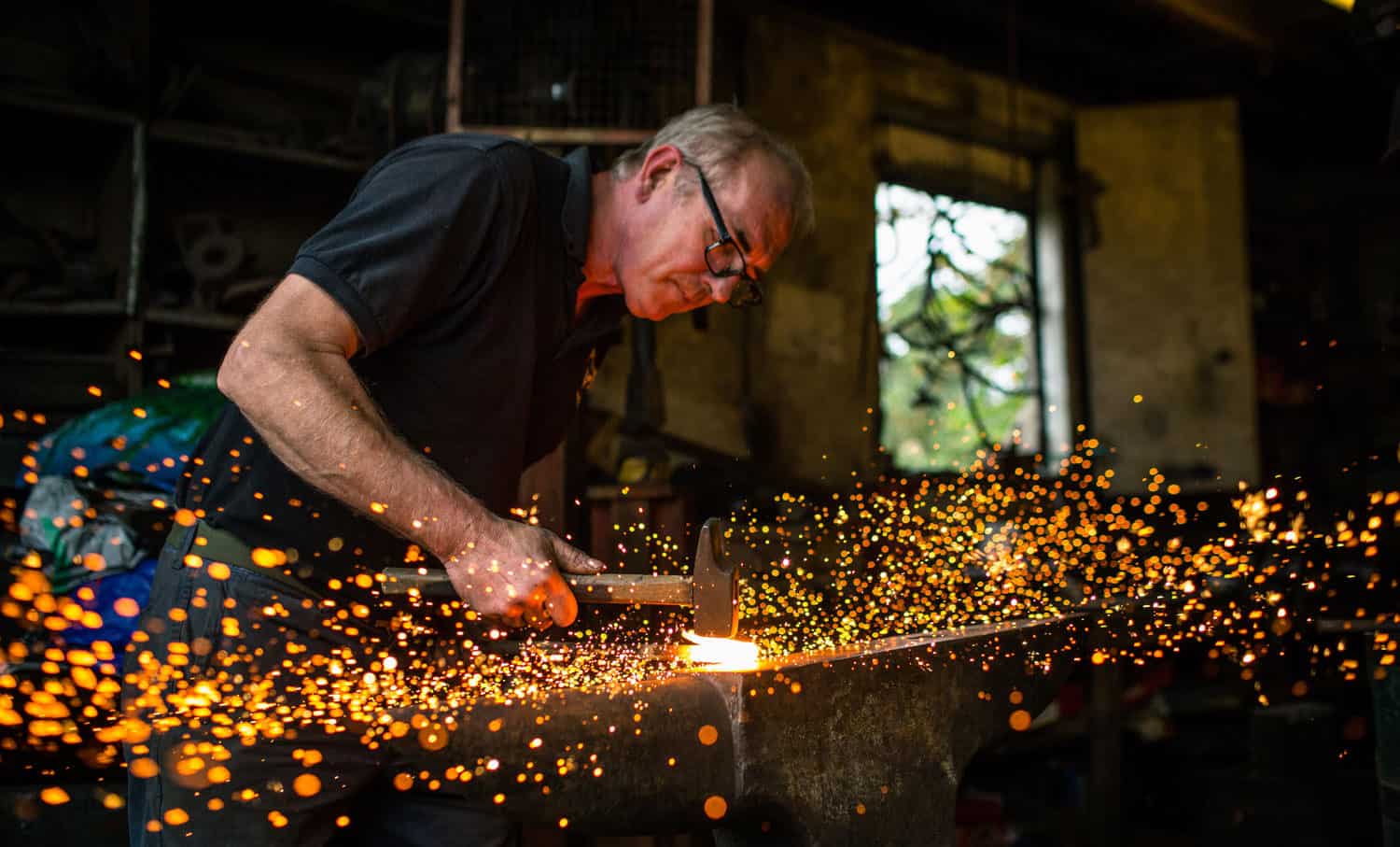 From the creation of some of the earliest tools to the crafting of train engines, blacksmithing has played a central role in human progress. Tucked away behind Canary Wharf's imposing towers is master blacksmith Kevin Boys who is helping a new generation rediscover this ancient art.
Photo by Alexander Walker
8. The Swiss goalkeeper at the 2016 Homeless World Cup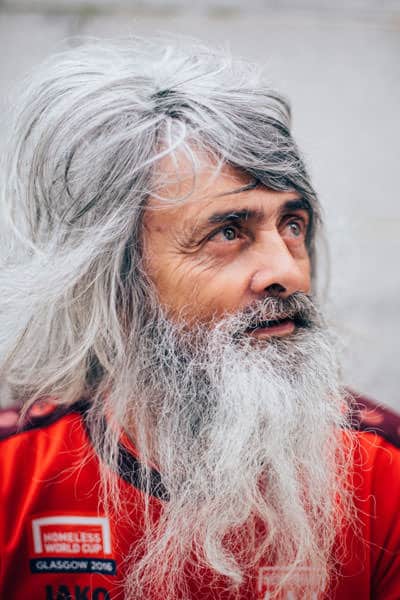 Sport is more than just fun and games. This is certainly the case for 58-year-old Rudei Kalin for whom football has become a tool of empowerment. He was the fourth oldest player at the 2016 Homeless World Cup. Another player at the annual tournament said the sport has given him "somewhere to go to, release everything and get away from the dark place you're in".
Photo by Alexander Walker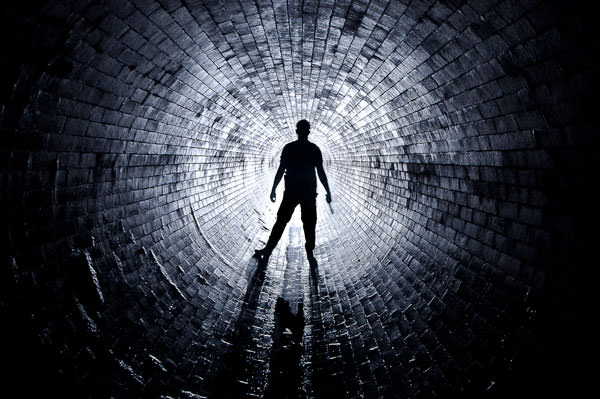 This atmospheric underground shot taken by Bradley Garrett encapsulates a movement that is gathering pace in the face of explosive urban development: the reclamation of public space for the people. In our Meet the place hackers feature, we explored how cities from London to Lebanon have become playgrounds for experimentation.
Photo by Bradley Garrett
10. Sonita Alizadeh: the teen who escaped child marriage by rapping about it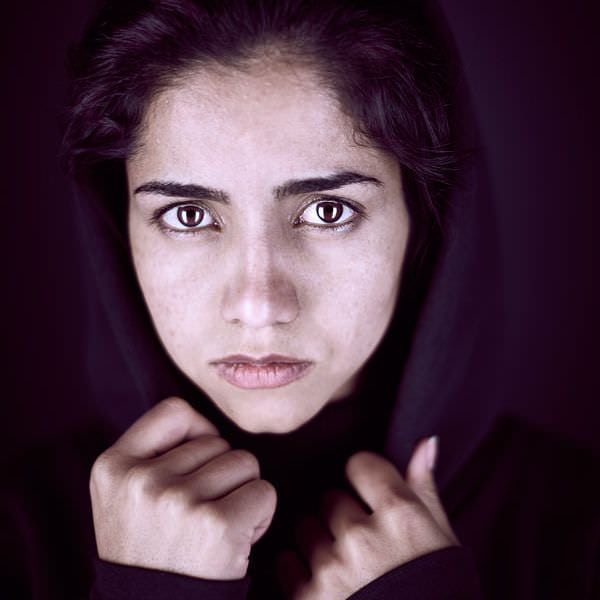 Sonita Alizadeh was just 10 and an Afghan refugee in Iran when her parents first tried to sell her into marriage. Now, through defiantly eloquent rap music, she protests against the practice of child brides.
Photo by Josh Separzadeh
---
Reasons to support Positive News
#7: Get a reality check
The news can only ever capture a tiny fragment of reality, and it tends to focus on humanity at its worse. Positive News helps you see the bigger picture, keeping you informed without leaving you feeling cynical and hopeless. Be informed, be inspired.
---