Despite some 67 million people worldwide earning their living through domestic labour, their working rights have long been overlooked. But things are changing
In early 2014, a 22-year-old Indonesian woman named Erwiana Sulistyaningsih was found, half-starved and crippled by festering wounds, in the futuristic glass and steel departure terminal of Hong Kong international airport.
It was the end of an eight-month ordeal that had begun when Sulistyaningsih arrived in Hong Kong to work as a maid. During that time, her employer beat her savagely, forced her to work 21-hour shifts, withheld her pay, and fed her just bread and rice. It was only when Sulistyaningsih's failing health left her unable to work that she was released, with a few dollars and a plane ticket back to Indonesia.
Such stories are all too common: the International Labour Organisation (ILO) estimates that more than 67 million people worldwide earn their living by cooking, cleaning and caring for others, often without the basic protections extended to most workers. Of those, about 80 per cent are women and at least 11.5 million are migrants, with many living in precarious and isolated situations that make them easy targets for abuse.
We're seeing a very fast movement towards the recognition of rights for migrant domestic workers
Gradually, though, things are changing. In Hong Kong, Sulistyaningsih's story sparked mass demonstrations, leading to the jailing of her former employer and an overhaul of domestic employment laws. The uproar also helped unify the city's 320,000 foreign domestic helpers and made them more aware of their rights, says Elizabeth Tang, general secretary for the Hong Kong-based International Domestic Workers Federation.
Stories similar to Sulistyaningsih's are unfolding around the world, with abuse still widespread. But, according to Tang, at least half a million domestic workers are now fighting for their rights through unions and grassroots campaigns. "Slowly, very slowly, things are getting fixed," she says.
In much of the Middle East, for instance, one-sided immigration systems give employers sweeping powers over migrant employees. But collective action by domestic workers is beginning to bear fruit.
Domestic workers in Lebanon defied government warnings in 2015 to launch a pioneering trade union to advocate for their rights. In Jordan, domestic workers formed a network to defend their rights and have established legal clinics to tackle abusive employers. And in Kuwait last year, pressure from both migrants and citizens led to the passing of the Arab world's first law to explicitly grant rights to domestic workers.
"Kuwait's law has been incredibly important not just for Kuwait itself, but for the region as a whole," says Human Rights Watch researcher Rothna Begum. While the details remain hazy, Qatar and the United Arab Emirates are now drafting similar laws, Begum notes.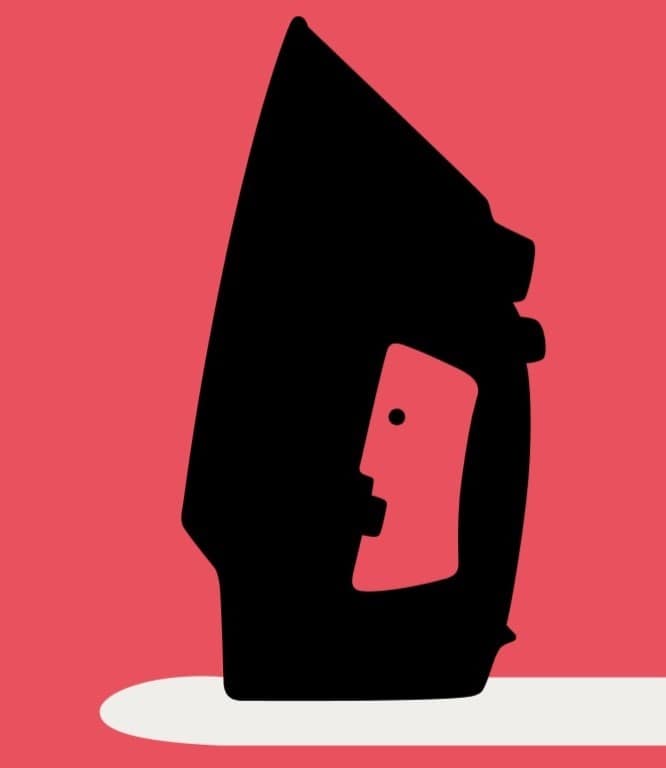 Illustrations by Noma Bar
Legislative changes are also in the pipeline in the UK, where controversial rules currently bar some migrant domestic workers from leaving their employers. A sharply critical Home Office review published in December 2015 should spur the government to scrap the rules, says Kate Roberts, head of policy at advocacy charity Kalayaan.
"If the report's recommendations are implemented it will dramatically improve the situation for domestic workers in the UK," she says.
Meanwhile in the US, domestic workers have allied with unions to stage well-organised protests demanding labour reforms. So far five states, including New York, Oregon and California, have passed 'bills of rights' for domestic workers.
"We want domestic workers to be recognised as workers with rights," explains Silvia Gonzalez, a Mexican immigrant working as a cleaner in Washington state. "Domestic work should be seen as a respectable job, just like being a lawyer, or doctor, or journalist."
Such efforts received a boost in 2013, when an ILO convention cataloguing the fundamental rights of domestic workers went into force. So far only 22 nations have ratified the convention. But having a clear framework in place has created pressure for change and helped mobilise campaigners around the world, says Maria Elena Valenzuela, chief technical advisor for the ILO's Global Action Programme on Migrant Domestic Workers.
Domestic work should be seen as a respectable job, just like being a lawyer, doctor, or journalist
"There's been a huge change," she says. "We're seeing a very fast movement towards the recognition of rights for migrant domestic workers."
And when countries do protect domestic workers, their neighbours often follow suit. Much of Latin America has now ratified the ILO convention, for instance, while post-apartheid efforts to help South Africa's million-plus domestic workers inspired similar actions in Namibia, Zimbabwe and Tanzania.
The next step is to join the dots between individual local campaigns and forge a genuinely global movement. Labour leaders say they are working to internationalise their campaigns, and #OurHands, a global social media campaign to inform domestic workers of their rights co-run by Christian Aid and Migrant Forum in Asia (MFA), received a strong response.
"We're learning from each other," says MFA programme coordinator Agnes Matienzo-Peralta. "It's a long road, but we're optimistic."
Many migrant workers continue to face abuse on a daily basis, and even countries that have passed protections often struggle to adequately enforce them. Still, campaigners say the solidarity and momentum they have built up in recent years gives them real hope for the future. "We need to stick together," says Gonzalez, the Mexican migrant worker.
"We need to keep women informed and fighting for their rights… because when we fight, we win."
---
Gilda Blanco
Nationality: Guatemalan
Residence: Seattle, US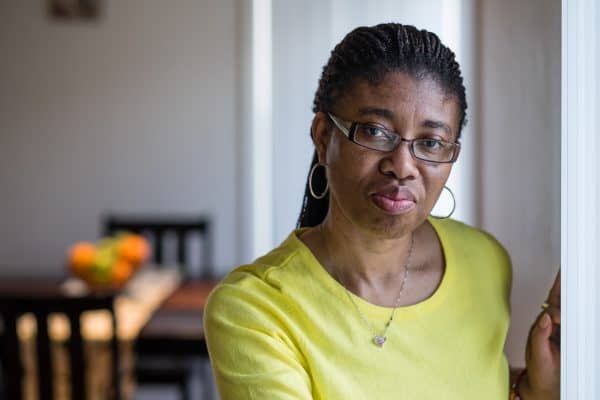 Everyone in Guatemala thinks of America as a land of opportunity, but when I came here in 2000, the dream became a nightmare. I was a live-in cleaner in a big house in New York, in the fancy bit of Long Island, working 16 hours a day for $400 (£276) a month, with just a few hours off on Sunday. After three months I asked for my money, and my employer said he'd used it to pay for my food. I should have left, but I was very isolated, and I didn't speak the language. When I finally quit after three years, my employer owed me $4,000 (£2,760). I never got that money.
I speak up and demand my rights, and expect people to respect me
I moved in with my sister in Seattle, and I met other immigrants and domestic workers through a group called Casa Latina. There I heard a lot of talk about justice, rights and fair wages and dignity for all workers. That changed things for me, and I have a different experience now. I still work as a cleaner, but I speak up and demand my rights, and expect people to respect me. I'm working with Casa Latina to make sure other people in my position know their rights too. I want to continue fighting for others. When I work to make things better here in the US, I feel like I'm contributing something for all domestic workers. This is my passion now. We have to take action, and change our reality.
Ruth Magilasi
Nationality: Zimbabwean
Residence: Cape Town, South Africa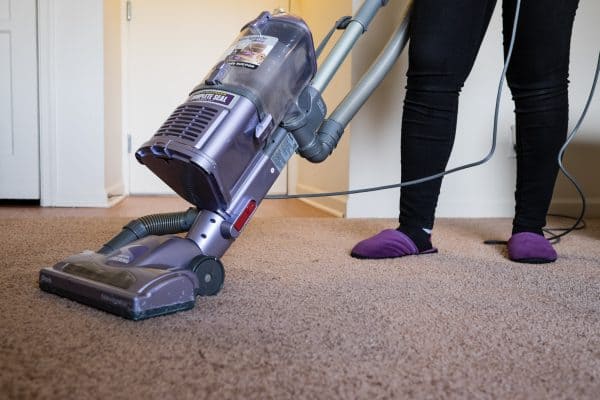 I moved to South Africa in 2008. I made the decision because we were facing a lot of political pressure in Zimbabwe. We were told to vote for Mugabe in the election, but we wanted to vote for the MDC [Movement for Democratic Change] party. They threatened to hurt us and burn down our house. I had six children, so I was frightened. I moved to Cape Town because there is a Zimbabwean community and my aunt lived there. But it is lonely, because I don't have many friends.
Finding work here isn't hard, but it is if you don't know anyone. I don't have an education, but I know how to clean. I used to go to a street where people are picked for day work. But when I went there, South Africans would tell me to go back where I came from.
I don't have an education, but I know how to clean
There is a lot of crime here, more than in Zimbabwe. We've been robbed three times. If something happens to us, the South Africans won't stand up for us like they do for each other. They don't like us, they say we steal their jobs. But we are hard-working.
I got my first steady domestic job in 2013, and things have been getting better since then. I work every day and my children go to school. My daughter just graduated matric [matriculation/high school], and is looking at university. I don't think she would have done that in Zimbabwe. When my youngest was in school in Zimbabwe, there weren't any teachers. Now, I hope they can all get an education.
Interview by Laura Owings
Illustrations by Noma Bar
Photography by Joel Sackett