Matthew Green travels to Nigeria to meet the comedians whose sharp social commentary is helping hold leaders to account. After years of political turmoil, could satire reinvigorate a thirst for social change?
Strolling into a TV studio with only minutes to spare before filming is due to start, Okey Bakassi swings behind his news anchor's desk as a producer waves an 'applause' sign at the audience.
As the whoops and clapping from the guests die away, he locks his eyes on the camera, flashes a winning smile and delivers his opening lines with the practised ease of a veteran broadcaster.
"Thank you, and welcome," says Bakassi, whose smooth cadence is matched by an equally sharp suit, complete with a dapper yellow pocket square. "It's another week and another edition of the show that dives into the pile of hard news and fishes out the fun stuff. It's The Other News."
With Nigeria's headlines routinely dominated by corruption scandals, political gridlock, atrocities by Boko Haram and the impact of the worst recession in 25 years, current affairs might not sound like the most promising vein for comedians to mine.
But Bakassi's new show, The Other News, which features arch commentary on the week's headlines, studio guests and video skits, has proved a huge hit since it was launched in July on Channels TV, an independent broadcaster.
---
In times of division and fear, good journalism is needed most.
---
Among Nigeria's best-known comedians, Bakassi's latest venture places him at the forefront of a broader, unofficial coalition of standup comics, poets and writers. They are taking advantage of Nigeria's growing democratic space – and helping expand it – by approaching sensitive subjects through humour.
Filmed at Channels TV's Lagos studios, the weekly 30-minute segment gives Bakassi scope to gently mock Nigeria's ruling elite. He reminds a country riven with social, ethnic and religious divides of the healing power of laughter.
Nigeria's roustabout politics tend to give Bakassi's team of scriptwriters more material than they can handle. They had a field day when it was announced that President Muhammadu Buhari, who has undergone prolonged medical treatment in the UK, had been forced to 'work from home' after returning from one trip to London because of a rat infestation in the presidential palace. In another sketch, Bakassi's quizzical expression said it all as he reported claims by the minister of science and technology that Nigeria could create 400,000 jobs "just by producing pencils".
Equally at home cracking jokes about Kim Jong-un and Donald Trump as he is playing with words in Pidgin English – the lingua franca that's spoken by some 75 million Nigerians – Bakassi brings a warmth to his humour. It allows him to push boundaries further than others might dare.
Even those politicians who are game enough to appear as studio guests rarely feel insulted – even if the jokes are very much at their expense. The Other News is now a must-watch for the ruling classes in the capital, Abuja. Bakassi hopes that his irreverent take on Nigerian politics will inspire young people to set aside their cynicism and tackle the many problems that have defeated their elders.
"We want people to listen to the news, be informed, be entertained and at the same time feel the need to do something about it," Bakassi tells Positive News. "We can't just maintain the status quo. There are times when we need to go out of the box and do something to change our situation."
We can't just maintain the status quo. There are times when we need to go out of the box and do something to change our situation
Nigerians have enjoyed markedly greater freedom of expression since the country's transition to democracy began in 1999. But slower progress has been made in tackling the legacy of poor governance of long periods of military rule.
In March 2015, Buhari – a stern former military leader with a reputation for personal integrity – became the first opposition challenger to unseat an incumbent party at the ballot box since independence. Hopes were high that Africa's most populous country would finally be able to press the reset button.
But with the pace of reform now stalled, questions swirling over Buhari's state of health, and dangerous secessionist sentiment bubbling in the east of the country, Nigerians need all the laughs they can get.
Against this uncertain backdrop, the newfound vibrancy of Nigerian comedy is one part of a broader cultural renaissance. Change is also afoot in film, music and art. Nigeria has often been viewed with trepidation by the rest of the continent: crime, corruption and violence among the reasons. But this newfound cultural self-confidence casts the nation in a new and more appealing light.
Harnessing social media (Nigeria has around 77 million internet users), comedians such as Bovi, Basketmouth and Akpororo – a young comedy circuit newcomer whose humour often draws on his early career as a gospel singer – have won pan-continental followings, while other performers are broaching sensitive social issues at home.
We should be able to get to that point in society where there are no taboos
"The goal is to x-ray the ills of society with humour," says Yemi Adesanya, one of the organisers of The Nigerian Satire Festival, the first of its kind, which took place in Abuja in November. After all, if people are laughing, they're listening.
"What we're trying to do is to push the boundaries people have in their minds of things they won't talk about. We should be able to get to that point in society where there are no taboos."
If laughter is the best medicine, then Okey Bakassi and his peers may have found just the remedy to set Nigeria's ailing body politic on a path to recovery.
---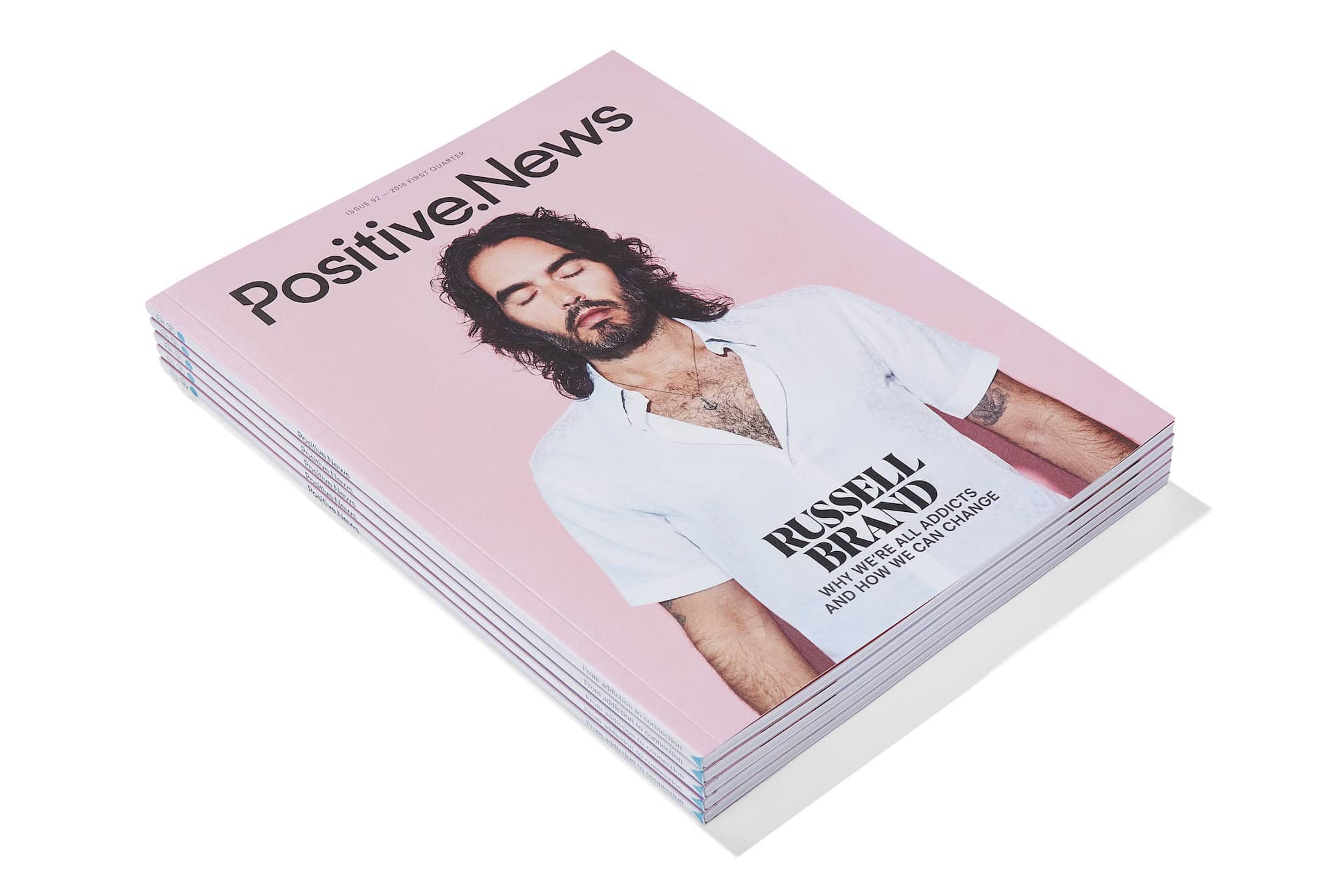 This article is featured in issue 92 of Positive News magazine. Subscribe now to get the magazine delivered to your door each quarter.