A photography campaign aims to challenge negative stereotypes about black men and celebrate the individuals beyond the stigma
"Every time I see a black man in the media, it is generally because they are either a victim or a perpetrator of crime or violence, or a rapper or a football player," says Cephas Williams.
The 27-year-old Londoner, who has a degree in architecture, was tired at the negative portrayal of black men in the mainstream press. "If young black boys continually see themselves represented in a negative way," he says, "it doesn't give them much else to look up to, neither does it help to change the trajectory of their life."
56 Black Men is his response. The visual campaign documents 56 black men "who are doing something other than what is widely plastered about black men across the media," as Williams puts it. In every striking headshot, the man wears a hoodie. Subjects include entrepreneurs, politicians, actors, teachers, as well as a choreographer, a trainee surgeon, a motivational speaker and many more varied jobs.
The point is that they all have interesting, positive life stories that are nothing to do with what they choose to wear.
"The series features men from the worlds of finance, the arts, legal and business, right through to medicine and more," says Williams, who runs Drummer Boy Studios, a photography studio in Peckham, south London. "This is generally the opposite of what society has been conditioned to expect and, in some cases, even influences how many black men view themselves and their own abilities."
David Lammy, MP for Tottenham in north London, features in the series, (pictured above, bottom left). "Having been stopped and searched in a hoodie myself as a young black student studying to be a lawyer at the University of London, I know that distrust of black men in hoodies is endemic in the UK," he writes.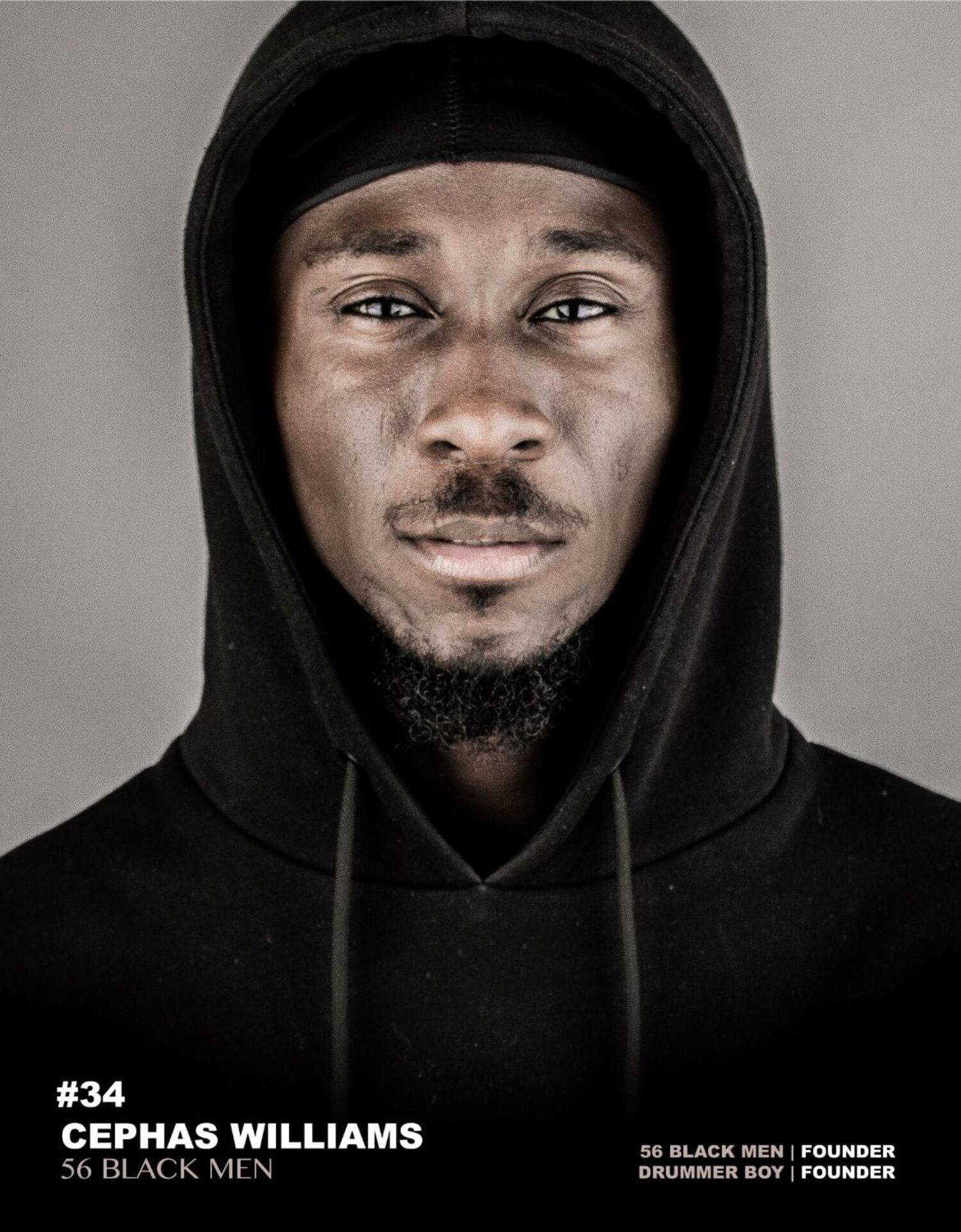 "Crucially, the campaign goes beyond the simplistic mantra of 'not all black people wear hoodies'. Obviously this is true, but this lazy chant also positions the hoodie in contrast to success: you are either a hoodie or a goodie, reinforcing the stereotype that if I am wearing a hoodie, I can't have achieved much in life.
"It leads to coding, where black men feel the need to wear something 'whiter', when we want to feel comfortable in our own clothes, and in our own skin, on our own terms."
Ultimately, Williams wants to inspire black men, young and old, who identify with an image of a black man in a hoody, but who may not see these kinds of career pathways as accessible. The campaign has already been picked up by multiple national newspapers and TV stations and so looks to be achieving his aim. It's a reminder, he says, that for every black man people see doing something negative, "there are at least 56 of us that ain't".
In photos: 'I am not a stereotype'