The station aims to create a voice for women around the world
An all-female radio station has launched in London with the hope of creating 'a positive platform for women around the globe'.
Women's Radio is fronted by more than 20 presenters and aims to 'educate, empower and entertain all ages, genders and cultures'. The station covers a broad range of topics including music, business and current affairs and features guest contributors from around the world. Interviewees have already included the actor Rose McGowan, who discussed her new book and experience with former film mogul Harvey Weinstein. This interview will be broadcast in July.
Zena Miscony, head of business development for Women's Radio, said this month's launch comes at a particularly poignant time for female voices, with campaigns such as #MeToo and #TimesUp highlighting the importance of women's platforms. "It's incredible to be able to provide a positive platform for women everywhere and genuinely make a difference," said Miscony. "We still have a massive gender gap in our society and I really don't think there's enough support out there for women to deal with it."
There are so many diverse and incredible women out there, she said, who can offer insight and empower each other. "They shouldn't have to give up being a woman to move up the ladder or fight to get their voice heard.
"At the station, everyone has their own unique field of expertise which they bring to the table. Women are extremely intelligent, flexible and able. I feel so inspired and excited to be a part of it all."
At the station, everyone has their own unique field of expertise which they bring to the table
The station, which is being run as a community interest company, is trying to realise its social purpose in other ways too: it offers free advertising for charities that cannot usually afford a platform, for example.
Angie Greaves, who is a DJ on Magic FM, said: "I don't wake up with headphones on. I wake up with my husband and my kids at home, and I try to bring that to my presenting. It's always baffled me why the majority of listeners to radio are women but they're a minority of presenters."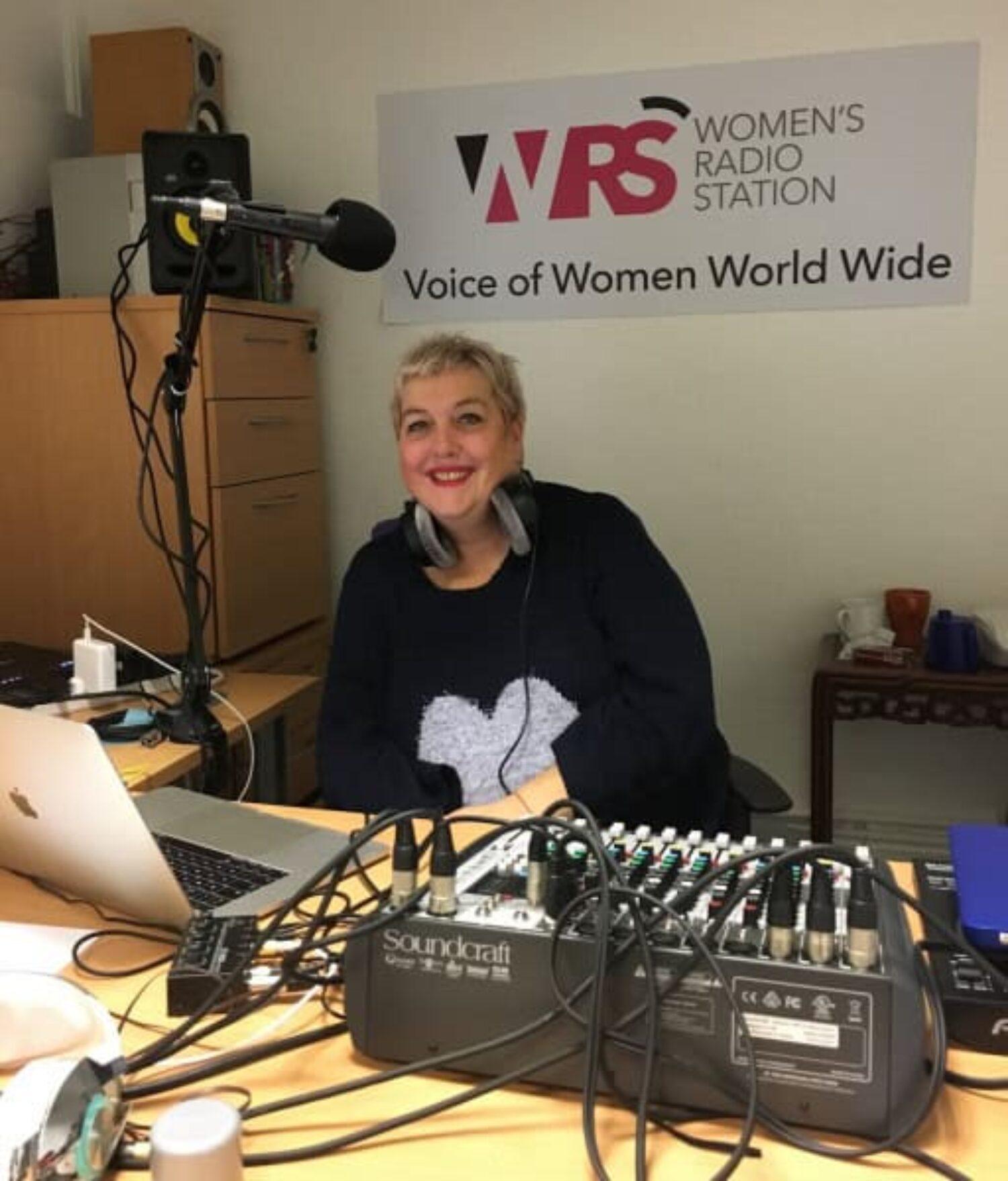 That said, the team is keen not to exclude male voices. Broadcaster Russ Kane broadcasts regularly, acting as 'a male voice in conversation' with the women. "The station believes nobody should be excluded from a conversation whether they're white, black, gay, straight, male or female," said a spokesperson.
The station plans to begin a stage tour in London soon as well as a double decker bus tour by 2020. The bus will act as a 'support and help hub centre service' for women, while shows will be presented from the top floor.
Photography: Natalie Durkin