'A new wind of hope' blows across Africa, as a surge of diplomacy appears to put an end to one of the continent's longest-running conflicts
Families have been reunited after a decades-long conflict between Ethiopia and Eritrea came to a surprise end.
Leaders of the nations signed a declaration of peace in July and agreed to re-establish trade and diplomatic ties. Within a fortnight, the first Ethiopia-Eritrea flights for two decades took to the skies: passengers were served free champagne by way of celebration.
The end of the conflict has enabled citizens of both countries to search for their relatives across the border. Samson Berhane, an Ethiopian journalist, took one of the first flights to Eritrea to look for his father, who he feared may have died. However, Berhane not only succeeded in tracking down his father, but also discovered that he has seven siblings.
"Thanks to the normalisation of relations, I found my Eritrean dad after 21 years," he said. "I also discovered that I have five sisters and two brothers, all of whom are Eritreans."
Thanks to the normalisation of relations, I found my Eritrean dad after 21 years
Similar stories have played out across both nations. Eritrea and Ethiopia had technically been at war since 1998 when a border conflict erupted between the countries. A peace deal in 2000 was never fully implemented and a cold war endured for nearly two decades.
"The march toward peace might have been a long time coming but we have faith in the love and solidarity of our people," said Ethiopia's prime minister, Abiy Ahmed, who assumed the role in April. "We can now imagine a future where we see no national boundaries or high walls dividing us."
Some activists believe the peace deal could be a catalyst for change in Eritrea, whose president – Isaias Afwerki – has been in power since independence in 1993, but has never been elected.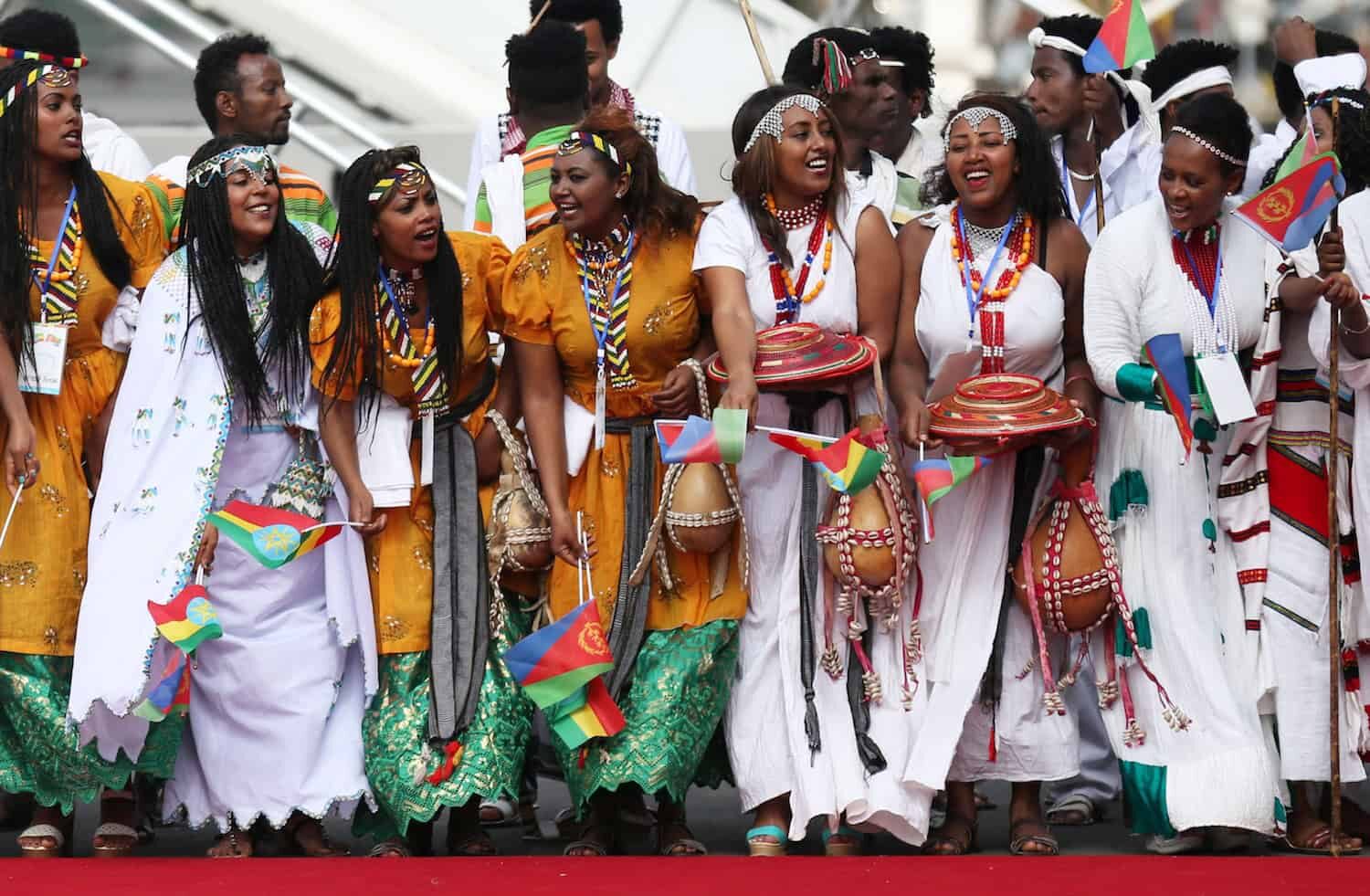 His government has been accused of human rights violations. Amnesty International claims that freedom of expression is severely restricted there and that "arbitrary detention without charge or trial continues to be the norm for thousands of prisoners of conscience".
Some observers are positive about the future. On a recent visit to Ethiopia, UN secretary general António Guterres said the resumption of relations between the two countries was "illustrative of a new wind of hope blowing across Africa". Omar S Mahmood, of the Institute for Peace and Security Studies, which is based in Ethiopia's capital Addis Adaba, was shocked at the speed of the turnaround: "The pace of this is simply astounding," he said.