Though an estimated 800 million women are menstruating as you read this, periods can be associated with silence and shame. We explore efforts to change this, from outlawing menstrual seclusion, to a campaign to introduce a period emoji
This week Nepal criminalised the practice of sending women into exile while on their periods. The new law means that perpetrators could face a three-month jail sentence and a fine of 3,000 Nepalese rupees (£23). But will the regulations be enough to deter the centuries-old custom? Despite being officially banned by the supreme court in 2005, the practice of chaupadi continued and remains commonplace in the remote west of the country.
On 18 November 2016, Dambara Upadhyay, 26, went to bed in a shed, as she had done every month since starting her period as a young woman. In her village in rural western Nepal, chaupadi dictates that women and girls must be isolated during their periods, usually in ramshackle huts or caves. During menstruation, women are considered dirty and threatening. Contact with living things during this time is dangerous, it is believed, and could cause family members, animals and even flowers and fruit to wither and die.
Upadhyay wrapped her shawl tightly around herself, and made her way to the shed in her garden. Locking the door from the inside, she went to sleep. Her family found her body the next morning, with blood trickling from her nose. Her death remains unexplained.
---
The quality, independent magazine that focuses on progress and possibility
---
Also last year, 15-year-old Roshani Tiruwa is thought to have suffocated after being forced to stay in a dilapidated animal hut during her period. Chaupadi huts are often in remote spots on the edge of villages and the women staying in them are exposed to bad weather, dangerous wildlife, and drunk men. Women are said to pray for early menopause.
Since 2007, at least eight women have died while practising chaupadi, says the Nepal's Women Development programme. They die from attacks by animals or smoke inhalation while trying to heat the freezing buildings. Upadhyay's death led to her village deciding to end the practice and change is happening slowly elsewhere, too. In some villages, women have demolished chaupadi huts in protest at the taboo, while elsewhere, the practice is gradually declining in power: once villagers see that their cows remain alive despite a menstruating woman sleeping at home, they are more open to change.
Around the world, menstruation is mired in myth. For some women, having a period means they are unable to sit on furniture, prepare food, or visit places of religious worship. And menstrual taboo isn't limited to developing countries. Canadian poet and artist Rupi Kaur condemned Instagram after an image she uploaded of her sleeping with menstrual blood on her trousers was removed from the photo-sharing platform. In 2010, US television networks refused to run an advertising campaign for tampons that dared to include the word vagina.
But stigma around periods appears to be waning. Claire Wilkinson from ActionAid, an organisation that runs menstruation-positive campaigns, says: "There is a long way to go but we have confidence that our work and that of many women's organisations around the world will make a difference."
A 2016 YouGov poll found that two-thirds of UK women who had taken sick leave because of their period were too embarrassed to give the real reason for not being at work. Bex Baxter, director at Bristol-based company Coexist, decided to tackle this head-on. It became the first UK company to allow women to leave work if they are suffering because of their period.
I do not think our menstruation should come in the way of us achieving our dreams
"It looked like I was taking so much time off work but, really, it was just once a month, when my period pain was extremely bad," she says. Even though colleagues were happy for her to take time off, Baxter still felt guilty. Having her period didn't mean that she was ill. The company decided to introduce a 'period policy', working on the belief that tapping into employees' natural cycles benefits everybody.
Plan International UK and Plan Australia have launched a campaign to introduce a period emoji. They believe it could help break the silence around periods. "Even though at least 800 million girls and women between 15 and 49 are menstruating right now, there isn't a single emoji to represent periods," says Plan International Australia deputy CEO Susanne Legena. "Isn't it ridiculous that there's a long nose goblin emoji and a floppy disc emoji, but no period emoji?"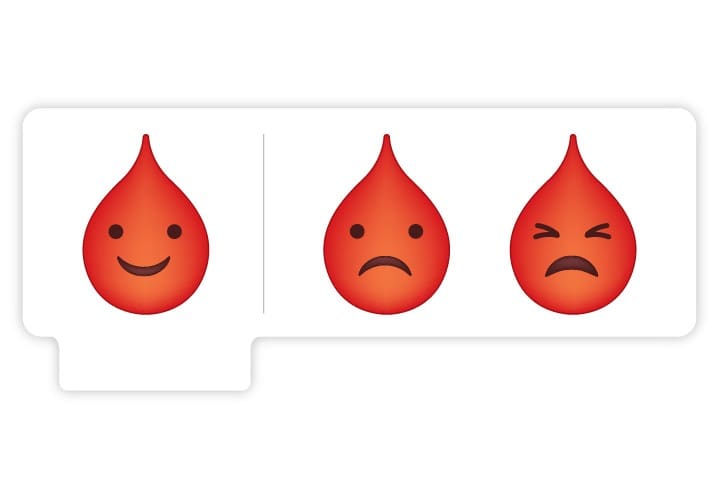 The average age of puberty is slowly dropping around the world. Experts put this down to improved diets and the fact girls and women are doing less hard labour. Schools are increasingly realising that the best way to keep girls in school is to help them to manage their menstruation. Kishwar Ijaz, 15, from Pakistan, says menstrual hygiene classes have taught her a lot. "My mum forbade me to wash when I'm menstruating, but I do it anyway," she says. "I don't feel clean otherwise."
The construction of a new toilet block at her school means she must no longer remain at home while menstruating. ActionAid has helped Kibaga Primary School in Rwanda set up a 'safe room' where girls can access sanitary pads, clean water and soap. Bernadine is a maths teacher: "Before the room was built, the girls didn't speak about periods: they quit school and went home because there were no supplies for them to use. Today, they are comfortable telling us if they have a problem."
At a school in Oromia, Ethiopia, WaterAid installed separate toilets. Student Melal Girma, 15, helps run a club there where girls are given free sanitary towels and pain-relief tablets. "I do not think our menstruation should come in the way of us achieving our dreams," she says. "It's just our nature and we can manage it."
Now, her high school is the preferred school for girls in the area.
Isn't it ridiculous that there's a long nose goblin emoji and a floppy disc emoji, but no period emoji?
WaterAid is also putting pressure on governments to improve menstrual hygiene in schools. Now, government-run schools in India distribute free sanitary pads. "Men in decision-making roles are increasingly including menstrual hygiene management in discussions about water, sanitation and hygiene programmes," says Louisa Gosling from WaterAid.
Some cultures actively celebrate menstruation. Menstrual seclusion did not necessarily begin as a sexist practice that undermines women's rights and freedoms. In some cultures, it gave women a safe space in which they could form bonds of solidarity and mark menstruation as a sacred process.
In parts of Ghana, young women are treated like queens when they start their periods. Girls sit under decorated umbrellas while their families present them with gifts. The Yurok people, a native tribe from north-west US, also celebrate menstruation, believing it signals women are at the 'height of their powers'. Girls are encouraged to spend days meditating to reach insight on how to achieve their goals.
Around the world, and involving men, too, attitudes towards periods are changing for the better. Janie Hampton is the founder of the World Menstrual Network. "Attitudes among men and women are changing now that menstrual health is being discussed, especially among couples," she says.
But, there is still a long way to go. The key to overcoming taboo? "Education of girls, and boys," she says.
As Wilkinson from ActionAid points out, progress is likely to happen most quickly when women feel truly empowered. "Our focus across all of our work is on the women and girls. When they unlock their own potential and claim their rights, they can change the course of their lives, and the lives of their families, forever."
Main image: Prakash Mathema/AFP/Getty Images
Read more: 4 projects tackling period poverty
---
Care about how the media influences our world?
From environmental breakthroughs to community action, our journalism uncovers solutions to society's challenges. Sound like your kind of news? Support good journalism about good things, by becoming a Positive News member and joining the community that is changing the news for good.